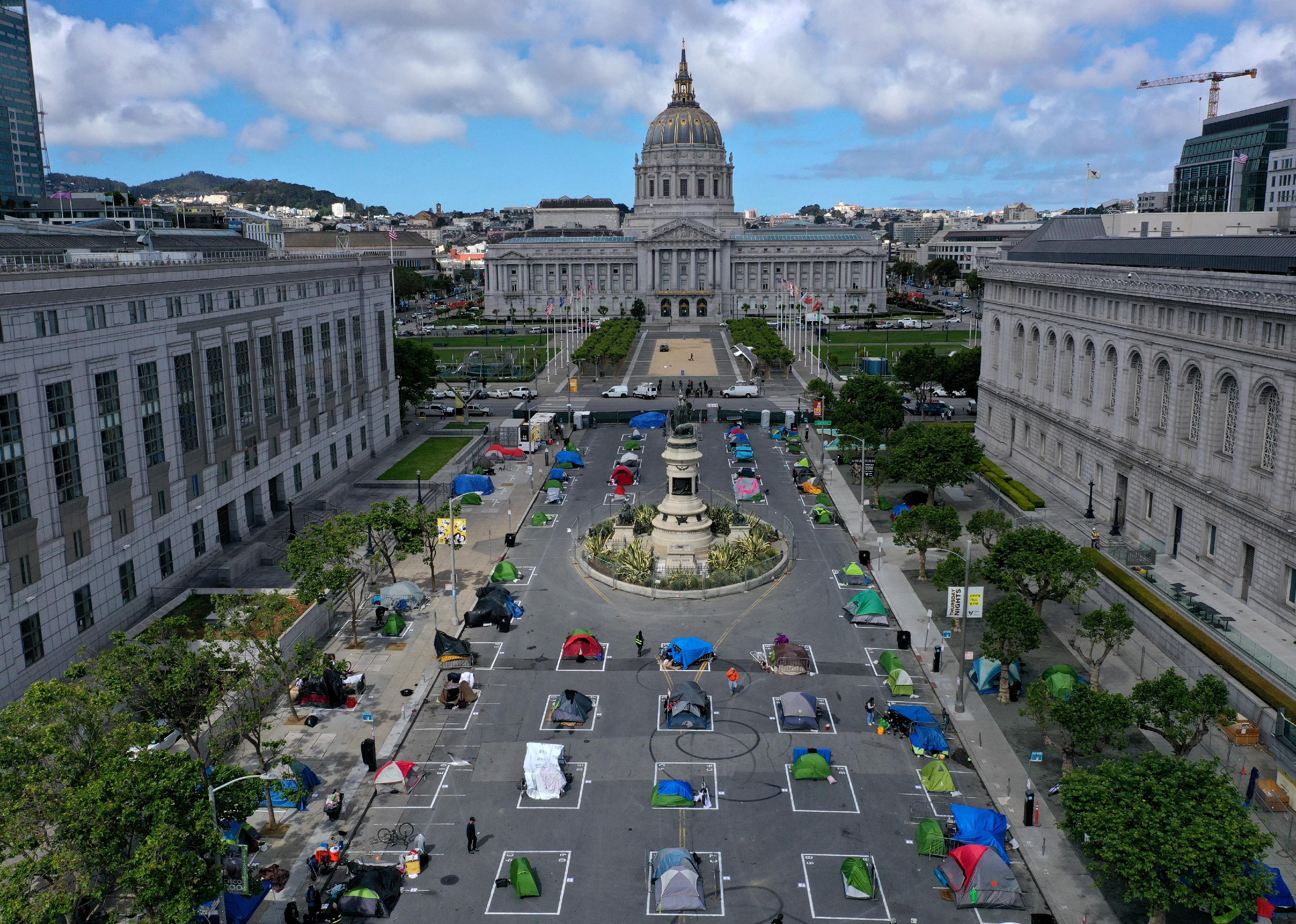 Resources for homelessness in every state
Justin Sullivan // Getty Images
Resources for homelessness in every state
The causes and conditions that lead to homelessness are varied and complex. Issues like domestic abuse, addiction, financial hardship, eviction, disabilities, and mental illness can contribute to or cause an often-sudden change in living situations that can leave adults, children, families, or veterans without shelter, food, or medical care.
According to the National Alliance to End Homelessness, 567,715 people were homeless in 2019. Because of the impact of the COVID-19 pandemic on the world's population in 2020, those numbers could potentially be higher as the world recovers. Homeless individuals already suffer from chronic medical conditions at a rate much higher than housed individuals, and the pandemic has put the most vulnerable members of an already vulnerable population at greater risk.
The issue of homelessness also has disproportionate effects on minority populations. LGBTQ youth experience one of the highest rates of homelessness: 29% have been homeless.
Much of the funding for state programs comes from federal grants provided by the United States Office of Housing and Urban Development. Though federal funds are accessed for services other than those that provide shelter as their primary resource, many homeless shelters, food banks, and free or low-cost medical clinics remain functional through multiple funding and staffing streams, including the utilization of volunteer workers, private donations, and corporate partnerships. Medical services in particular receive little funding from federal sources.
Though there are ample phone numbers to call, from local 211 hotlines to national crisis centers, many homeless people experience challenges accessing resources, transitioning into programs—some of which have stringent protocols to maintain alcohol and drug abstinence, or participating in other treatment programs. Stacker compiled a list of resources in each state that help house and serve local homeless populations using a variety of government, private, charitable, nonprofit, and academic sources.
Keep reading to find out how your state is helping alleviate homelessness.
[Pictured: An aerial view of San Francisco's first temporary sanctioned tent encampment for the homeless on May 18, 2020.]
You may also like: U.S. cities with the dirtiest air