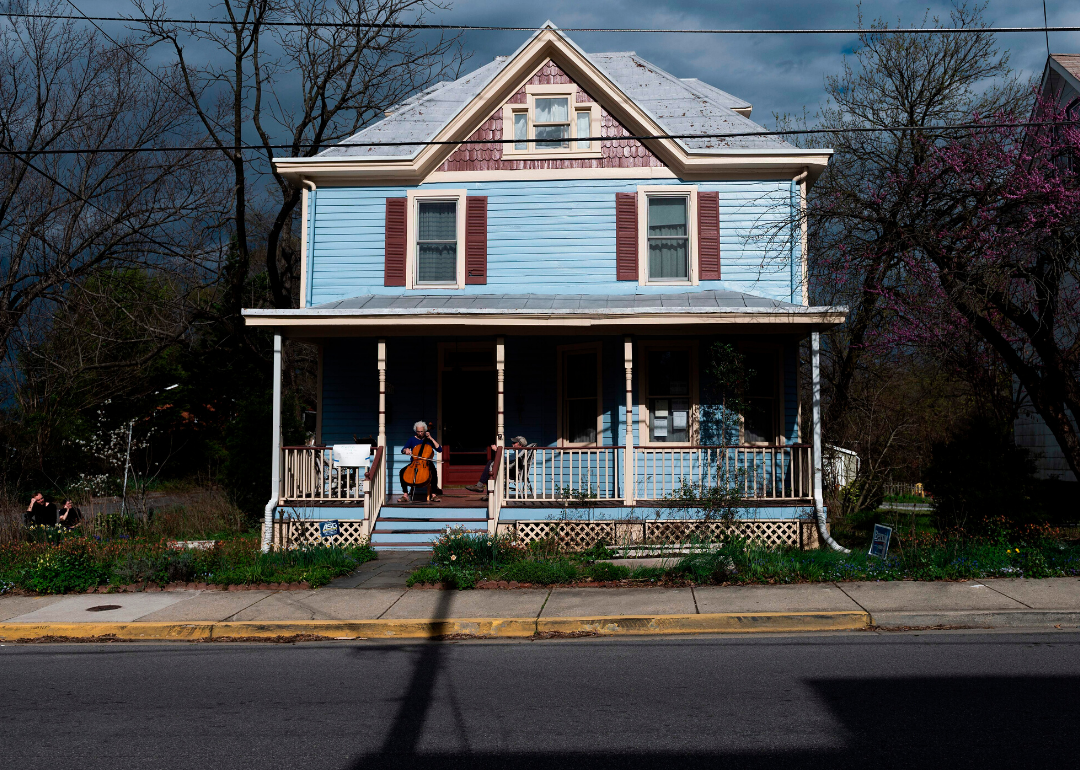 States that have been locked down the longest
ANDREW CABALLERO-REYNOLDS/AFP via Getty Images
States that have been locked down the longest
State responses to COVID-19 varied wildly, leaving many residents understandably confused. But which states stayed closed the longest, and what effect has that had? Some states have low populations with less of a contrast between small cities and rural residents, and others, like New York, have made very different rules for very different environments. Stacker used information provided by The New York Times (as of May 29) and state websites to compile a list of states with the longest COVID-19 stay-at-home orders. The earliest orders came in March, and while there are some overall trends among governors from the same political party, there are also plenty of surprises. One of the most contentious has been Wisconsin, where the governor's order was rescinded by the state Supreme Court.
While most states are reopening in phases to prevent a resurgence of cases, 42 of the 50 states plus Washington D.C. issued an official stay-at-home order in response to the pandemic, with a majority of these orders expiring in April and May. The states listed below are ranked according to how long their statewide stay-at-home order was in effect. Eight states (Arkansas, Iowa, Nebraska, North Dakota, Oklahoma, South Dakota, Utah, Wyoming) did not issue statewide stay-at-home orders, so they were not ranked. Additionally, while most stay-at-home orders have either expired or are about to expire, each state has its own criteria for opening up businesses and other establishments, and could keep businesses closed well into the summer if necessary for the prevention of an increased COVID-19 spread.
Virtually all the reopened states still encourage residents to be careful and hygienic, with social distancing and masks urged almost across the board. The reopenings show the different regional priorities of certain places, from pickleball to rodeos to the spring wild turkey hunting season. Large cities like New York and Seattle will likely be the last to fully reopen, but residents can already go to more places outside, visit more stores, and travel more freely than before.
You may also like: Before and after: Stunning photos from around the world during the COVID-19 pandemic