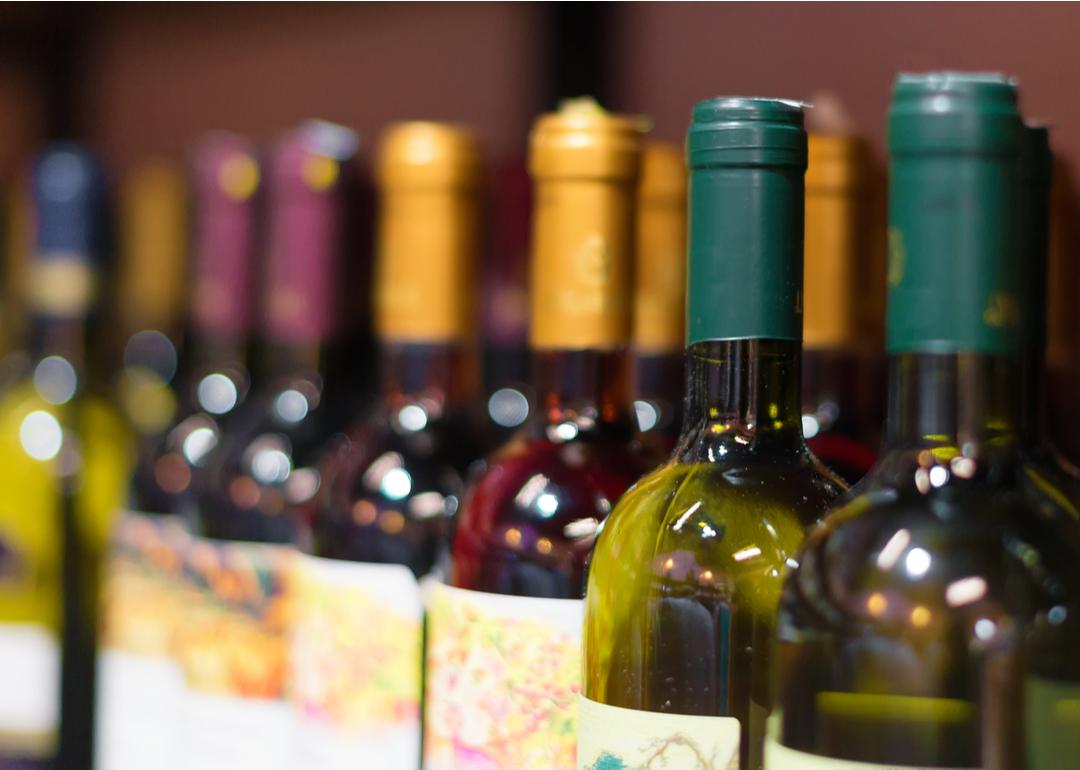 Stacker Studio
What alcohol sales in 13 states reveal about drinking during COVID-19
M-Production // Shutterstock
What alcohol sales in 13 states reveal about drinking during COVID-19
Around the world, the COVID-19 pandemic has had a heavy impact on all parts of life, from daily living and child care to social and alcohol behaviors. Many states across the U.S. changed their laws to allow "to-go" sales of alcoholic beverages from restaurants that weren't previously allowed to do so. The National Institutes of Health (NIH) report that online sales of alcohol increased 477% by the end of April 2020.
In various research across the United States, people anecdotally reported feeling boredom, lack of structure in their schedules, the burden of caring for families and children, as well as job insecurities or unemployment as reasons they drank more and drank earlier or more steadily throughout the day. This may be why, of 13 states that reported data, just one had a nearly negligible decrease in alcohol sales compared with 2017–19—the others went up, with a maximum increase of more than 15%.
Citing data published by the National Institute on Alcohol Abuse and Alcoholism, Zinnia Health analyzed how alcohol sales during the first year of the pandemic compared to 2017–19 averages among 13 states where data was available. Pandemic averages include sales between March 2020 and February 2021, the most recent month available. States are ranked by the percent change in sales during the pandemic versus 2017–19.
This story originally appeared on Zinnia Health and was produced and distributed in partnership with Stacker Studio.