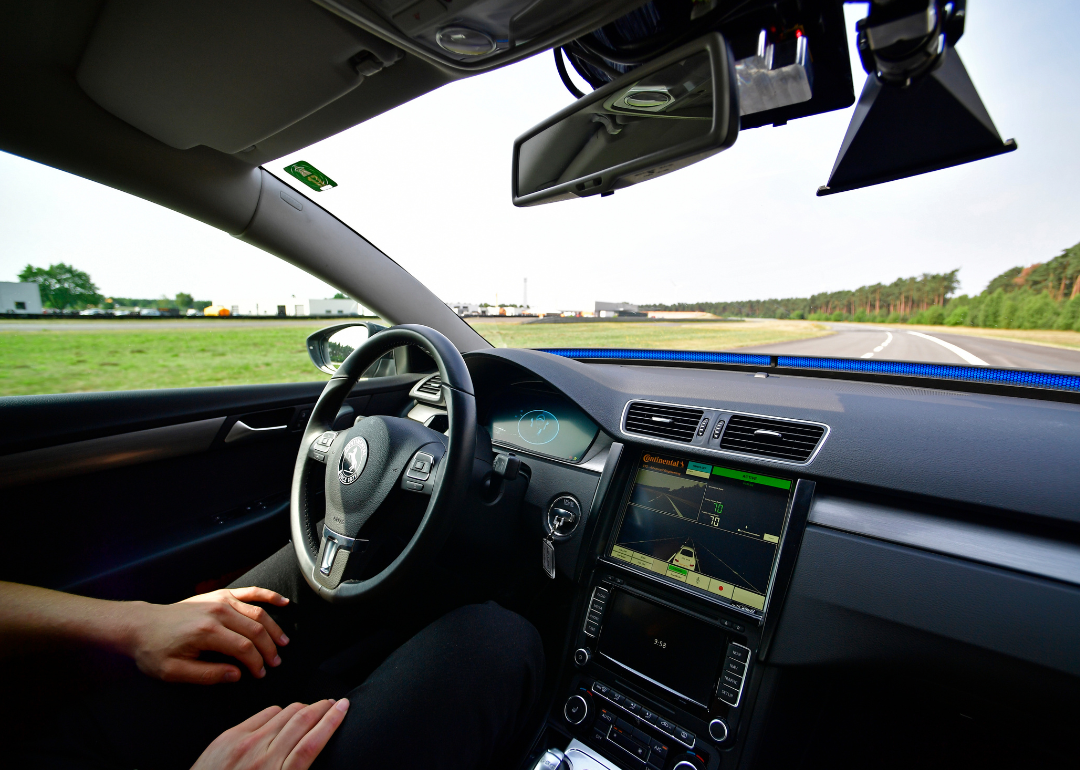 Stacker Studio
What are the 6 types of driving automation?
Alexander Koerner // Getty Images
What are the 6 types of driving automation?
Let's not kid ourselves: Driving is a pain. The myth of the American "open road" has given way to clogged highways, gridlocked intersections, and catawampus parking lots—all occupied by rude and ignorant drivers who pay little, if any, mind to those octagonal red signs on street corners or those colorful red-yellow-green lights hanging overhead.
Commutes, family trips, and even errands might be much more tolerable if you could just get in a car, tell it where you want to go, and doze off or zone out—or, perhaps, safely fiddle around on your smartphone. Automation is on its way to help, and progress is quick, but it will likely be a few years before cars can truly drive themselves.
To measure how far technology has come and how much more road there is to travel, CheapInsurance.com compiled information from engineering organization SAE International to break down the complexities of autonomous vehicle systems.
SAE International, formerly known as the Society of Automotive Engineers, is a global industry group that has developed engineering standards for the transportation industry since the early 1900s. It has formalized a classification of six levels of driving automation, from none at all to a fully automated vehicle. These mirror the six categories used by the U.S. government, which are described by the National Highway Traffic Safety Administration.
Many modern cars have abilities within the first three levels—0, 1, and 2—but far fewer have Level 3. Level 4 vehicles are in early testing phases, and Level 5—the car that will just take you where you're going, with no effort from you at all—is only in the theoretical stage at the moment.
Read on to see what each level of driving automation involves and whether your car already has those capabilities.
This story originally appeared on CheapInsurance.com and was produced and distributed in partnership with Stacker Studio.