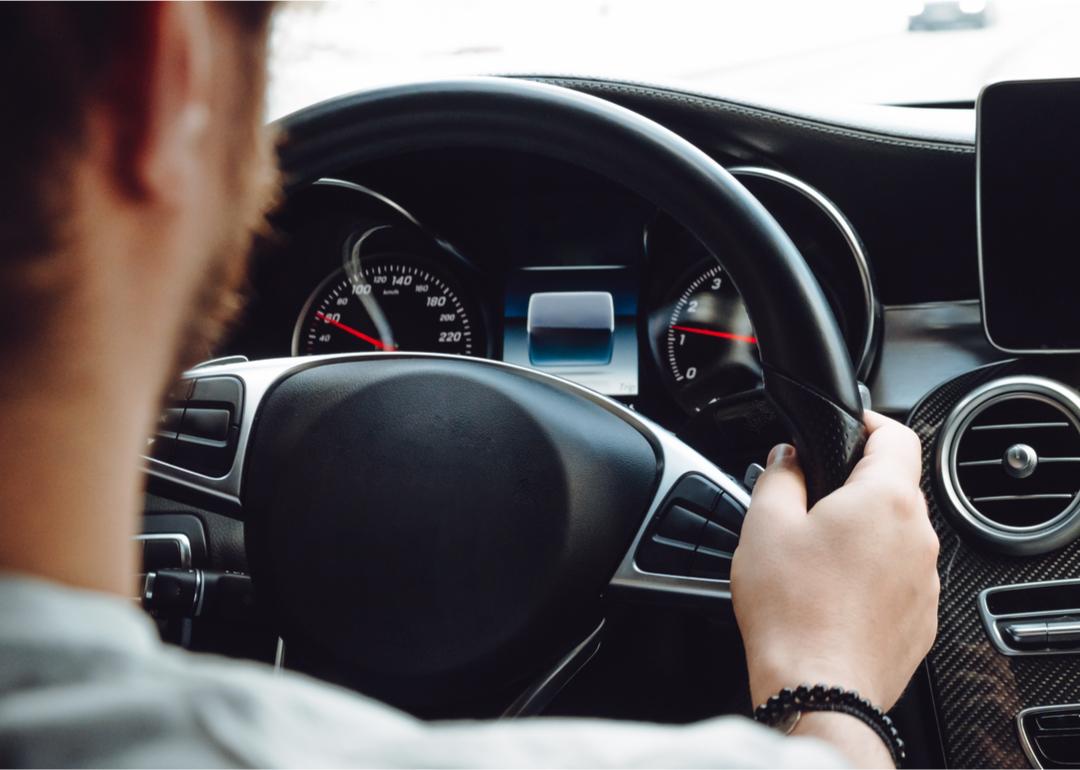 What kind of data is your car collecting about you?
bogdanhoda // Shutterstock
What kind of data is your car collecting about you?
Cars have catapulted into the future faster than almost anything else, adding features at a rapid rate and growing more complex. With each year's model releases, vehicles include more sophisticated electronics and other features.
Cars originally had almost no features apart from, well, the driving itself. They didn't even have headlights. But in the more than 100 years since cars began appearing on the road, automakers have raced to make cars more comfortable, more user friendly, and more appealing to drive. That includes simple things we take for granted now like the ubiquitous car radio.
But the upgrades also increasingly include a variety of technologies that are always proverbially "watching" and gathering data. Even insurance and mobile phone companies have hardware that monitors how you drive as a way to develop a behavioral profile of you.
What the data being collected on you is used for can vary in some surprising ways. According to the Washington Post, some of this data can be used to collect debts. Another slightly more alarmist report suggests information may also be shared with law enforcement agencies, presumably without driver consent. According to a McKinsey & Company report, data can also be sold to third parties for a number of purposes, including the continued development of technology aimed at adapting to each driver's individual driving habits.
The report further noted just how ubiquitous connected technology will be in automobiles soon, saying, "By 2030, about 95% of new vehicles sold globally will be connected, up from around 50% today." If true, this would be a remarkable uptick in a short time. To manage such a tremendous flow of raw data, the report estimates manufacturers will need to support access to 1 to 2 terabytes of data per car each day.
Stacker compiled a list of common data types cars collect about their drivers from news stories, expert accounts, and management consulting reports. That includes simple data—like the feedback from the sensors that already dot the car to monitor its component parts—or the car's location as determined by global positioning satellites (GPS). It also includes more sophisticated forms of monitoring, such as in-car cameras and composite images from the car's exterior radar sensors. Of course, there are the basic facts of how you drive. Are you speeding? Are you braking too hard?
Your car is always watching.
You may also like: How Pride is celebrated around the globe in 25 photos