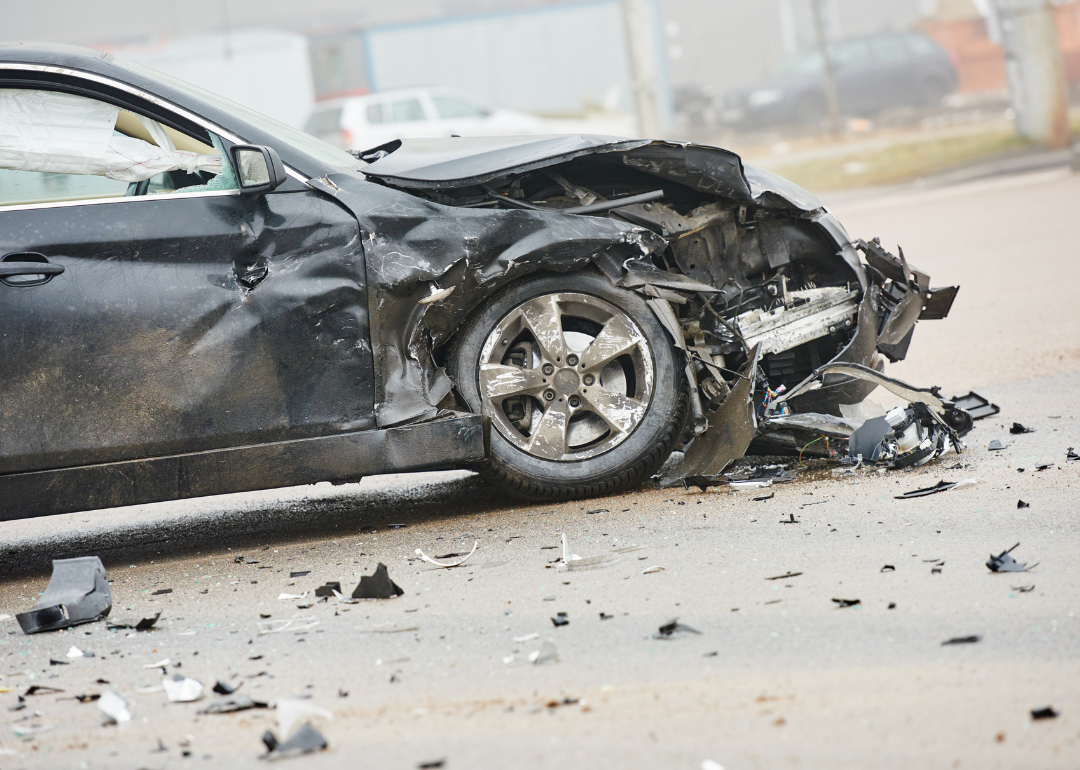 Stacker Studio
What speed limit zones are the most likely to see fatalities?
Dmitry Kalinovsky // Shutterstock
What speed limit zones are the most likely to see fatalities?
A total of 39,508 fatal motor vehicle crashes occurred in the United States in 2021, resulting in 42,939 fatalities, according to the National Highway Traffic Safety Administration. Of those, nearly one-third involved speeding—and more than half of those speeding fatalities occurred when the driver was not wearing a seatbelt, a safety practice the NHTSA estimates reduces front-seat fatalities by 45% and moderate to critical injuries by 50%.
But while these types of general statistics are indicative of certain overarching driver behaviors, it is important to remember that not all vehicle fatalities occur in the same environment.
The United States has the largest road network in the world at about 4.1 million miles (or 6.6 million kilometers—a figure that might be a bit of an underestimate considering official estimates were last updated in 2012. American drivers encounter a wide variety of traffic and road conditions in their daily activities, from local rural roads to major multilane interstate highways. All types of roads are broken down into functional classifications, but in general terms, larger and more heavily used roadways see higher rates of fatal car accidents, while speeding contributes more heavily to fatal accidents on local roads.
To give a clearer sense of driving risks across distinct environments, CheapInsurance.com cited data from the National Highway Traffic Safety Administration to calculate fatality rates from car accidents on different types of roadways. Data is for 2021 and calculated relative to vehicle-miles traveled during that year; the data also parses out those fatalities resulting from accidents involving speeding.
This story originally appeared on CheapInsurance.com and was produced and distributed in partnership with Stacker Studio.