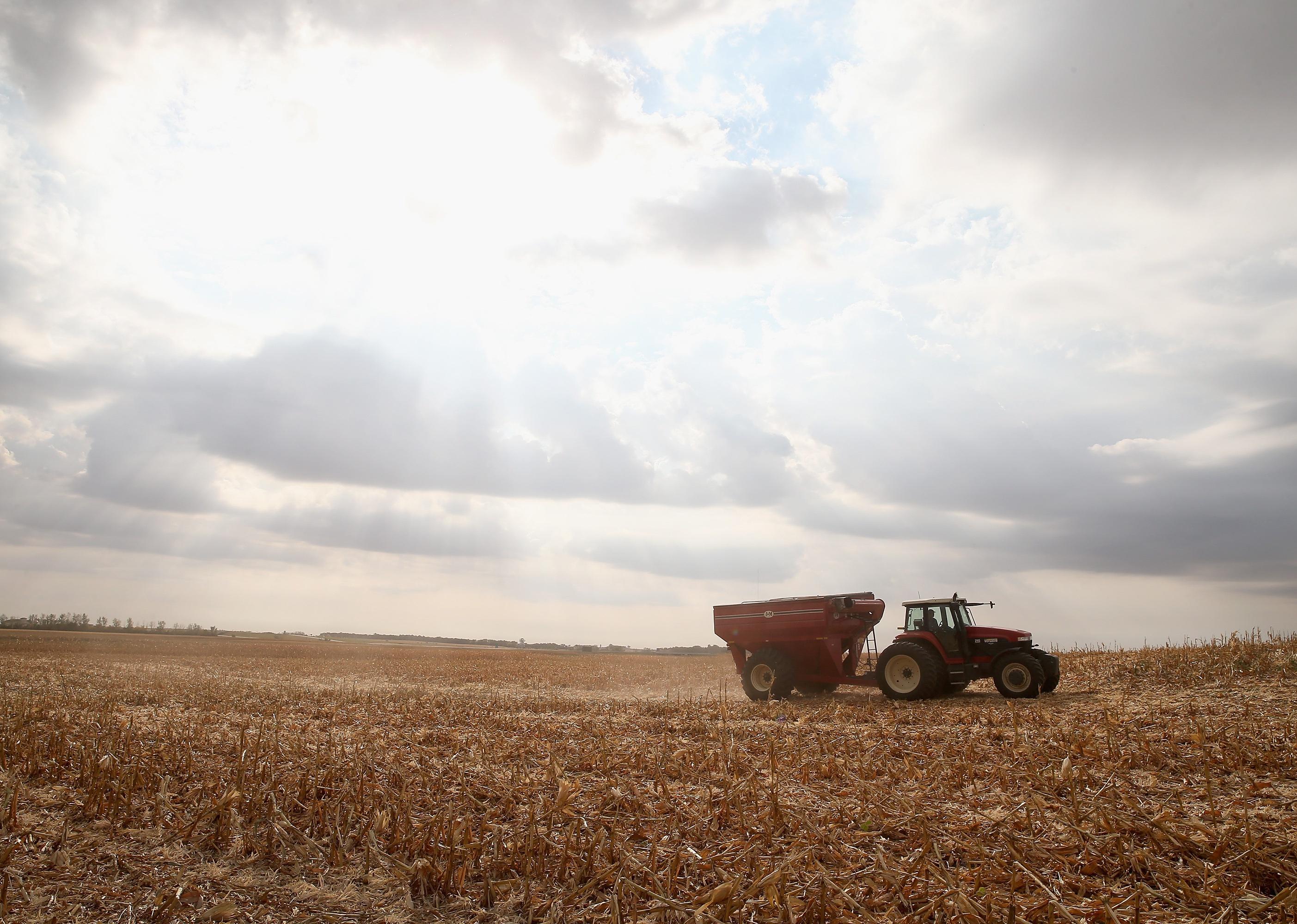 Flooded farms: How climate change has affected South Dakota
Scott Olson // Getty Images
Flooded farms: How climate change has affected South Dakota
The latest United Nations Intergovernmental Panel on Climate Change (IPCC) report is yet another reminder of the dire effects of climate change. While climate projections often look to the future when discussing the worst impacts of climate change, we are in fact already experiencing its effects across the United States. To better understand how climate change is impacting the country, Stacker compiled a list of the impacts of climate change in every state, using local and national news stories, government reports, and scientific journal articles.
While these impacts are weather-related—for example, heat waves, droughts, or storms—individual weather events cannot be attributed to climate change on their own. Rather, it is when these events are seen within larger trends that they can be understood as part of a pattern that has come out of the changing climate.
Keep reading to learn about how your state has been impacted by climate change, or read the national story here.
South Dakota: Flooded farms
Like so many states, because of climate change, South Dakota is simultaneously facing not enough and too much water. The state experiences drought, but it is also experiencing heavier rainfall at times, which is generally uncommon in the state. In September 2019, between 10–13.5 inches of rain fell throughout the state in a 48-hour period, causing severe flooding. The flooding is especially concerning to farmers because, in 2019, the Department of Agriculture reported that weather conditions prevented the use of 4 million acres of farmland.
Across the country, there are trends of rising temperatures, storms of increasing frequency and severity, and more erratic precipitation patterns, causing disruptions to the food systems and sometimes even resulting in death. While the U.S. government has set a target to reduce greenhouse gas emissions by at least 50% by 2030, it is clear that the climate emergency is already taking place, and along with emissions reductions, mitigation of the impacts of climate change must be prioritized as well.
Read below to see how other states in your region have been affected by climate change.
Iowa: Warmer winters
In Iowa, climate change is likely to cause winter warming, including fewer sub-zero days along with more drought and heavier rainfall that leads to flooding. To deal with the impact of climate change in Iowa and globally, students in Ames formed a group named CAUSE (Citizens Actualizing and Understanding Sustainable Environments) and have asked their school district to take action in order to prevent climate change. The group is asking the district to increase energy efficiency, reduce waste, educate students more about climate change, and use energy consultants. It is similar to a plan passed in Iowa City, Iowa, a couple of years ago.
Minnesota: Changes to the wild rice harvest
Wild rice is a sacred food for the Anishinaabe, who live across northern Minnesota along with Wisconsin and Michigan. This year, the region saw a historic drought, which actually helped yield more wild rice than in years past. However, because of the drought conditions—and while the rice did grow more easily—it was more difficult to access the wild rice and harvest it this year. The harvest is done by tribe members navigating shallow water beds in a canoe and using sticks to knock the rice grains into the boat. But because water levels were so low this year, some areas could not be accessed by boat and the wild rice could not be harvested.