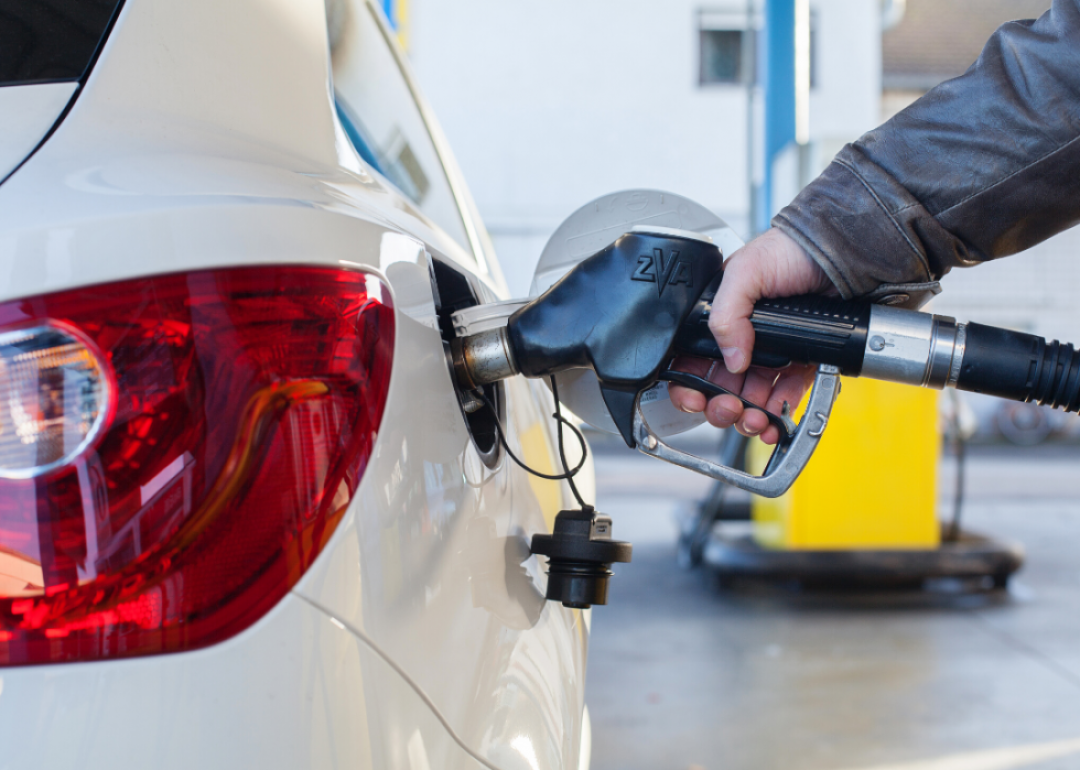 How gas prices have changed in South Dakota in the last week
How gas prices have changed in South Dakota in the last week
It's been more than a year since gas prices have dropped consecutive weeks for this long. Travelers will take advantage of that as 55 million Americans hit the road for the Thanksgiving holiday.
The average price at the pump nationwide is now the lowest it's been since late 2022, driven by lower oil prices in recent weeks.
If you're planning to hit the road Wednesday, experts warn the time of day you choose to drive can make a difference in terms of traffic congestion.
"The day before Thanksgiving is notoriously one of the most congested days on our roadways. Travelers should be prepared for long delays, especially in and around major metros," INRIX transportation analyst Bob Pishue said in a statement, adding that leaving in the morning or after 6 p.m. is ideal.
Stacker compiled statistics on gas prices in South Dakota. Gas prices are as of November 22.
South Dakota by the numbers
- Gas current price: $3.21
- Week change: -$0.09 (-2.6%)
- Year change: -$0.33 (-9.3%)
- Historical expensive gas price: $4.80 (6/16/22)
- Diesel current price: $4.11
- Week change: -$0.11 (-2.6%)
- Year change: -$0.93 (-18.4%)
- Historical expensive diesel price: $5.41 (6/30/22)
Metros with most expensive gas in South Dakota
#1. Rapid City: $3.38
#2. North Sioux City: $3.11
#3. Sioux Falls: $3.05
States with the most expensive gas
#1. California: $4.94
#2. Hawaii: $4.74
#3. Washington: $4.42
States with the least expensive gas
#1. Texas: $2.75
#2. Mississippi: $2.78
#3. Georgia: $2.81
This story features writing by Dom DiFurio and is part of a series utilizing data automation across 50 states.