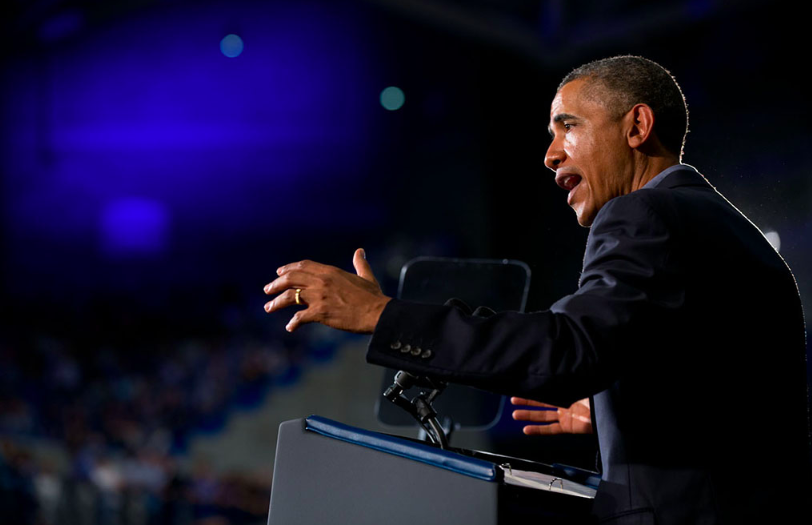 Can you name who said these 50 famous quotes?
Pete Souza // White House
Can you name who said these 50 famous quotes?
Americans habitually lean on quotes for self-expression. Quotes are used everywhere from memes and T-shirts to inspirational posters and billboard advertisements. It's understandable—why not seek inspiration in the grammatical prowess of Maya Angelou, the childlike whimsy of Dr. Seuss, or the inspired wonder of Albert Einstein to convey an idea? However, America's quote-obsessed culture often takes things a little too far by misattributing famous taglines and blurbs to people who never said them. Marilyn Monroe never said, "Well-behaved women seldom make history," and Marie Antoinette never uttered, "Let them eat cake."
Consider yourself a movie buff who can recite "The Godfather" and "The Princess Bride" in equal measure word for word? A bibliophile who can recall Shakespeare or Yeats on cue? Put your recall to the test with this quiz, which offers 50 famous quotes from some of the most famous philosophers, politicians, celebrities, fictional characters, and activists of all time. Each pair of slides in this gallery opens with a quote, followed by the name of the person who said it. Along with the proper attribution, learn when these quotes were said and why. This quiz draws on multiple influences, including historical figures, books, music, movies, television, politics, and more.
Think you can get all 50? Take the quiz to find out.
You might also like: Do you know your world flags?