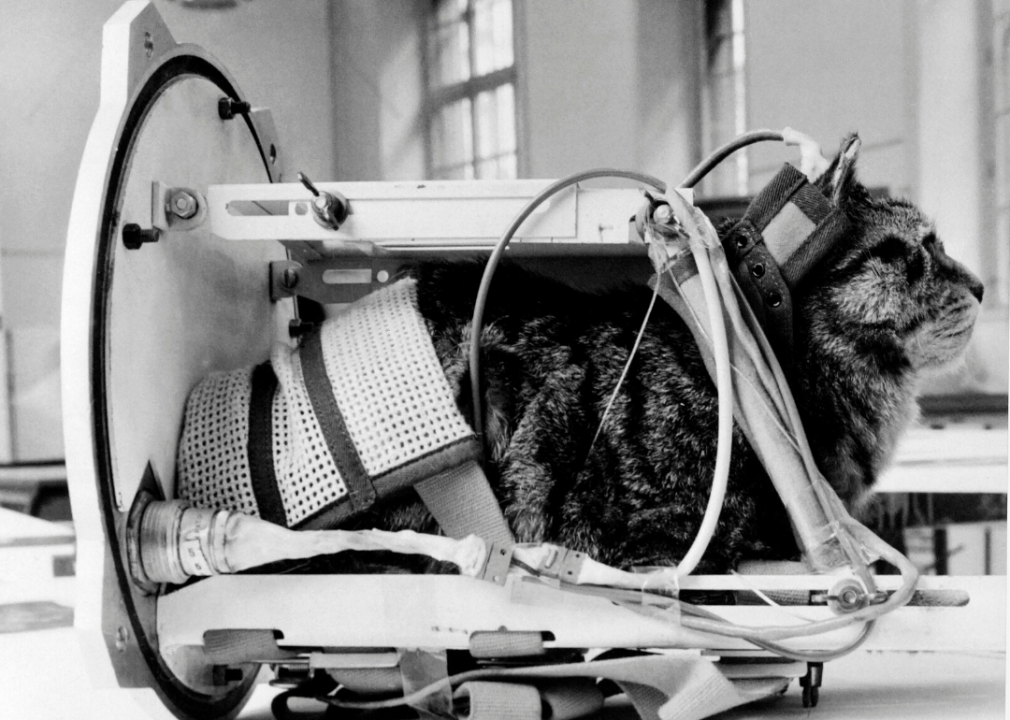 History of famous firsts in space
History of famous firsts in space
From Mars rovers to deep-space intel to a bevy of programs in the works around the world to further our understanding of outer space, the history of space exploration is being newly written every day.
To celebrate the endless frontier and honor the achievements that got us this far, Stacker used a combination of news, government, and other archival reports to curate a gallery of 50 historic firsts in space. Although the idea of galaxies beyond the Earth's atmosphere has long entranced human beings, it wasn't until the second half of the 20th century that space flight became a reality, enabling humans to see beyond the Earth—and, in the case of the first photographs taken of the Earth—to see the Earth itself.
We tend to think of the middle-to-end of the 20th century as a time when many of the firsts in space occurred, and this is for good reason. The Cold War between the United States and the Soviet Union was a major factor influencing the proliferation of space activity. Both countries competed for dominance in outer space, and many of the firsts achieved in space were due to the desire of both countries to be "the first." When the Cold War ebbed late in the century, there was less incentive for either country to out-rocket the other. The current work being done by NASA, scientists, and astronomers around the world, however, shows that humans' fascination with space and desire to explore the cosmos is as strong as ever.
Keep reading for a comprehensive retrospective of famous firsts in space, including the United Kingdom's first astronaut, the first insect to visit space, and the planet's first space tourist.