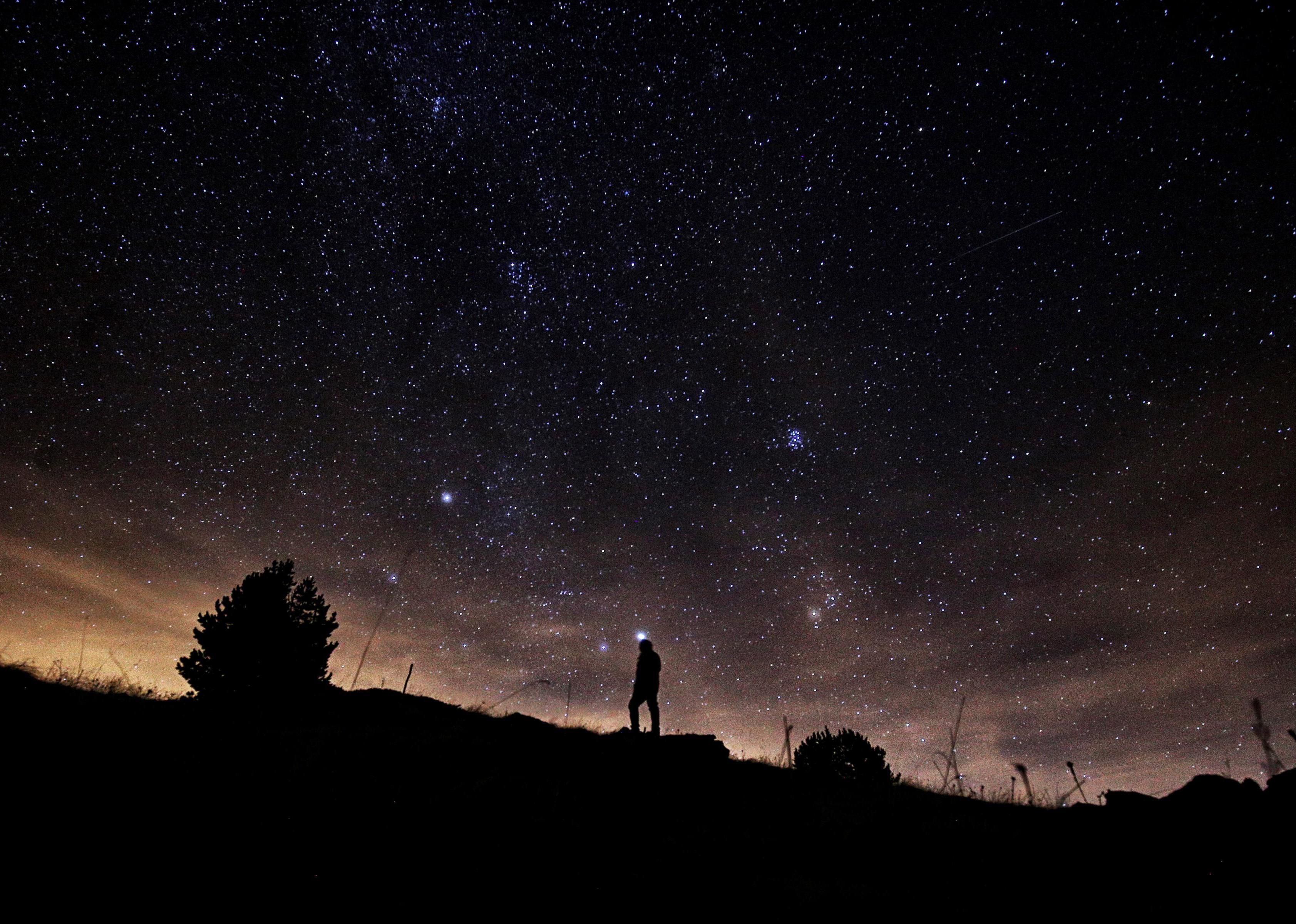 Space Trivia: How well do you know the universe?
MARCO BERTORELLO/AFP // Getty
Space Trivia: How well do you know the universe?
Humankind has always been fascinated with space. In some of the earliest recorded history, ancient Greeks and Romans both made references to the Milky Way. In the 17th century, Galileo improved the telescope to get a better look at the night sky, glimpsing Saturn's rings and Jupiter's moons. Fast-forward to the 21st century and scientists have discovered potentially habitable planets, detected gravitational waves, and landed a rover on Mars. In 2019, Elon Musk's SpaceX program sent the first private spacecraft—Crew Dragon—to the International Space Station.
Long before humans could consider sending civilians to space or exploring other planets, Edwin Hubble discovered the distance to the Andromeda Galaxy. Before that, astronomers thought everything in the universe existed within our own Milky Way. Scientists now predict there are at least 100-200 billion galaxies and an indeterminate amount of stars.
It may never be possible to fully map the out the universe—which is expanding at a rate faster than previously thought—but that isn't going to stop humans from trying to classify as many celestial bodies as possible. So far, astronomers have discovered exoplanets that orbit other suns, supermassive black holes at the center of large galaxies, and a planet that may be made of diamonds.
With all of the progress the world's space programs keep making, it can be hard to keep up with the latest information. For starters, astronauts can now grow their own food on the International Space Station, and NASA's Osiris-Rex spacecraft is studying an asteroid named Bennu, hoping to get some answers about the early days of the solar system.
While learning about the universe is interesting in its own right, knowledge about space can also offer a non-political topic of conversation to discuss with family members while on vacation or sharing a holiday meal. In honor of National Space Day May 1, Stacker used data from NASA and news reports about astronomical discoveries to curate a gallery of 25 questions about the universe. Click through to find answers to this fascinating space trivia.
You may also like: Space discoveries that will blow your mind