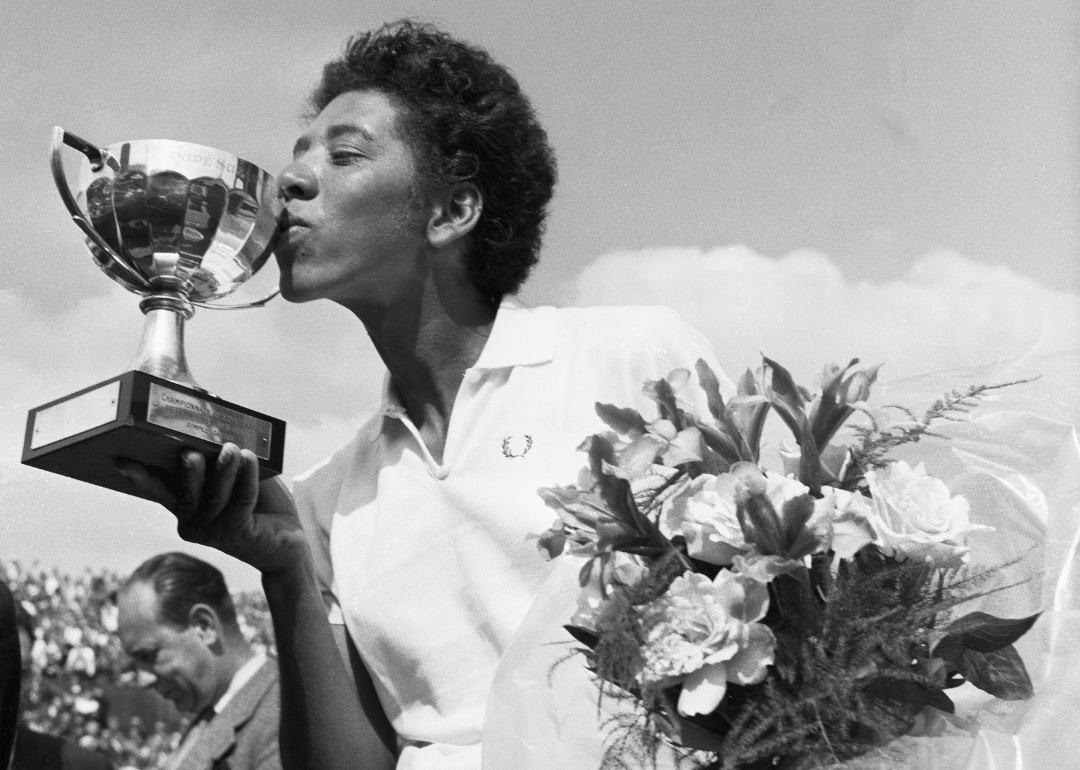 15 American women athletes who broke barriers
15 American women athletes who broke barriers
The sports world would be very different without any of the women mentioned on this list. It's impossible to deny the significant accomplishments of these athletes, but many of them represent more than medals, trophies, and numbers on scoreboards. These barrier-breaking women disrupted long-held traditions, particularly at a time when women weren't as accepted in the historically male-dominated world of sports.
From Little League Baseball to tennis to horse racing and beyond, these women defied the odds and unapologetically dared to take risks that others would have shied away from. These women didn't just make inroads in their sport with their courage, vigor, and tenacity—they created foundations to give back, served as mentors, and have funded and still continue to support athletic and humanitarian causes today.
Using data from news reports, sports sites, and athletes' very own websites, Stacker compiled a list of 15 influential American women athletes and sorted them by the year each athlete accomplished a significant barrier-breaking moment. While what makes something "barrier-breaking" can be subjective, this list is concerned with events that mark a woman-first achievement, whether in individual accomplishment or via an activism effort in support of a sport or a significant moment of representation for women.
Read on to learn about the history of these athletes and how they showcased their determination and drive.
You may also like: Stories behind every NFL team name