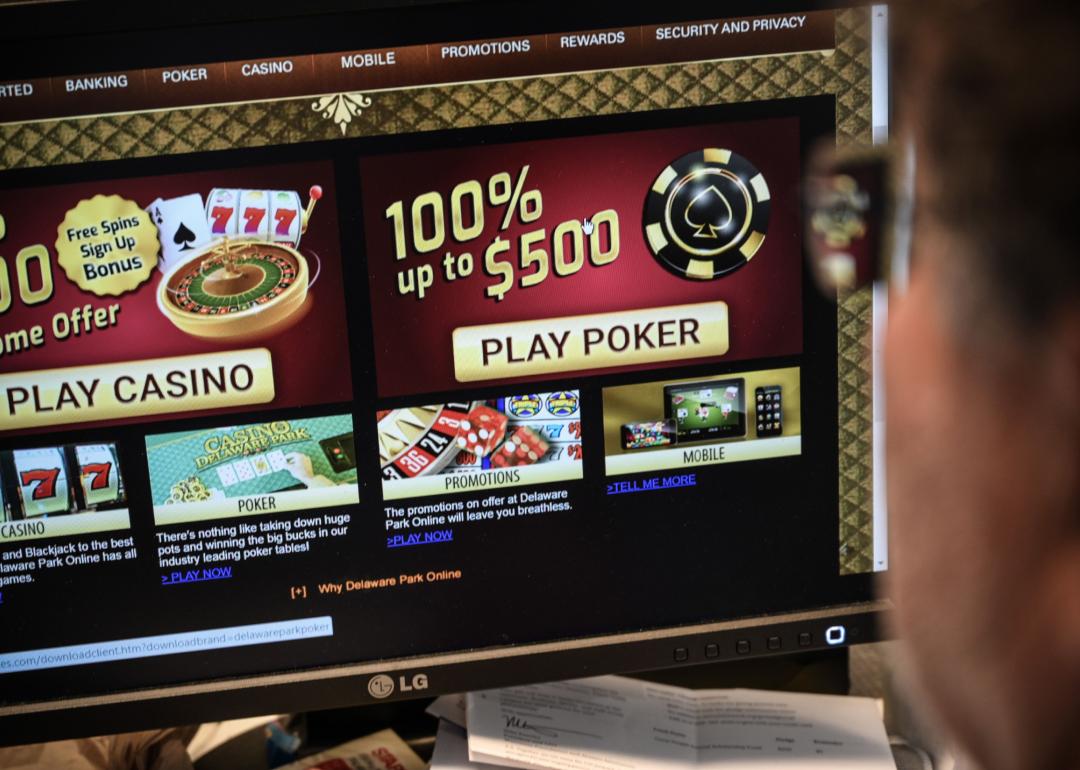 Stacker Studio
27 states where online gambling is legal
ERIC BARADAT/AFP // Getty Images
27 states where online gambling is legal
Sports betting is the most popular—and the most widely legalized—form of online gambling, skyrocketing from $4.34 billion in gross revenue in 2021 to $7.50 billion in 2022, according to the American Gaming Association. Twenty-six of the 27 states featured below have approved sports betting online.
Among the other types of gambling, six states have legalized online casinos: Connecticut, New Jersey, Pennsylvania, Delaware, West Virginia, and Michigan. Rhode Island has legalized online casinos but won't go live until 2024. Nevada, the country's gambling capital, has only legalized online poker (rather than a full suite of casino games that can be played online) and online sports betting.
In 2023, new online sports betting opportunities opened in Kentucky, Massachusetts, and Ohio. Florida passed legislation legalizing online sports betting, but it has been on pause because of a legal dispute.
Gross revenue from online gambling, or iGaming, was up 22.6% for the first half of 2022, the American Gaming Association reported.
Gambling online was accepted in the United States from the late 1990s until 2006, according to the New York Times. That's when Congress banned gambling companies from taking online bets for "unlawful" transactions.
After the Supreme Court overturned a federal ban on sports betting in 2018, some states rushed to legalize it; by the following year, $13 billion had been legally wagered on sports games.
OddsSeeker researched 27 states where online gambling is legal, using news reports and government resources from across the internet. Three forms of online gambling were considered: online casinos, online poker, and online sports betting.
This story originally appeared on OddsSeeker and was produced and distributed in partnership with Stacker Studio.