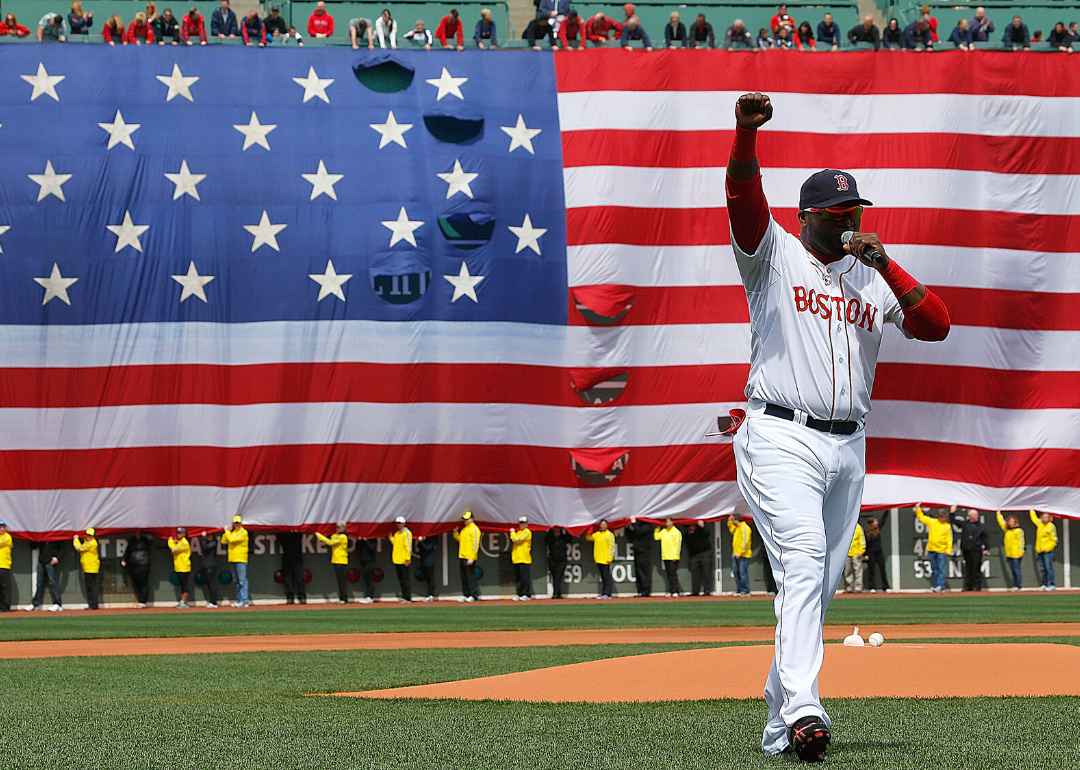 30 examples of sports bringing the world together
Jim Rogash // Getty Images
30 examples of sports bringing the world together
There's nothing quite like sports when it comes to bringing people together. Whether it's a fierce rivalry, the Olympic games, or simply a small showing of sportsmanship, sports can solve conflicts, provide universal inspiration, or simply deliver distraction and entertainment if just for a small moment in time.
Stacker investigated some iconic moments in history when sports brought people—and nations—together. There are incredible instances to celebrate, whether countries ending wars, players combating racism and sexism or people being lifted out of poverty. Disasters also play a role: from finding community in our shared grief, such as after 9/11, or showing solidarity and resolve when the unthinkable happens at a sporting event, as with the Boston Marathon. Looking at different athletes, sports that range from soccer and basketball to tennis and boxing, and events that transformed the world, Stacker dug deep to bring you the some of the most inspiring moments in sports history. The list itself comes from news archives, athletic publications, and historic reels that delve into the true power of sports to galvanize people.
Whether you're a fan of sports, follow an individual team or a player, or just casually watch from time to time, these stories will bring out your team spirit and provide inspiration or hope in untold ways. If you want something uplifting during difficult times, these stories will most certainly be a bright spot in your day.