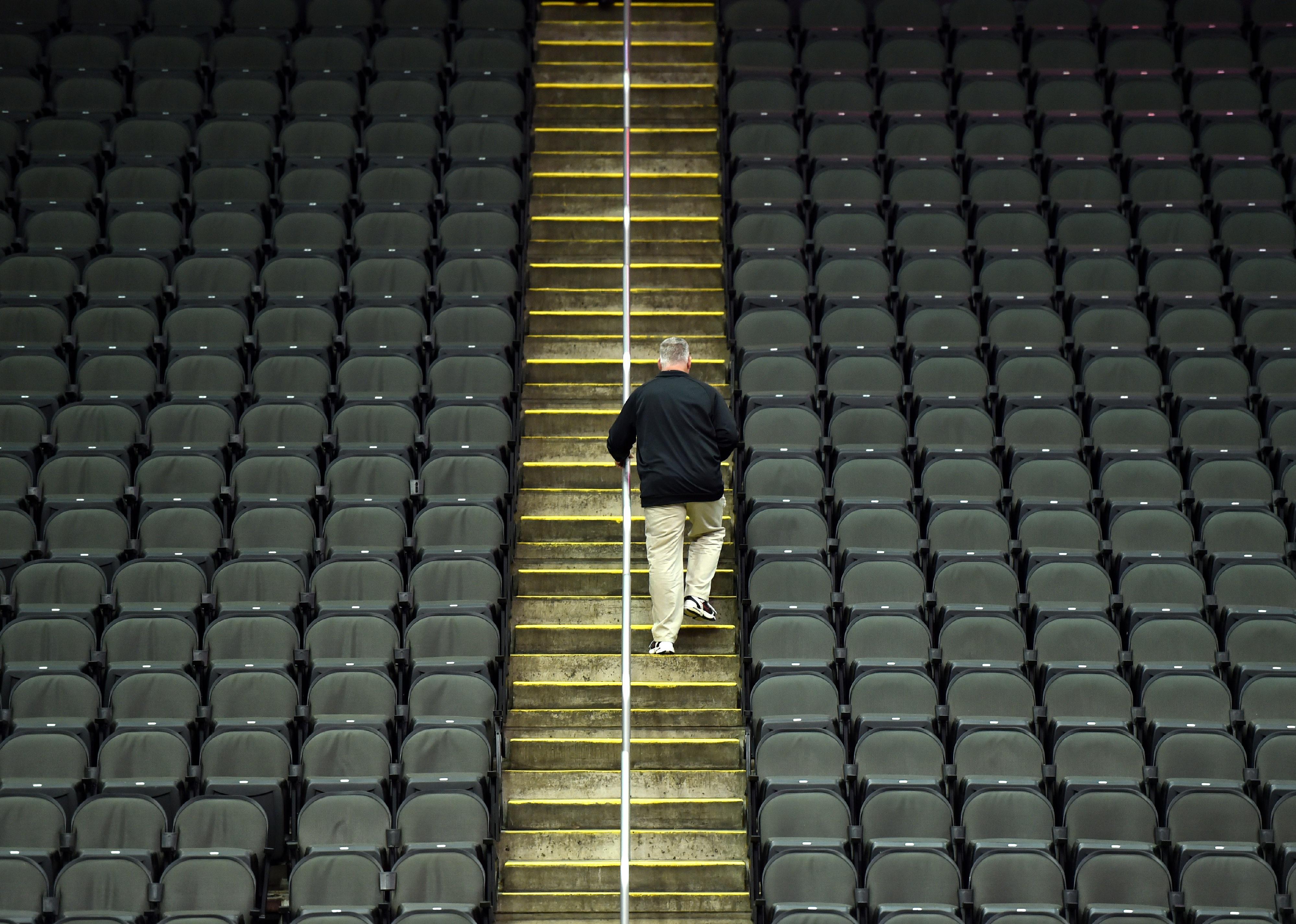 40 other times sports have been temporarily interrupted
40 other times sports have been temporarily interrupted
In the wake of the COVID-19 pandemic, the majority of global sports leagues and events have been interrupted or cancelled. While the casual gambler can still find dozens of sports wagers in unexpected corners, the world is without endless live action. The UEFA Champions League, MLB regular season, NHL playoffs, and an April Masters are just a few notable examples of the hobbies and escapes from the chaos that the novel coronavirus nullified. On a promising note, however, the NBA will return in July after abruptly stopping play on March 11. Per ESPN's Adrian Wojnarowski, the league's Board of Governors voted to approve a 22-team resumption format—mini eight-game schedules followed by postseason—in Orlando from July 31–Oct. 12.
Though 2020 is an unprecedented time, it is hardly the only one in which sports have been interrupted by major events. Stacker has accordingly decided to break down 40 other times in history when sports have stopped, whether the hiatus lasted a day, extended a few months, or cancelled entire seasons or biannual international contests. To compile this list, we consulted several timelines and sports media outlets, contextualizing these moments with the most pertinent news items.
Most recently in January, prior to the coronavirus sports shutdown, Kobe and Gigi Bryant suddenly died in a helicopter accident, which postponed a Lakers–Clippers game. Only four years prior, Miami baseball cancelled a home game to mourn their young star pitcher who died in a boating accident. Since 2000, natural disasters have moved NFL home games to new cities, relocated an NBA team to a different state for two seasons, and cancelled marathons.
Since the 1970s, owners and players in America's major professional leagues have battled over rights and monetary power, leading to infamous strikes. In the preceding decade, two world leaders' assassinations less than five years apart forced unique reactions and stoppages. And over a century ago, World War I affected four years of athletics, and a flu pandemic halted leagues and championships.
Throughout history—even after tragedies, violent attacks, and massacres have made them secondary—sports always resume, and they remain arguably our best means to establish a new normal. See all the examples of when, why, and where sports were interrupted.
You may also like: 30 examples of sports bringing the world together