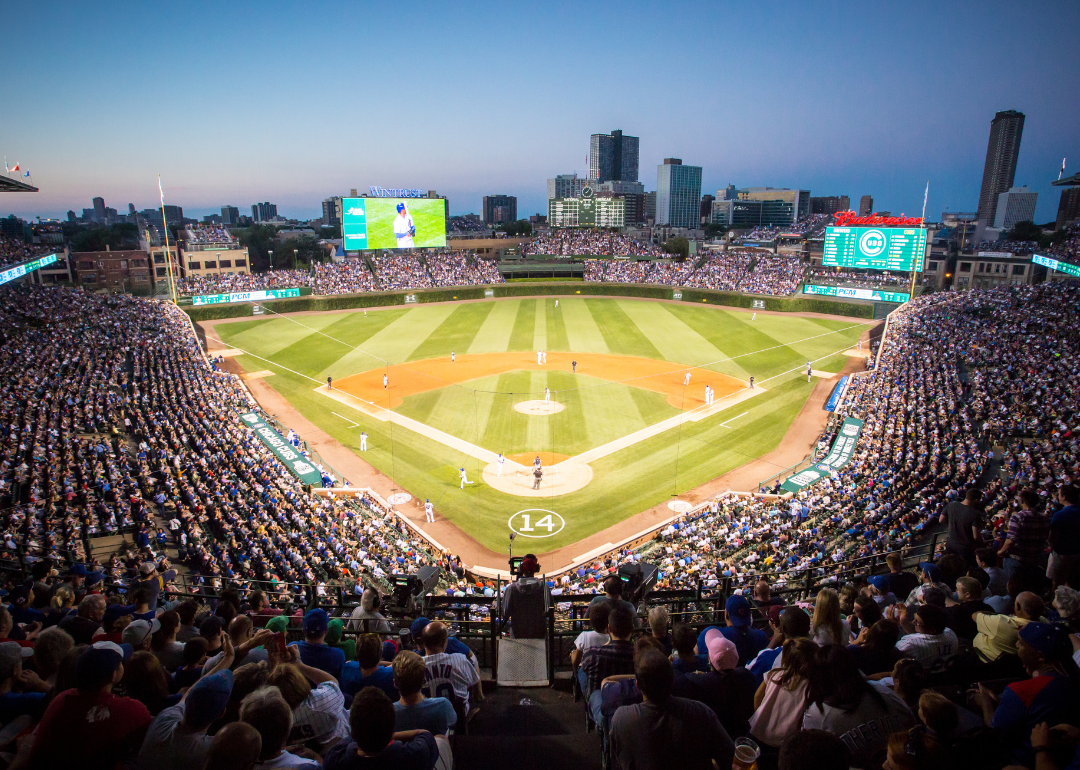 Stacker Studio
9 sports venues that are doubling down on on-site sports betting
9 sports venues that are doubling down on on-site sports betting
Since 2018, more than half of the states in the U.S. have legalized sports betting. States vary on if they allow online, in-person, or both forms of sports gambling.
Different tribal governments add layers to legalizing sports betting on the state level. California's 2022 ballot features two proposals that could make it the latest state to legalize sports betting. This includes an in-person only bill backed by local tribes. Florida took online bets for only a few months in 2021, before a federal judge struck down an agreement between the Seminole Tribe and the state. That ruling is being appealed, but a decision is not expected until 2023.
The state of New York has legislation pending that would permit betting kiosks outside pro venues, such as Madison Square Garden and Yankee Stadium. Sportsbooks in casinos take venues one step further, by offering fans a place to make bets and earn payouts. They also come along with other perks from a lounge experience.
All four major professional leagues have at least one retail sportsbook at their stadiums or arenas. Nine venues with in-house sportsbooks are spread out over only four professional sports markets. Chicago, Cleveland, Washington D.C., and Phoenix are the only markets with existing or planned books at a team's stadium or ballpark.
Sportsbooks are still in their infancy in the United States. But pro teams are developing them as legislation rolls out. OLBG compiled this list of in-venue sportsbooks using news reports and press releases from across the internet. The stadiums and arenas in this list are ordered by the date (or planned date) of their in-venue sportsbooks opening.
Note that only in-venue retail sportsbooks were counted, so lounges like the upcoming Caesars lounge at New York City's Citi Field (home to MLB's New York Mets) or Allegiant Field's (home to the NFL's Raiders) MGM Club in Las Vegas were not included. Also, only sportsbooks on stadium property are included. This excludes the Caesars Sportsbook at the Horseshoe Casino in Baltimore, which is several blocks from M&T Bank Stadium, but has a partnership with the Baltimore Ravens.
This story originally appeared on OLBG and was produced and distributed in partnership with Stacker Studio.