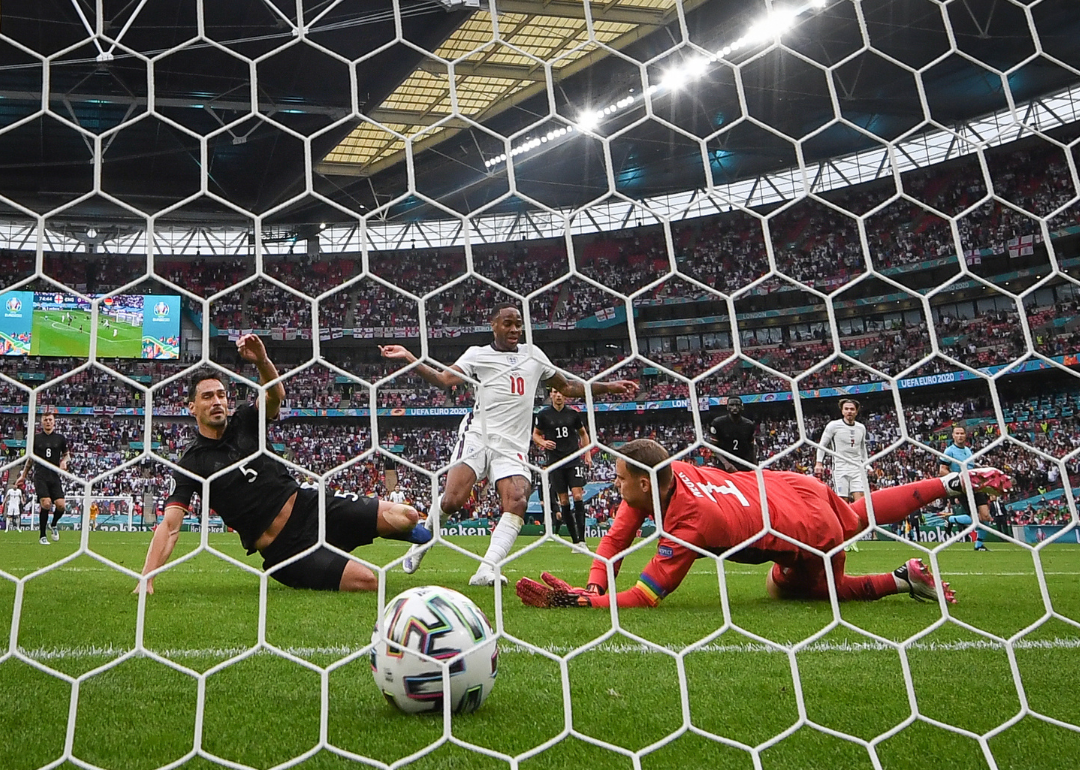 Stacker Studio
English clubs send the most players to the World Cup—here are the next most popular countries
Christian Charisius/picture alliance via Getty Images
English clubs send the most players to the World Cup—here are the next most popular countries
Soccer fans across the world will be glued to screens from Nov. 21 through Dec. 18. for the World Cup, the quadrennial extravaganza that brings together the best players in the world. Playing in one of the world's most watched, most prestigious sporting events is a dream for many players—and hopeful players-to-be.
To better understand which clubs and leagues have the most celebrated players, OLBG compiled a list of the countries whose clubs have sent the most players to the World Cup since 2006. This was done by checking the preliminary team rosters announced by FIFA before each World Cup. Rosters were collected on the Internet Archive. Besides national team counts, the data set revealed the top league and the top club in each country that has had the most players on World Cup teams since 2006.
This top 10 ranking is revealing because countries like Brazil (the only five-time World Cup champion), Argentina and Uruguay (which have two titles each) aren't on the list. Yet national teams that have never won the Cup, such as Portugal and the Netherlands, are. Here are the 10 nations with the most prestigious leagues and soccer clubs that attract the best players regardless of national origin.
This story originally appeared on OLBG and was produced and distributed in partnership with Stacker Studio.