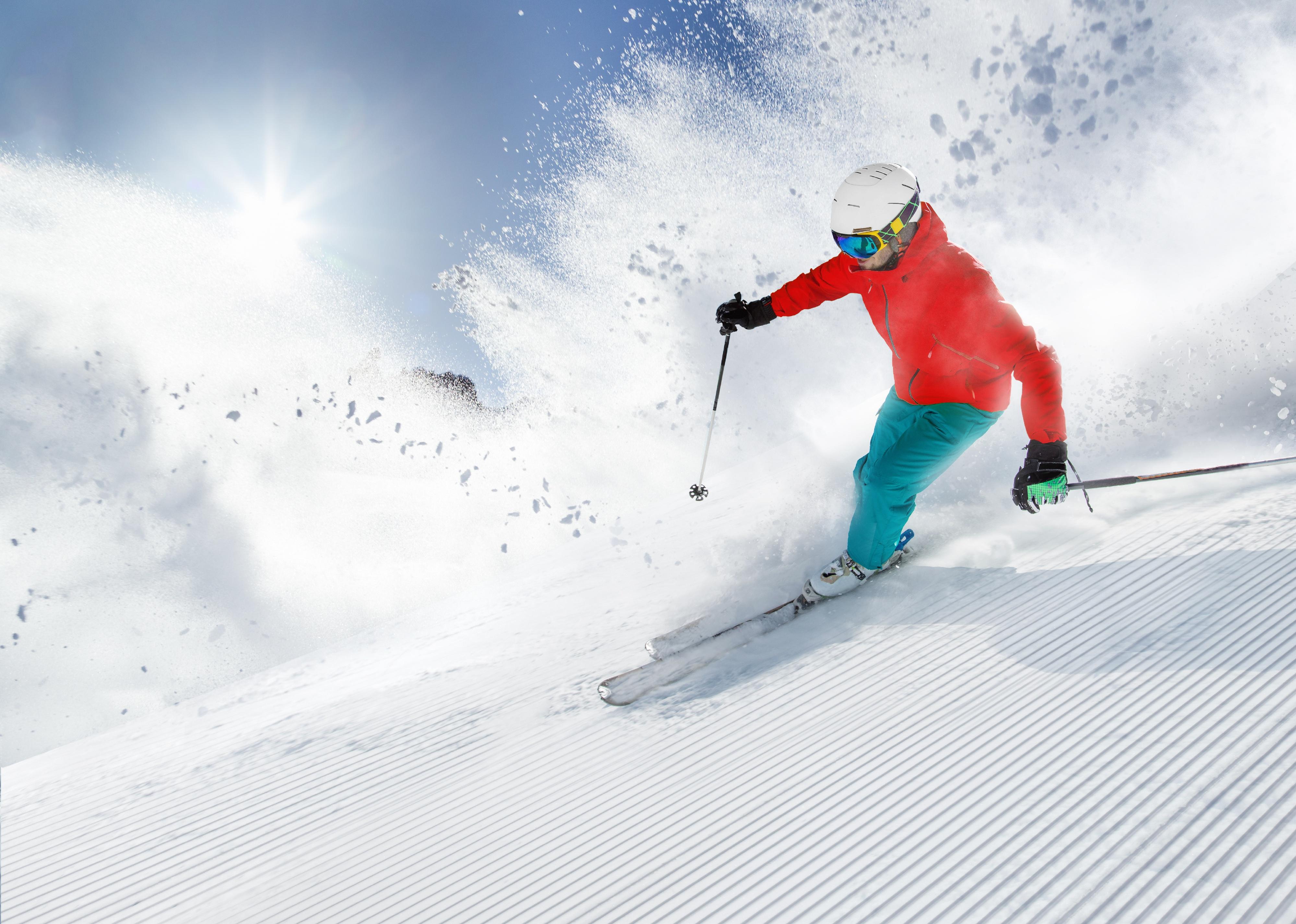 Stacker Studio
The fascinating history of different ski styles
Lukas Gojda // Shutterstock
The fascinating history of different ski styles
Traversing or gliding across snow has been a common sport for millennia. Fragments of skis—primitive but unmistakably similar to the skis of today—found in the north of Russia date back to 6,000 B.C.
Theorized to be used as a means to cross swaths of frozen land and hunt, skiing eventually transformed from a tool of survival to an activity done for fun. While people have long sailed down the Alps on skis, the advent of film and television sent skiing global. Skiing and big-mountain explorations were captured by filmmakers like "Ski Bum" Warren Miller, while James Bond regularly escaped foes on the slopes. The sport became popular in many places around the world with the climate and terrain to support it—and even in places where it doesn't, as is the case with Dubai's indoor ski park.
Skiing became the sport we know today in Norway thanks to the country's history with skiing that made its way into military training and eventually competitions, personified by Sondre Norheim. Norheim crafted his own skis and dominated early competitions in the late 1860s and 1870s. Skiing spread in popularity across Europe and debuted in the first Winter Olympics in 1924 in Chamonix, France, with Nordic and jumping events.
Skiing in the Olympics has since grown into five main ski events: alpine, cross-country, jumping, freestyle, and a combined event consisting of both jumping and cross-country racing. Mogul, ski cross, halfpipe, and slopestyle are newer additions to the freestyle event.
Skiers like Olympian Bode Miller became household names. Athletes Sarah Burke and Shane McConkey captured the hearts of fans across the globe before untimely deaths. Others jumped from success on the slopes to parallel careers as entrepreneurs, including heli-skiing mountaineers Doug Coombs and Dean Cummings, and those who started their own ski companies, including Tanner Hall and the late JP Auclair, who founded Armada. Those and more skiing athletes have continued to evolve the sport. The X Games include new, 21st-century events like slopestyle and ski superpipe, and hosts informal competitions in urban skiing.
Meanwhile, mere mortals who have viewed these superheroes are curious about how best to explore on snow, and what gear to get. Curated breaks down seven types of skiing, along with the type of equipment you'll need, notable figures, and a basic history of that type of skiing. Continue reading to learn more about options you might want to try.
This story originally appeared on Curated and was produced and distributed in partnership with Stacker Studio.