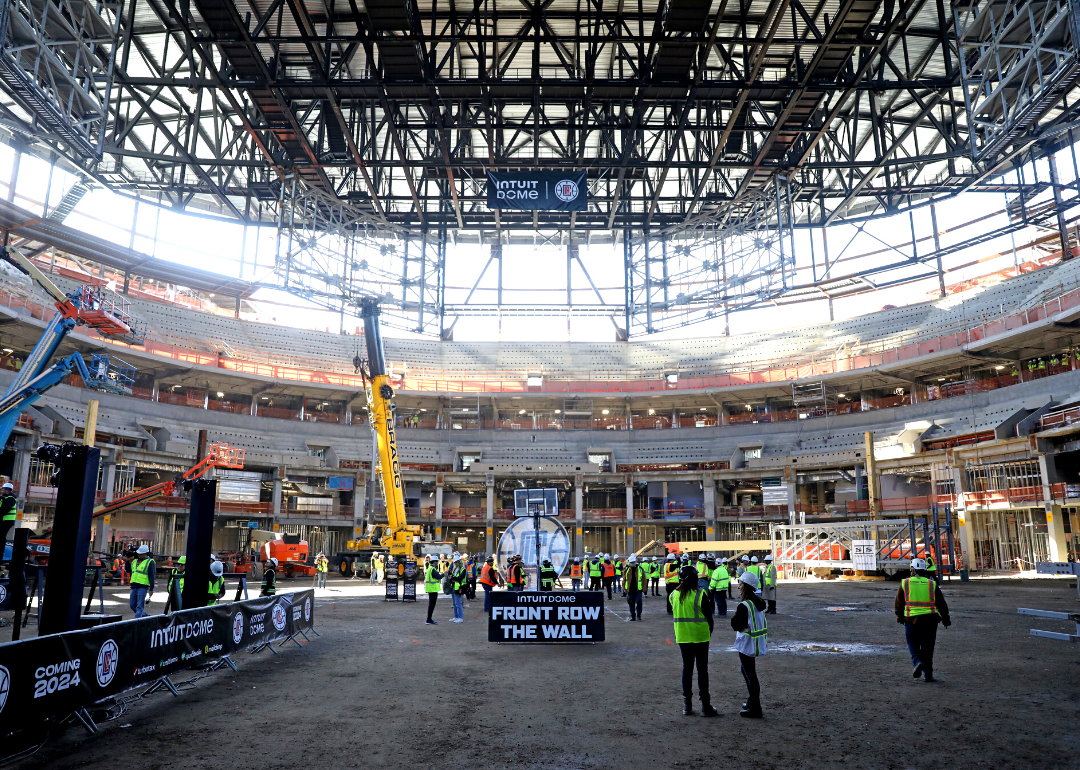 Stacker Connect
Here's how 4 of the newest, billion-dollar sports stadiums are being funded
Gary Coronado / Los Angeles Times via Getty Images
Here's how 4 of the newest, billion-dollar sports stadiums are being funded
For generations, professional stadiums and arenas in the United States relied heavily on public funding from taxpayers. The arms race between teams to build the best venues has escalated at a dizzying pace in the past twenty years. For perspective, new stadiums have become the trend for the NFL. Of the 32 current franchises in the NFL, 19 have opened the doors on a new stadium since 2000. 
For the Cincinnati Bengals, the cost of opening Paul Brown Stadium (now Paycor Stadium) in 2000 was $455 million, which when adjusted for inflation, is just over $773 million in 2023 dollars. The new SoFi Stadium in Los Angeles, which plays home to the Chargers and Rams, had an inflation-adjusted price tag of $5.65 billion. So who is financing these gargantuan price tags? OLBG has researched local government websites and other sources to find out.
When it's an NFL team breaking ground on a new stadium deal, it's often the public that is picking up a portion of the costly bill. But over time, state legislatures, governors and the taxpaying public have become weary of de facto blank checks in the hands of NFL owners. As a result, state funding to partially fund these stadium projects has shrunk and contractual state benefits have increased. 
The current landscape of professional stadium and arena projects is littered with proposals, partial approvals and stalled efforts. But as of today, four major projects have received green lights across the NFL, the NBA and the MLS. All four of the projects have price tags exceeding one billion dollars, but the specifics are considerably different. OLBG took a look at what it costs to build these glimmering palaces and what residents can expect in return.