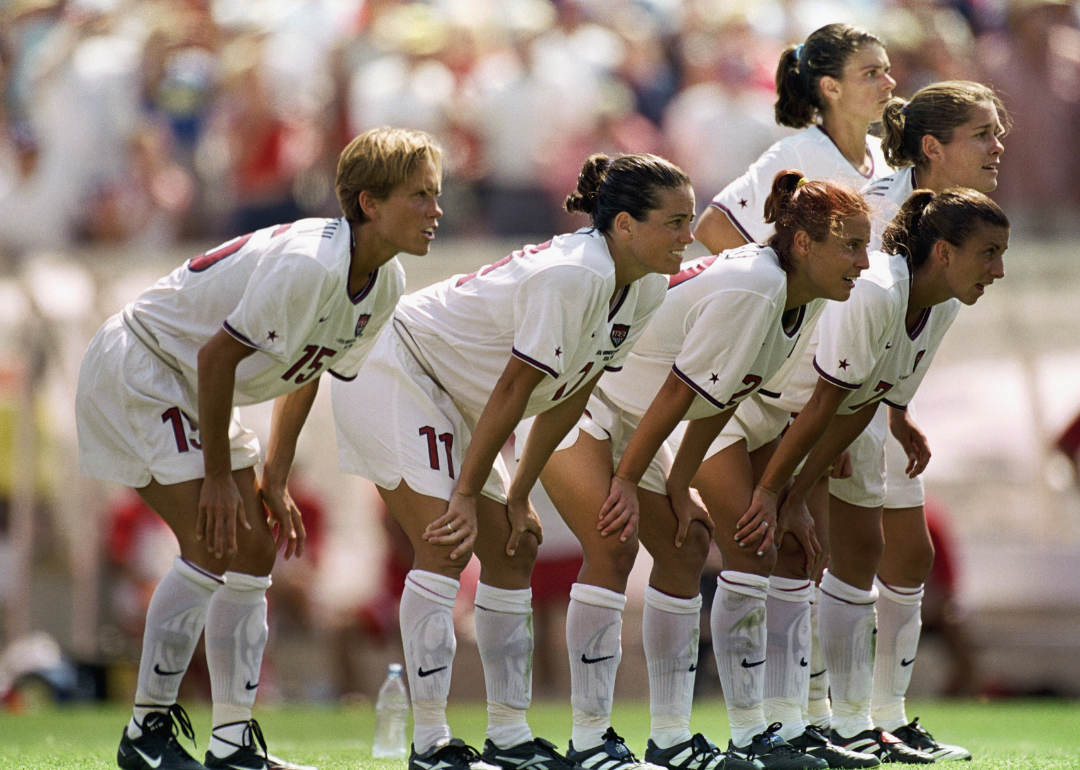 Iconic sports moments that defined the '90s
Iconic sports moments that defined the '90s
When it comes to iconic sports moments, the 1990s were filled with awe-inspiring highlights, shocking revelations, unbelievable scandals, and award-winning performances.
Much of the decade can be defined by the changing of the guard. Michael Jordan took over the basketball world from Magic Johnson and Larry Bird. Serena Williams and Tiger Woods broke down racial barriers by winning their first major championships. And extreme sports opened the door to undiscovered athletes from every walk of life.
In addition to new talents taking over the sports world, the '90s were also marred in scandals. New performance-enhancing drugs led to athletic feats that took years to unravel, turning heroes into villains, staining legacies, and destroying careers. Other athletes tarnished their reputations with bizarre acts in the field or illegal acts off the field.
Stacker brought together the most iconic sporting moments that helped define the decade. In scouring the history books, Stacker found 30 occasions that shocked, wowed, and inspired. Diehard and casual fans alike will likely remember where they were when these incredible events transpired.
Take a trip down memory lane because these are the most amazing moments from the 1990s.
You may also like: Iconic sports moments that defined the '80s