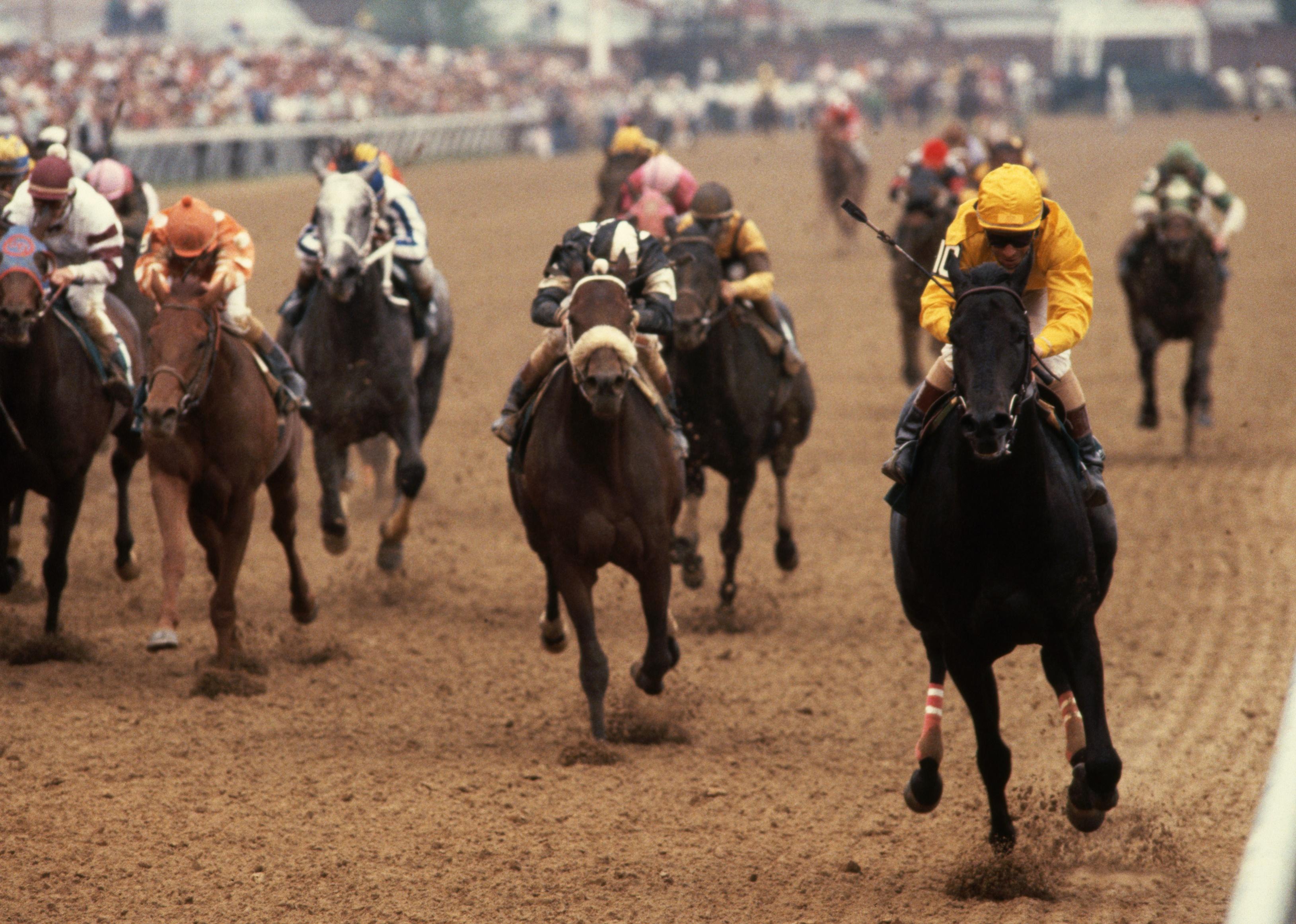 Jockeys with the most Kentucky Derby wins
Jerry Cooke // Getty Images
Jockeys with the most Kentucky Derby wins
Audacious hats, mint juleps, and … thoroughbreds. The anticipation of the revelry that makes up the Kentucky Derby has been going strong since its 1875 inception. Each year, it is the first event of the Triple Crown of Thoroughbred Racing series, which also includes Maryland's Preakness Stakes and the New York's Belmont Stakes.
The Derby is usually held the first Saturday in May at Churchill Downs in Louisville, Kentucky. As for the action—also known as "The Run for the Roses"—it takes approximately two minutes from the start to finish. A glorious two minutes. It's during those minutes in this race that enthusiasts have had the opportunity to watch the graceful beauty of steeds like Aristides, Flying Ebony, Gallant Fox, Secretariat, Ferdinand, American Pharoah, and Justify, to name a few.
Bringing those magnificent creatures across the finish line are jockeys, many of whom have devoted their entire lives to the sport. Beyond training and talent, size is a factor in the ability to race as a jockey. The average height of a jockey is generally between 4 feet, 10 inches and 5 feet, 6 inches with a weight between 108 pounds and 118 pounds. At these proportions, they must maintain the physical strength to control the thoroughbreds that average 5 feet, 4 inches (or 16 hands) at the withers; weigh-in at 1,000 pounds; and achieve speeds up to 44 mph.
How long does a jockey's career last? William Shoemaker took a Derby win at 54 and was 59 when he retired. As for today's jockeys, who's to say—they're still pushing boundaries.
It's not known yet who will make history at 2022's Kentucky Derby, but citing data maintained by the Kentucky Derby, Stacker features 10 jockeys with the most Derby wins.