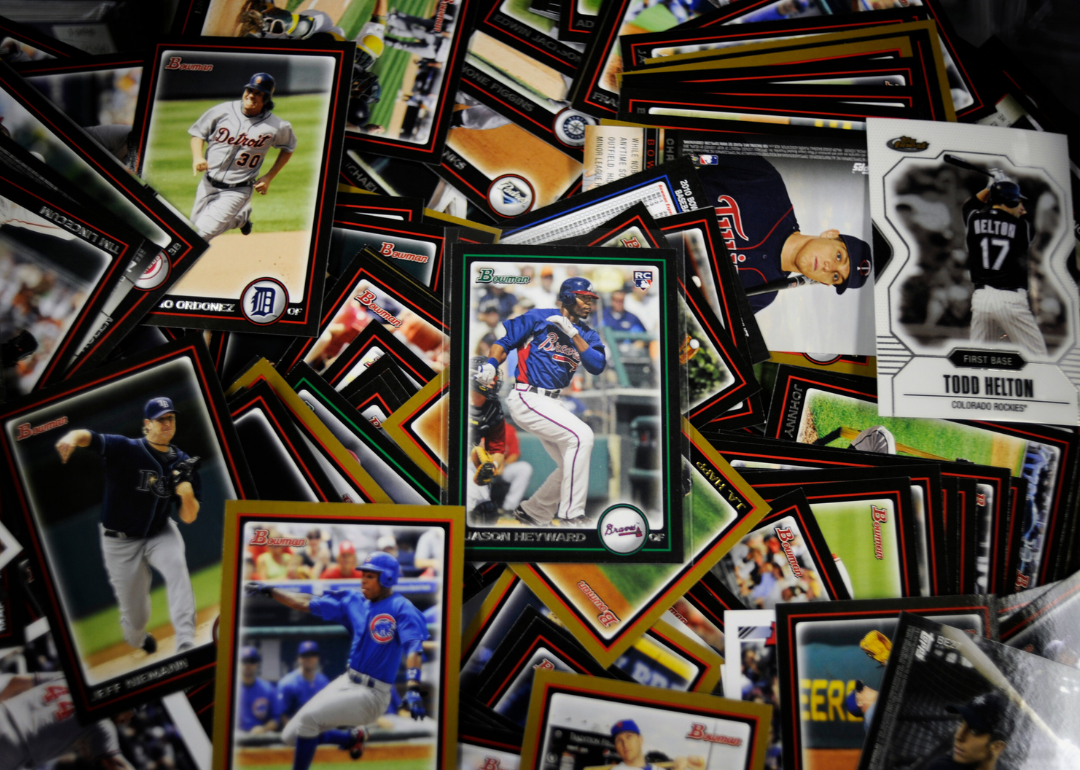 Stacker Studio
The past, present, and future of sports cards
Diego J. Robles/The Denver Post via Getty Images
The past, present, and future of sports cards
Most people view sports cards as one of two things: a hobby for little boys who worship sports heroes or a form of investment taken seriously by grown men. Neither is entirely accurate.
First, people of any gender can collect cards. Second, adult collectors get as much joy as potential profits when they purchase cards depicting their past and current favorite players.
There is also a misconception that sports card collecting is a dying hobby as kids gravitate to video games and social media, while adults pursue cryptocurrencies or even riskier athlete-endorsed non-fungible tokens (NFTs). While card collecting has had its ups and downs as a hobby and investment for generations, the popularity and value of cards—boosted by the pandemic—has skyrocketed in recent years.
Midwest Cards looked into the history of sports cards by researching news reports, historical summaries, and more to provide an overview of the past, present, and future of this booming industry. The trading card category grew by 142% in 2020, according to eBay. What's more, the value of the global sports cards market is expected to grow from nearly $14 billion in 2019 to $98 billion in 2027—an average annual growth rate of 23%—according to a 2021 report from Research and Markets.
This story originally appeared on Midwest Cards and was produced and distributed in partnership with Stacker Studio.