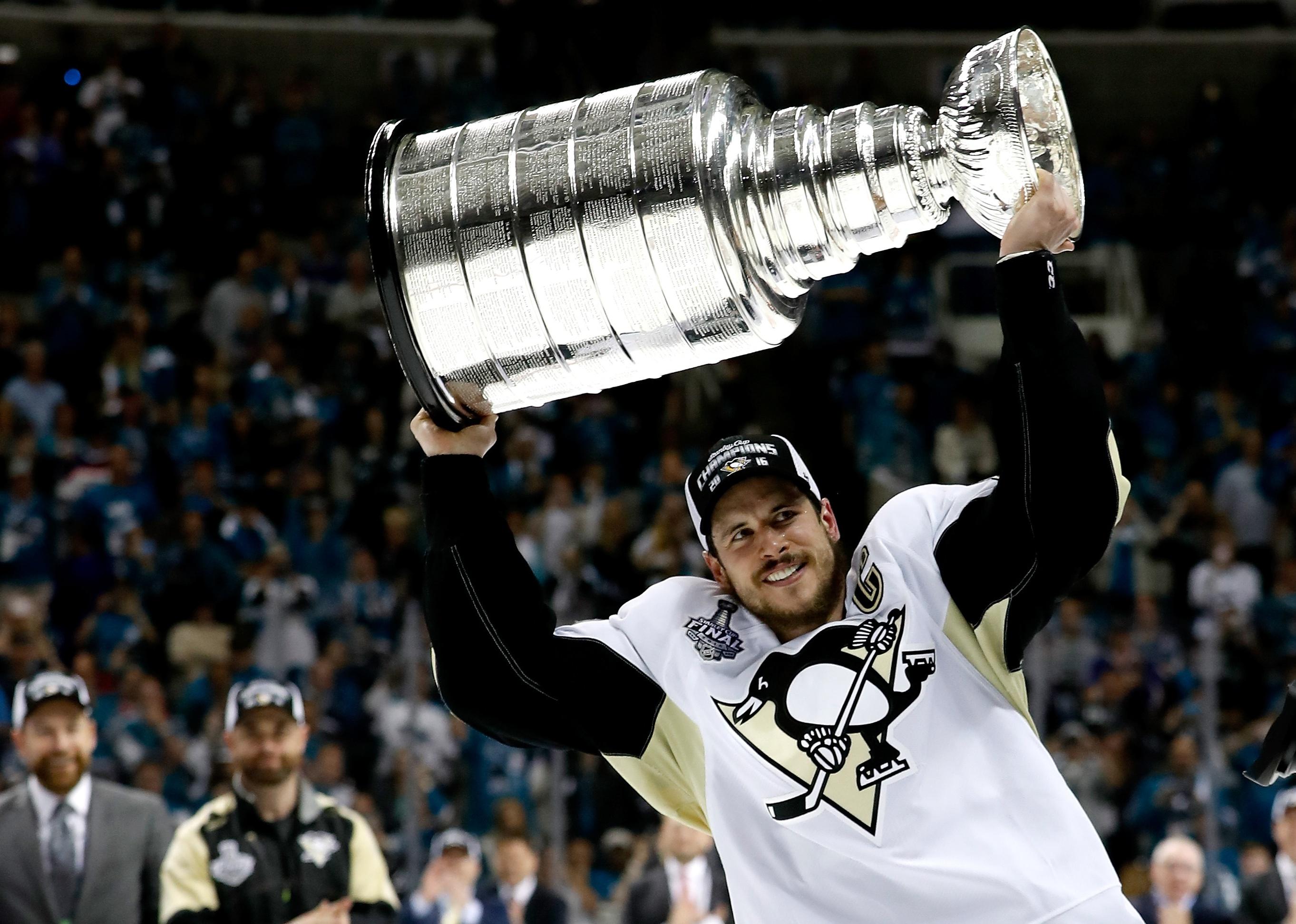 Stacker Studio
Players with the most Stanley Cup wins
Christian Petersen // Getty Images
Players with the most Stanley Cup wins
Lord Stanley's Cup is over 130 years old. During its storied years, the oldest trophy in North American professional sports took several physical forms from punch bowl to stovepipe-shaped. The current 35.25-inch trophy— often called "The Holy Grail"—weighs 34.5 pounds.
Before 1906, the trophy went to the top amateur team in Canada. The National Hockey Association took possession of the cup in 1910. The NHA competed at that time against the Pacific Coast Hockey Association. The National Hockey League, which came into existence in 1917, had its best team facing off with teams from variations of the western professional league for the Stanley Cup. Since 1926, the trophy has gone solely to the best professional team in the NHL.
Winning teams engrave the names of players and coaches into the trophy. Since 1993, each player on the winning team traditionally spends a day taking the trophy wherever they choose.
BestOdds, an online resource for sportsbook comparison, ranked the players who have won the most Stanley Cups using data from the NHL website. The data set also includes each player's position, teams, and the seasons of their first and last Stanley Cup victories.
The Montreal Canadiens dominate this list. Eight of the top nine players won Stanley Cups with the Canadiens. The franchise owns 23 Stanley Cups won throughout their history.
Seven players tie for the most Stanley Cups won by an active player. Sidney Crosby, Patrick Kane, and Evgeni Malkin are some of the notable current players tied for the lead, with three over their careers. No current players rank in the top 10 for the most Stanley Cups in NHL history.
This story originally appeared on BestOdds and was produced and distributed in partnership with Stacker Studio.