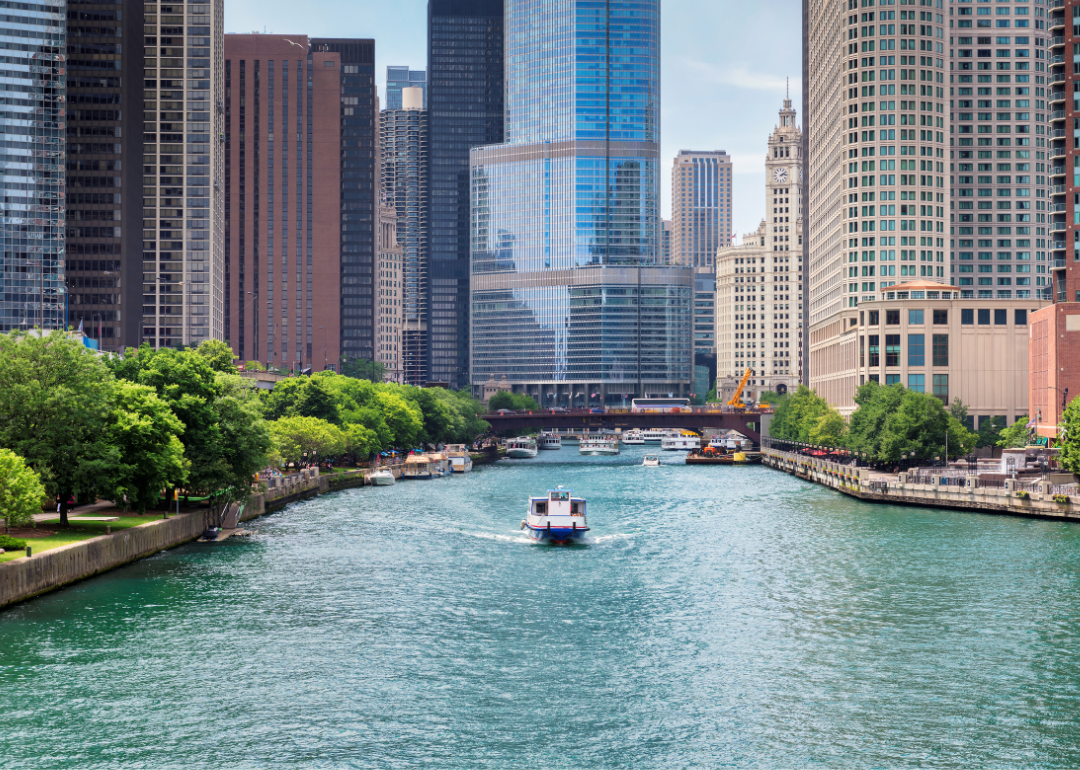 Stacker Studio
Cities with the most properties at risk of flooding
Cities with the most properties at risk of flooding
Flooding is a huge problem in America and is only getting worse as global warming increases the frequency and strength of tropical storms and hurricanes, and the warmer atmosphere holds more water, leading to more rainfall. Warmer temperatures also trigger winter snow to melt faster and earlier.
Flooding in the United States is likely to cause some $20 billion in damages this year and cost as much as $32 billion by 2051, according to research from First Street. Sundae took a look at the nation's top 10 cities with the most properties at risk of flooding, using 2020 data from the First Street Foundation's First National Flood Risk Assessment. Using First Street's flood risk model based on existing environmental and weather data, the cities are ranked by the percentage of at-risk properties out of total properties. Projected data also is included for properties at risk in 2050 and the projected 30-year change.
As the nation's urban areas grow, more impermeable pavement creates runoff and hinders the ground's ability to absorb water. Development encroaches on wetlands and forests that acted as natural flood prevention and barriers. Aging and poorly maintained infrastructure worsen urban flooding, and the building of levees and channels and the loss of shoreline vegetation alters the natural flow of rivers, fueling their potential to overflow their banks.
Continue reading to find out which U.S. cities are at the highest risk of flooding.
This story originally appeared on
and was produced and distributed in partnership with Stacker Studio.