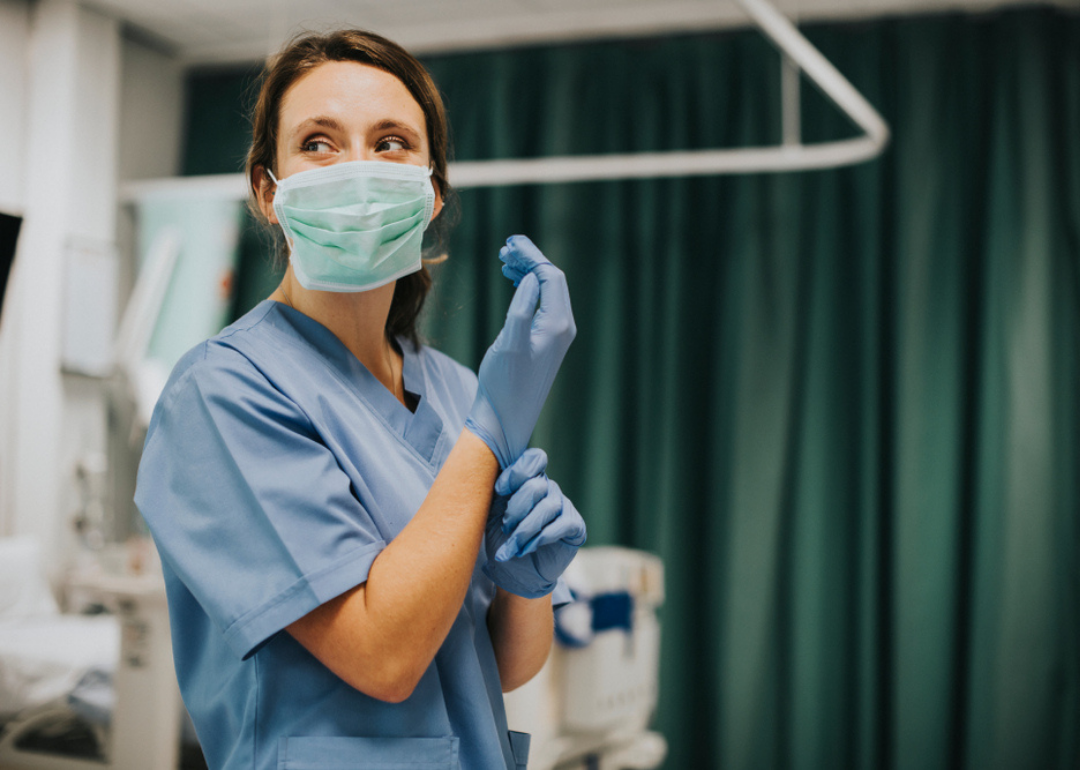 Stacker Studio
25 best TV shows about nursing
Rawpixel.com // Shutterstock
25 best TV shows about nursing
Central to any successful health care facility is the contingency of nurses providing patient management along with immediate, supplemental, and ongoing care. These workers serve as the center of a hospital or medical office's orbit, integral to daily operations and life-saving care.
In television, many shows highlight the efforts of these unsung heroes. Some even take the extra step to employ real-life nurses on set, lending authenticity and accuracy to scenes.
Nursing Education compiled and ranked a list of 25 top TV shows about nursing and hospitals, using March 17, 2021 data from IMDb. The shows are ranked by the IMDb user rating, and ties are broken by IMDb user votes.
The list is a diverse one featuring nurses both on the job and off. The portrayals include a nurse battling addiction, a nurse balancing work and single motherhood, midwives delivering babies, and several male nurses playing against long-held and antiquated stereotypes. Some of these shows present nurses as main characters, while in others they are background players. There are shows from the past and from the present and some are long gone, while others remain on the air. They fall into a variety of genres from crime-drama to comedy and are set in places spanning thousands of miles from Toronto to Los Angeles to Boston.
Keep reading to discover the 25 best television shows about nursing.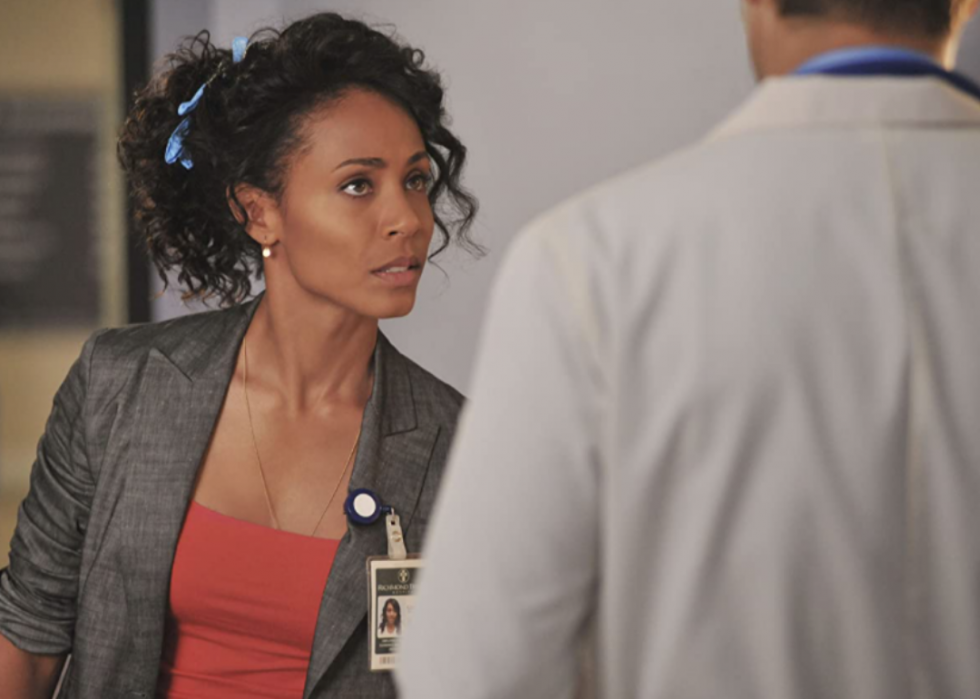 1 / 25
#25. Hawthorne
- IMDb user rating: 6.1
- Years on the air: 2009–2011
- Cast: Jada Pinkett Smith, Suleka Mathew, Hannah Hodson, Michael Vartan
Jada Pinkett Smith stars as Christina Hawthorne, a woman who oversees a group of nurses as the chief nursing officer at Richmond Trinity Hospital. She is also a widowed single mother trying to mourn the death of her husband and raise a teenage daughter. "Hawthorne" unlike many other medical dramas focuses on the nurses in a hospital, not the doctors.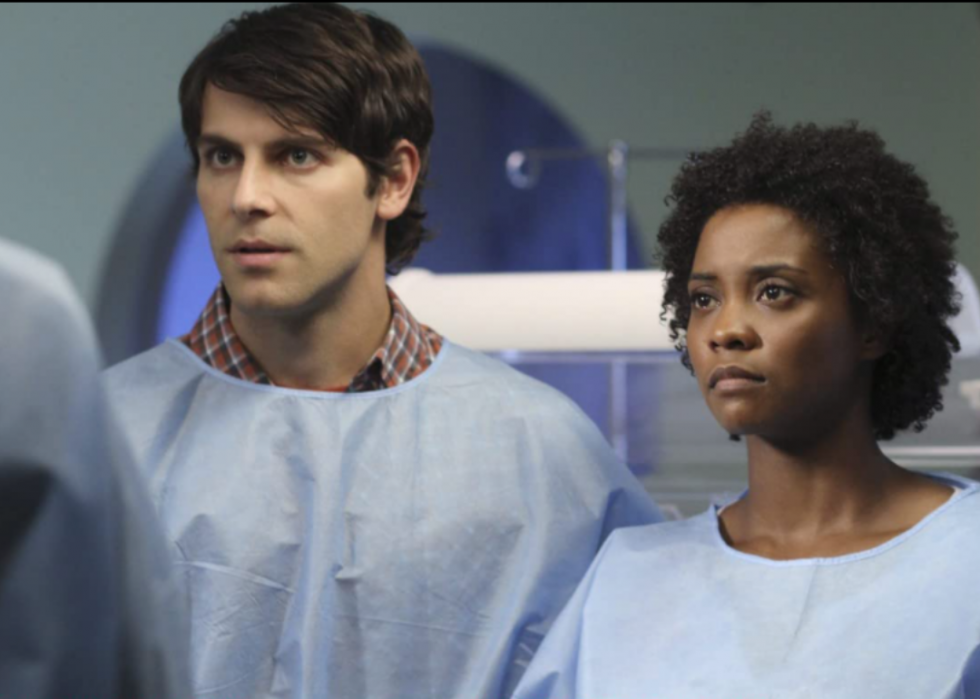 2 / 25
#24. Private Practice
- IMDb user rating: 6.7
- Years on the air: 2007–2013
- Cast: Kate Walsh, Paul Adelstein, KaDee Strickland, Taye Diggs
A spinoff of "Grey's Anatomy," this steamy drama focuses on the lives and loves of several doctors, Derek Shepherd's ex-wife Addison Montgomery, at a private practice in Southern California. Dell Parker, one of the few nurses featured in a significant role, originally worked as a receptionist at the practice, though he was also a registered nurse. The character did make significant strides in his time at Oceanside Wellness Group, such as training to be a midwife.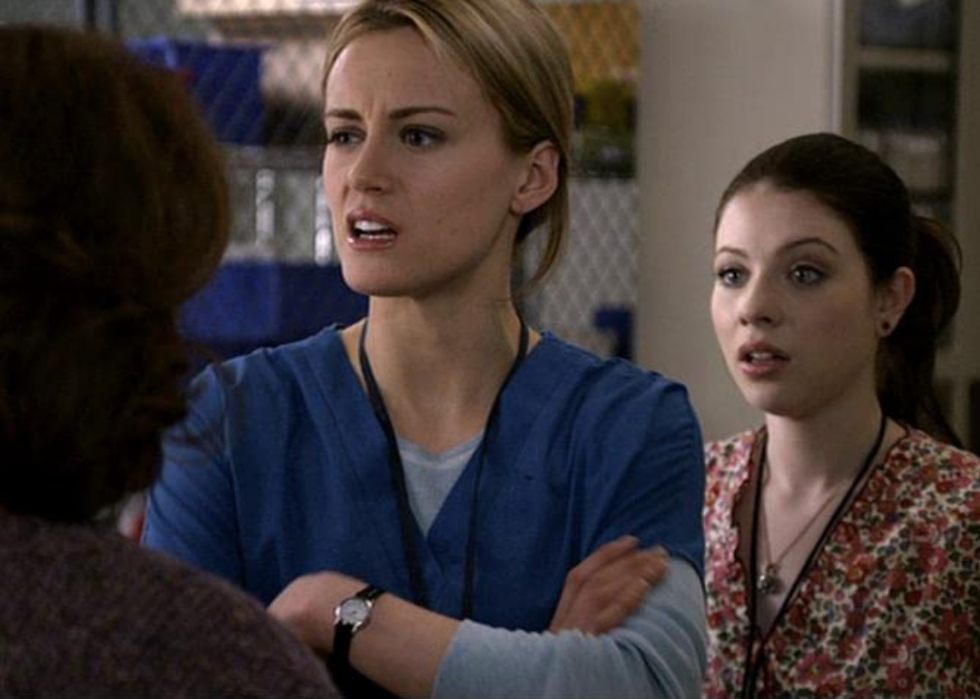 3 / 25
Universal Media Studios (UMS)
#23. Mercy
- IMDb user rating: 7.1
- Years on the air: 2009–2010
- Cast: Taylor Schilling, Michelle Trachtenberg, Jaime Lee Kirchner, James Tupper
Focused on a team of nurses in New Jersey's Mercy Hospital, led by Veronica Callahan, an Iraq War veteran with post-traumatic stress disorder, "Mercy" lasted for just one season. While it received less than stellar critical reviews, nurses in the series are portrayed as strong patient advocates.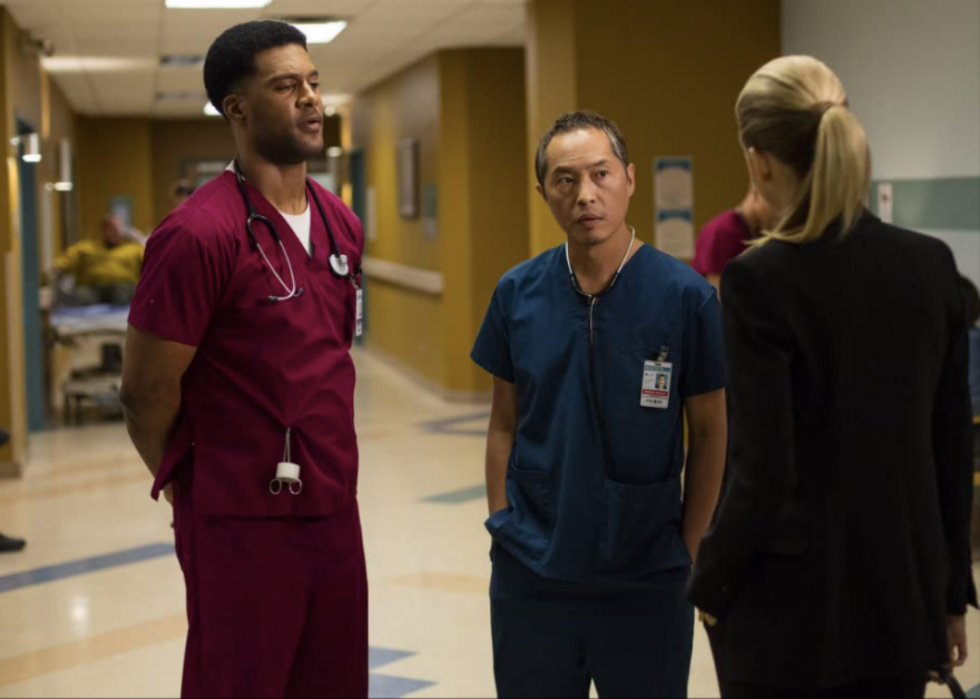 4 / 25
#22. The Night Shift
- IMDb user rating: 7.4
- Years on the air: 2014–2017
- Cast: Eoin Macken, Jill Flint, Brendan Fehr, Robert Bailey Jr.
A blend of civilian and army doctors worked the night shift at a San Antonio hospital in this NBC drama that ran for four seasons. One of the major characters on the show was a Black male nurse. Nurse Kenny Fournette was presented as both capable and intelligent throughout the series.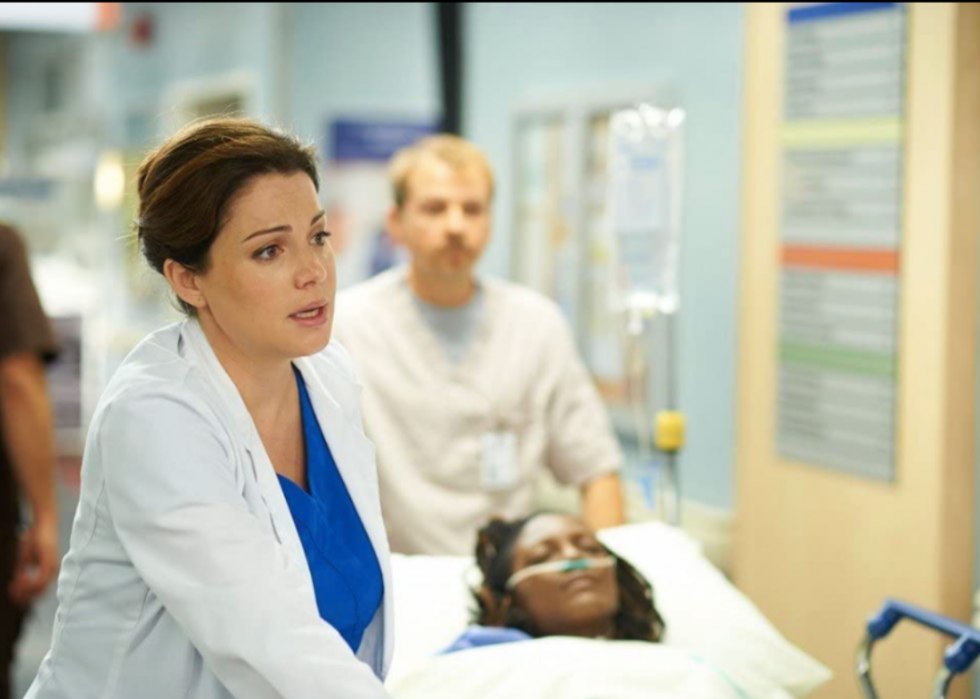 5 / 25
Bell Broadcast and New Media Fund
#21. Saving Hope
- IMDb user rating: 7.5
- Years on the air: 2012–2017
- Cast: Erica Durance, Michael Shanks, Benjamin Ayres, Julia Chan
This supernatural medical drama focuses on the staff at Hope Zion Hospital. Though "Saving Hope" was a very physician-centric show, male Nurse Jackson Wade did have a prominent role in the Canadian drama.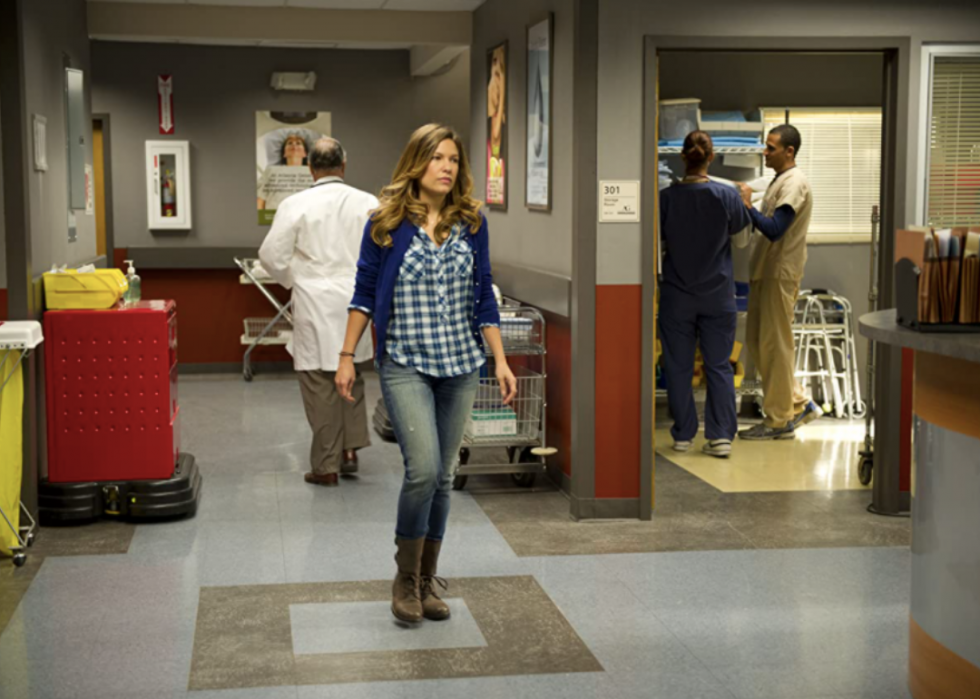 6 / 25
#20. The Glades
- IMDb user rating: 7.5
- Years on the air: 2010–2013
- Cast: Matt Passmore, Kiele Sanchez, Carlos Gómez, Jordan Wall
A&E produced this crime series focusing on the relationship between a police detective and an ER nurse. Nurse Callie Cargill balanced the demands of being a single mom and a nurse, while also going to school to become a doctor.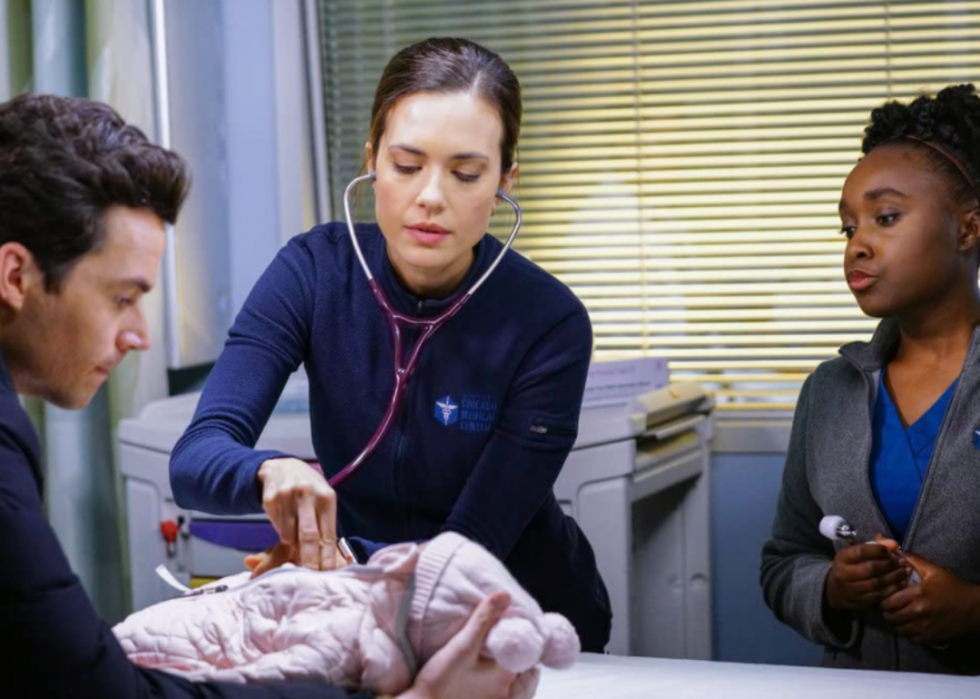 7 / 25
#19. Chicago Med
- IMDb user rating: 7.5
- Years on the air: 2015–present
- Cast: Nick Gehlfuss, Yaya DaCosta, Torrey DeVitto, Marlyne Barrett
The third installment in Dick Wolf's "Chicago" trilogy, "Chicago Med" has been hailed as one of the most accurate medical dramas on television. The show relies on published medical cases and is helmed by producer and medical adviser, Andrew Dennis. There are several major nurse characters on the show as well, proving how important nurses are in the health care field both on and off screen.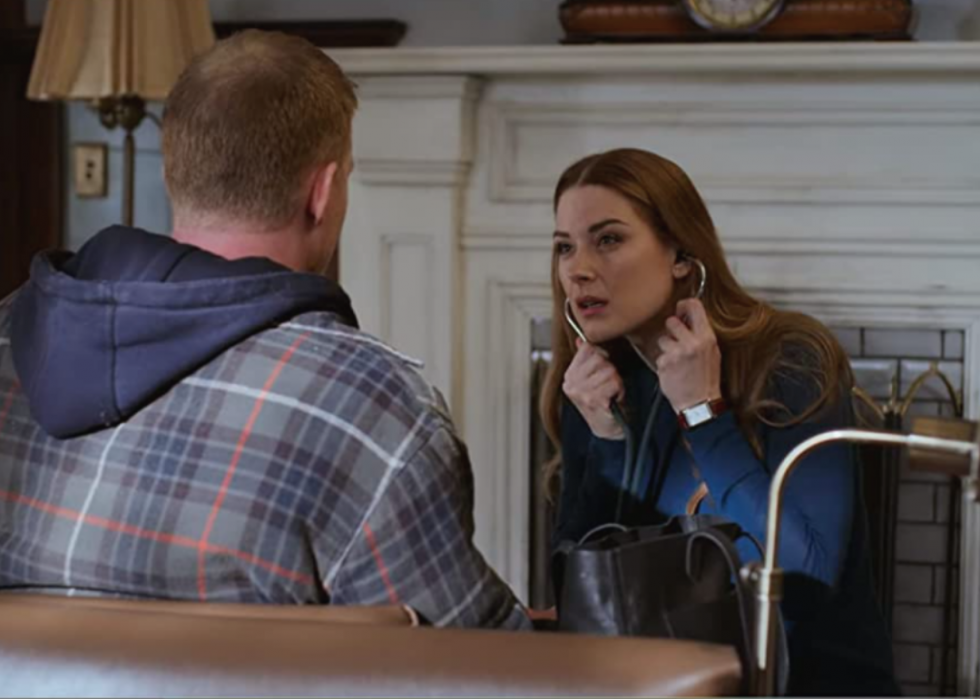 8 / 25
#18. Virgin River
- IMDb user rating: 7.5
- Years on the air: 2019–present
- Cast: Alexandra Breckenridge, Martin Henderson, Colin Lawrence, Lauren Hammersley
The Netflix series follows nurse practitioner (NP) Melinda Monroe as she relocates from L.A. to a small Northern California town. Melinda is portrayed as a highly skilled NP and nurse-midwife who treats everyone from a pregnant woman to a gunshot patient.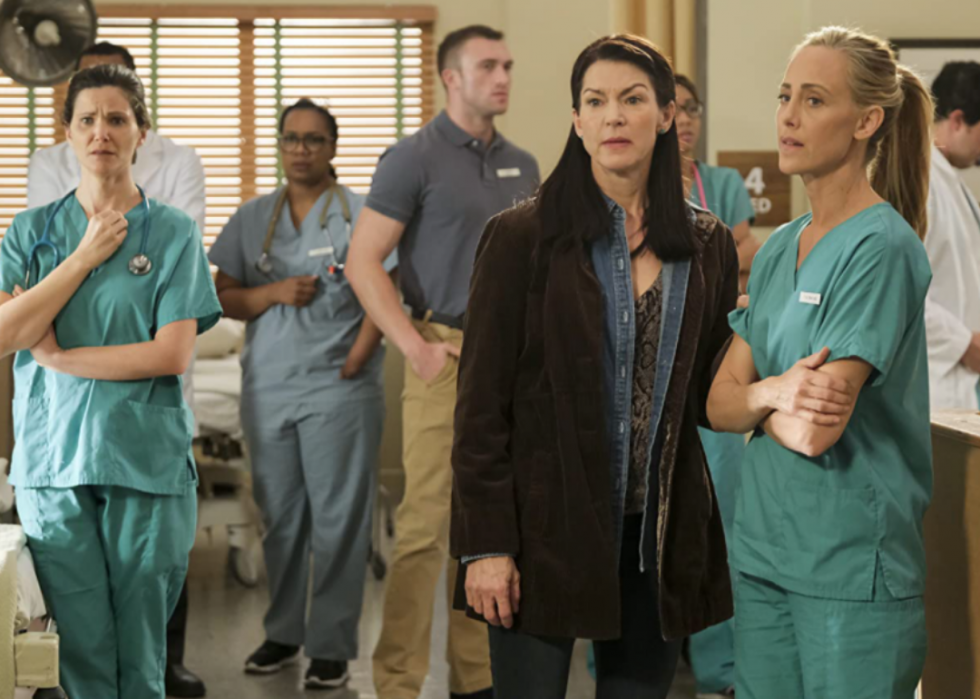 9 / 25
#17. Grey's Anatomy
- IMDb user rating: 7.6
- Years on the air: 2005–present
- Cast: Ellen Pompeo, Chandra Wilson, James Pickens Jr., Justin Chambers
"Grey's Anatomy" is the longest-running medical drama on television. Though it revolves around lead character Meredith Grey, the drama focuses on a group of interns who eventually become full-fledged ER doctors. While the show centers on doctors, one nurse, Bokhee, is actually a real-life nurse with her own fanbase who has scrubbed in for many significant surgeries since the show's beginning.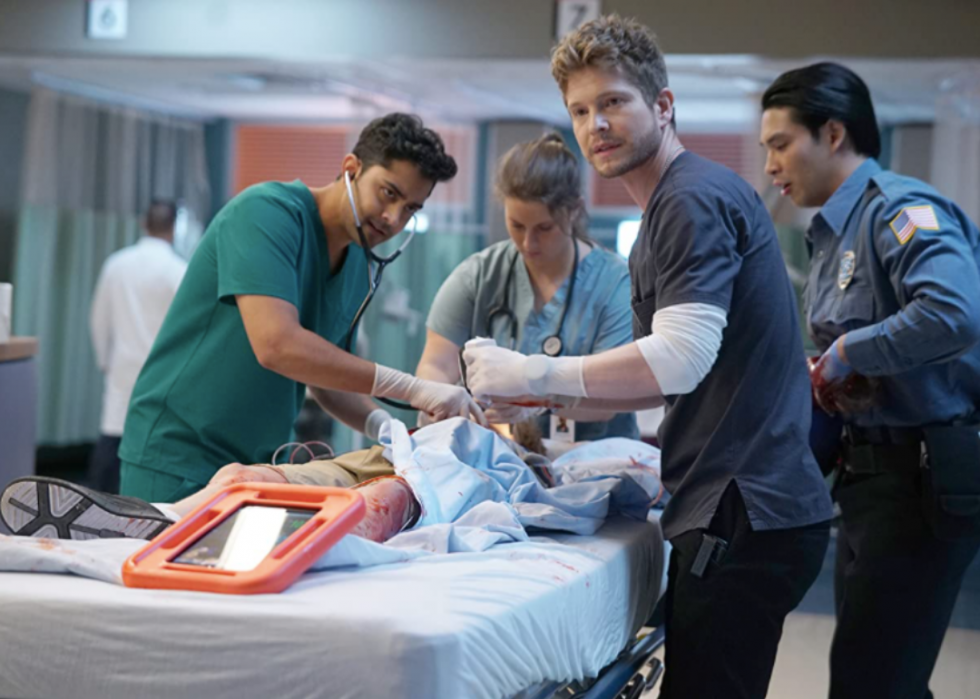 10 / 25
#16. The Resident
- IMDb user rating: 7.7
- Years on the air: 2018–present
- Cast: Matt Czuchry, Emily VanCamp, Manish Dayal, Shaunette Renée Wilson
"The Resident" is a modern medical drama about the lives of several doctors and nurses at Chastain Memorial Hospital. This show only has one major nurse character, Nicolette Nevin, though she is a powerful character who displays intellect and skill, and one who often teaches physicians a lesson or two.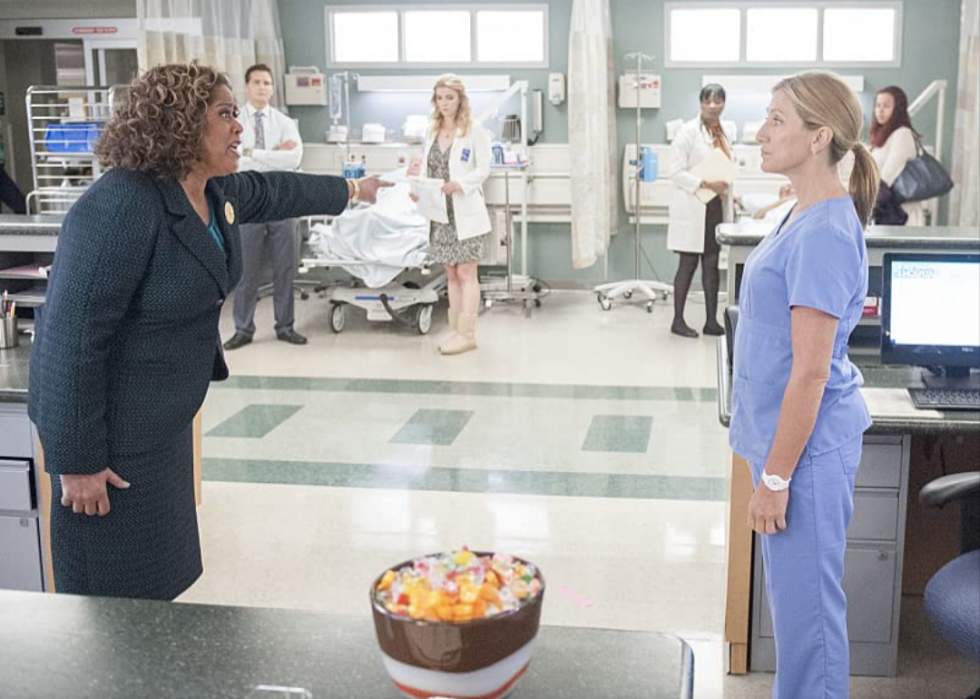 11 / 25
#15. Nurse Jackie
- IMDb user rating: 7.7
- Years on the air: 2009–2015
- Cast: Edie Falco, Merritt Wever, Paul Schulze, Dominic Fumusa
One of the few medical dramas with a nurse as its main character, the series focuses on Nurse Jackie Peyton played by Edie Falco. While the character is problematic and battles drug addiction and other personal issues, Peyton stands up for her patients and will do anything to protect and provide for them.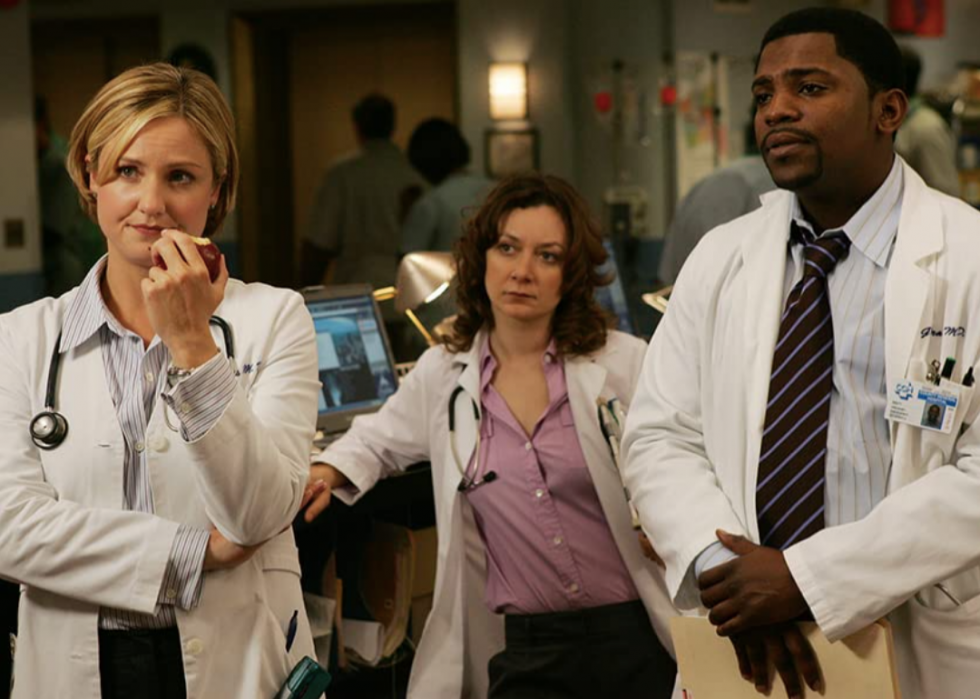 12 / 25
#14. ER
- IMDb user rating: 7.7
- Years on the air: 1994–2009
- Cast: Anthony Edwards, George Clooney, Julianna Margulies, Eriq La Salle
Before "Grey's Anatomy," "ER" was television's longest-running medical drama. Featuring the goings-on in a busy Chicago emergency room, the series was a career-maker from many of its famous residents. While nurses often play second-fiddle to doctors on medical series, this was not the case for the nurses on "ER" including Carol Hathaway, Samantha Taggart, and Abby Lockhart, all of whom had visible and important roles in the drama.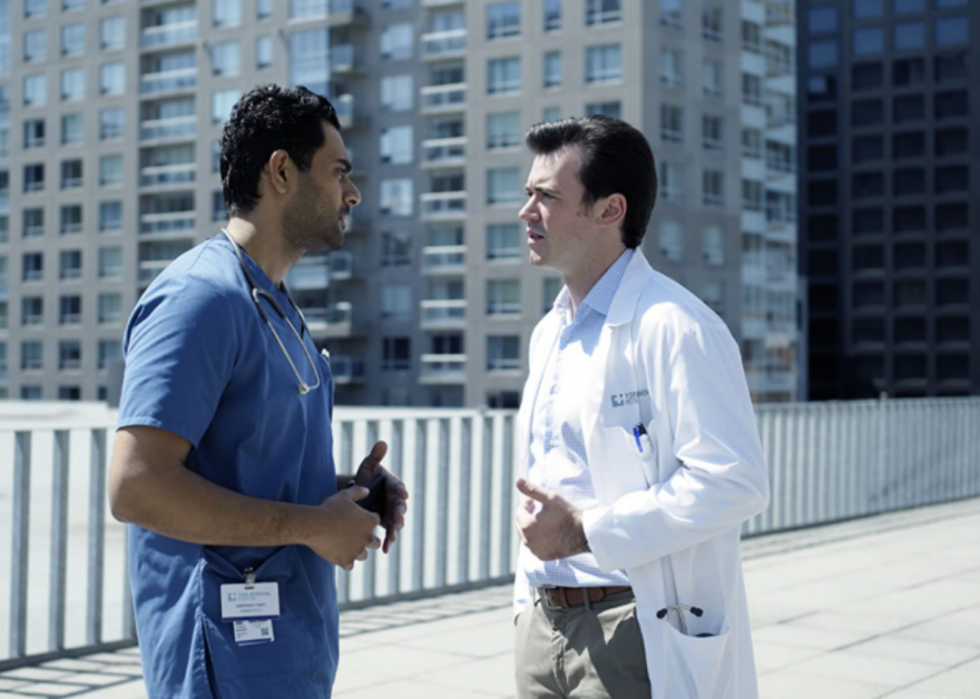 13 / 25
#13. Transplant
- IMDb user rating: 7.9
- Years on the air: 2020–present
- Cast: Hamza Haq, Laurence Leboeuf, John Hannah, Ayisha Issa
This Canadian medical drama features a Syrian doctor fleeing the country and trying to start a new life in Canada where he also attempts to return to his medical career. Claire Malone is the head ER nurse, though she seems to be one of the only nurses present in the drama, she is no pushover.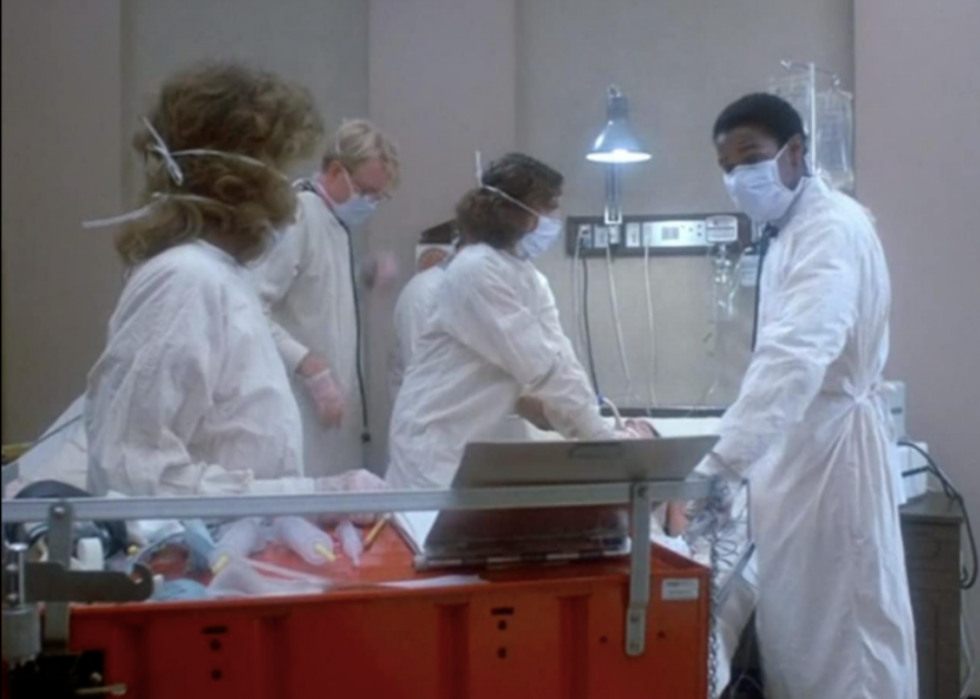 14 / 25
#12. St. Elsewhere
- IMDb user rating: 7.9
- Years on the air: 1982–1988
- Cast: Ed Begley Jr., Howie Mandel, David Morse, Christina Pickles
"St. Elsewhere" was a ground-breaking medical drama series about doctors in a fictional teaching hospital in Boston. The show won 13 Emmy Awards in its six-season run. Nurse Helen Rosenthal, played by Christina Pickles, balances a hectic personal life and deals with patient advocacy, staff shortages, and the frenetic pace of a city ER.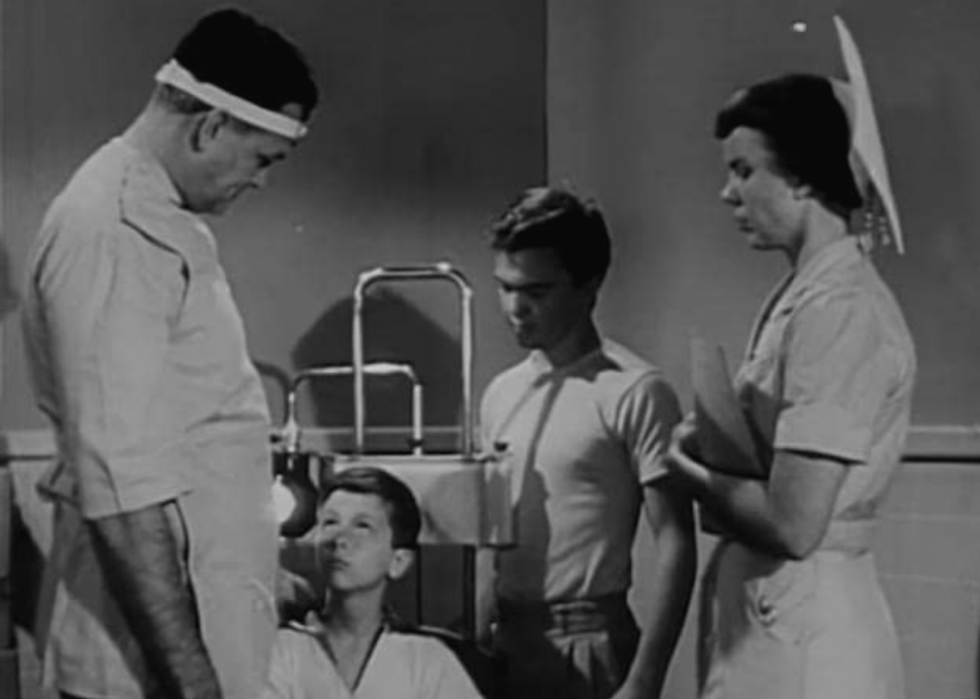 15 / 25
#11. Medic
- IMDb user rating: 8.1
- Years on the air: 1954–1956
- Cast: Richard Boone, Mary Stewart, Robert Stevenson, Robert Bray
This early medical drama took place in L.A. and follows Dr. Konrad Styner. Many of the show's scenes were filmed in hospitals and the show prided itself on its accuracy. While the series was a pioneer in the medical drama genre and the first to feature film footage of real childbirth, it did not feature nurses in prominent roles.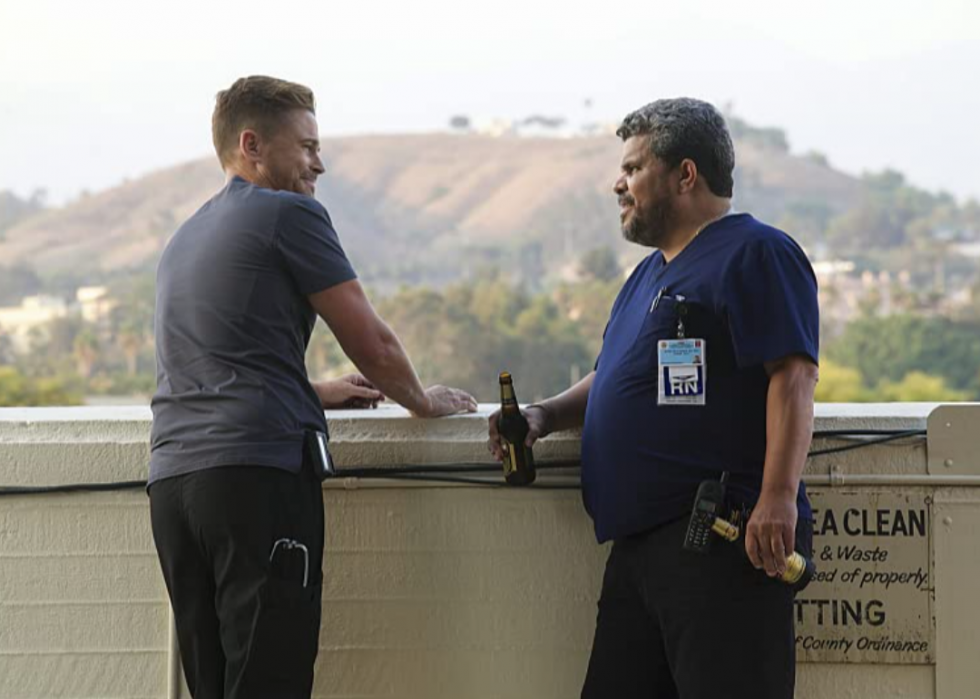 16 / 25
Michael Seitzman's Pictures
#10. Code Black
- IMDb user rating: 8.1
- Years on the air: 2015–2018
- Cast: Marcia Gay Harden, Harry Ford, Benjamin Hollingsworth, Luis Guzmán
Based on a documentary by the same name, this CBS drama focuses on a situation that occurs in ERs when the number of resources simply cannot accommodate the number of patients. While the show receives credit for presenting a main character who is a male nurse, Nurse Jesse Sallander is often used for comedic relief.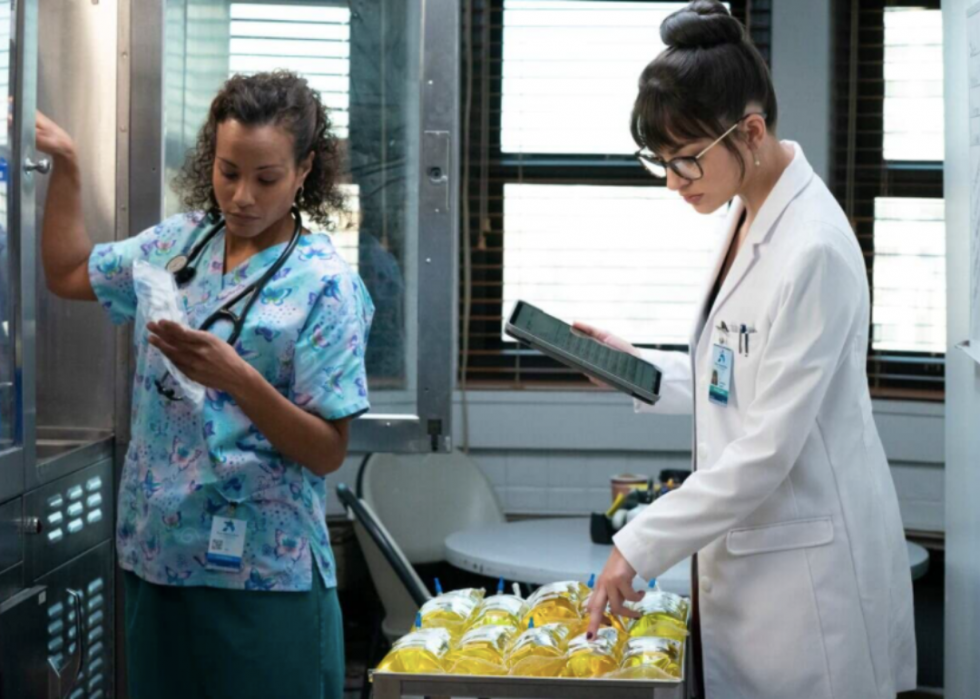 17 / 25
#9. New Amsterdam
- IMDb user rating: 8.1
- Years on the air: 2018–present
- Cast: Ryan Eggold, Freema Agyeman, Jocko Sims, Janet Montgomery
New medical director, Dr. Max Goodwin promises to bring about change at America's oldest public hospital. The show, based on Bellevue Hospital in New York City, features mostly doctors—although male Nurse Casey Acosta (Alejandro Hernandez) does make the rounds.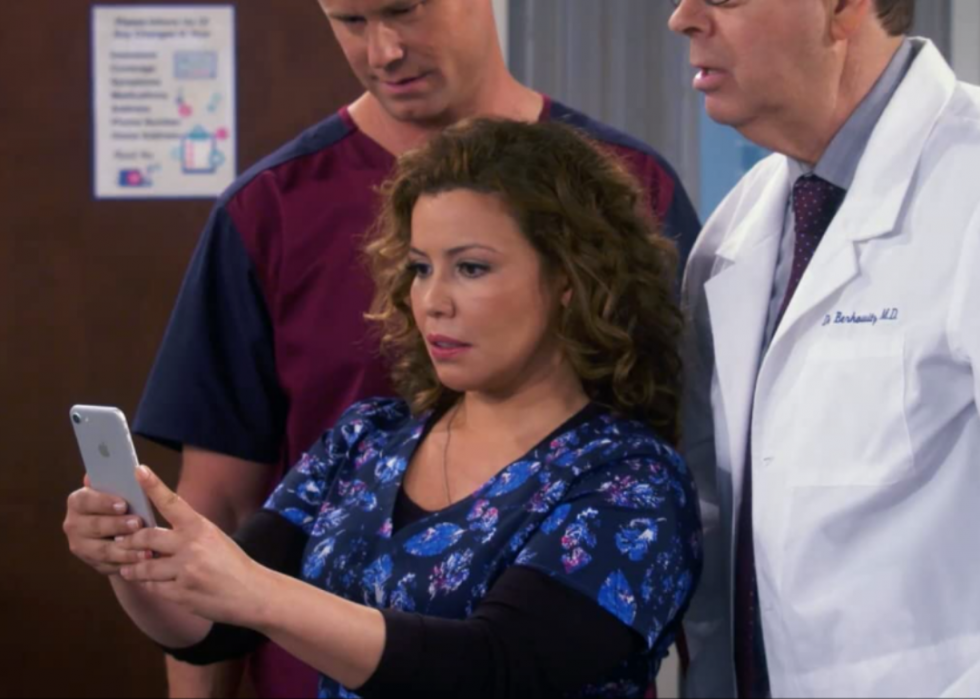 18 / 25
#8. One Day at a Time
- IMDb user rating: 8.2
- Years on the air: 2017–2020
- Cast: Justina Machado, Todd Grinnell, Isabella Gomez, Marcel Ruiz
A remake of Norman Lear's classic 1975 sitcom, this is not a medical drama but rather a show that focuses on a Latina single-mother, Penelope Alvarez, who works as a nurse. The character also suffers from PTSD and depression due in part to her time serving as a medic in Afghanistan. Alvarez, played by Justina Machado, is strong, educated, and hardworking.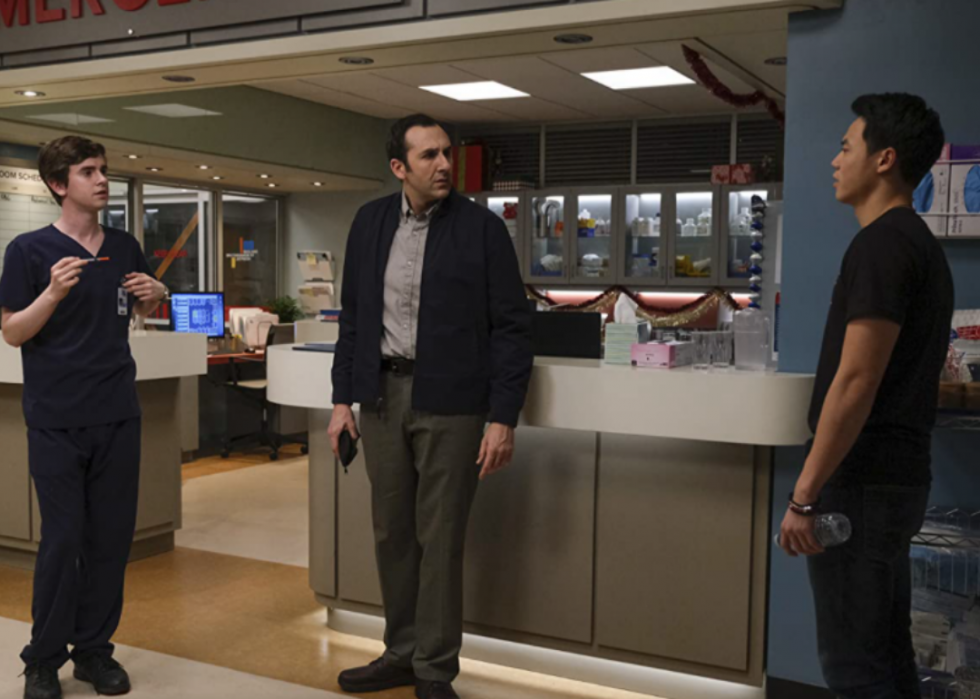 19 / 25
#7. The Good Doctor
- IMDb user rating: 8.2
- Years on the air: 2017–present
- Cast: Freddie Highmore, Antonia Thomas, Hill Harper, Richard Schiff
ABC's medical drama, "The Good Doctor" revolves around a young savant with autism who is also a surgeon at San Jose hospital St. Bonaventure. The series employs real-life nurses on set, which adds a layer of authenticity and accuracy to the surgical scenes.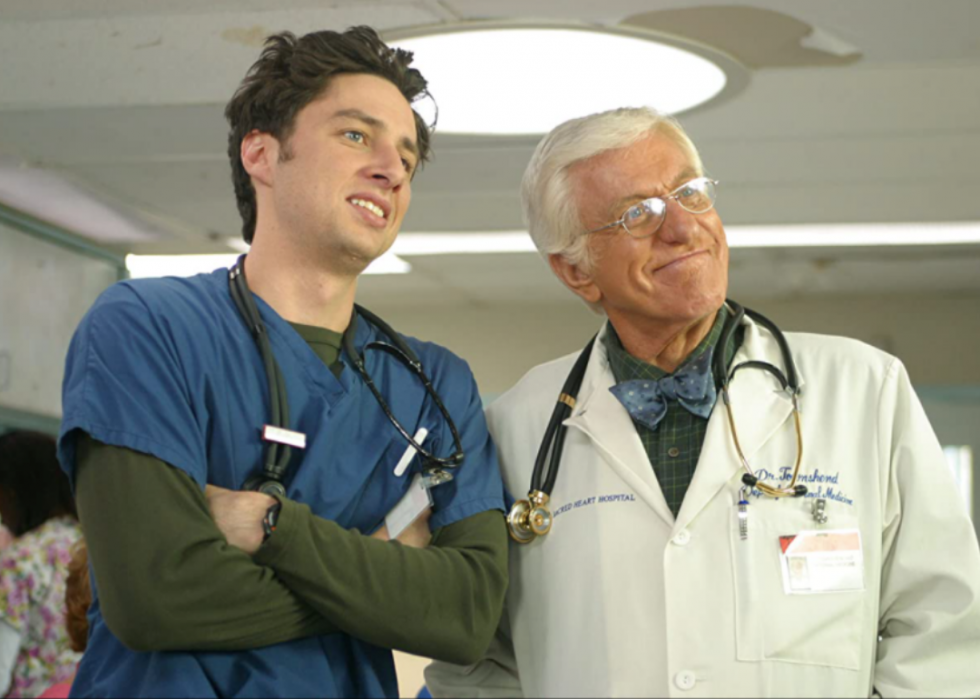 20 / 25
#6. Scrubs
- IMDb user rating: 8.3
- Years on the air: 2001–2010
- Cast: Zach Braff, Donald Faison, Sarah Chalke, John C. McGinley
The comedy series "Scrubs" focuses on the lives of three physicians at Sacred Heart Hospital, a fictional hospital in California. While most of the characters are doctors, one major character is nurse Carla Espinosa, a strong and competent Latin woman who displays stellar nursing skills. The series also addressed several issues relevant to nurses including the informal lessons many nurses teach to residents, the tension that exists between nurses and doctors, and the bigotry that exists toward male nurses.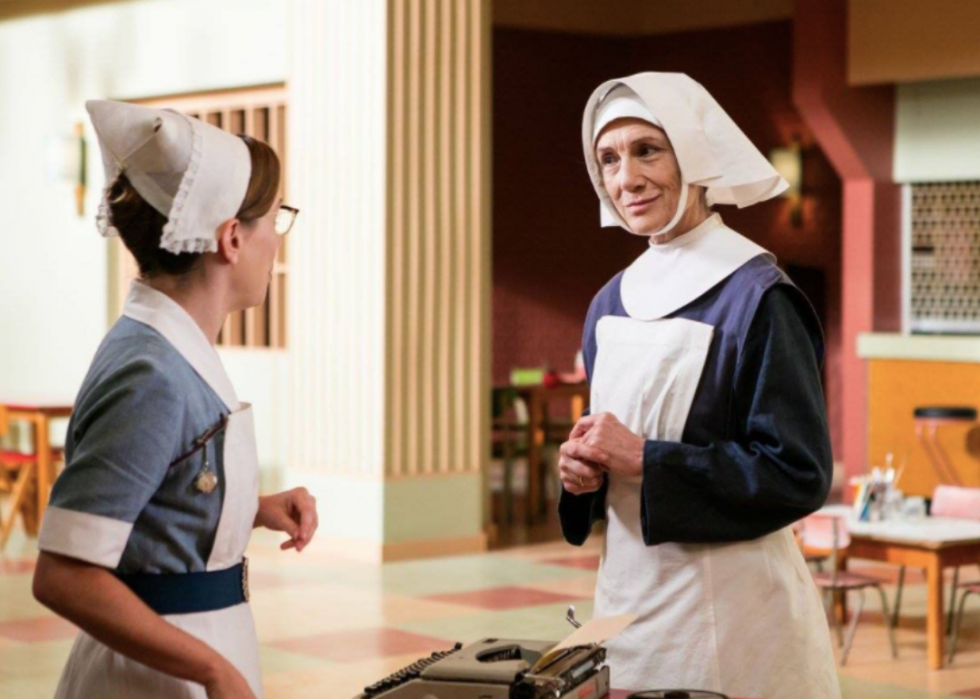 21 / 25
#5. Call the Midwife
- IMDb user rating: 8.4
- Years on the air: 2012–present
- Cast: Vanessa Redgrave, Laura Main, Jenny Agutter, Judy Parfitt
This long-running British drama follows the lives of midwives living in London during the '50s and '60s. Based on Jennifer Worth's memoir "The Midwife," the series focuses on nurse-midwives and medically trained nuns delivering expert medical care.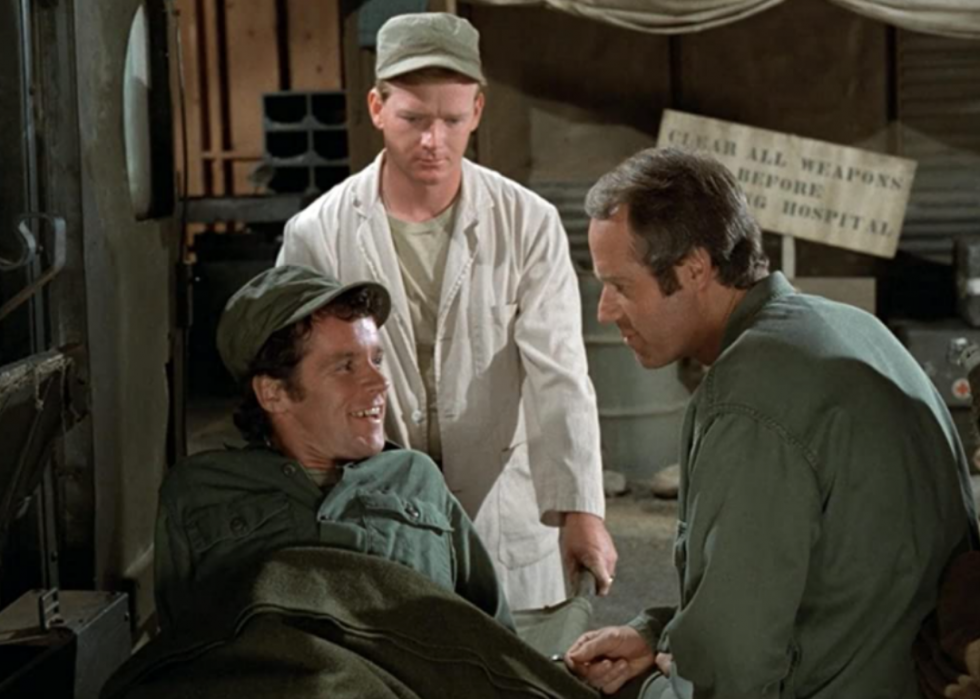 22 / 25
20th Century Fox Television
#4. M*A*S*H
- IMDb user rating: 8.4
- Years on the air: 1972–1983
- Cast: Alan Alda, Wayne Rogers, Loretta Swit, Jamie Farr
This long-running series, loosely based on a film by the same name by Robert Altman, focuses on the lives of a team of doctors and nurses at a U.S. Mobile Army Surgical Hospital (MASH) during the Korean War. Head nurse, Major Margaret Houlihan, was just as strong, capable, intelligent, and determined as the doctors surrounding her. Loretta Swit won two Emmys for her portrayal of Major Houlihan.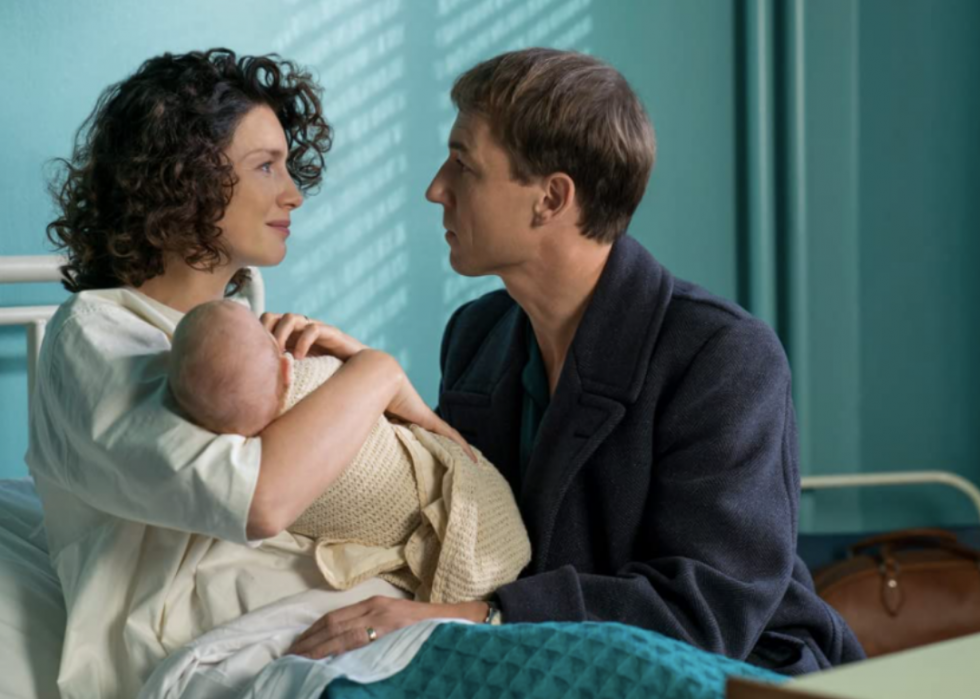 23 / 25
#3. Outlander
- IMDb user rating: 8.4
- Years on the air: 2014–present
- Cast: Caitriona Balfe, Sam Heughan, Duncan Lacroix, Sophie Skelton
This epic tale finds a combat nurse from the 1940s mysteriously transported back in time to the 1700s. The show also features a fascinating look at medicine and medical history.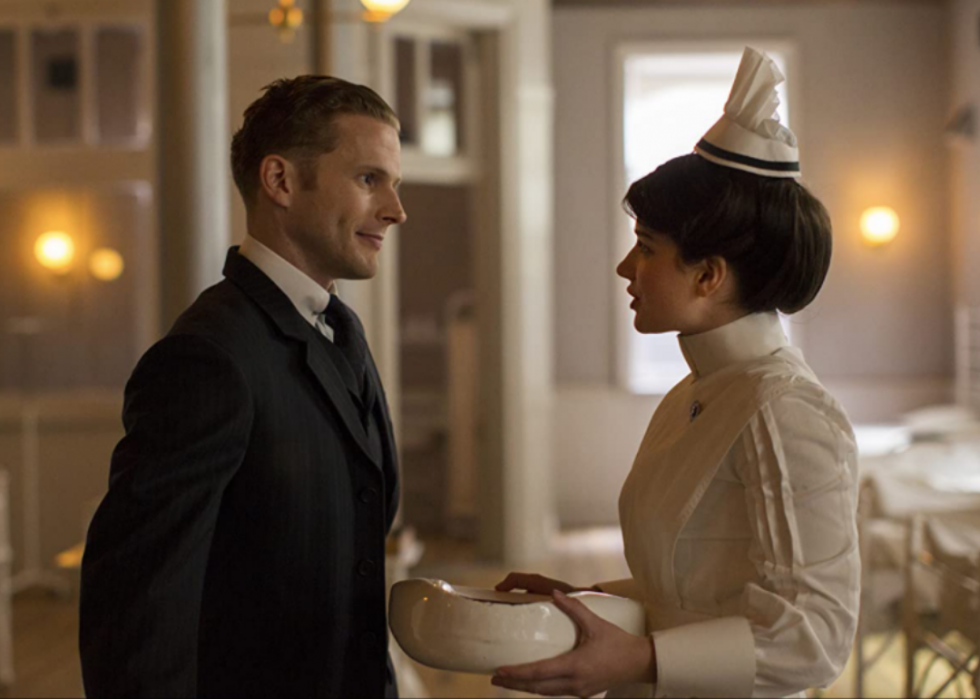 24 / 25
#2. The Knick
- IMDb user rating: 8.5
- Years on the air: 2014–2015
- Cast: André Holland, Clive Owen, Jeremy Bobb, Juliet Rylance
This Cinemax drama chronicles the lives of the medical staff at New York's Knickerbocker Hospital (the Knick) during the early 1900s. The series brought Dr. Stanley Burns on board as a technical adviser and expert on both medical history and vintage photography. "The Knick" also featured several nurses as characters.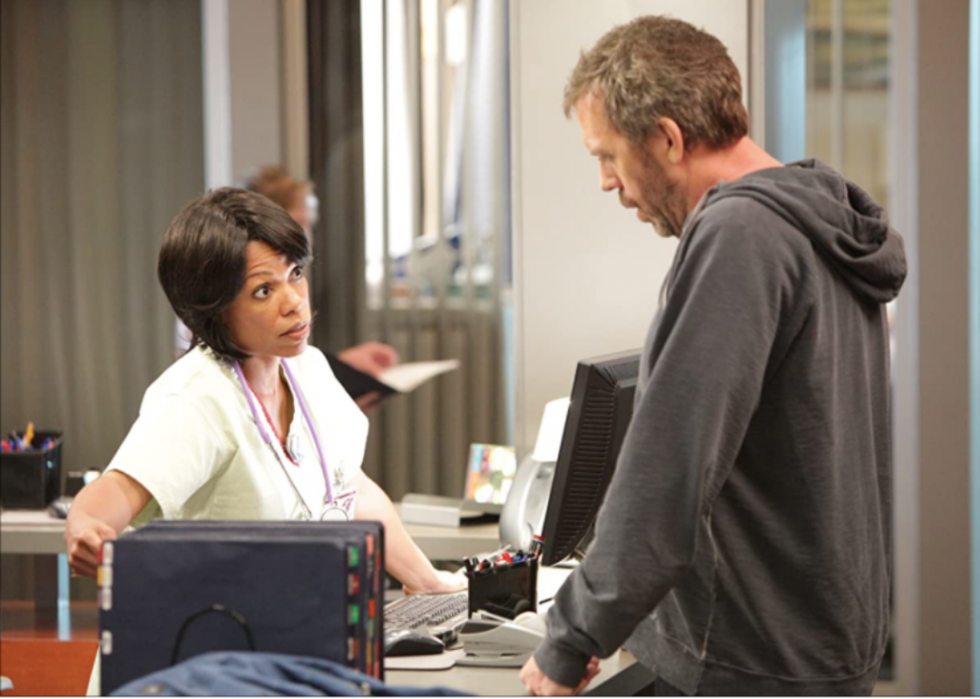 25 / 25
#1. House
- IMDb user rating: 8.7
- Years on the air: 2004–2012
- Cast: Hugh Laurie, Omar Epps, Robert Sean Leonard, Jesse Spencer
"House" is a Fox medical drama that follows an antisocial doctor and his team as they solve the most puzzling medical mysteries. While the show was very popular and remained on the air for eight seasons, it featured few nurses in prominent roles.
This story originally appeared on and was produced and distributed in partnership with Stacker Studio.