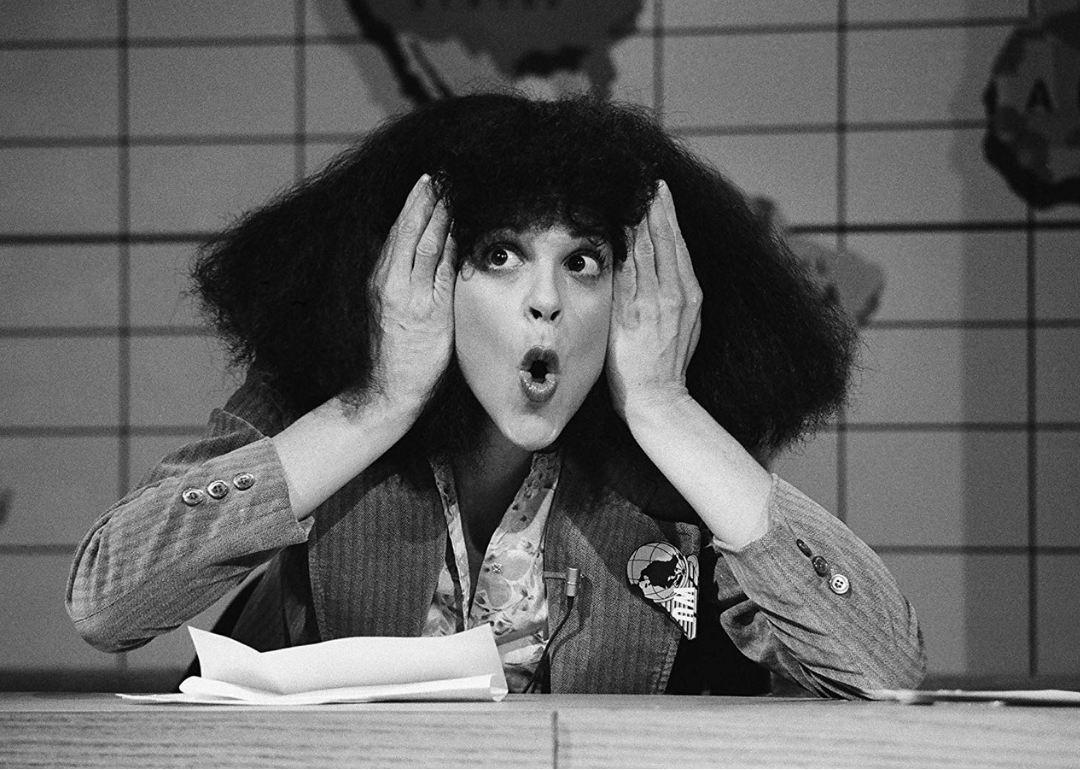 100 best 'SNL' episodes
"Saturday Night Live" is the benchmark of sketch TV. The show, which has been on the air for more than four decades, pairs a celebrity host with a rotating cast of comedians performing live and taped sketches, and also features a musical performance. It has become an inescapable part of the cultural conversation. "SNL" has brought humor to countless elections, has poked fun at pop culture trends, has been subject to major controversies, and has created some of the most indelible TV moments of all time.
"SNL" has also kept up with the times. After a brief hiatus due to COVID-19, the show resumed with a "quarantine version" in mid-April 2020. These broadcasts function as live shows via Zoom with cast members calling in and running skits remotely. That first episode back was hosted by Tom Hanks and featured musical guest Chris Martin of Coldplay.
Viewers have the show to thank for classic movies like "The Blues Brothers," "Coneheads," and "Wayne's World," all of which were based on "SNL" sketches. Some of the most well-known comedians of the past 40-plus years (Bill Murray, Tracy Morgan, Amy Poehler, Tina Fey, Eddie Murphy, Will Ferrell, Jimmy Fallon, and Dan Aykroyd, to name a few) jump-started their careers as writers and actors on "SNL." It's also been known to make or break political careers. Never one to shy away from poking fun at politicians on both sides of the aisle, "SNL" boasts a long history of impressions that shaped how Americans perceive candidates and elected officials. Gerald Ford's allies even concede that Chevy Chase's famous impersonation of the president may have influenced his narrow loss in the 1976 election.
With all this history, curating a list of the best "Saturday Night Live" episodes is a nearly impossible task; in truth, it comes down to a matter of taste. Stacker has compiled the top 100 episodes as rated by IMDb users. Only episodes with 50 or more votes were counted, and in the case of ties, the episode with the most votes was ranked higher. The end result is an eclectic collection of episodes from every era of the show's history and a reminder of why "SNL" remains an essential viewing after all this time.
You may also like: Best comedy films of all time, according to critics