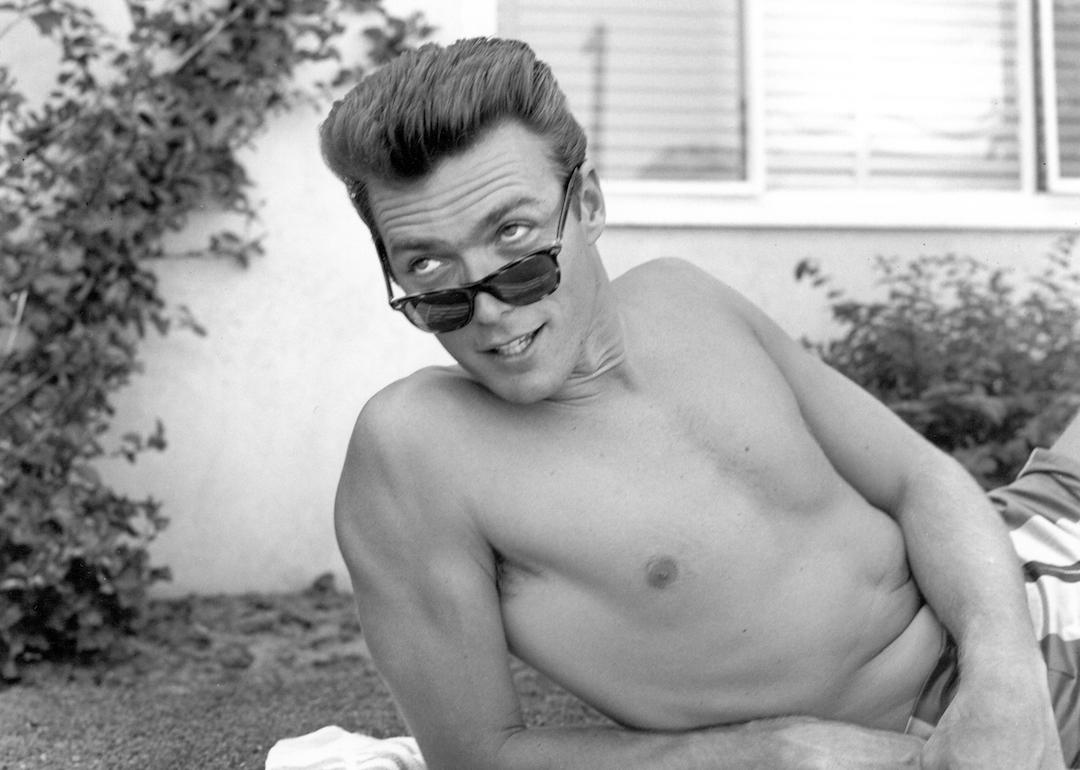 Clint Eastwood: The life story you may not know
Earl Leaf/Michael Ochs Archives // Getty Images
Clint Eastwood: The life story you may not know
Most well-known for his film roles of cowboys and cops, audiences first met the tall, taciturn, handsome Clint Eastwood on the small screen, when he played cowboy Rowdy Yates on the hit television Western series "Rawhide."
From there, he was the inscrutable "Man without a Name" squinting under the sun in Sergio Leone's Western movies and the scowling San Francisco detective in "Dirty Harry" movies who posed the famous challenge: "Go ahead, make my day."
With the haunting "Play Misty for Me," Eastwood first demonstrated his talent for directing is just as abundant as acting. Two of his four Oscars are awards for Best Director—for "Unforgiven" and "Million Dollar Baby"—and the other two Oscars are Best Picture awards won by the same movies. As a director, he is known for sticking to the budget and often finishing ahead of schedule. Actors say they like working with Eastwood for his reserved and supportive style. "He respects the actor," Morgan Freeman has said. He's also known for filming minimal takes—one take, or two "if you were lucky," actor Tim Robbins said of the director.
With decades of work behind him and no sign of slowing down—the nonagenarian is still acting—Stacker took a look at the accomplishments and events of Eastwood's life and compiled a list of 25 facts that you may not know. To put together the list, Stacker consulted newspaper and magazine articles, biographies, film archives, film recordings and reviews, and fan websites.
You may also like: 100 best Western films of all time, according to critics