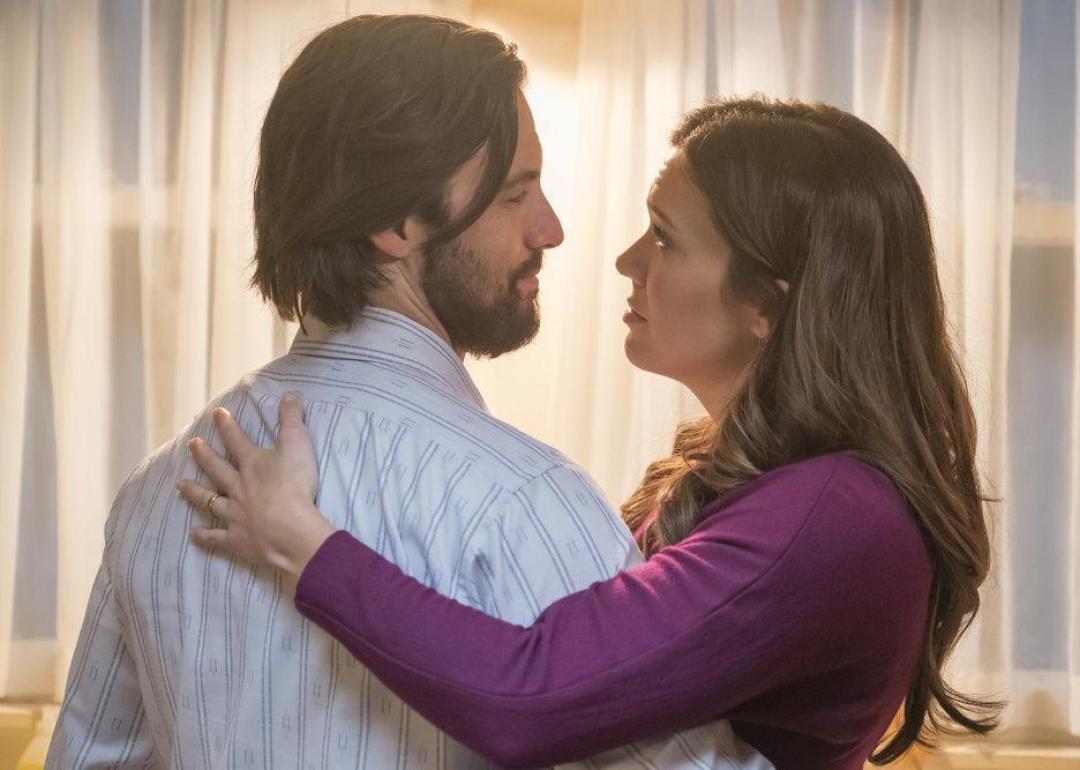 Ranking every This Is Us episode
Ranking every This is Us episode
With just two seasons under its belt, "This Is Us" has already captivated hearts all over the country. The drama tells the interwoven stories of Rebecca and Jack, their three kids, and a complex thing called life. NBC quickly renewed the series for an additional two seasons in 2017, and now, after more than a few tears, season three is slated for release this September.
By weaving through time, fans get to experience the heartache and happiness of each and every character during pivotal moments of their lives, and it all starts with one incredibly significant birthday. "This Is Us" flashes back and forth between beautiful moments that remind viewers of one thing: family.
Stacker put together a comprehensive ranking of every "This Is Us" episode by looking at IMDb data based on user votings and ratings. Unlike the all too common heart-wrenching and unexpected endings to each episode, there are no surprises in the following list. Grab a couple of tissues—which may be needed—and get ready to relive snippets of every episode to-date.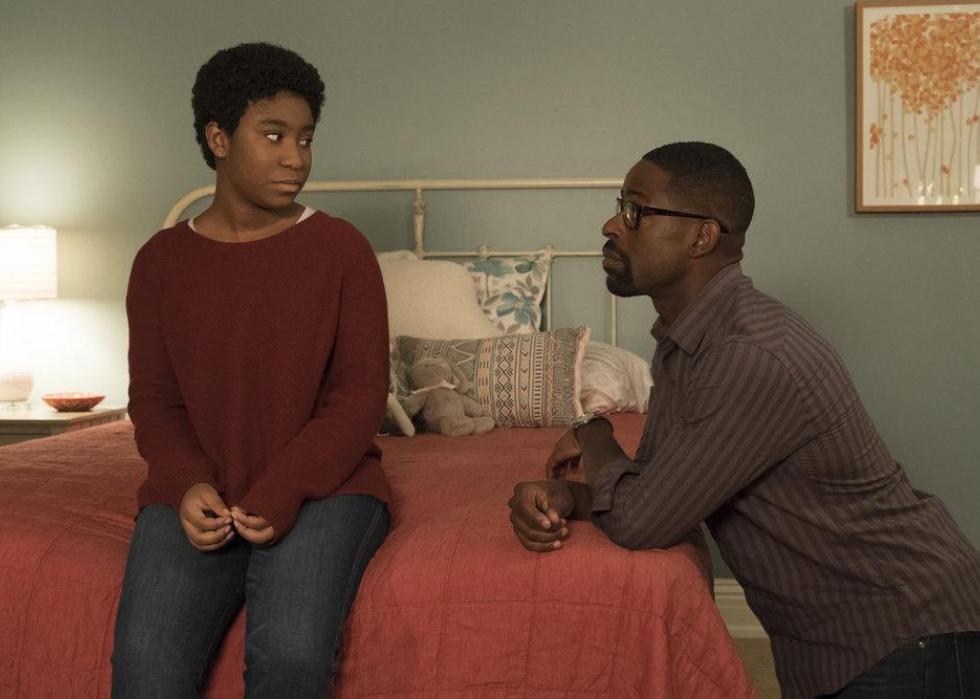 1 / 36
#36. This Big, Amazing, Beautiful Life
IMDb rating: 7.1
Season 2, Episode 17
Air date: March 6, 2018
This episode strays from the usual narrative surrounding the Big Three to delve into the life of Déja. Fans finally get more than a glimpse into her heartbreaking story, and learn about her complex relationships with her mother Shauna, Social Services, and Randall.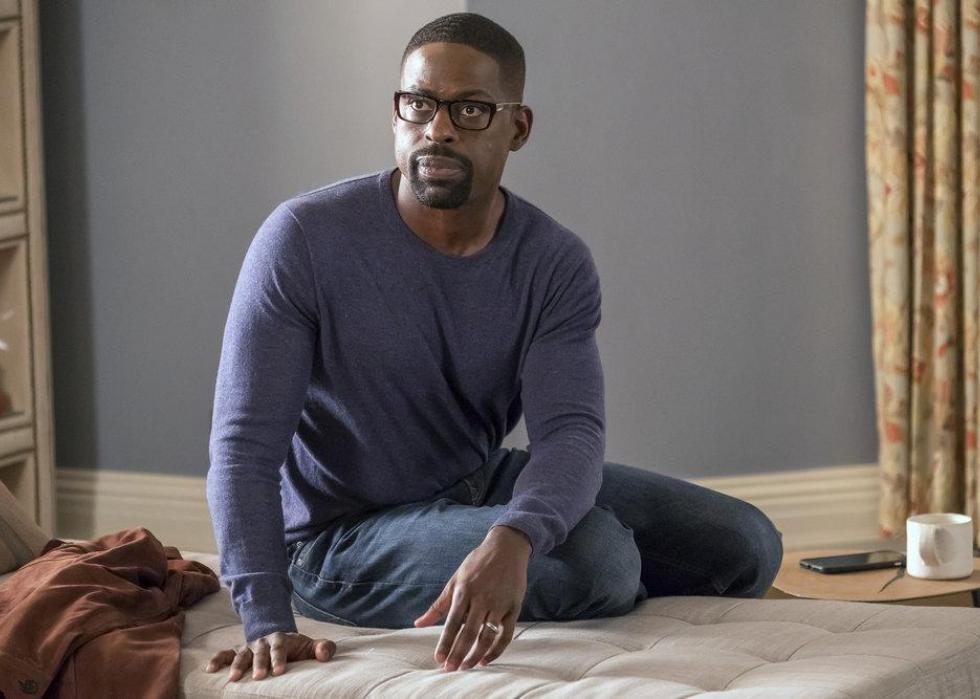 2 / 36
#35. Vegas, Baby
IMDb rating: 7.7
Season 2, Episode 16
Air date: Feb. 27, 2018
Whether it's an old wedding or a new one, the Pearson family is celebrating happiness and love. This episode focuses on Kate's upcoming wedding and Rebecca's anniversary, but it wouldn't be the touching drama fans can't watch enough without some tension woven in. Toby and Kate's respective bachelor and bachelorette parties take place in Las Vegas, and viewers experienced flashbacks to Jack and Rebecca's anniversaries over the years—reaffirming that they are #couplegoals.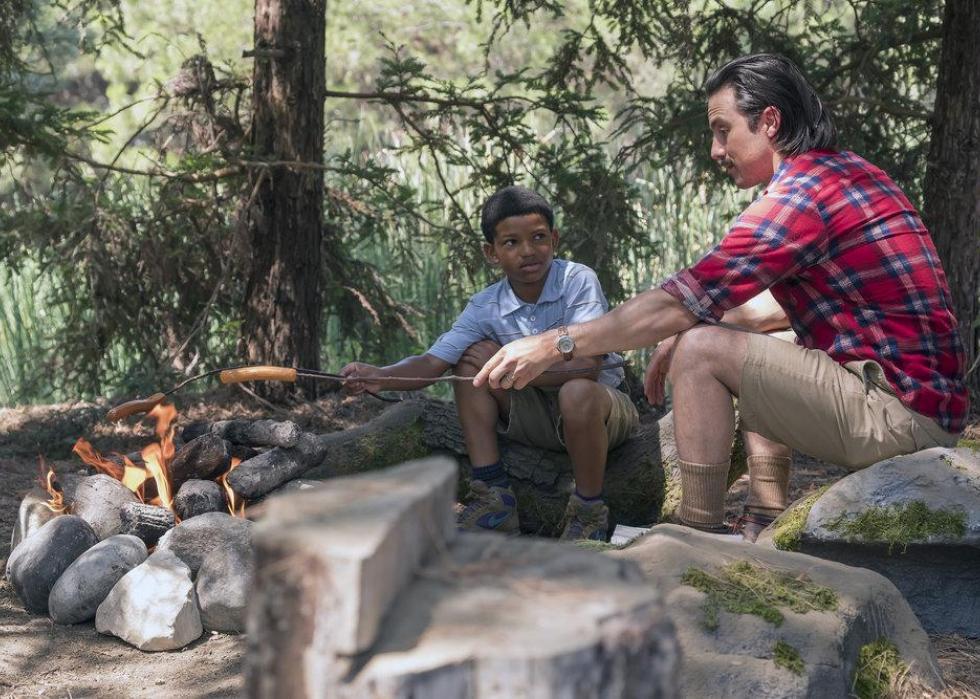 3 / 36
#34. Brothers
IMDb rating: 8.1
Season 2, Episode 5
Air date: Oct. 24, 2017
Fans of the show know that the title of this episode is incredibly misleading, and can only be slightly explained by the iconic cliffhanger that "This Is Us" has so consistently—and at times frustratingly—embraced. Yes, Kevin and Randall go on a camping trip, but that is not everything this mind-blowing episode has in store.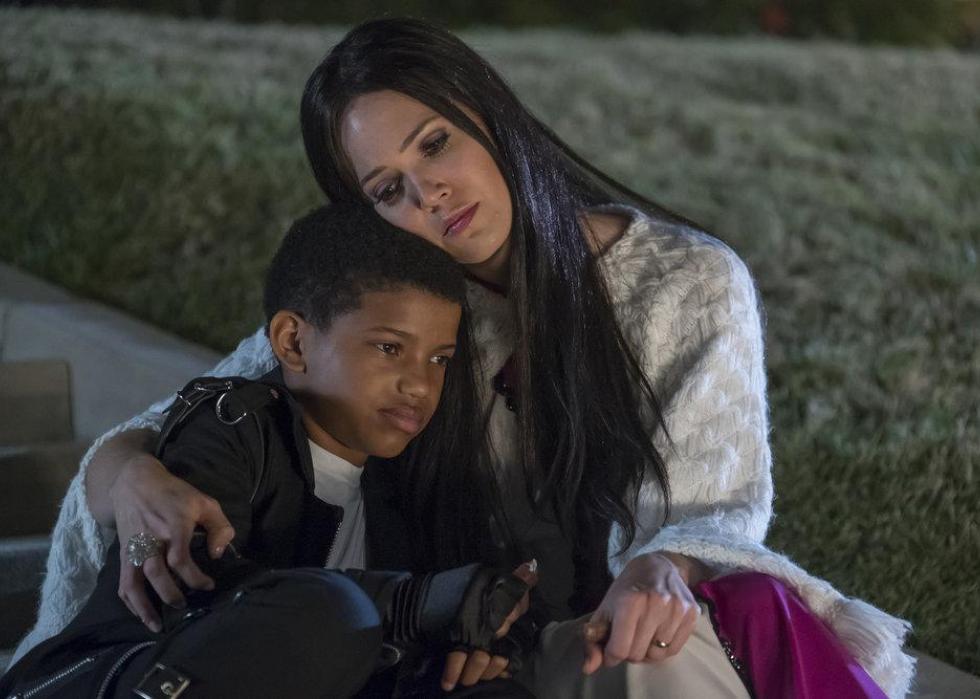 4 / 36
#33. The 20's
IMDb rating: 8.2
Season 2, Episode 6
Air date: Oct. 31, 2017
Amid the drama, pregnancies, and drug issues, there's nothing like a good old Halloween story to provide a break from the intensity of family tension. This episode primarily flashes back Halloween between 1990 and 2008, taking a break from the drama surrounding Déja's situation and Kate's pregnancy. For the first time, fans get to meet the Big Three in their 20s. And even though this episode may not be as eventful as others, there's still plenty to keep fans' attention.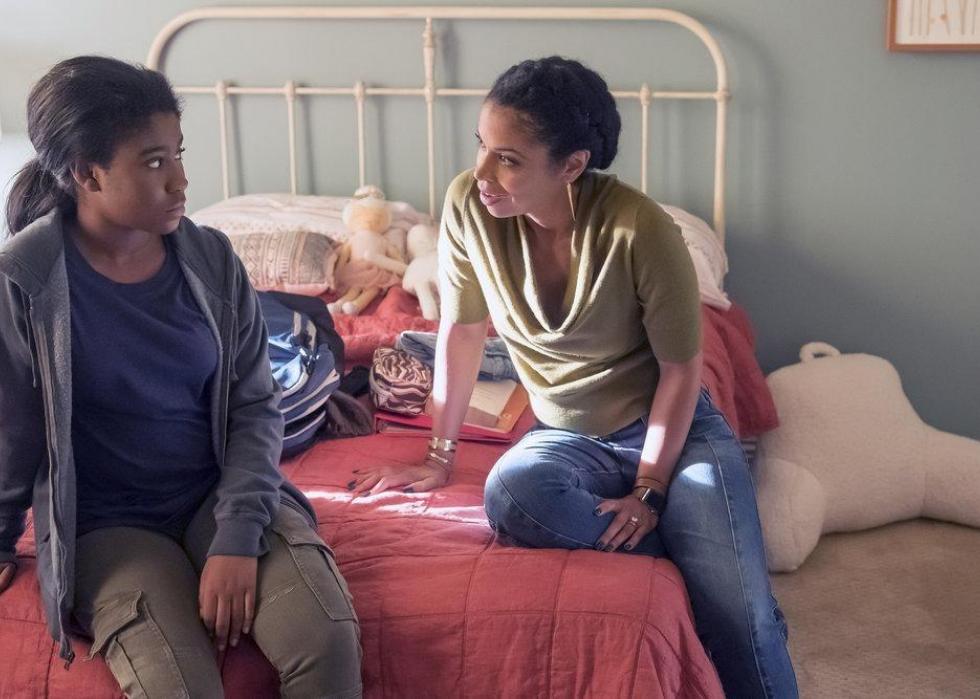 5 / 36
#32. Still There
IMDb rating: 8.3
Season 2, Episode 4
Air date: Oct. 17, 2017
Kate takes one step forward in her career and Randall takes one big step backward in his relationship with Déja. Meanwhile, fans flash back to meet Rebecca's mother, who offers some unwanted help when the little Big Three come down with the chicken pox.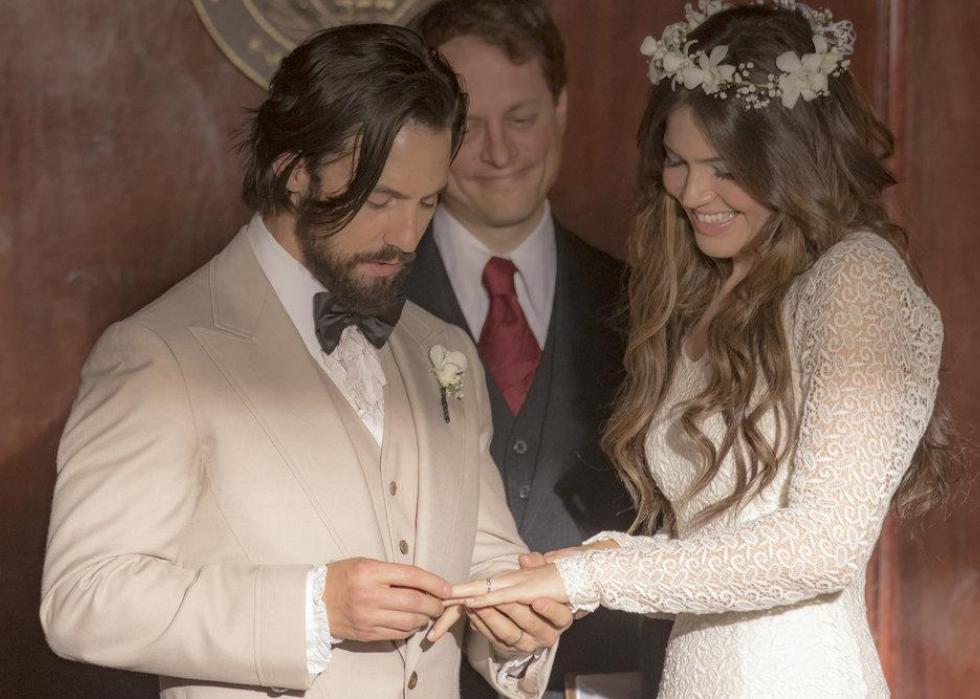 6 / 36
#31. I Call Marriage
IMDb rating: 8.4
Season 1, Episode 14
Air date: Feb. 7, 2017
Randall's drive to have the stellar career and perfect family has been a big part of his happiness, but in this episode, the world knocks him down a few pegs. With the emotional stress of taking care of his dying birth father coupled with competition at work, Randall's perfectionist attitude is seriously threatened when things begin to unravel.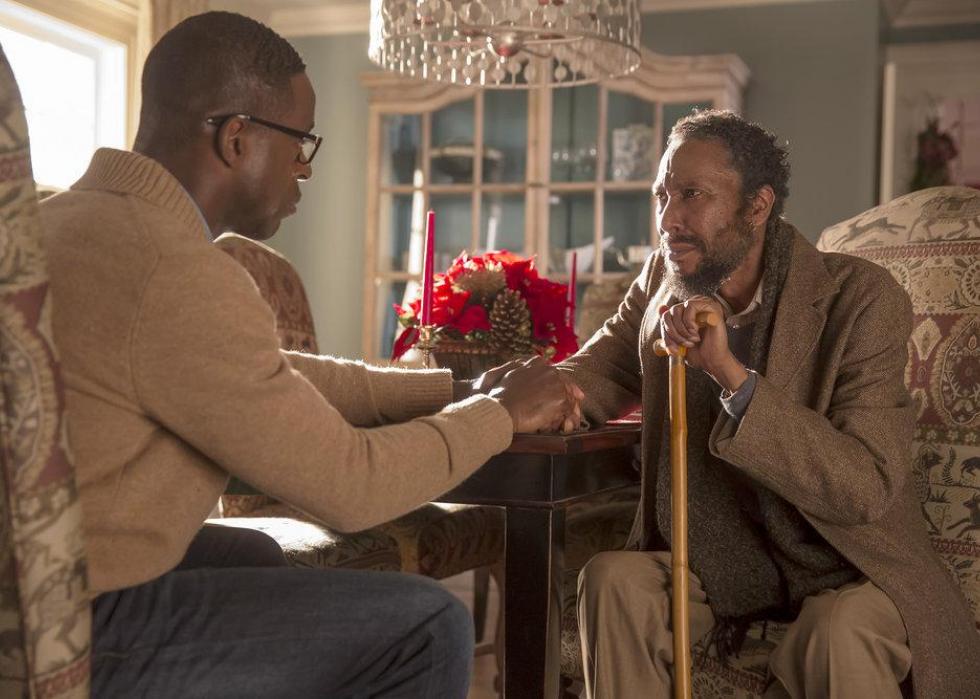 7 / 36
#30. The Right Thing to Do
IMDb rating: 8.4
Season 1, Episode 11
Air date: Jan. 10, 2017
Toby is in the hospital, in urgent need of surgery, and he puts his life in Kate's hands when he decides to undergo a risky procedure. Randall is at a loss for how to handle his relationship with his birth father, as time is fleeting. Also in this episode: William's reconnection with Jesse.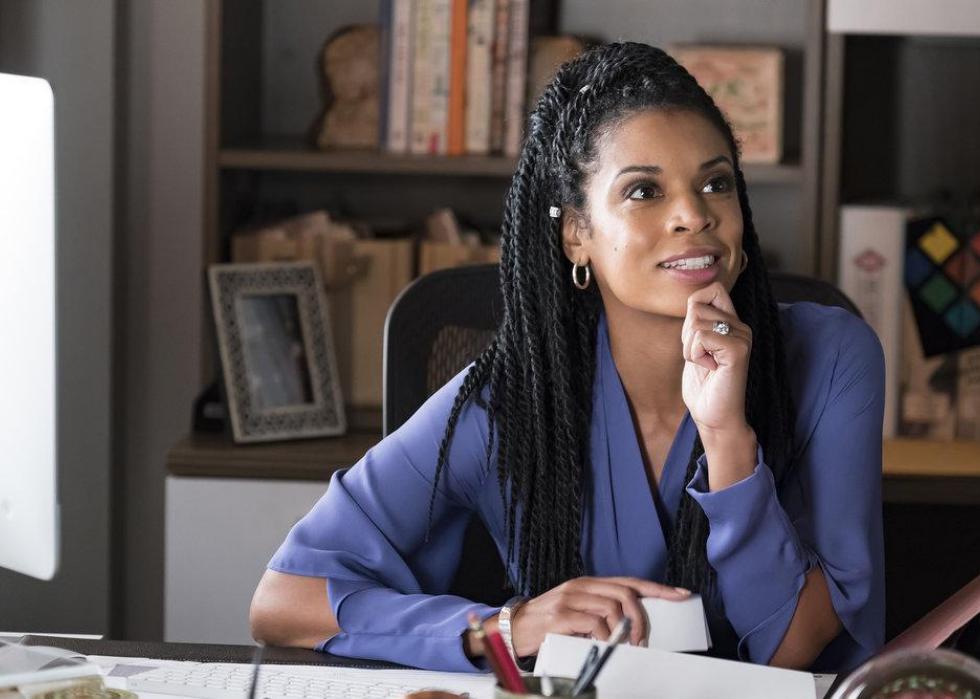 8 / 36
#29. Clooney
IMDb rating: 8.5
Season 2, Episode 12
Air date: Jan. 16, 2018
Clooney is William's cat, but this episode is definitely not about William's cat. While shopping for a white dress in the past and present, once for a winter formal and then for her wedding, Kate confesses her junk food binging habit to an unexpected friend. Fans also take a closer look at the relationship between Rebecca and Miguel.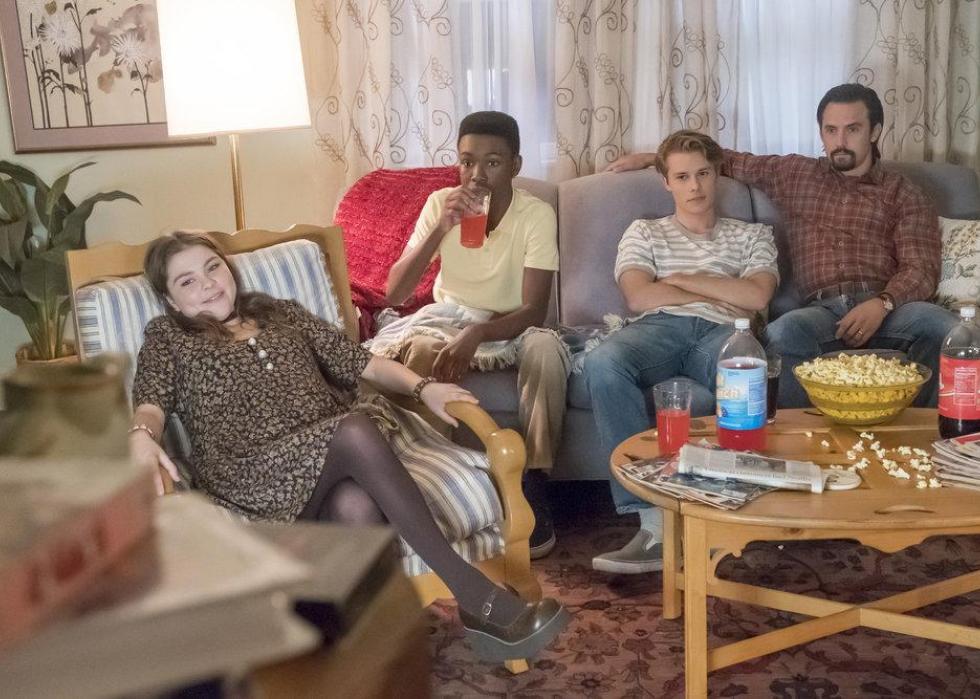 9 / 36
#28. Déjà Vu
IMDb rating: 8.5
Season 2, Episode 3
Air date: Oct. 10, 2017
Sylvester Stallone makes a guest appearance in this episode as Kevin's co-star in a movie. Jack, who was a huge Stallone fan, is on everyone's minds as the some of the Big Three encounter the man who helped their father through some tough days. On top of that, Déja enters Randall's life, and they're off to a rocky start.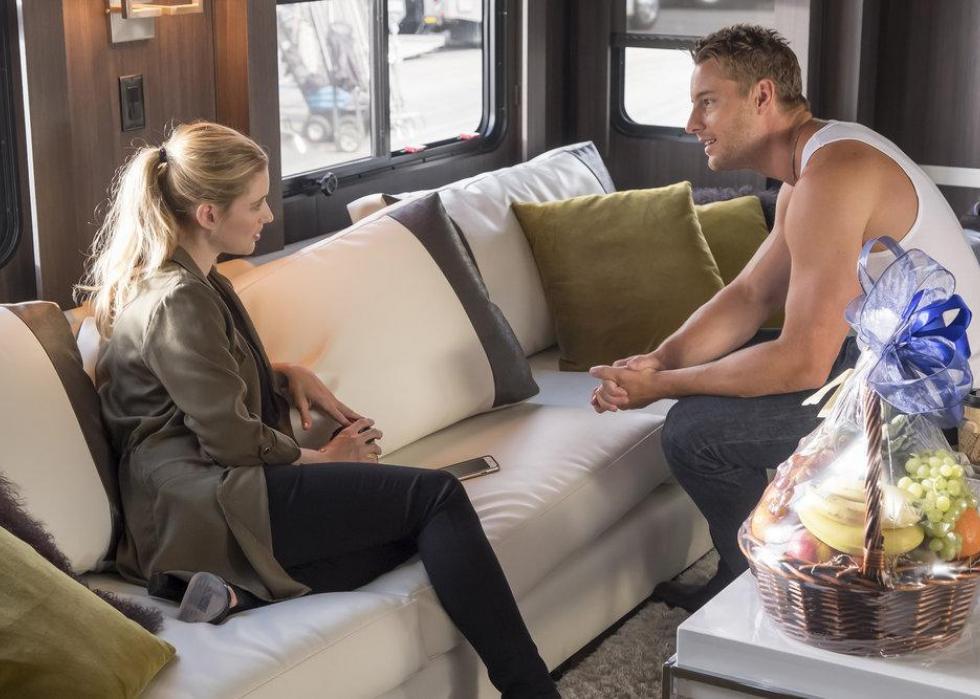 10 / 36
#27. A Manny-Splendored Thing
IMDb rating: 8.5
Season 2, Episode 2
Air date: Oct. 3, 2017
Kevin and Kate are both returning to performance, and the entire family is there for support, although their contributions aren't always helpful. Rebecca's constructive support for Kate's singing gig backfires when Rebecca's mere presence brings back Kate's feelings of inadequacy. The show's writers take fans back to Kate's childhood talent show, and back in the present, Kate can't help but compare herself to her mother once more.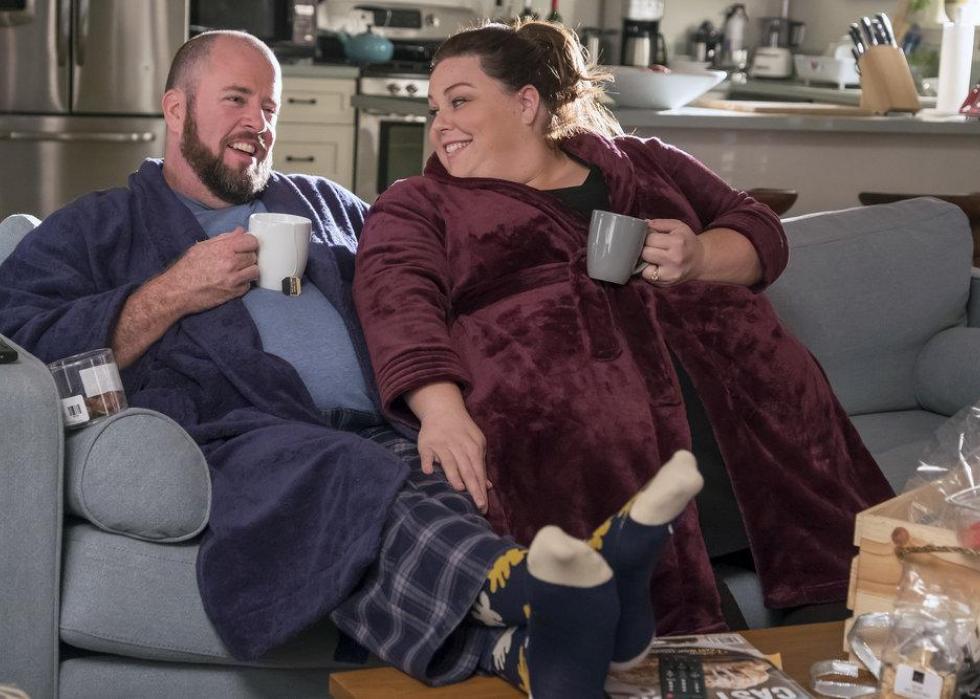 11 / 36
#26. Number Two
IMDb rating: 8.5
Season 2, Episode 9
Air date: Nov. 21, 2017
This episode is all about Kate's relationships with Toby, her mother, and herself. Following a profound loss, Kate and Toby are both vulnerable and sad. They each do the wrong thing: lash out. Surprisingly, Kate finds comfort with her mother as they bond over the same type of grief.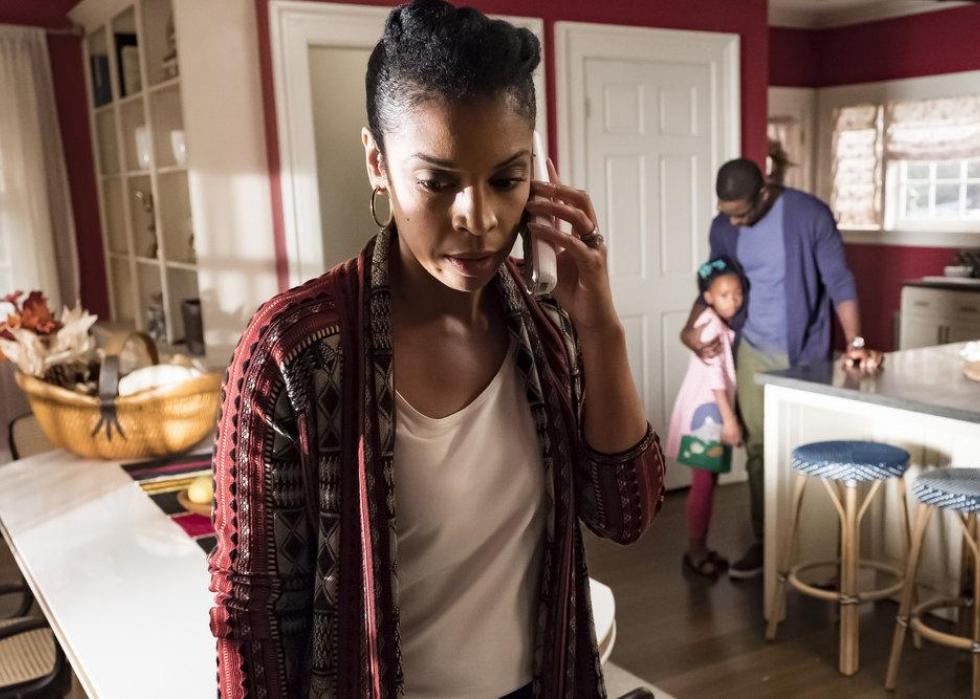 12 / 36
#25. Number Three
IMDb rating: 8.5
Season 2, Episode 10
Air date: Nov. 28, 2017
"This Is Us" momentarily turns into the Randall Pearson show when this episode hits pause on everything other than one character. After only a short amount of time, Randall and Beth have taken in Déja. When Shauna demands her daughter back, things get complicated and fans cry along with Randall and Beth as they struggle to say goodbye.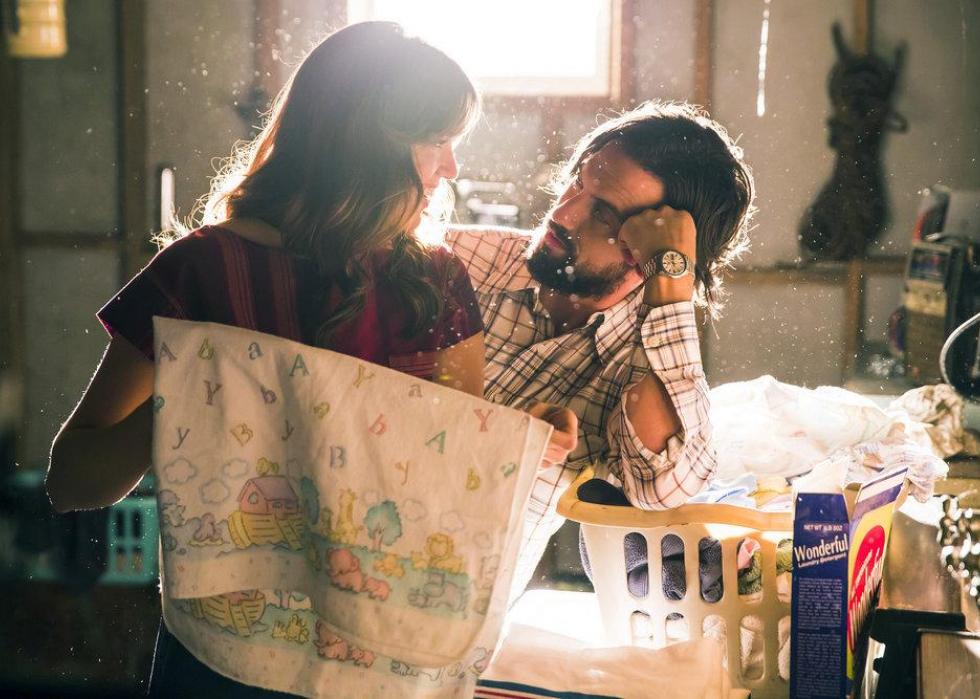 13 / 36
#24. The Best Washing Machine in the Whole World
IMDb rating: 8.5
Season 1, Episode 7
Air date: Nov. 15, 2016
"This Is Us" does a good job of finding meaning in the simplest of things, and this episode is no exception. This episode addresses the tensions between Kevin and Randall, and Jack and Rebecca. A washing machine reminds Rebecca of the foundation of her marriage. In the present, Kevin and Randall experience an overdue explosion over years of backed-up anger.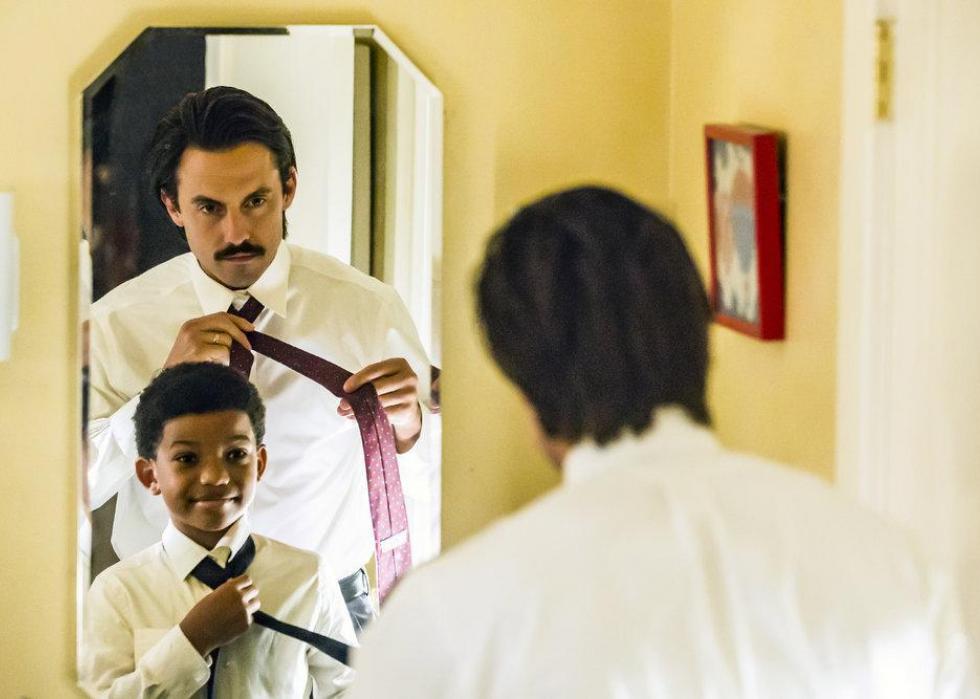 14 / 36
#23. Career Days
IMDb rating: 8.5
Season 1, Episode 6
Air date: Nov. 1, 2016
Randall and his family begin to welcome William into their lives, when he is revealed to be a musician. Tess and Annie love hearing about his career, and ask Randall if William can speak at career day instead of him. Overwhelmed, Randall questions who he would have been had he known William sooner.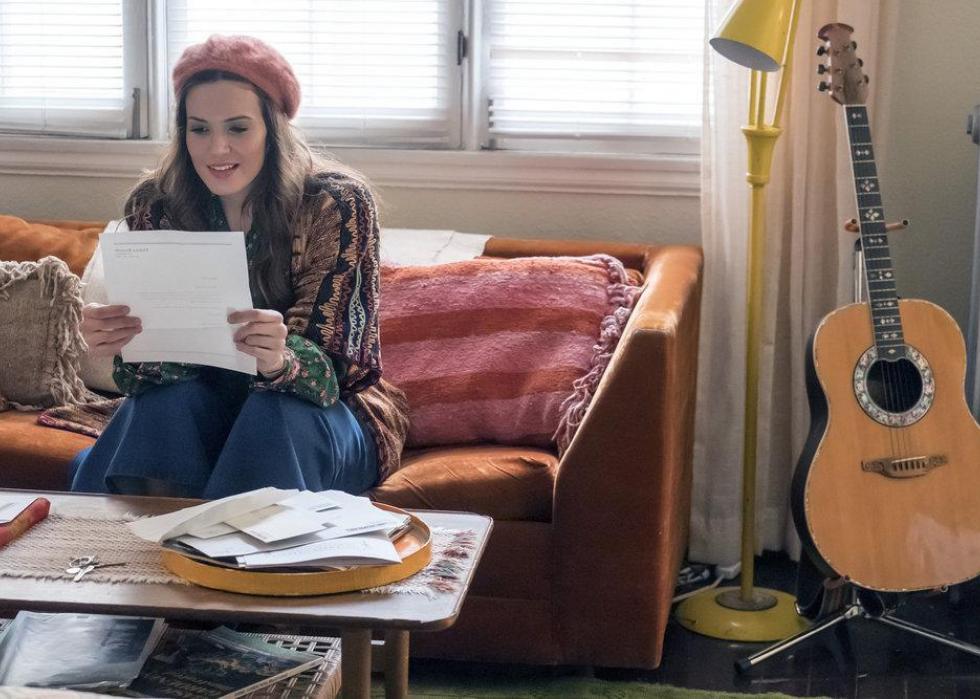 15 / 36
#22. Moonshadow
IMDb rating: 8.6
Season 1, Episode 18
Air date: March 14, 2017
Fans get to see Jack sans mustache in this episode, and he's different from what one might imagine. Writers flash back to Jack as a 28-year-old just back from Vietnam, where he served as a mechanic. Jack is about to get into serious trouble, but before anything happens, he meets someone special.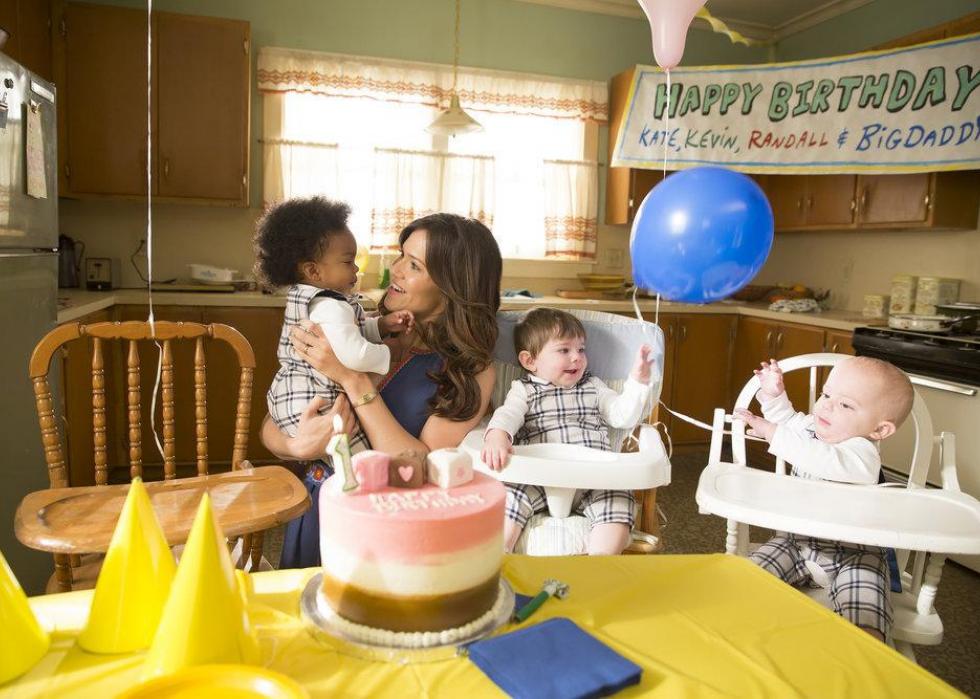 16 / 36
#21. Three Sentences
IMDb rating: 8.6
Season 1, Episode 13
Air date: Jan. 24, 2017
Kate heads to upstate New York for some much needed self-healing after Toby's surgery. She decides to hold off on bariatric surgery in light of Toby's health and their big news. Through her experiences at the immersion camp, fans glimpse certain moments that begin to fill major holes in the story line—beginning with Jack's death.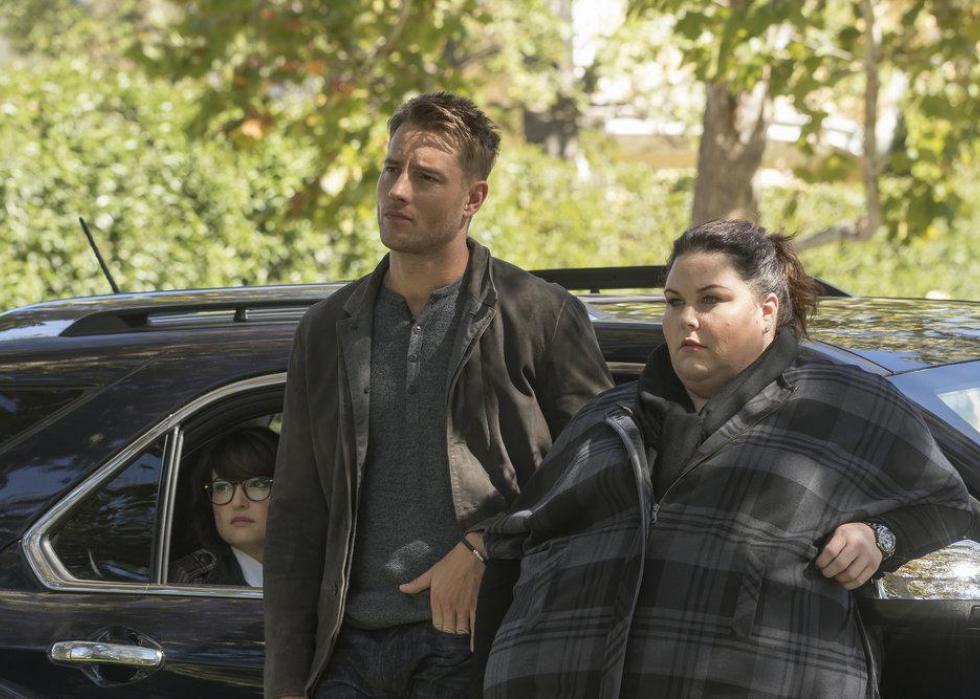 17 / 36
#20. The Trip
IMDb rating: 8.6
Season 1, Episode 9
Air date: Nov. 29, 2016
Following the news that Rebecca has kept a life-altering secret from Randall for his entire life, Randall struggles with trust issues. He isn't in the mood for forgiveness, but after accidentally getting high, Randall ends up talking to the right person.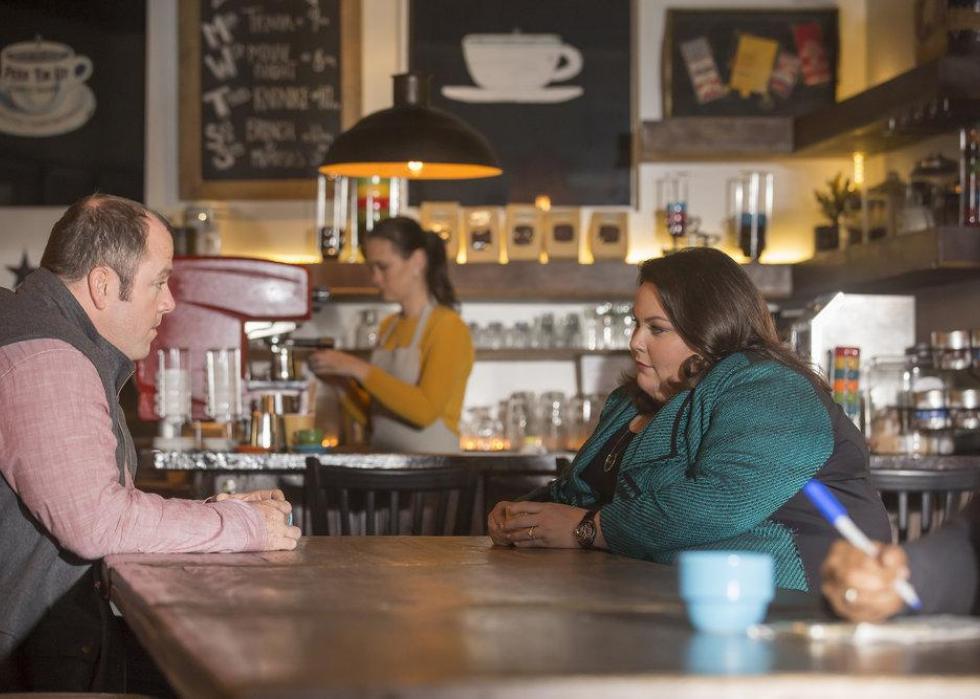 18 / 36
#19. Jack Pearson's Son
IMDb rating: 8.6
Season 1, Episode 15
Air date: Feb. 14, 2017
The loss of Jack affects each one of the Big Three. Kate, Randall, and Kevin remember their father in a difficult moment. Randall struggles to keep up with his own expectations from his perfect life when the pressures of his job and his sick father come into play. For once, Randall allows himself to break down, and receives comfort from an unexpected source.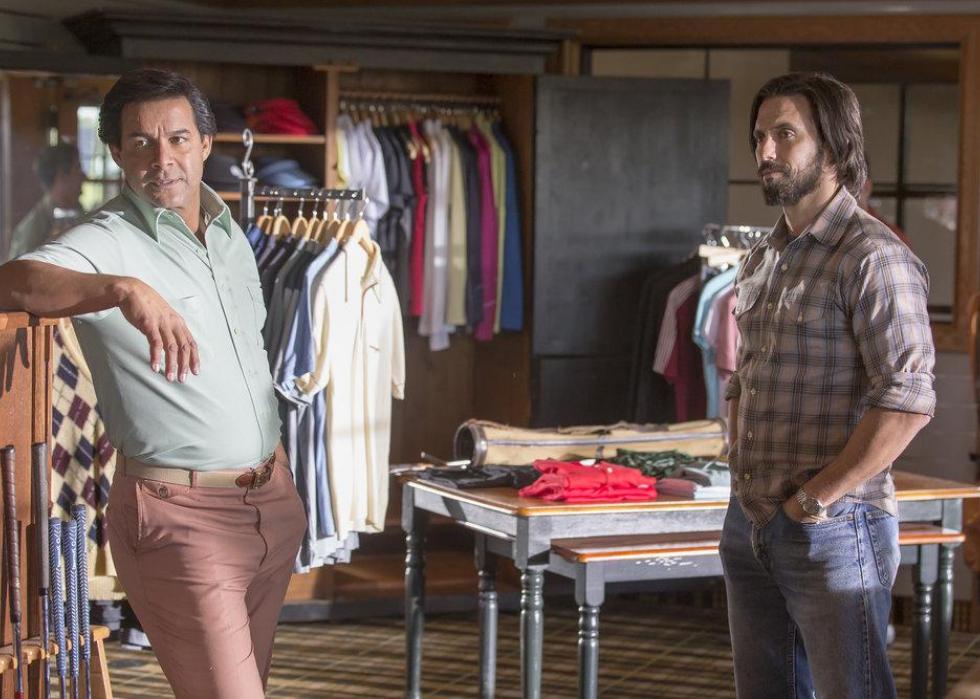 19 / 36
#18. The Big Day
IMDb rating: 8.6
Season 1, Episode 12
Air date: Jan. 17, 2017
It's all about the past in this episode. Rebecca is extremely pregnant and has forgotten Jack's birthday. Fans see an expansion of the scene that kicked off the series during the pilot. Fans learn more about Dr. K., the birth of the triplets, and the firefighter who brought Randall to the hospital.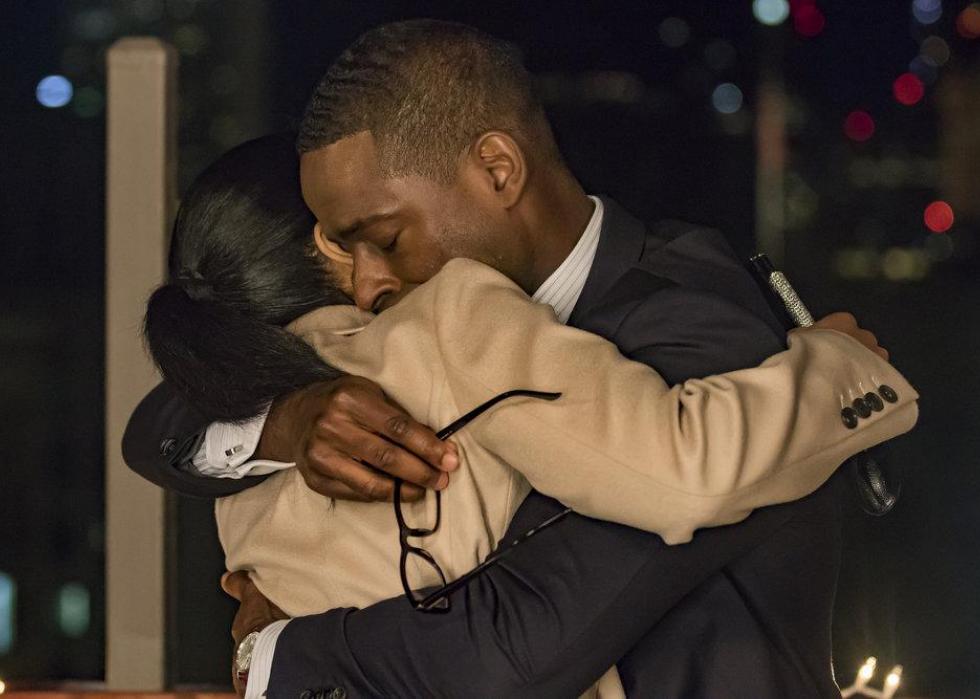 20 / 36
#17. Last Christmas
IMDb rating: 8.6
Season 1, Episode 10
Air date: Dec. 6, 2016
Flashing between the Christmas Eves of 1980 to 2017, the Pearson family always seems to endure an eventful holiday season. Kate's appendectomy leads to an unexpected encounter with an old friend in the hospital. In the present, William rekindles a relationship that throws everyone back at home for a loop. To top it all off, Rebecca's mantra, "Nothing bad happens on Christmas Eve," comes to a crashing halt when Toby drops to the floor.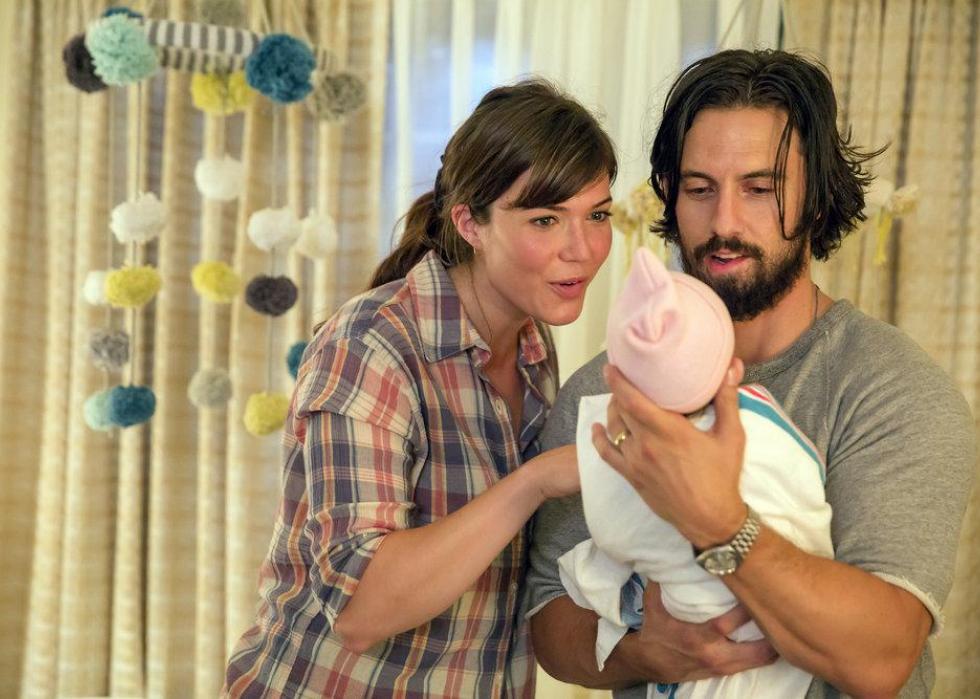 21 / 36
#16. Kyle
IMDb rating: 8.6
Season 1, Episode 3
Air date: Oct. 11, 2016
Randall's birth father makes another appearance, with fans getting more insight into who he was. The episode opens with a heartwarming montage of Randall's biological father and mother's first encounters. Later, Rebecca has a hard time connecting with her adopted baby "Kyle" and decides to make a name change with some unexpected help.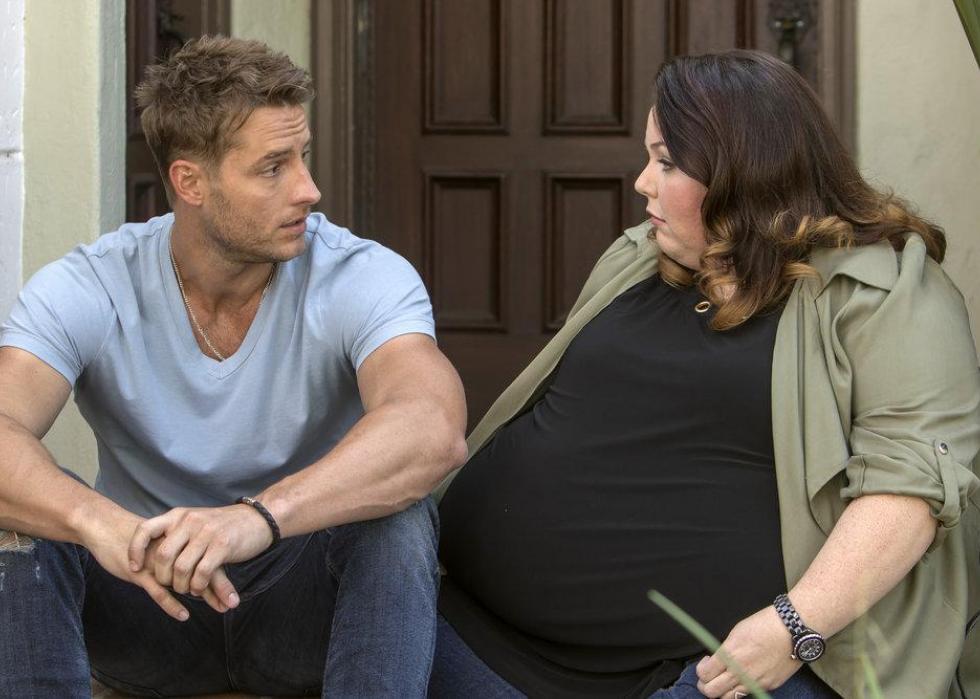 22 / 36
#15. The Big Three
IMDb rating: 8.6
Season 1, Episode 2
Air date: Sept. 27, 2016
Two people enter the lives of the Pearson family. Kate meets Toby at a support group, and Randall introduces his birth father to his mother, Rebecca. The only problem: one of those people has been in the picture for a while now, but only one person knew about it.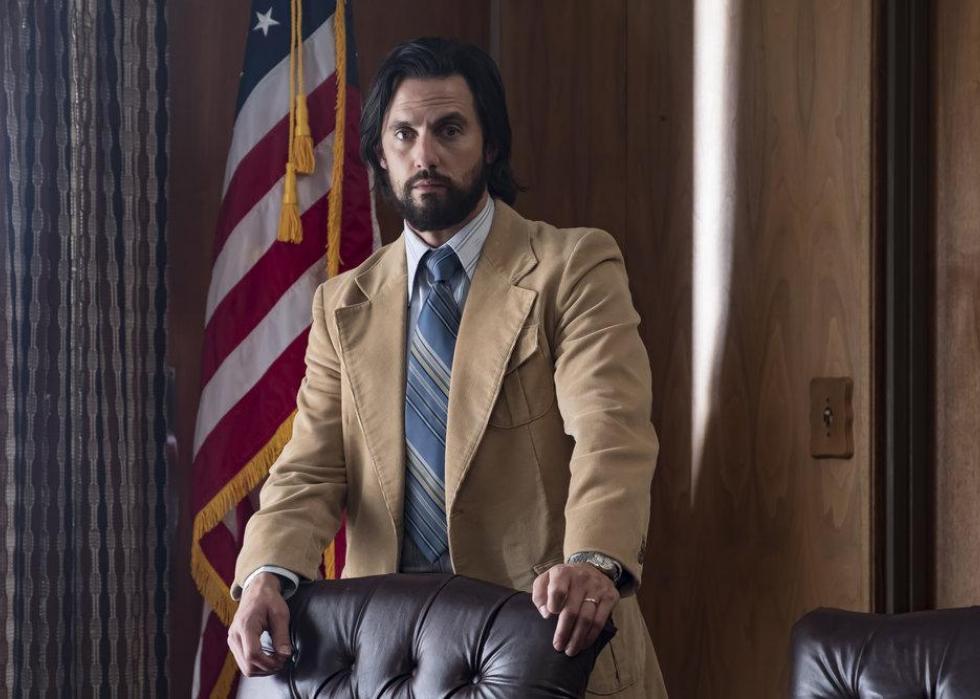 23 / 36
#14. The Most Disappointed Man
IMDb rating: 8.7
Season 2, Episode 7
Air date: Nov. 7, 2017
Up until now, there have been many unanswered questions about Randall's adoption. Fans discover in this episode that William was awaiting a sentence at the same courthouse during Randall's official adoption hearing, suggesting that William's fate has been tied to Randall all along.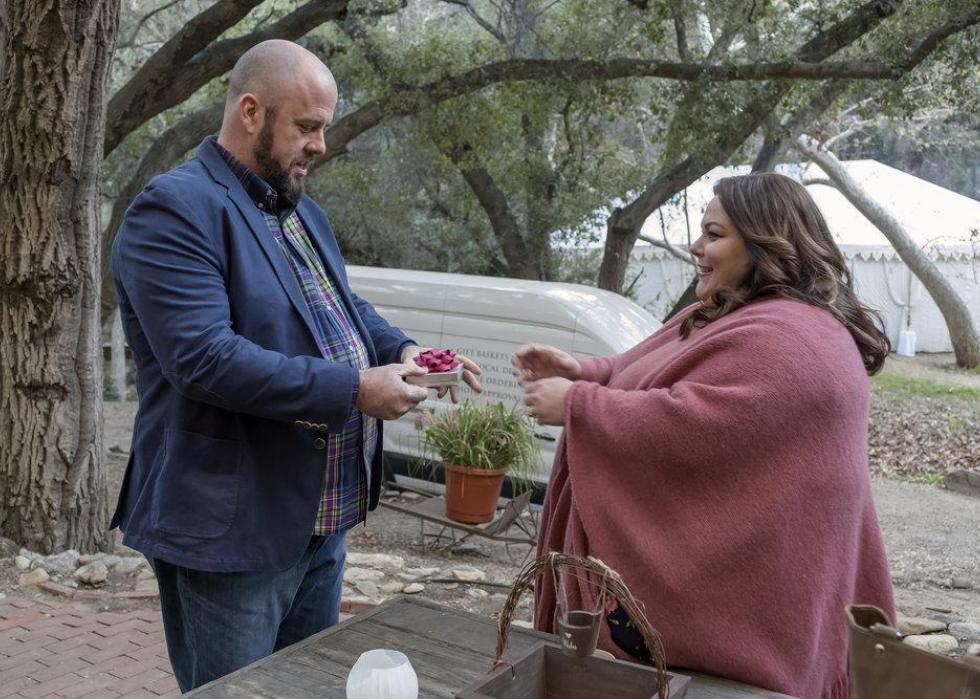 24 / 36
#13. The Wedding
IMDb rating: 8.7
Season 2, Episode 18
Air date: March 13, 2018
It's Kate and Toby's special day and the whole family is there to celebrate. Déja is back in the picture, and so is Beth's cousin, Zoey. The show flashes back to Jack telling a young Kate she would find the perfect husband, and he would one day walk her down the aisle. This episode requires a few extra tissues, as fans watch Kate remember her father on her wedding day.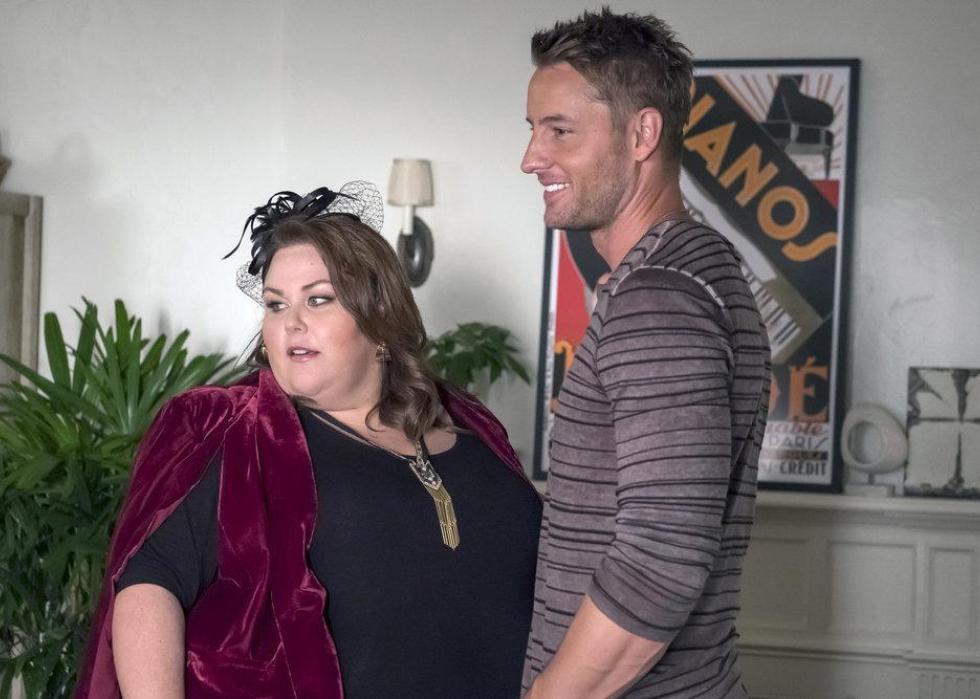 25 / 36
#12. A Father's Advice
IMDb rating: 8.7
Season 2, Episode 1
Air date: Sept. 26, 2017
This season premiere picks up right where the show left off, addressing the rocky waters in Jack and Rebecca's marriage. Fans finally get an answer as to how Jack died, but may not find much satisfaction in it.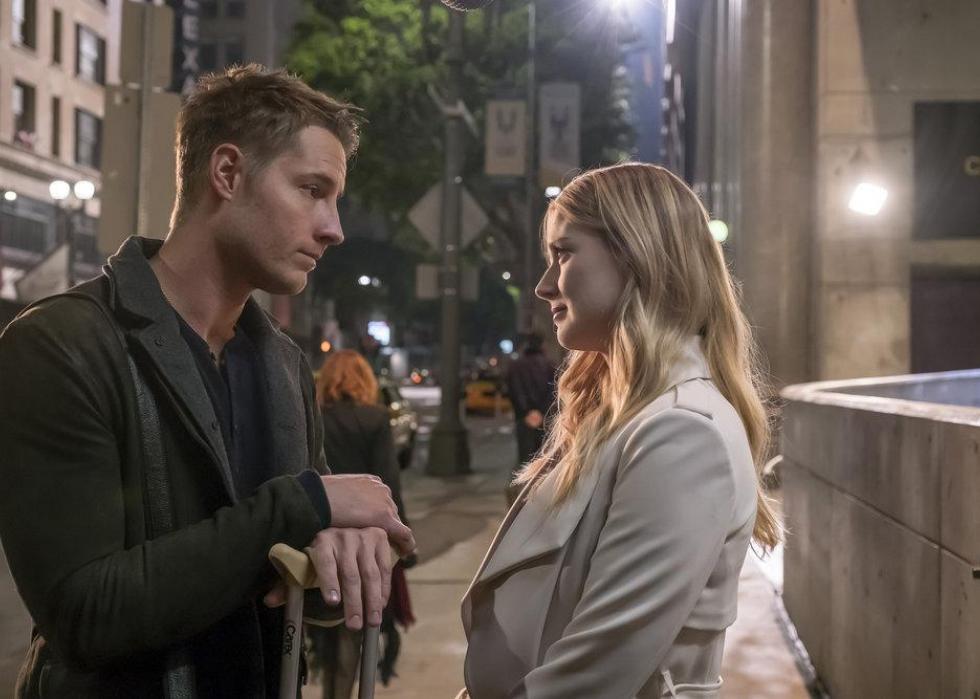 26 / 36
#11. What Now?
IMDb rating: 8.7
Season 1, Episode 17
Air date: March 7, 2017
Kevin's play premieres, and in the past, Rebecca leaves to go on tour. Big things happen for both generations of the Pearson family, but the main event is a funeral, which drudges up a lot of tears as Kate remembers her father.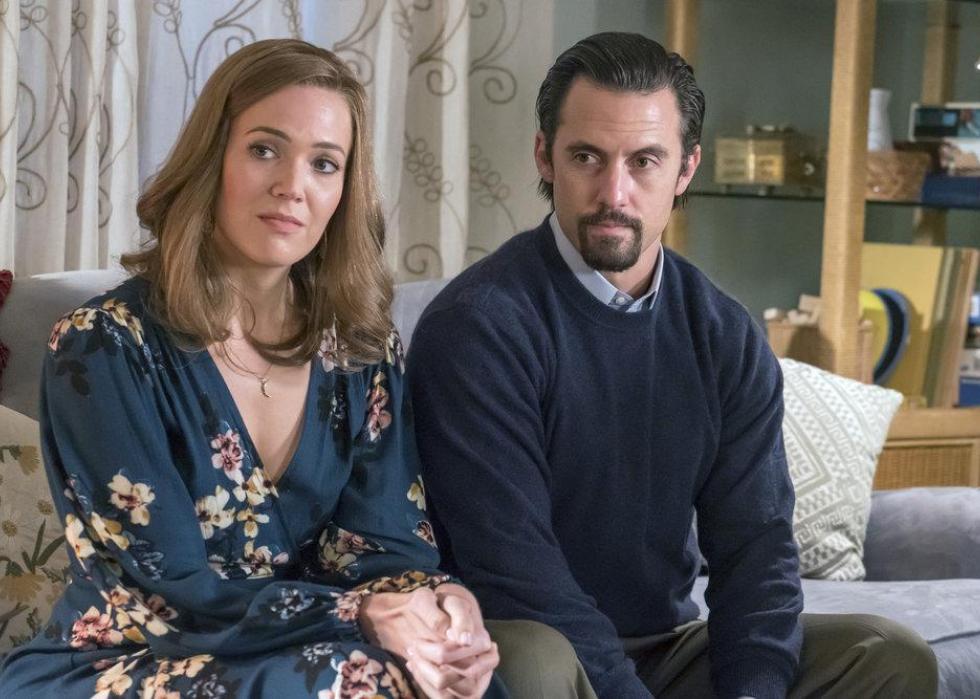 27 / 36
#10. Number One
IMDb rating: 8.7
Season 2, Episode 8
Air date: Nov. 14, 2017
Not only are this show's viewers not afraid of crying, the characters shed a good number of tears as well. In this episode, Kevin hits rock-bottom and breaks down in the company of an ex. His internal struggle is highlighted, with fans able to connect with his story more closely.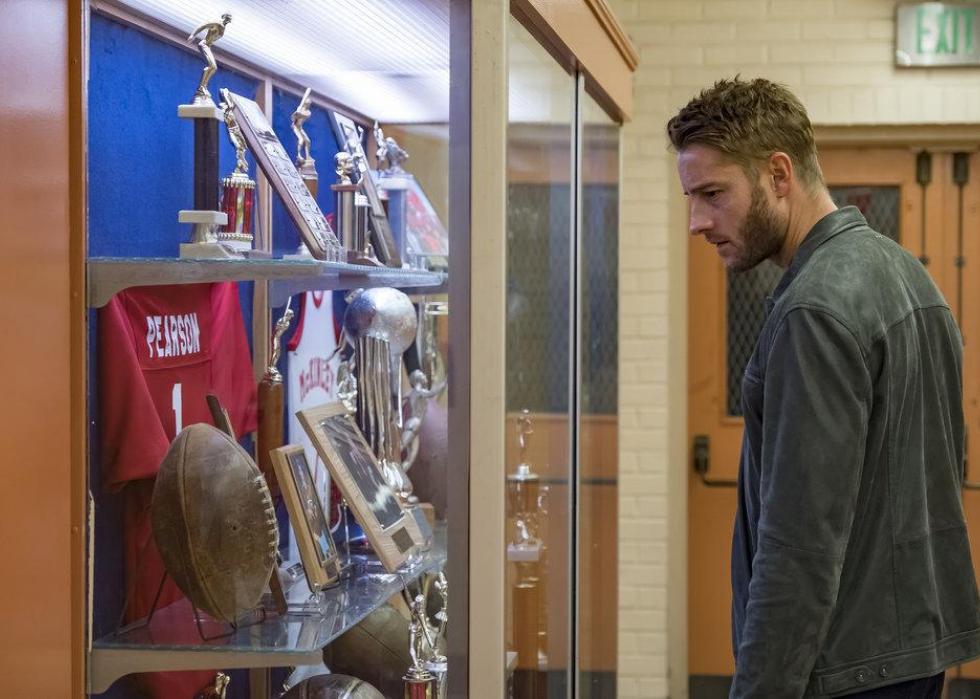 28 / 36
#9. Pilgrim Rick
IMDb rating: 8.7
Season 1, Episode 8
Air date: Nov. 22, 2016
Odd Thanksgiving traditions are explored in this holiday-themed episode. The ones in question—as well as strange food choices—all originate from a flat tire and a strange motel. Thanks to Jack, the Big Three go from hating the holiday to loving every second.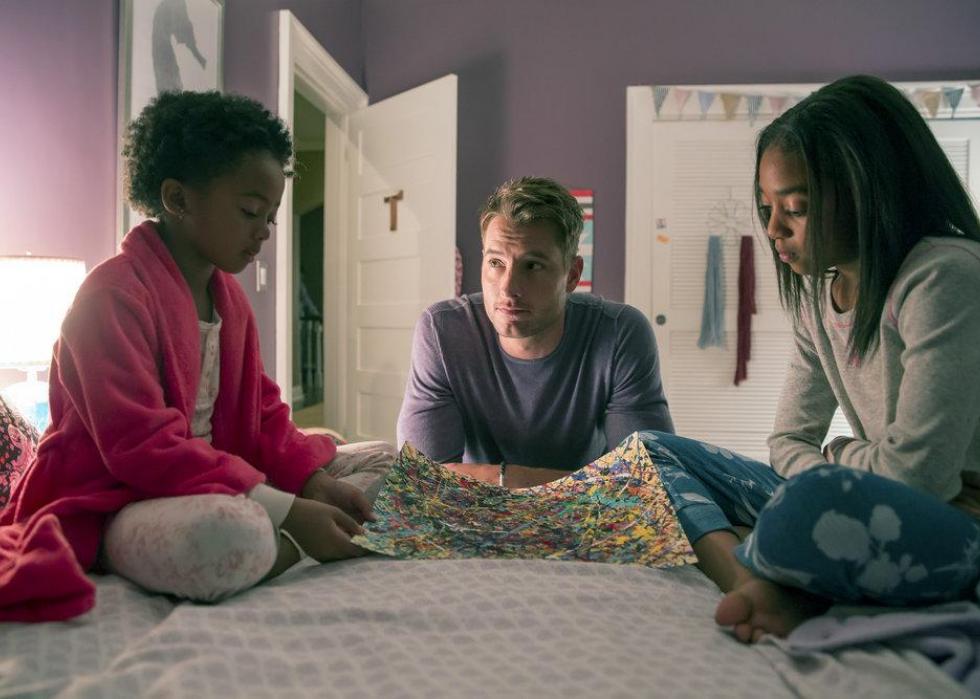 29 / 36
#8. The Game Plan
IMDb rating: 8.7
Season 1, Episode 5
Air date: Oct. 25, 2016
Football is apparently the reason the Big Three even exist, and football is the reason they stay connected. Kate carries on her tradition of watching the game with her dad even after his death. Meanwhile Kevin is tasked with babysitting Annie and Tess, which leads to some uncomfortable conversations.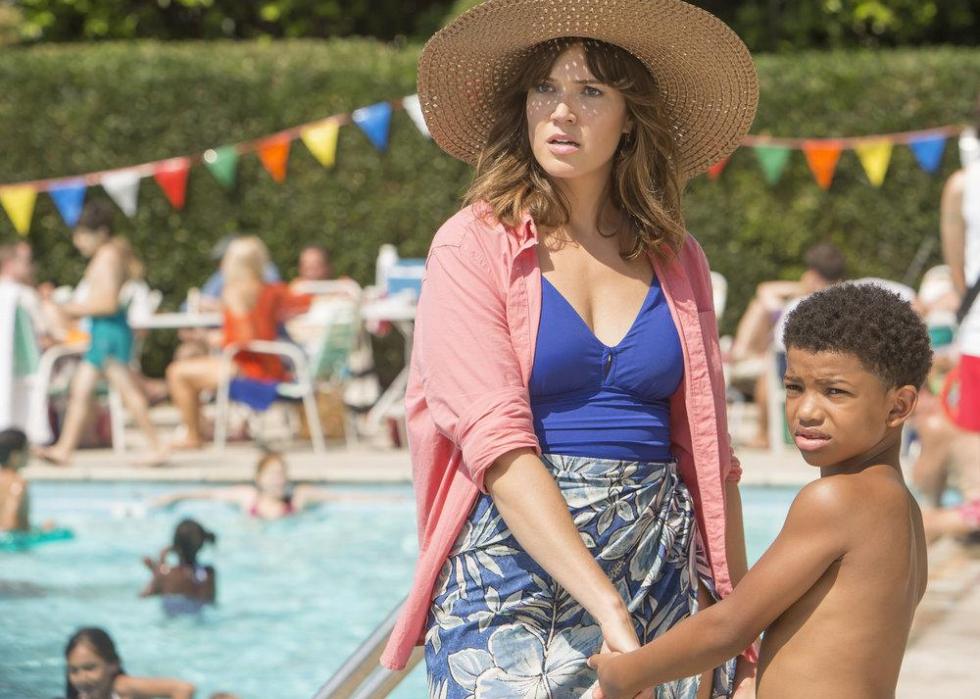 30 / 36
#7. The Pool
IMDb rating: 8.7
Season 1, Episode 4
Air date: Oct. 18, 2016
A hot summer day sends the Pearson family to the community pool, where each member of the Big Three deals with something different. Randall tries to make friends, Kevin feels neglected, and Kate is abandoned by her friends. Kids may be mean, but Jack and Rebecca do their best to save the day.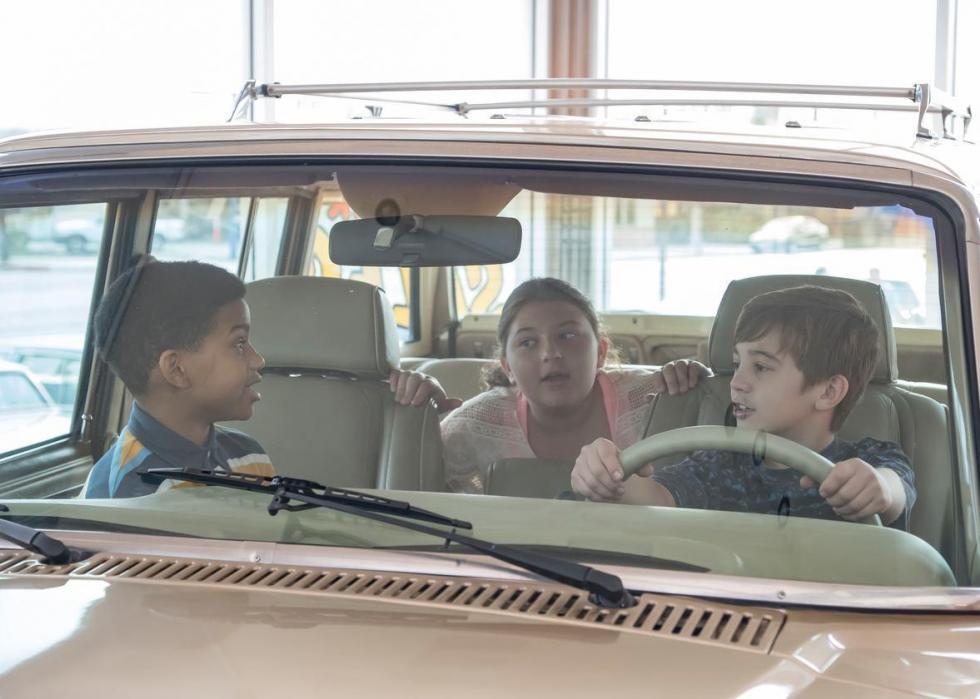 31 / 36
#6. The Car
IMDb rating: 8.8
Season 2, Episode 15
Air date: Feb. 6, 2018
Rebecca's car is practically a member of the family, and fans know plenty of pivotal moments that back that up. In that car on the way to a funeral, the Pearson family recounts loving memories that become much more important to them.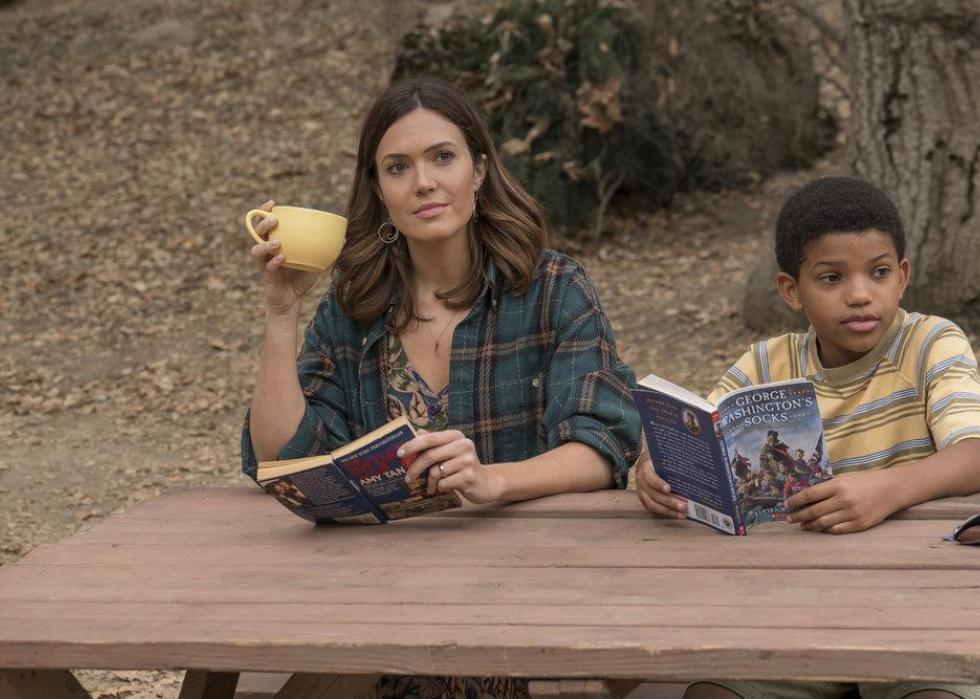 32 / 36
#5. The Fifth Wheel
IMDb rating: 8.9
Season 2, Episode 11
Air date: Jan. 9, 2018
A family therapy session escalates from civil to chaotic when Dr. Barb opens up a can of worms. It's intense, but exactly what fans would expect from this mid-season premiere.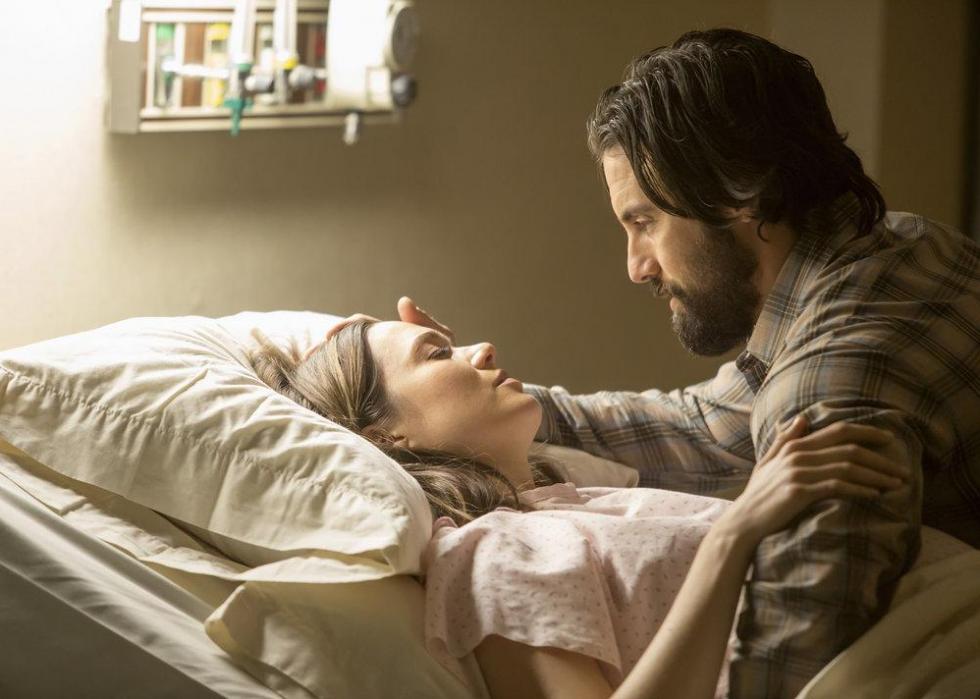 33 / 36
#4. Pilot
IMDb rating: 9.0
Season 1, Episode 1
Air date: Sept. 20, 2016
This is the episode that got fans hooked. Fans witness the birth of the Big Three, and begin to understand the Pearsons' identities. It's a complicated answer, but this episode opens a whole new door on what it means to be family.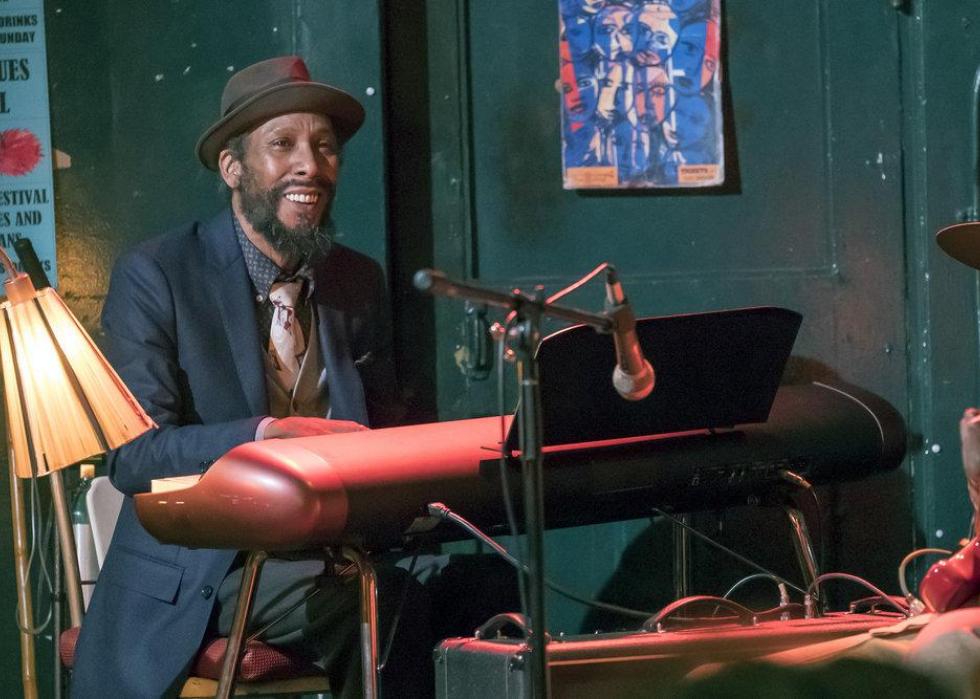 34 / 36
#3. Memphis
IMDb rating: 9.1
Season 1, Episode 16
Air date: Feb. 21, 2017
Randall and William take a road trip to Memphis, where Randall learns about his biological father's past. Beth initially objects, claiming Randall shouldn't be far from home with the state of his mental health. With his psychiatrist's approval, however, Randall joins William on a trip they'll never forget.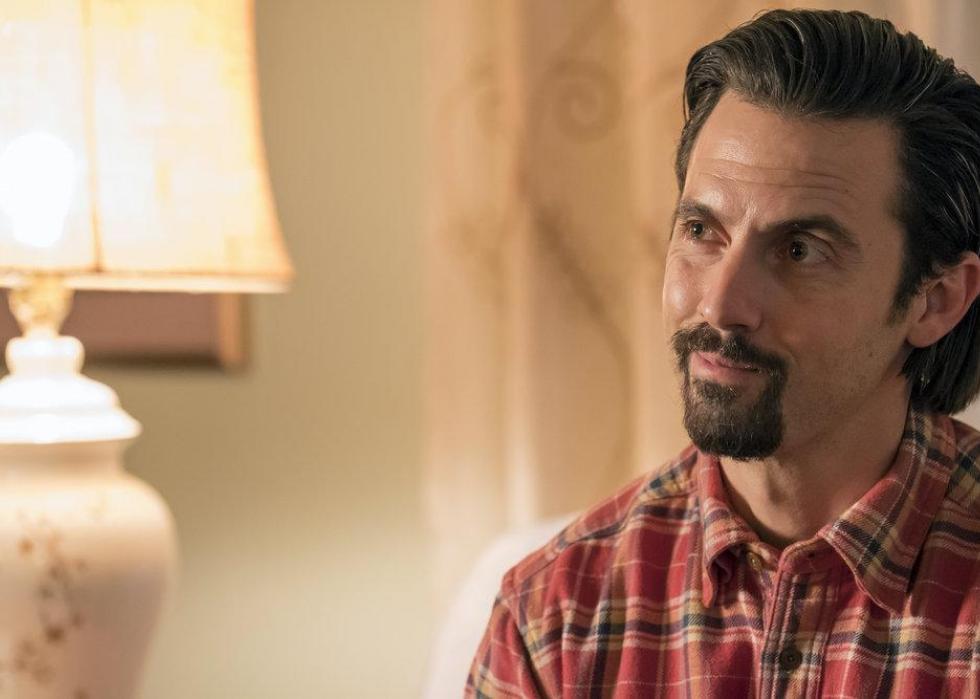 35 / 36
#2. That'll Be the Day
IMDb rating: 9.2
Season 2, Episode 13
Air date: Jan. 23, 2018
This episode tells the story of Jack's last day, and how life in the Pearson household was before he died. Kate prepares for an audition, Randall invests in his new girlfriend, and Kevin is devastated about his football injury. When Jack and Rebecca try to round up the kids to watch the game, things don't go as planned.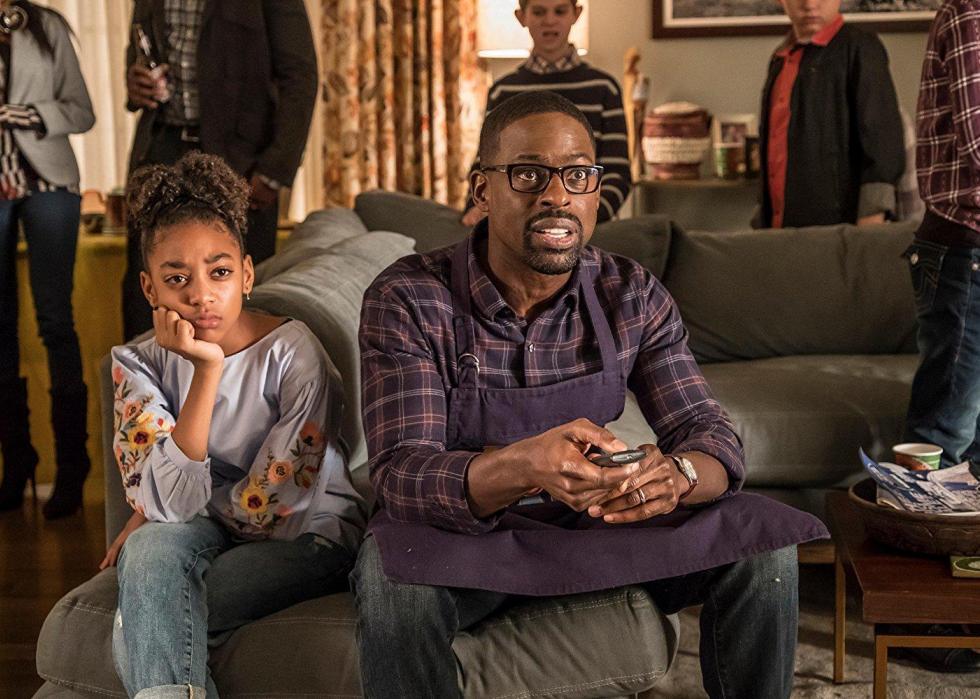 36 / 36
#1. Super Bowl Sunday
IMDb rating: 9.6
Season 2, Episode 14
Air date: Feb. 4, 2018
It's no surprise that this episode ranks #1. Some members of the Pearson family have not yet recovered from a sudden fire, combined with a faulty smoke detector. One thing is for sure; however, Jack was a hero who loved his family unconditionally.