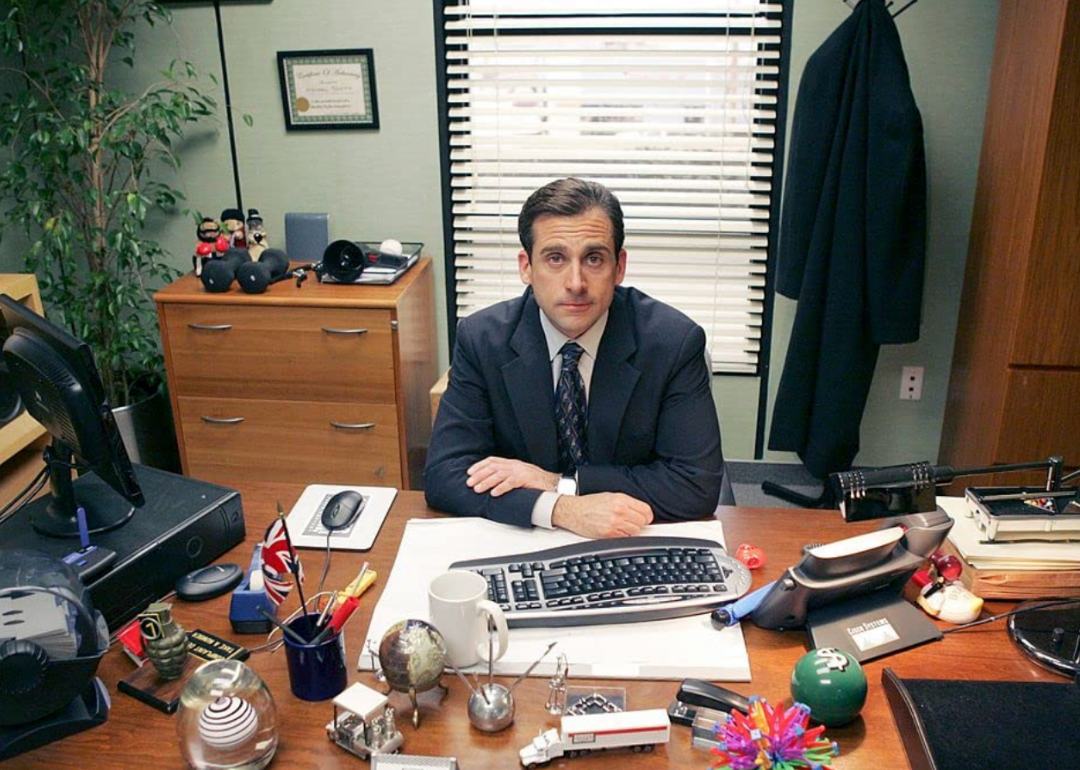 Highest-rated series on 15 popular streaming sites
Highest-rated series on 15 popular streaming sites
These days, with so many tv series and a plethora of streaming services, it can be an onerous task deciding what to watch.
Besides sifting through these hundreds of different shows based on genre, type, streaming service, actors, or even runtime, how does one parse through to figure out their quality? It seems that many series want to be the next big "prestige drama," or "binge watch," but not all of them can hack it past the first season. And few things are worse (entertainment-wise) than sitting through 10 or more hours of a show only to be let down when it doesn't meet expectations.
That's why Stacker is relieving you of the burden of deciding what to binge next. We did the dirty work of perusing the top-rated TV shows, according to IMDb, on 15 top streamers and listed the #1 show for each. To qualify, shows had to have at least 2,500 votes on IMDb. Miniseries were included, and this list is alphabetized by streamer. No one should have to suffer on their path to their next favorite show—here are the 15 best series to get you started.
You may also like: 50 best season finales in TV history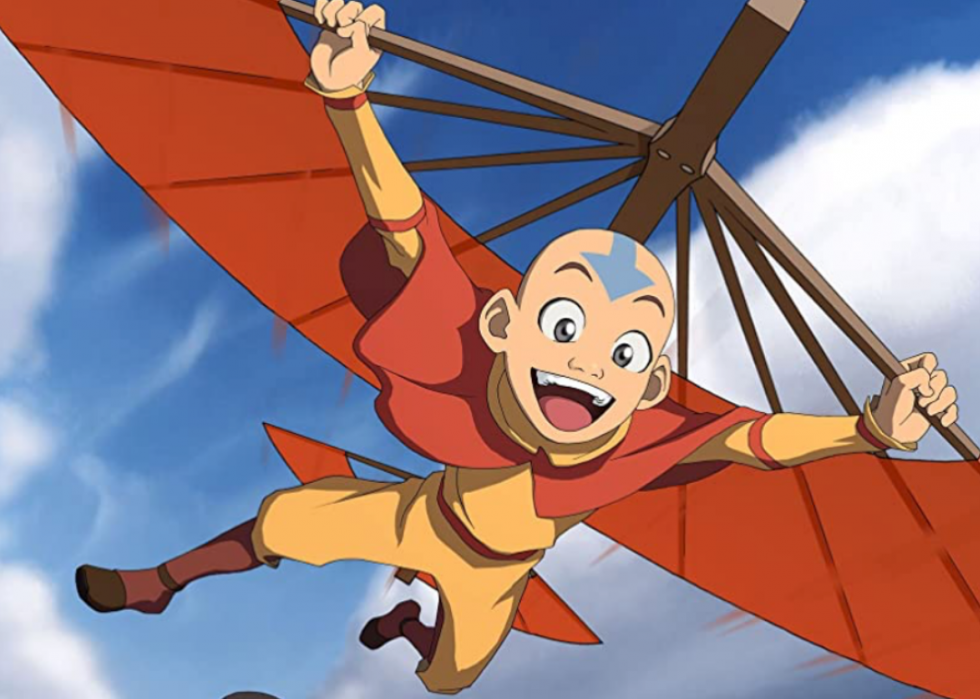 1 / 15
Nickelodeon Animation Studios
Amazon Prime Video: 'Avatar: The Last Airbender'
- IMDb user rating: 9.2
- On the air: 2005–2008
The celebrated Nickelodeon series tells the story of four nations—Water, Earth, Fire, and Air, and the benders who have the ability to control these natural elements. When the newest Avatar, the only bender with enough power to stop the Fire Nation from overtaking the world, is discovered, he must be safeguarded on his journey to mastery of all four elements. The cartoon ran for three seasons from 2005 to 2008, with a sequel series, "The Legend of Korra," running from 2012 to 2014.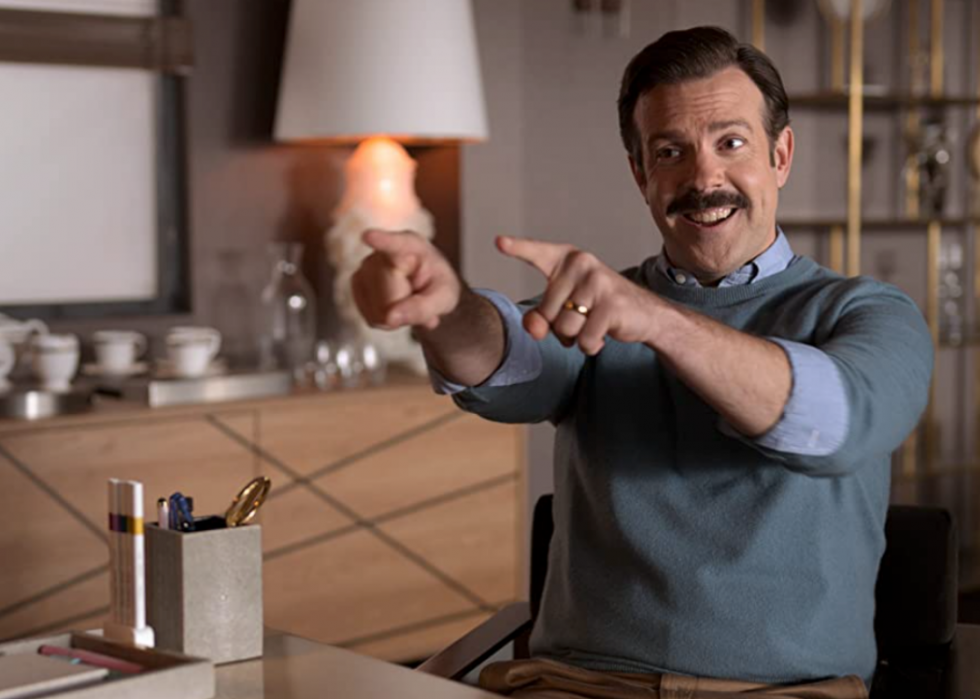 2 / 15
Apple TV+: 'Ted Lasso'
- IMDb user rating: 8.7
- On the air: 2020–present
Despite no experience with association football (also known as soccer), American college football coach Ted Lasso (Jason Sudeikis) is recruited to coach an English Premier League team. The comedy series is based on a character Sudeikis portrayed in promos for NBC coverage of the Premier League back in 2013. The show, which has been praised for its charm, heart, and overall likeability, has garnered a number of awards nominations in 2021, including a Golden Globe nomination for Best Television Series - Musical or Comedy, and a Globes win for Sudeikis in the Best Actor - Television Series Musical or Comedy category.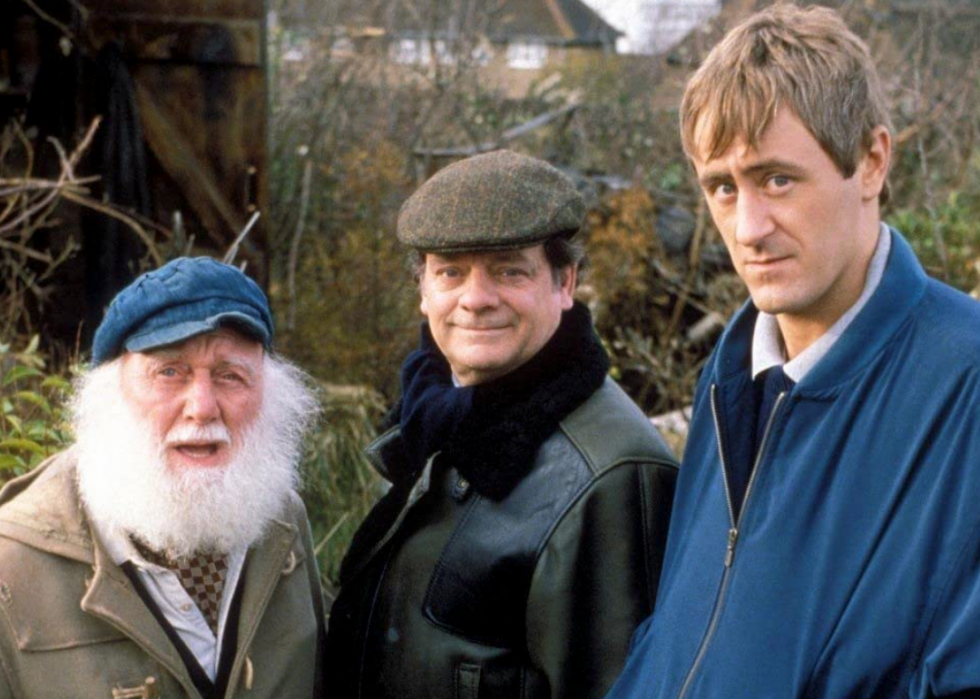 3 / 15
British Broadcasting Corporation (BBC)
BritBox: 'Only Fools and Horses'
- IMDb user rating: 8.9
- On the air: 1981–2003
Originally broadcast on BBC One, this British sitcom centers on two brothers and their uncle looking to get rich quick, and following along as they embark on numerous money-making schemes that almost always backfire. The series ran officially from 1981 to 1991, with 16 Christmas episodes airing until 2003. Its enduring popularity in British culture allowed for numerous spin-offs, including a stage musical adaptation that launched in February 2019.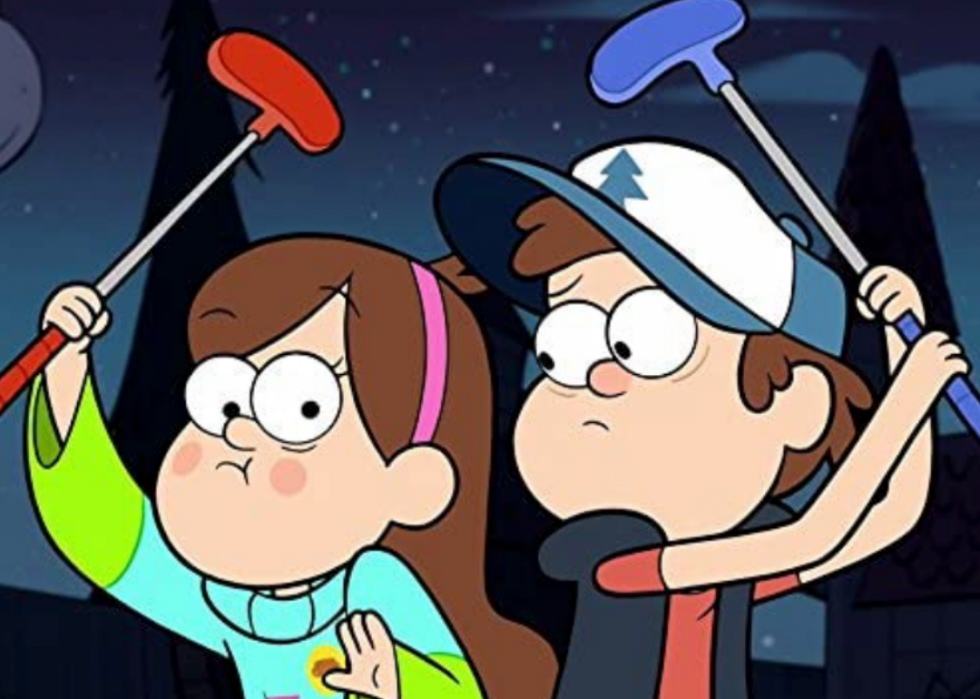 4 / 15
Disney Television Animation,
Disney+: 'Gravity Falls'
- IMDb user rating: 8.9
- On the air: 2012–2016
Twins Dipper and Mabel are two adventure-seeking kids spending their summer in the mysterious town of Gravity Falls, where they help their great uncle "Grunkle" Stan run his Mystery Shack tourist site. However, there's more to Gravity Falls than meets the eye, and the twins become intent on unlocking the town's secrets. Despite voluntarily ending after only two seasons, the show was immensely popular and critically acclaimed, garnering numerous awards nominations, including two Emmy wins, and releasing a graphic novel continuation of the series in 2018.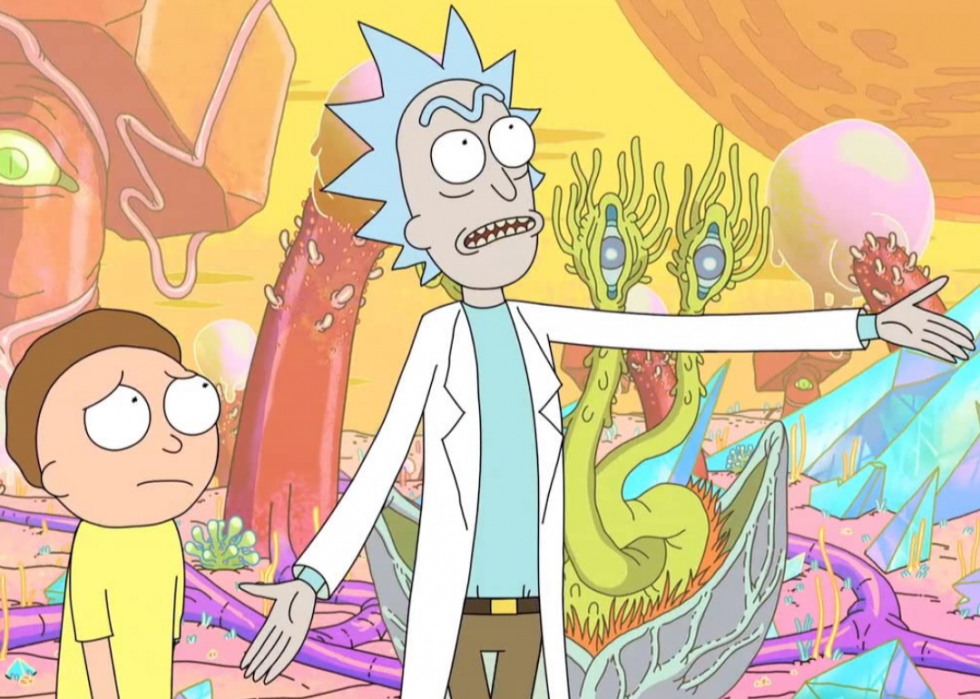 5 / 15
fuboTV: 'Rick and Morty'
- IMDb user rating: 9.2
- On the air: 2013–present
Mad scientist Rick Sanchez suddenly appears at the home of his daughter Beth after being missing for 20 years, moving in with her family and forming an unconventional bond with his grandson, Morty, who accompanies him on adventures across the galaxy. From Justin Roiland and "Community" creator Dan Harmon, the ongoing Adult Swim cartoon originated from a parody short of "Back to the Future" called "The Real Animated Adventures of Doc and Mharti."
You may also like: Primetime TV shows that have stood the test of time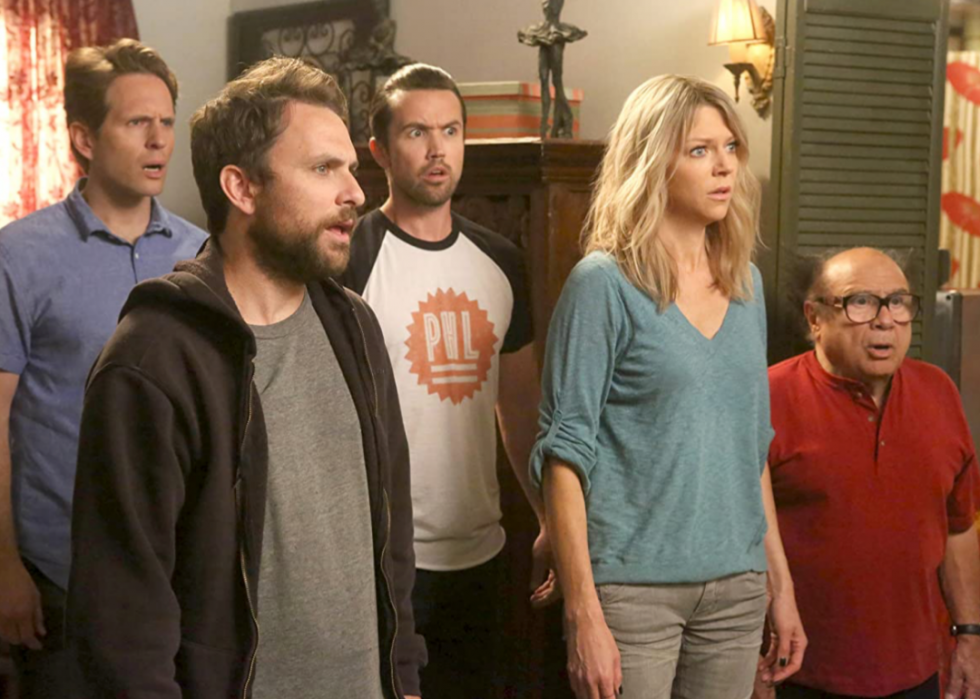 6 / 15
FX: 'It's Always Sunny in Philadelphia'
- IMDb user rating: 8.8
- On the air: 2005–present
The degenerate proprietors of South Philly bar Paddy's Pub seem to do anything but manage their own bar, while their unending depravity, narcissism, and greed land them into one ludicrous, hilarious situation after the next. Infamously dubbed "'Seinfeld' on crack," the now-longest running live-action comedy series in American history has continued to elude most awards nominations, despite its lasting influence on pop culture and adoration from fans and critics.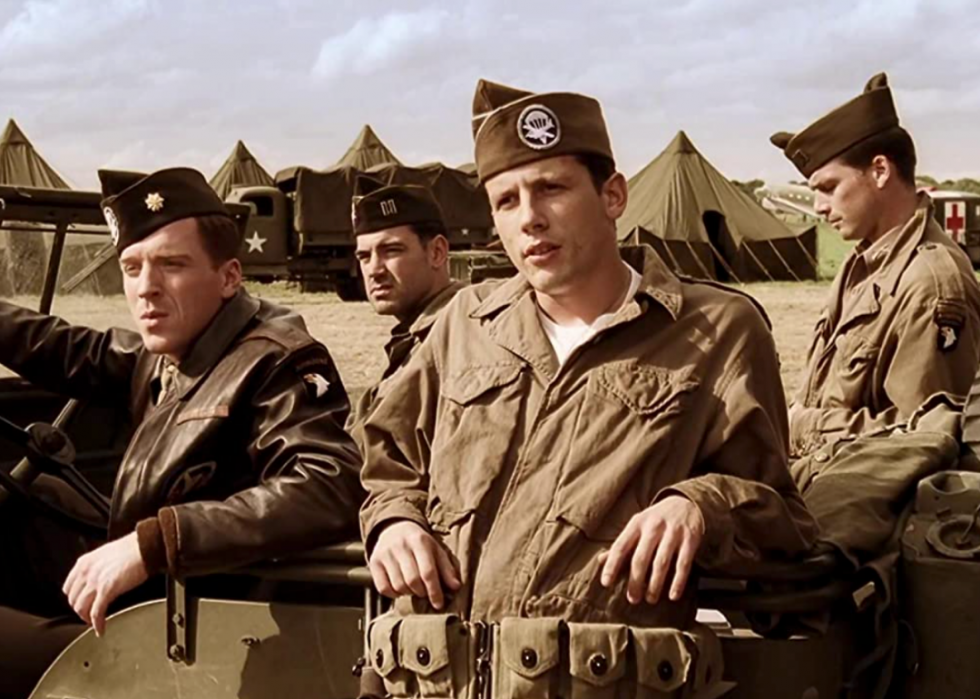 7 / 15
HBO Max: 'Band of Brothers'
- IMDb user rating: 9.4
- On the air: 2001
This 10-part series, executive produced by Steven Spielberg and Tom Hanks, chronicles the experiences of the young men in the E "Easy" Company, or the 506th Regiment of the 101st Airborne Division, during World War II. Based on the nonfiction book of the same name by Stephen E. Ambrose, the series features an extensive cast of main and supporting actors, including Damien Lewis, Ron Livingston, David Schwimmer, Colin Hanks, Michael Fassbender, and James McAvoy.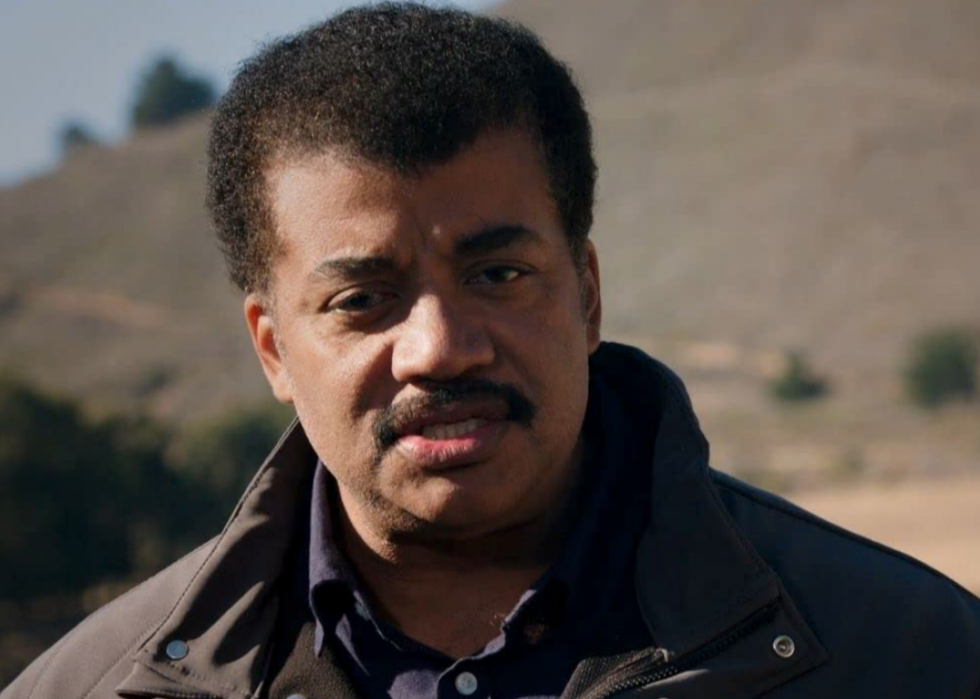 8 / 15
Hulu: 'Cosmos: A Spacetime Odyssey'
- IMDb user rating: 9.3
- On the air: 2014
Astrophysicist Neil deGrasse Tyson takes you on a voyage through the cosmos in this limited documentary series, which is presented in such a way as to render the concept of our infinite universe accessible to all viewers. The show is a follow-up to "Cosmos: A Personal Voyage" presented by astrophysicist Carl Sagan in 1980. "Cosmos: A Spacetime Odyssey" won a Peabody Award for its educational content and saw its sequel series, "Cosmos: Possible Worlds," air on National Geographic in 2020.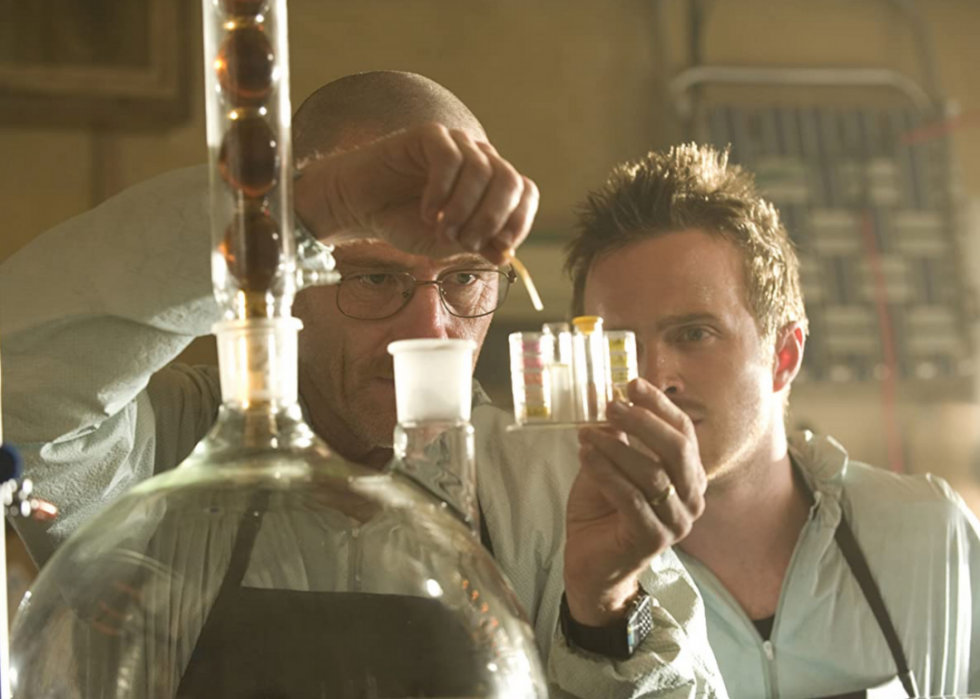 9 / 15
Netflix: 'Breaking Bad'
- IMDb user rating: 9.5
- On the air: 2008–2013
Ordinary high school chemistry teacher Walter White (Bryan Cranston) is diagnosed with terminal cancer, making the already tenuous financial stability of his family life even more fragile. Desperate to make money, White teams up with a troubled former student of his and joins the meth-making business. Frequently cited as one of the best shows of all time, the series won a total of 16 Emmy awards during its run.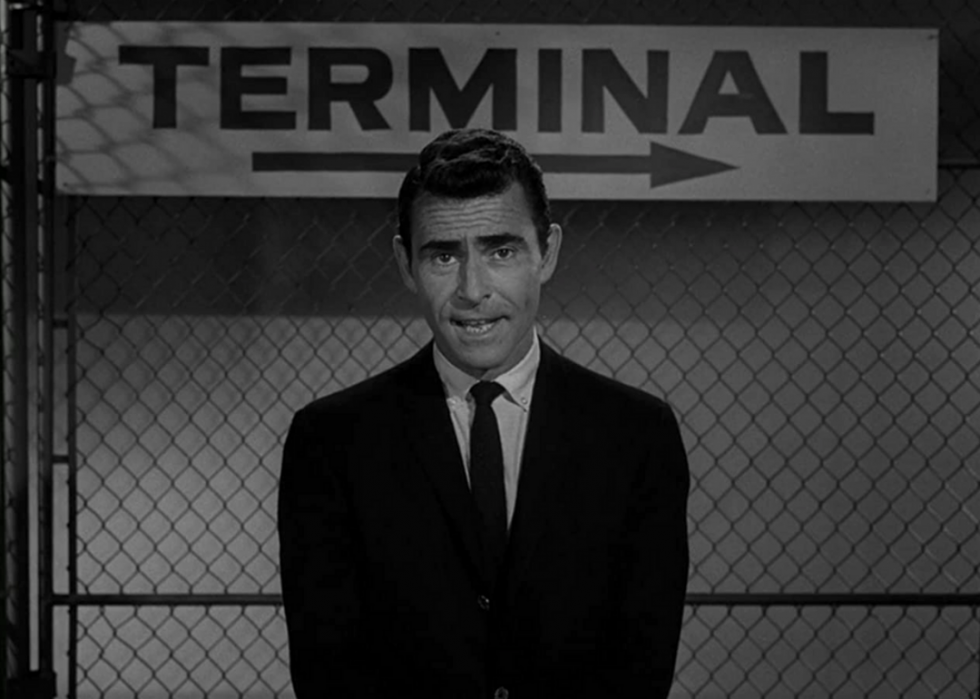 10 / 15
Paramount+: 'The Twilight Zone'
- IMDb user rating: 9.0
- On the air: 1959–1964
This classic anthology show, hosted by program creator Rod Serling, takes viewers on a journey through the strange and unusual. Each episode falls under the genre of sci-fi, fantasy, or horror, and features a stand-alone story, typically with a shocking ending and moral. The enduring popularity of the mid-20th century series led to three reboots in 1985, 2002, and 2019.
You may also like: Can you answer these real Jeopardy questions about TV shows?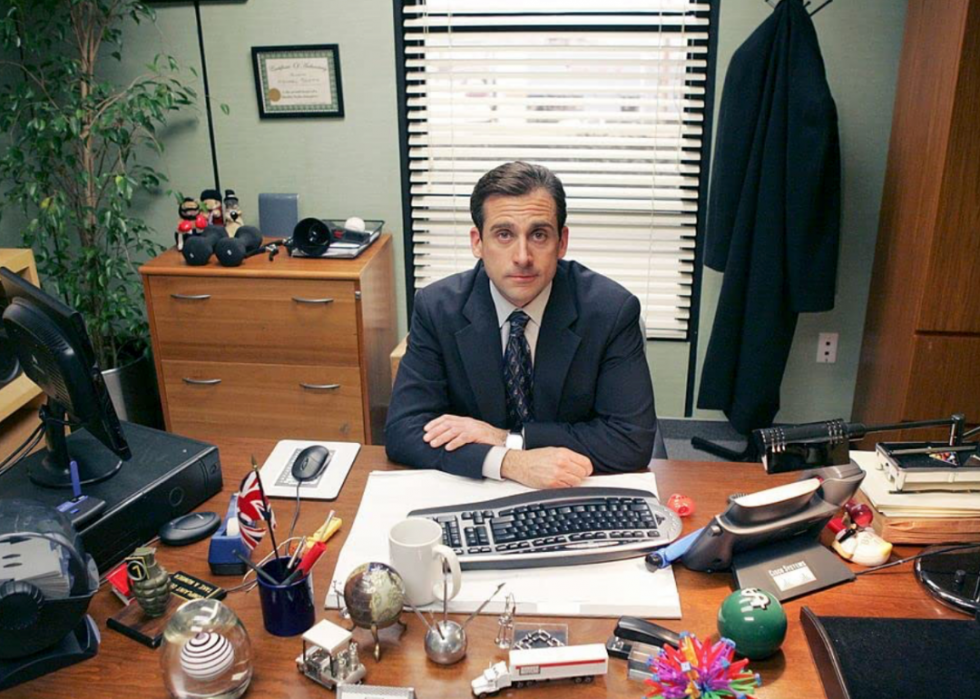 11 / 15
Peacock: 'The Office'
- IMDb user rating: 8.9
- On the air: 2005–2013
Bumbling branch manager Michael Scott (Steve Carrell) leads the Scranton, Pennsylvania leg of the Dunder Mifflin paper company while a documentary crew attempts to capture the life and times of these dysfunctional coworkers. The mockumentary-style sitcom is adapted from the U.K. series of the same name and was met with critical acclaim and a massive cultural impact. The show led to Scranton becoming something of a tourist site, even spawning a fan convention there.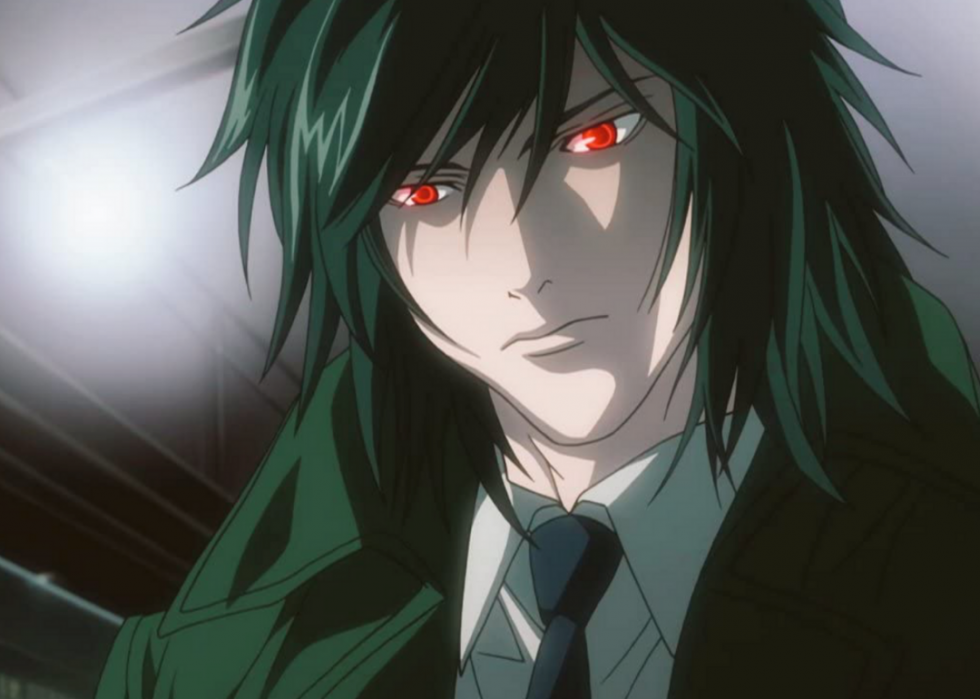 12 / 15
PlutoTV: 'Death Note'
- IMDb user rating: 9.0
- On the air: 2006–2007
Teenager Light Yagami discovers an ordinary notebook that grants an extraordinary power—the ability of its owner to kill the people whose names they write on the pages. The show follows Light and the book's original owner, the bored spirit Ryuk, as Light attempts to use the notebook to rid the world of immoral people. Adapted from the manga series of the same name, the popularity of the 37-episode program led to a novel, video games, four live-action Japanese films, a television drama, miniseries, and an American live-action film.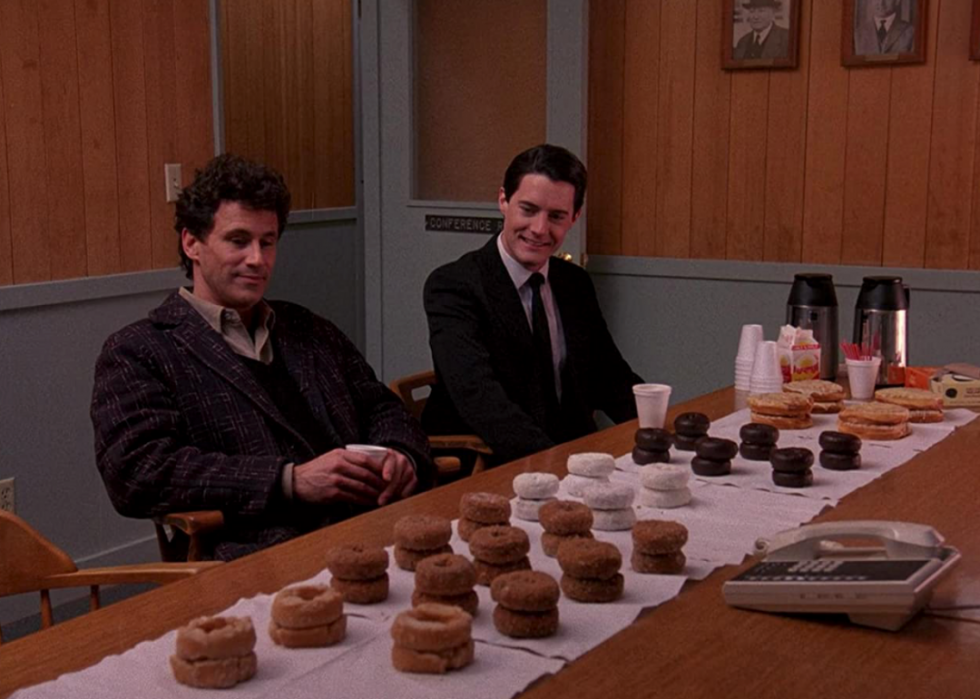 13 / 15
Showtime: 'Twin Peaks'
- IMDb user rating: 8.8
- On the air: 1990–1991
David Lynch's seminal hybrid drama follows determined FBI Special Agent Dale Cooper (Kyle MacLachlan) as he attempts to uncover the mystery behind the murder of high school prom queen Laura Palmer (Sheryl Lee). Laura's small hometown of Twin Peaks harbors dangerous secrets, and not all of them are of this world. Combining horror, the surreal, comedy, melodrama, and mystery, the lauded series was canceled after two seasons and spurred a devoted cult following, cementing it in pop culture history. Further interest in the show during the streaming age helped grant it a revival season in 2017—over 25 years after it ended—which was met with widespread acclaim and was considered one of the best shows of the year.
14 / 15
Starz: 'Lonesome Dove'
- IMDb user rating: 8.7
- On the air: 1989
Adapted from the 1985 novel of the same name, this series follows two retired Texas Rangers as they drive a herd of cattle from Texas to Montana. The four-part miniseries stars Robert Duvall and Tommy Lee Jones and was originally intended to be a film starring John Wayne, Jimmy Stewart, and Henry Fonda. However, the film was scrapped, and the script was reworked into the novelization.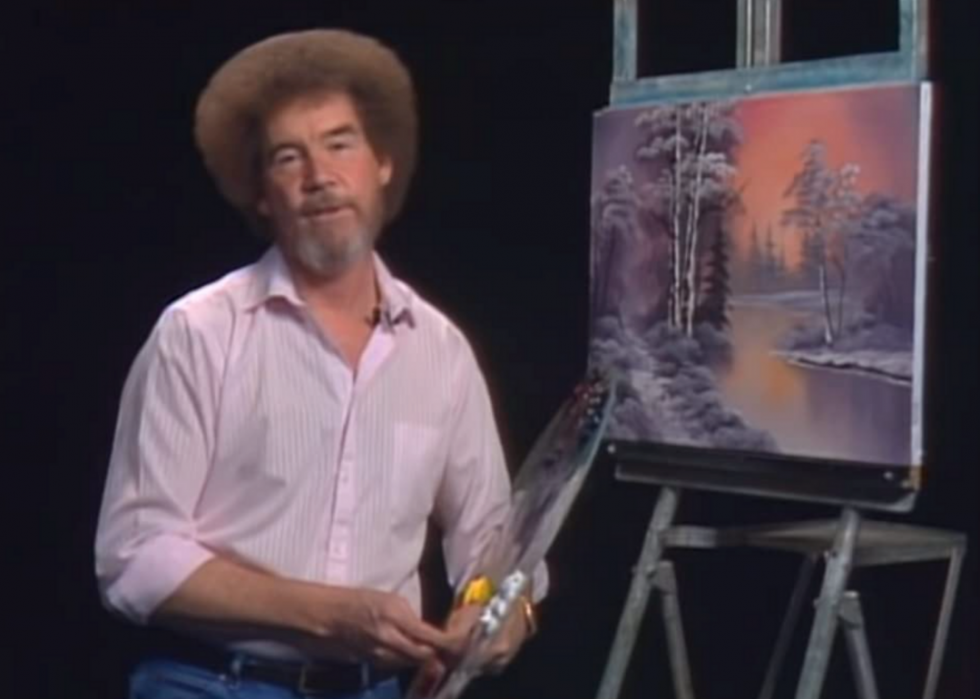 15 / 15
Tubi: 'The Joy of Painting'
 - IMDb user rating: 9.4
- On the air: 1983–1994
Everyone's favorite big-haired American painter Bob Ross takes us along as he paints landscapes full of happy little trees in this instructional television series, which has captured the adoration of painting hobbyists and casual viewers alike. Ross's warm positivity in the relaxing series has had a lasting legacy on pop culture, inspiring countless memes and gaining popularity among the ASMR community.
You may also like: Award-winning TV shows that ended in controversy