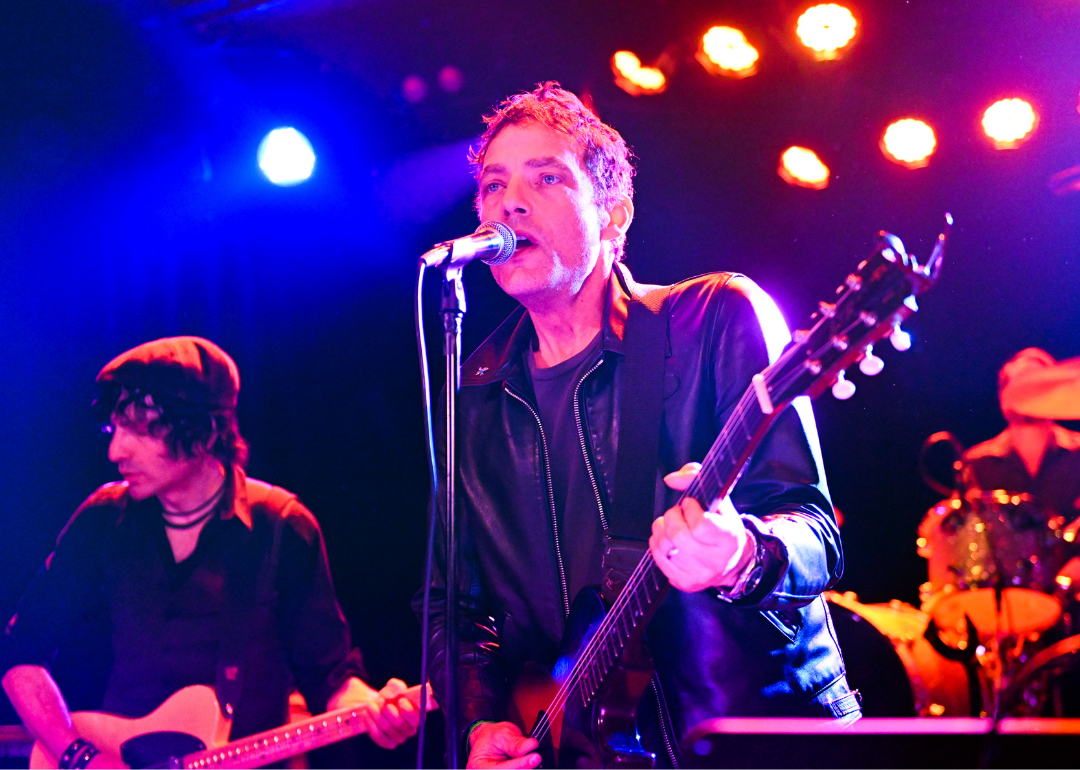 Highly anticipated albums coming out in 2021
Scott Dudelson // Getty Images
Highly anticipated albums coming out in 2021
Live music is making a comeback this summer, what with the U.S. seeing high vaccination rates, plummeting COVID-19 rates, and relaxed guidelines around social distancing and masks. Festivals and tours are being announced almost daily, and many of the industry's top names have been hard at work in the studio prepping new material.
Stacker dug into upcoming album release calendars across the web and compiled a list of highly anticipated albums across genres with 2021 release dates. Albums are listed by release date where applicable. Each slide includes a brief history of the artist's discography, and any news available about their upcoming album.
Keep reading to see which electro artist is switching over to acoustic tracks for their next project, which iconic rocker has a posthumous release on deck, and to learn more about the controversy surrounding Lil Nas X's single off his forthcoming album "Montero."
You may also like: 30 pop songs you may not know are covers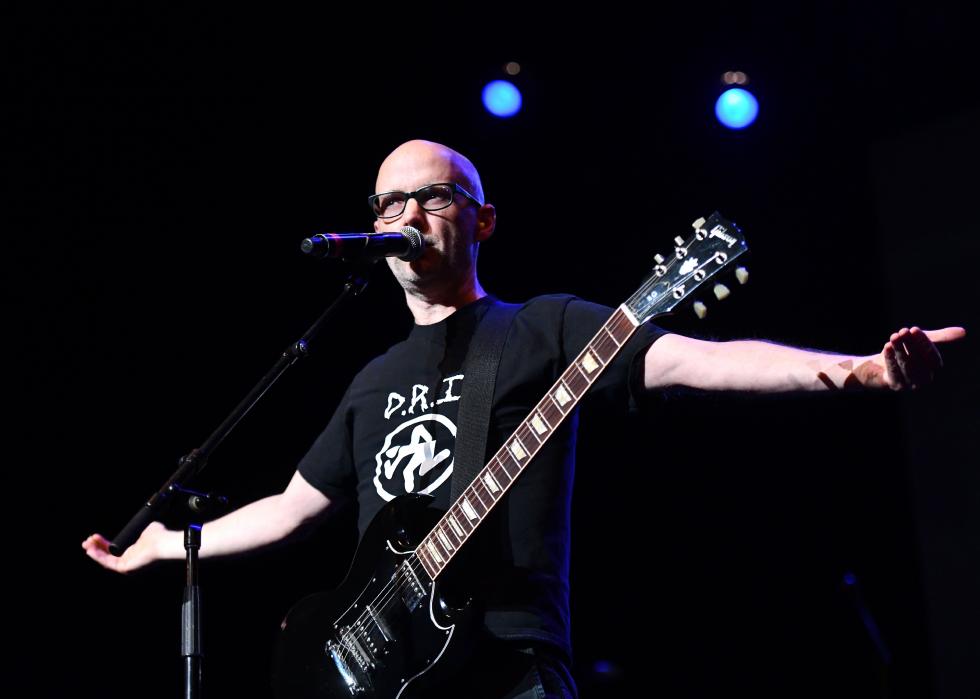 1 / 25
Scott Dudelson // Getty Images
'Reprise' by Moby
- Release date: May 28
Electronic music legend Moby's 19th studio album "Reprise" is composed mainly of acoustic and orchestral songs. Tracks on the new release showcase the extensive talent of Icelandic pianist Víkingur Ólafsson.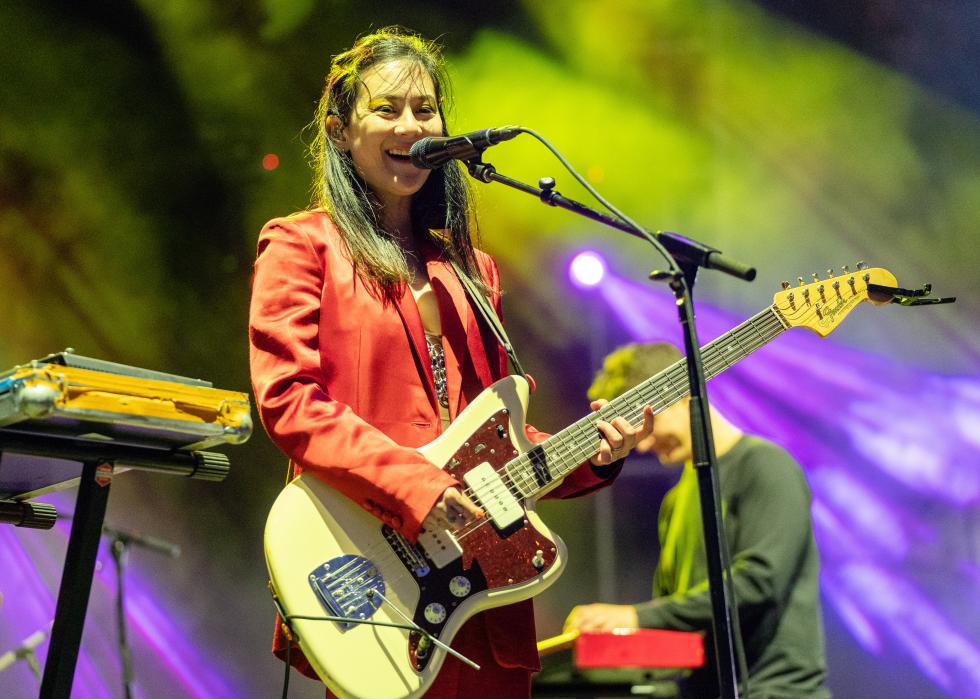 2 / 25
Josh Brasted // Getty Images
'Jubilee' by Japanese Breakfast
- Release date: June 4
Michelle Zauner, who releases music as Japanese Breakfast, returns following the success of 2017's "Soft Sounds from Another Planet" with her third album. Zauner has already earned critical acclaim this year for her memoir, "Crying in H Mart," based on a 2018 New Yorker essay about grief, heritage, and the comforts of food.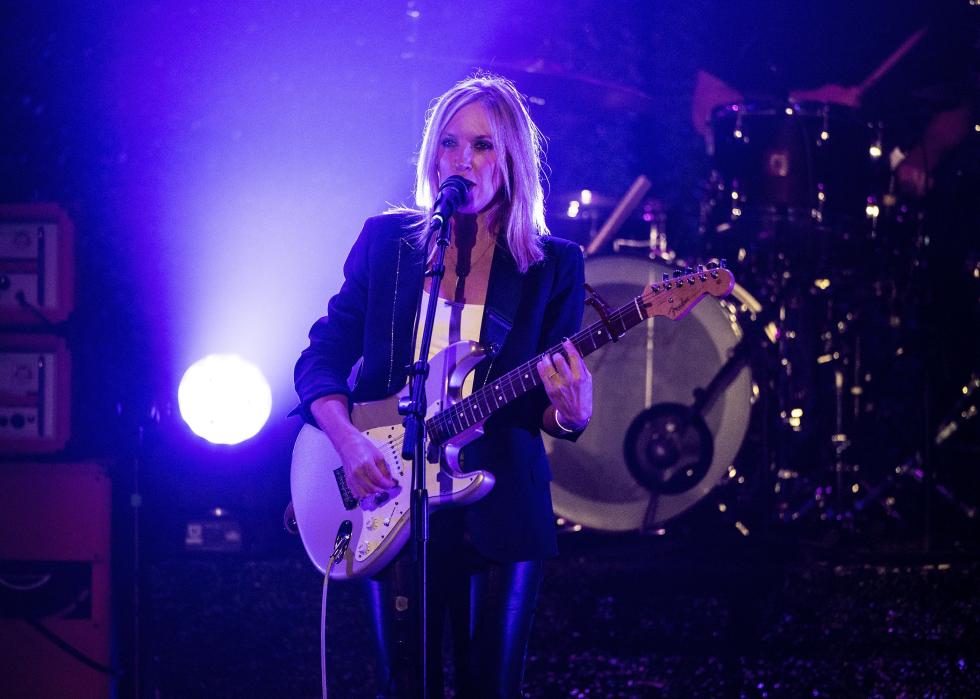 3 / 25
Timothy Norris // Getty Images
'Soberish' by Liz Phair
- Release date: June 4
It's been 11 years since Liz Phair released her last album. This latest offering sees Phair reuniting with producers from her hit debut "Exile in Guyville," with new songs inspired by R.E.M., Velvet Underground, and the Talking Heads. Phair released a memoir in 2019 called "Horror Stories."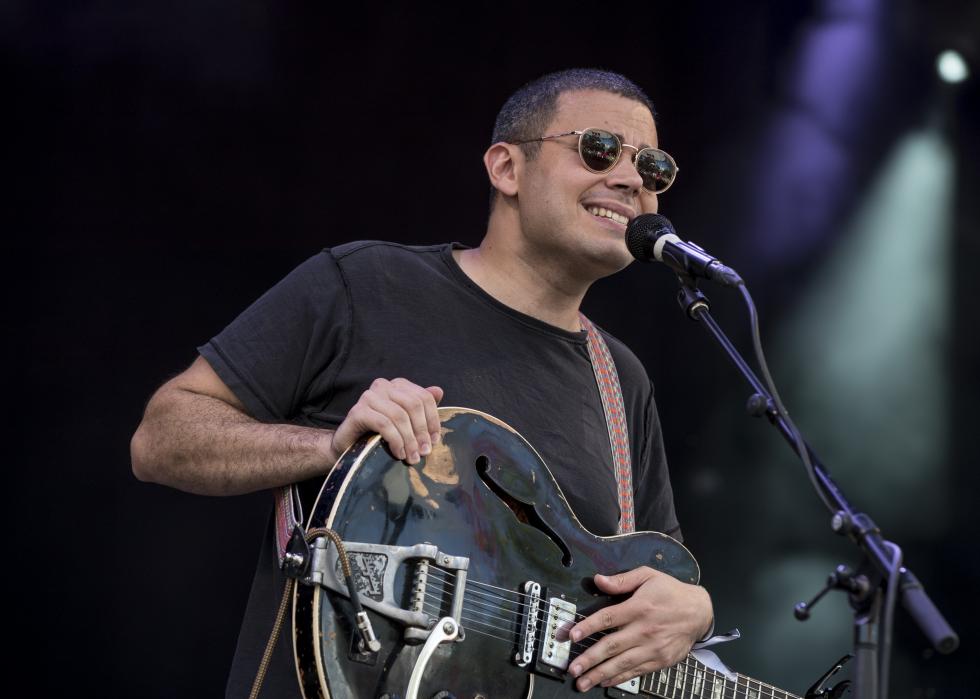 4 / 25
Yuliya Christensen // Getty Images
'Changephobia' by Rostam
- Release date: June 4
"Changephobia" is the sophomore album by Rostam, an Iranian-American artist who has won several awards producing for the likes of HAIM and Vampire Weekend. In 2017, Rostam, whose full name is Rostam Batmanglij, released his solo debut "Half-Light."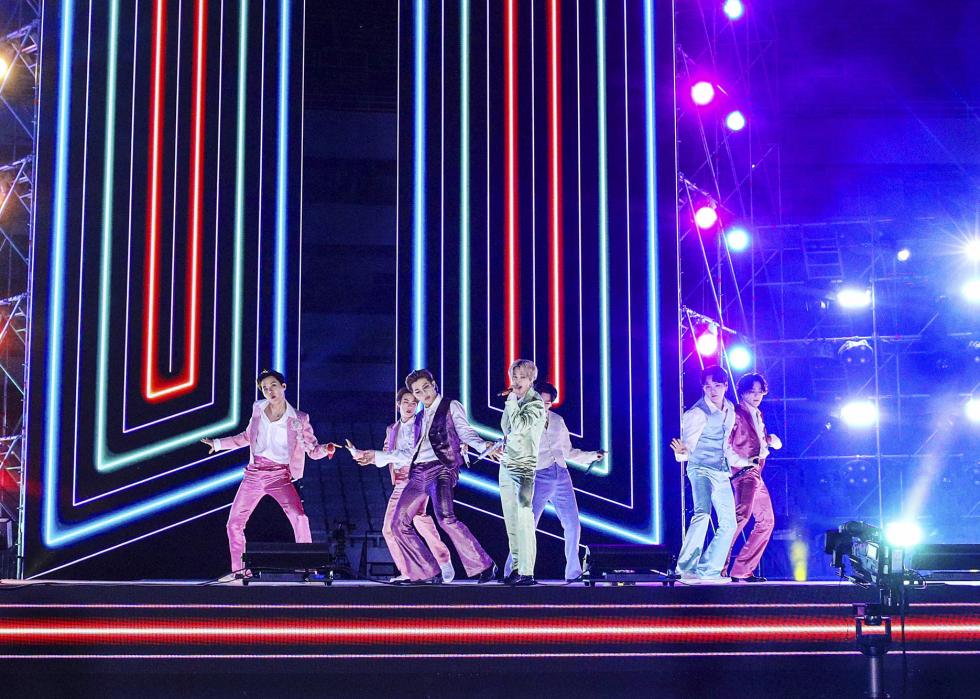 5 / 25
'BTS, The Best' by BTS
- Release date: June 16
BTS has legions of fans across the globe, but one of the group's most potent markets is Japan. BTS' June release of "The Best," done entirely in Japanese, features new versions of some of the band's biggest hits like "Fake Love." The album is not the only big offering from BTS in 2021—the Korean band also partnered McDonald's for a BTS-branded meal this summer.
You may also like: Most-Nominated artists who have never won a Grammy
6 / 25
Gary Miller // Getty Images
'I Know I'm Funny haha' by Faye Webster
- Release date: June 25
Faye Webster had a breakthrough with 2019's "Atlanta Millionaires Club," and the Peach State native returns this summer with an album influenced by country, '70s pop, and southern rap. Among the fans of Webster's artistry? Barack Obama, who included the artist on his 2020 list of favorite songs.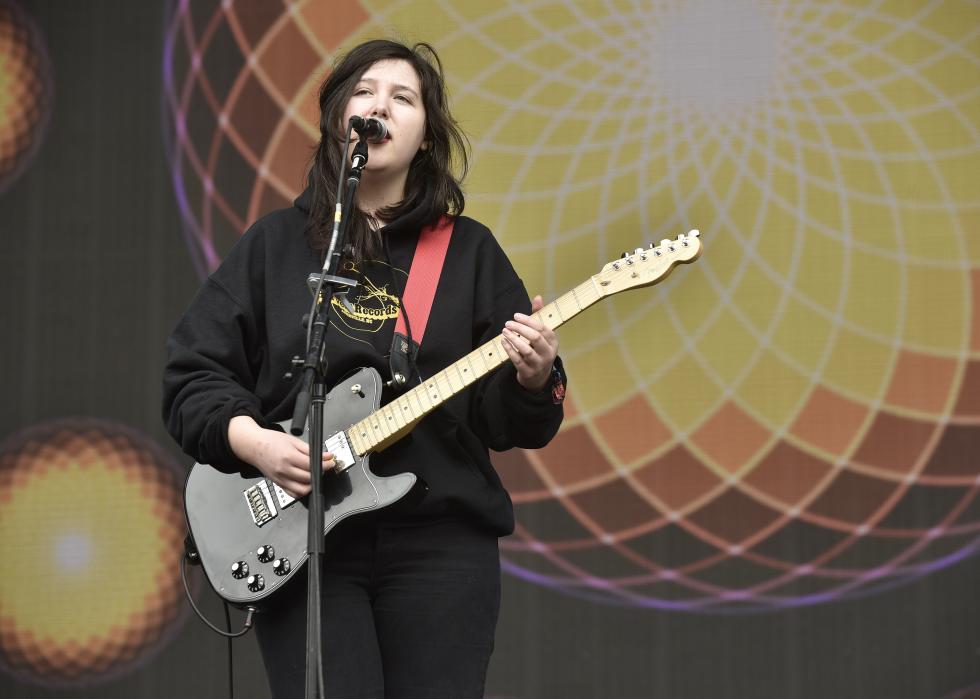 7 / 25
Tim Mosenfelder // Getty Images
'Home Video' by Lucy Dacus
- Release date: June 25
You may know Lucy Dacus from her work with Phoebe Bridgers, but this Virginia native has already released two acclaimed solo albums. "Home Video" features Dacus reuniting with former Boygenius bandmates Bridgers and Julien Baker.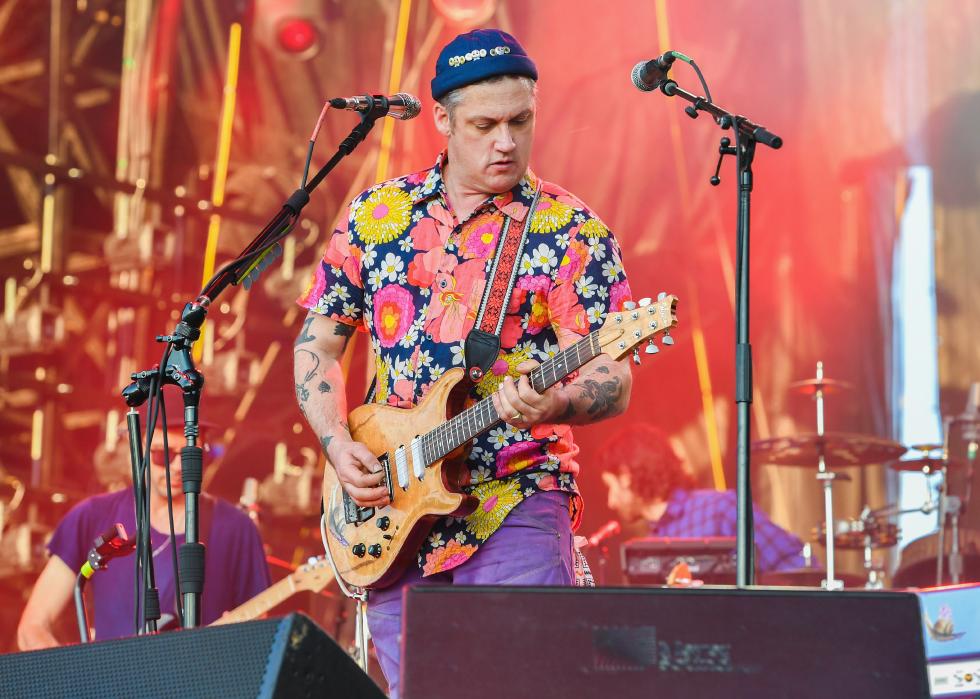 8 / 25
Erika Goldring // Getty Images
'The Golden Casket' by Modest Mouse
- Release date: June 25
Modest Mouse has been making music for nearly 30 years. It wasn't until 2004 that the band reached mainstream success with "Float On" and "The Ocean Breathes Slowly," but diehard fans are eagerly awaiting their seventh studio album, the band's first since 2015's "Strangers to Ourselves." An album has been on fans' radars since 2019 when the band released a peppering of new songs (none of which appear on "The Golden Casket" and went on tour with the Black Keys.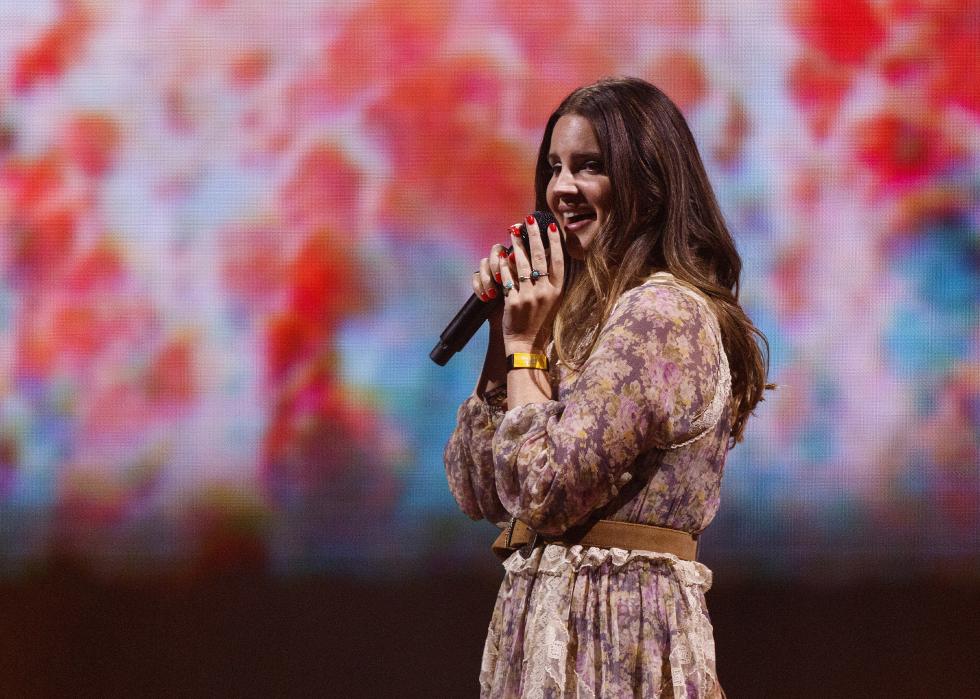 9 / 25
Andrew Chin // Getty Images
'Rock Candy Sweet' and 'Blue Banisters' by Lana Del Rey
- Release dates: June 1 and July 4
2021 has been a prolific year for Lana Del Rey. Shortly after releasing the 2021 album "Chemtrails over the Country Club," she announced another album, "Rock Candy Sweet." Then, about a month before the release of "Rock Candy Sweet," Del Rey surprised fans yet again with the announcement of "Blue Banisters" scheduled for July 4.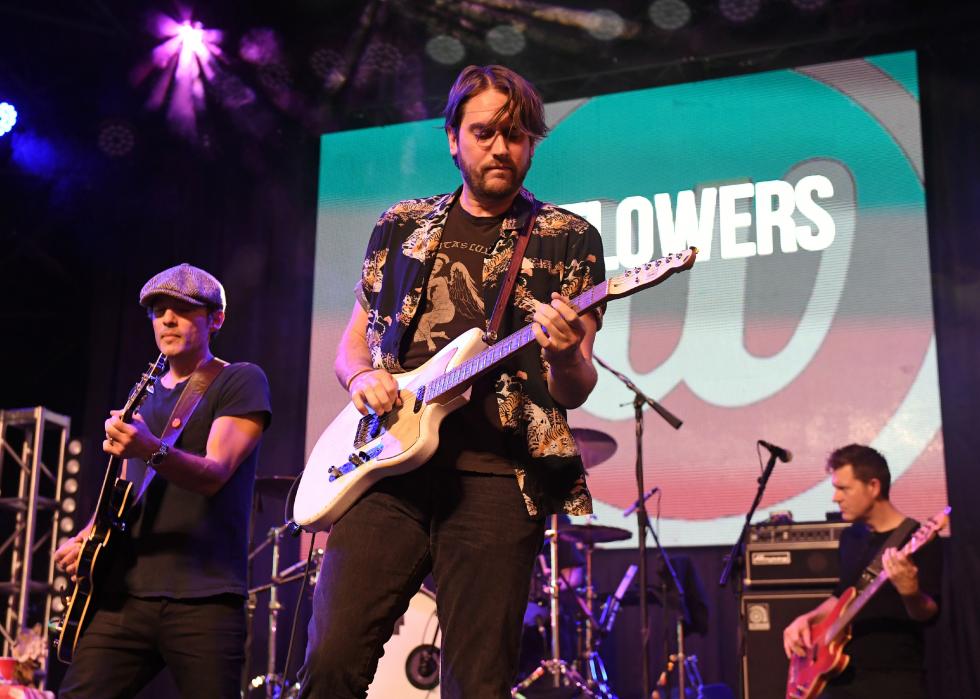 10 / 25
Ethan Miller // Getty Images
'Exit Wounds' by The Wallflowers
- Release date: July 9
The Wallflowers received an uptick in interest after their song "One Headlight" was featured in the 2020 film "The King of Staten Island." One year later, bandmates look to capture the attention of even more fans with the release of "Exit Wounds," their first studio album since 2012.
You may also like: Most famous musician born the same year as you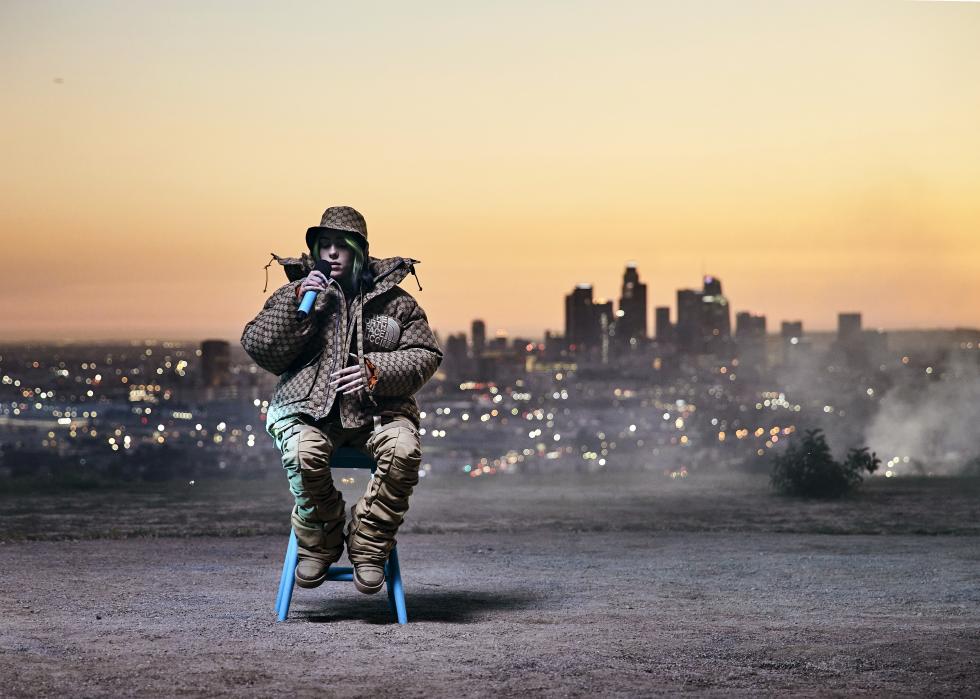 11 / 25
Koury Angelo // Getty Images
'Happier Than Ever' by Billie Eilish
- Release date: July 30
Decades ago, street teams might have plastered cities with promotional posters or parked themselves outside MTV studios with giant placards, but today you can reach millions more in seconds on platforms like Instagram. On April 27, that's how Billie Eilish revealed her second studio album, second studio album, with the single "Your Power" serving as a taste of more music to come.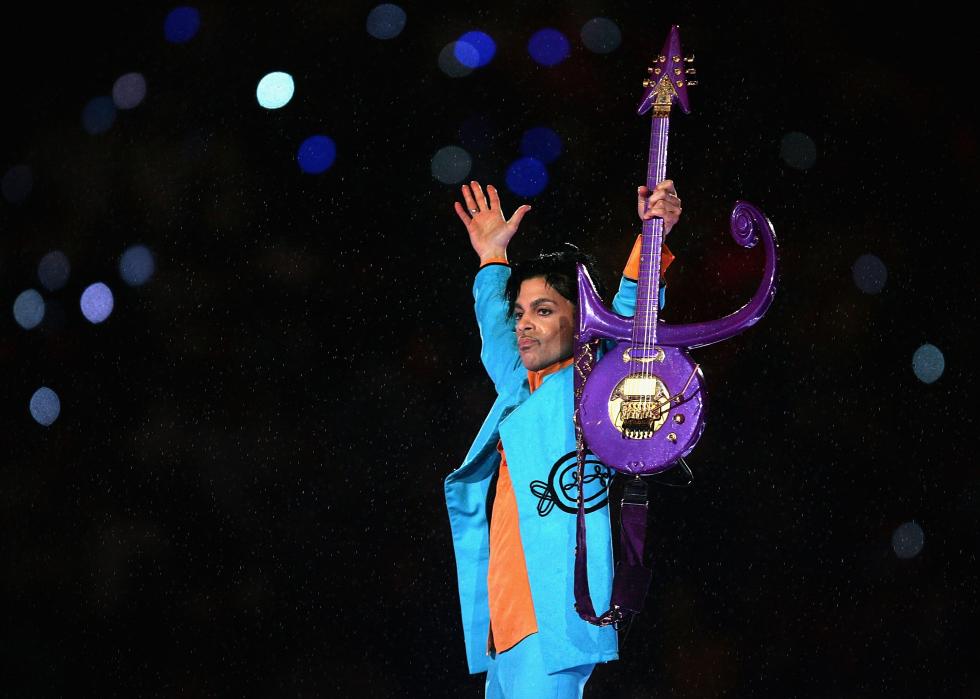 12 / 25
Jonathan Daniel // Getty Images
'Welcome 2 America' by Prince
- Release date: July 30
In April, the estate of Prince unexpectedly announced a new vinyl release of the 1998 acoustic album "The Truth." The good news just kept coming, as soon after that, it was announced that an album of unreleased material would come out this summer. Many of the recordings took place back in 2010, six years before Prince's death.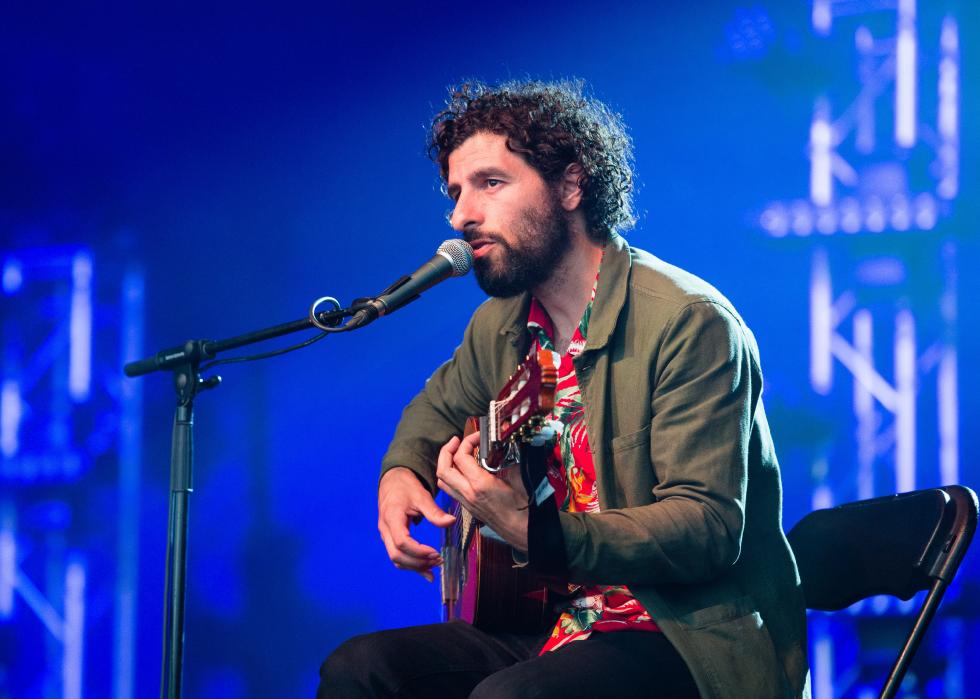 13 / 25
Jeff Spicer // Getty Images
'Local Valley' by José González
- Release date: Sept. 17
"Local Valley" will be Swedish musician José González's first album in six years. González unveiled a Spanish-language single earlier in 2021; it's unknown if there will be other Spanish songs on "Local Valley." González has been active with his side project Junip during his hiatus.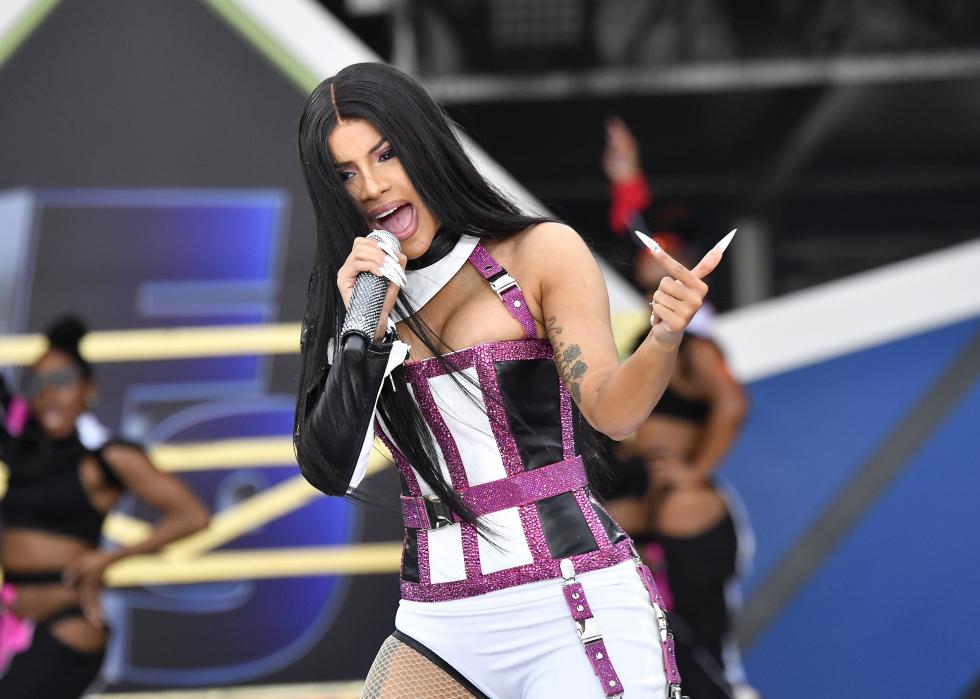 14 / 25
Frazer Harrison // Getty Images
Title TBA by Cardi B
- Release date: TBA
Cardi B dropped her first album only three years ago, but since then she has become one of pop culture's most prominent figures. Working with Megan Thee Stallion, DJ Khaled, and others, Cardi B became a chart-topper while keeping busy on reality TV and in commercials. The coronavirus pandemic delayed her sophomore LP's release, but in April, Cardi B said she would "go away for a very long time" to properly finish the as-yet-untitled album.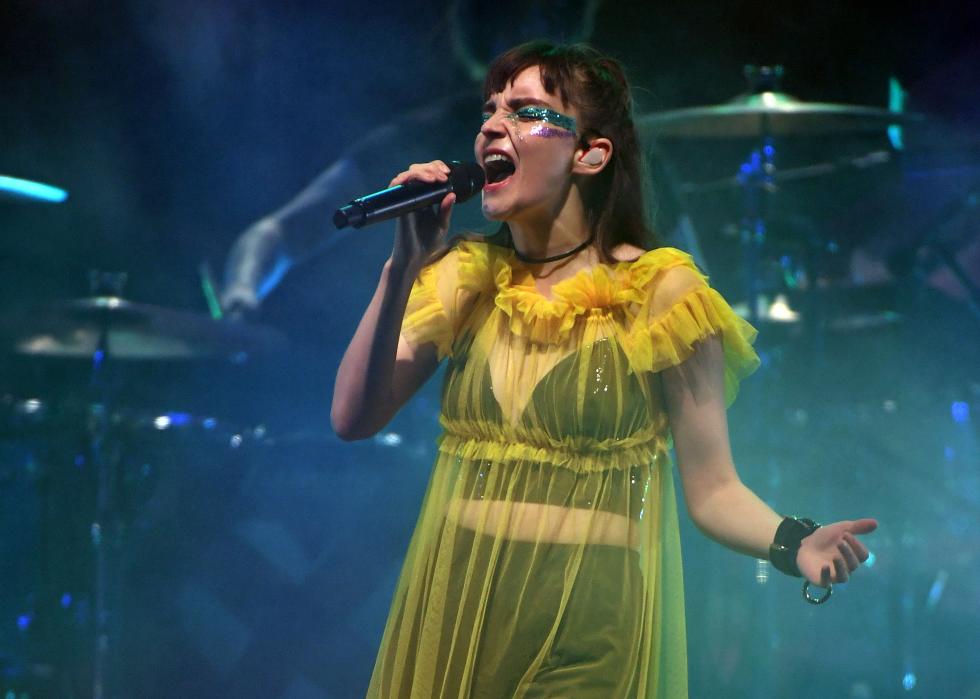 15 / 25
Ethan Miller // Getty Images
Title TBA by Chvrches
- Release date: TBA
For almost a decade, Chvrches has spread the gospel of Scottish dance pop. The band's fourth studio album, rumored to be called "CH4," was recorded during lockdown and reportedly brought the band closer than ever before. Unlike their previous albums, the band's new record is built around an undisclosed theme.
You may also like: Song of the summer the year you graduated high school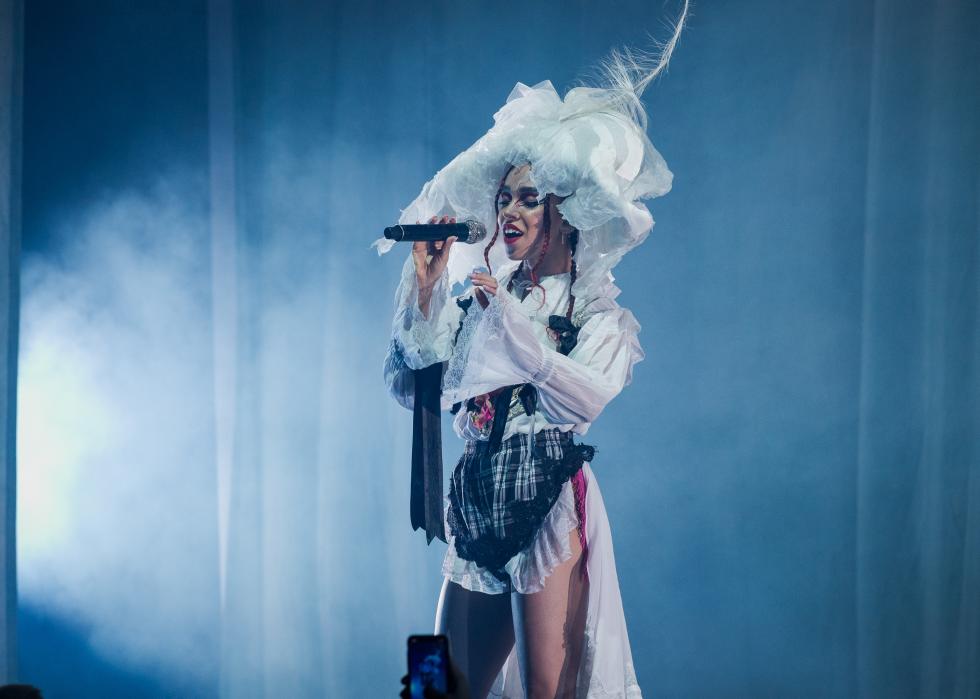 16 / 25
David Wolff - Patrick // Getty Images
Title TBA by FKA Twigs
- Release date: TBA
British singer FKA Twigs is one of the most diverse acts out there, combining elements of dance, R&B, trip hop, and soul. Her new album is expected to include elements of Afrobeats and a collaboration with pop star Dua Lipa. Twigs has been an open book in her songs and in her life; in 2018, she shared her experience of having six fibroid tumors removed.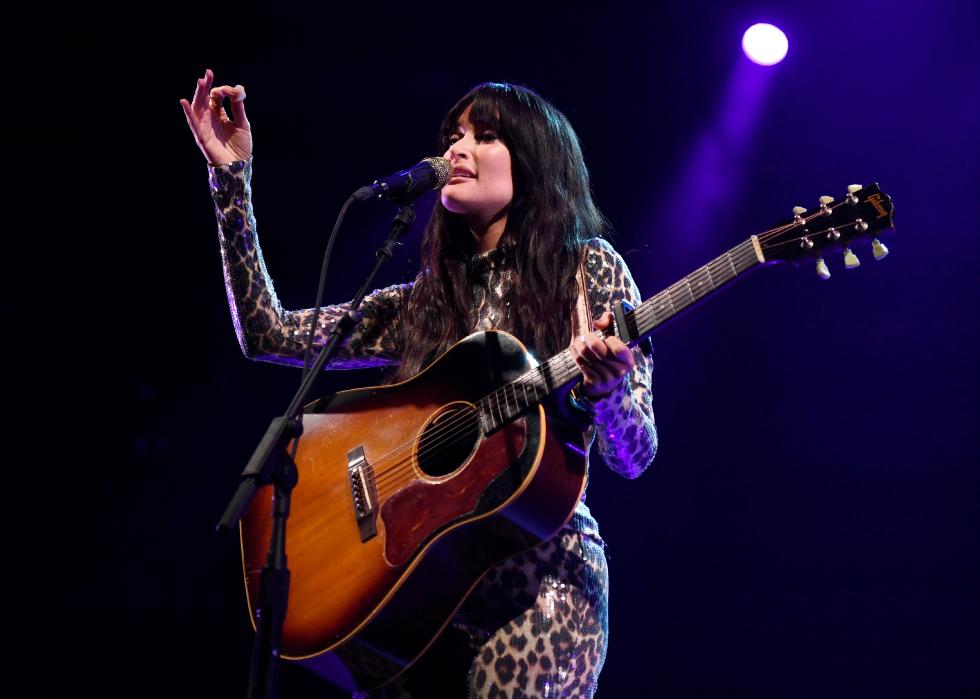 17 / 25
Ethan Miller // Getty Images
Title TBA by Kacey Musgraves
- Release date: TBA
Coming off her landmark album "Golden Hour," Kacey Musgraves returns in 2021 with her fifth studio project. The "galactic country" artist, who won six Grammys (including Album of the Year) two years ago, was recently on the cover of Rolling Stone. Musgraves has always been a bit of an outlier in the country scene, not only for her unique style but also for her willingness to be outspoken on issues like LGBTQ+ rights.
18 / 25
Amy Sussman/BBMA2020 // Getty Images
'Montero' by Lil Nas X
- Release date: TBA
Lil Nas X drew the ire of conservatives and religious circles earlier this year when he released a music video and pair of Nikes that evoked images of hell. The controversy did not stop the thirst for Lil Nas X's music, as his single "Montero (Call Me By Your Name)" shot to #1 on the Billboard charts. The "Old Town Road" singer fired back at his critics for their hypocrisy in accusing him of bringing down society with music rather than focus on government inaction following mass shootings.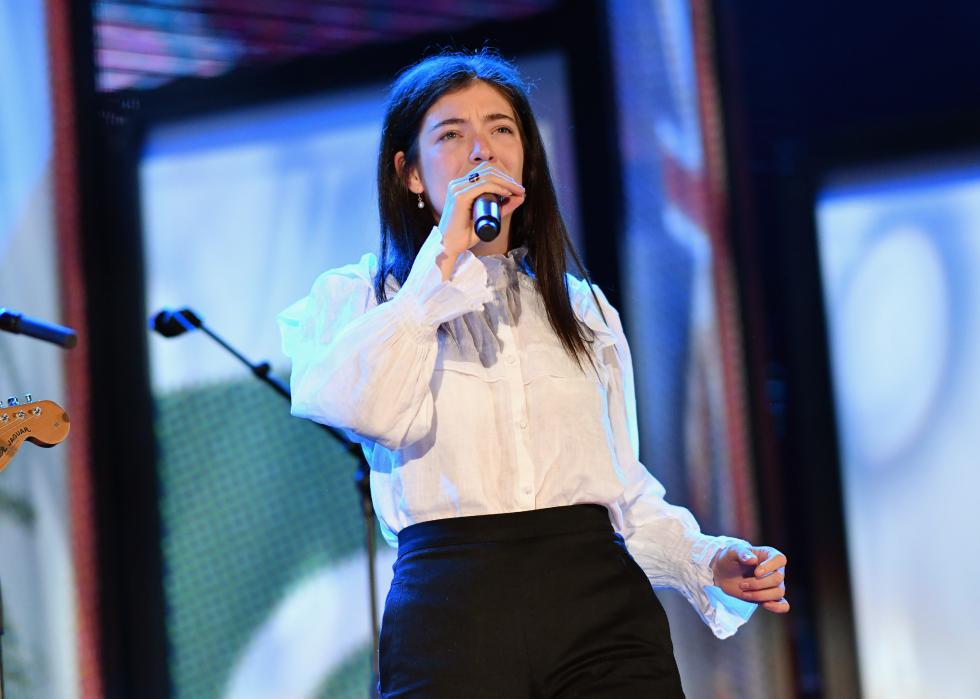 19 / 25
Kai Schwoerer // Getty Images
Title TBA by Lorde
- Release date: TBA
Lorde fans are going wild with speculation over her third studio album, which is rumored to feature production by pop maestro Jack Antonoff, who's best known for a string of hits with Taylor Swift. The new project may feature hints of 70s rock, but it's unknown where or when recording is taking place. During the creation of her last album, Lorde (real name Ella Yelich-O'Connor) spent a lot of time hanging out at a diner near Manhattan's Columbus Circle.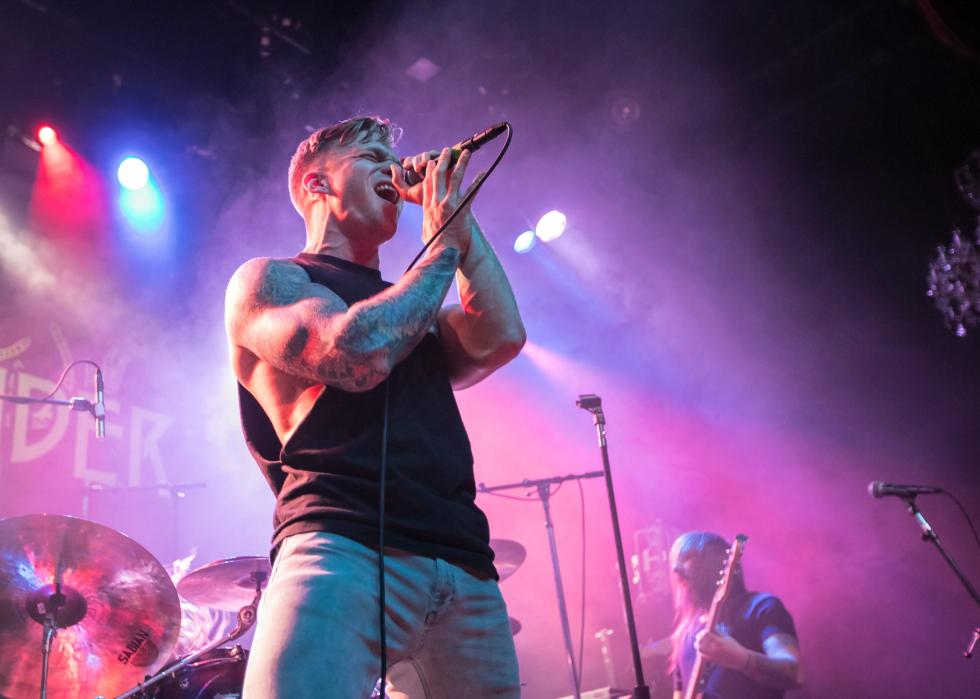 20 / 25
Miikka Skaffari // Getty Images
Title TBA by Meshuggah
- Release date: TBA
For those who didn't know, Swedish metal has a long and illustrious history—and Meshuggah remains one of the top Scandinavian metal bands around as bandmates head into their 30th year together. Like many bands during the pandemic, much of Meshuggah's latest album was created remotely, slowing the process considerably compared to the comfort of a studio.
You may also like: Top 100 country songs of all time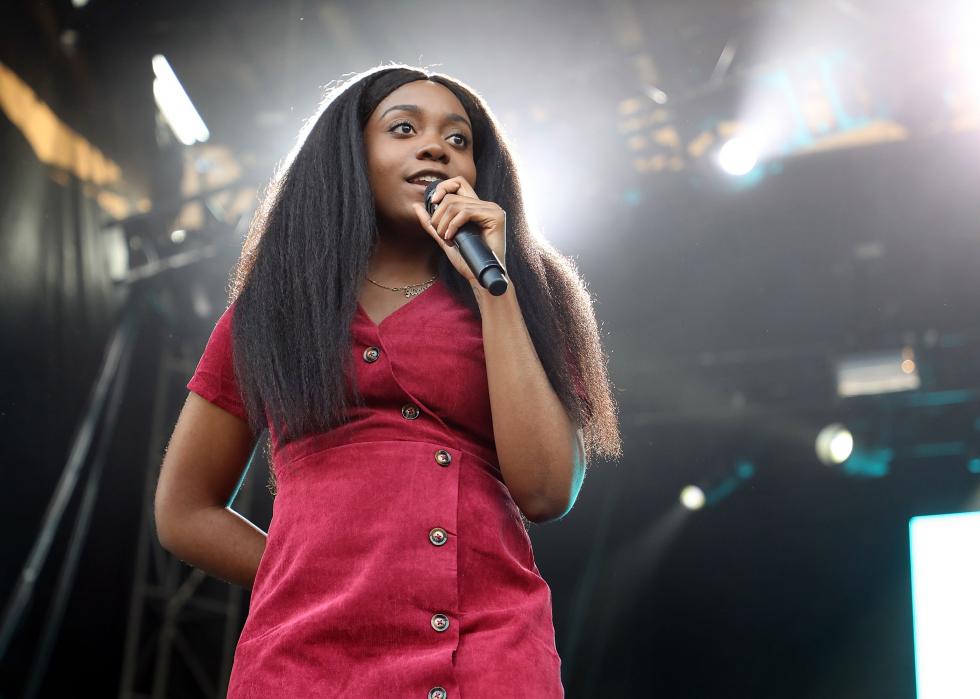 21 / 25
Taylor Hill // Getty Images
'Factory Baby' by Noname
- Release date: TBA
Three years after Noname's groundbreaking debut album, the Chicago rapper returns with "Factory Baby." Noname has already released the lead single, "Rainforest," and she continues to inspire outside the music scene with a book club highlighting the work of authors of color.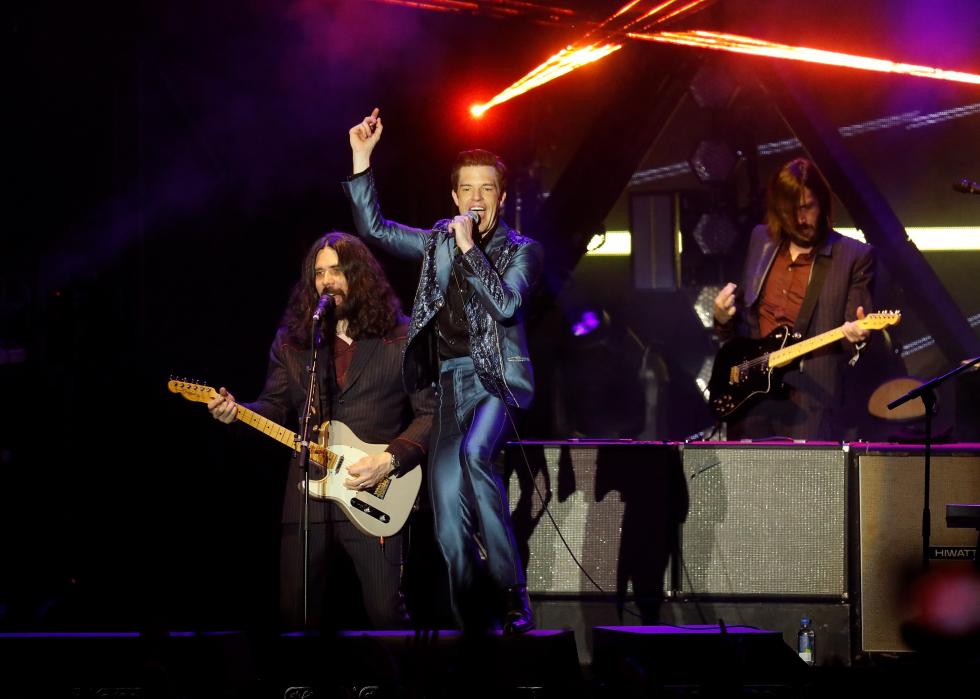 22 / 25
Taylor Hill // Getty Images
Title TBA by The Killers
- Release date: TBA
It's been 20 years since The Killers, fronted by lead singer Brandon Flowers, was formed. The group achieved rapid success with the debut single "Mr. Brightside" and are currently preparing to release a seventh studio album, set to feature the return of band co-founder Dave Keuning, who left the group before The Killer's last album was released.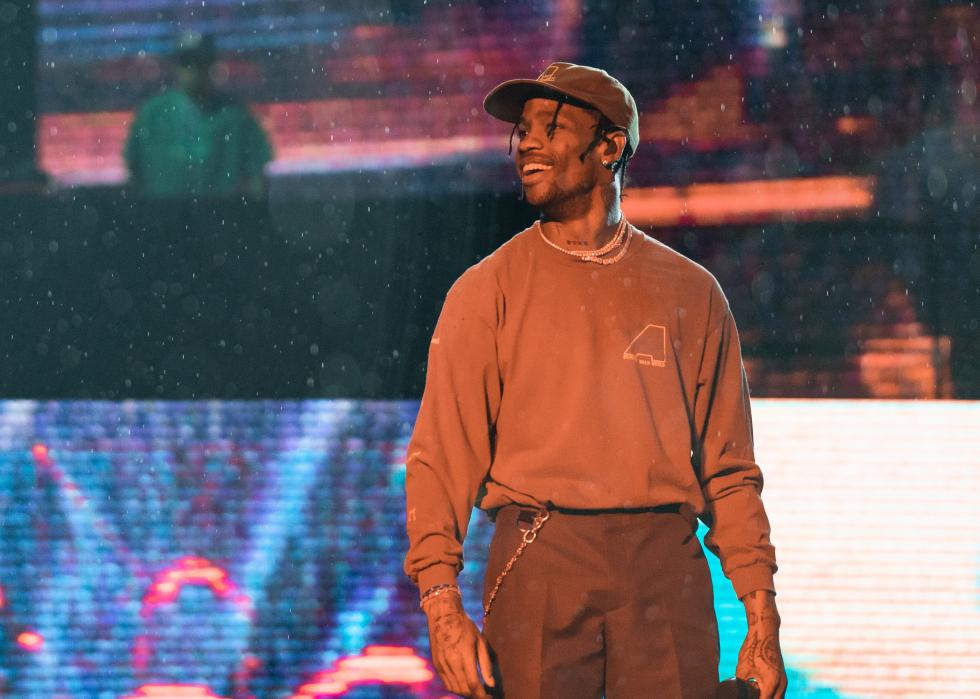 23 / 25
Lorne Thomson // Getty Images
'Utopia' by Travis Scott
- Release date: TBA
Like fellow McDonald's collaborators BTS, Travis Scott has a new album out this year. Scott, who came up under the tutelage of acts like Kanye West and Kid Cudi, reached a new level with his last album "Astroworld." Scott has already teased his upcoming album, "Utopia," with recent songs featuring Young Thug and Future.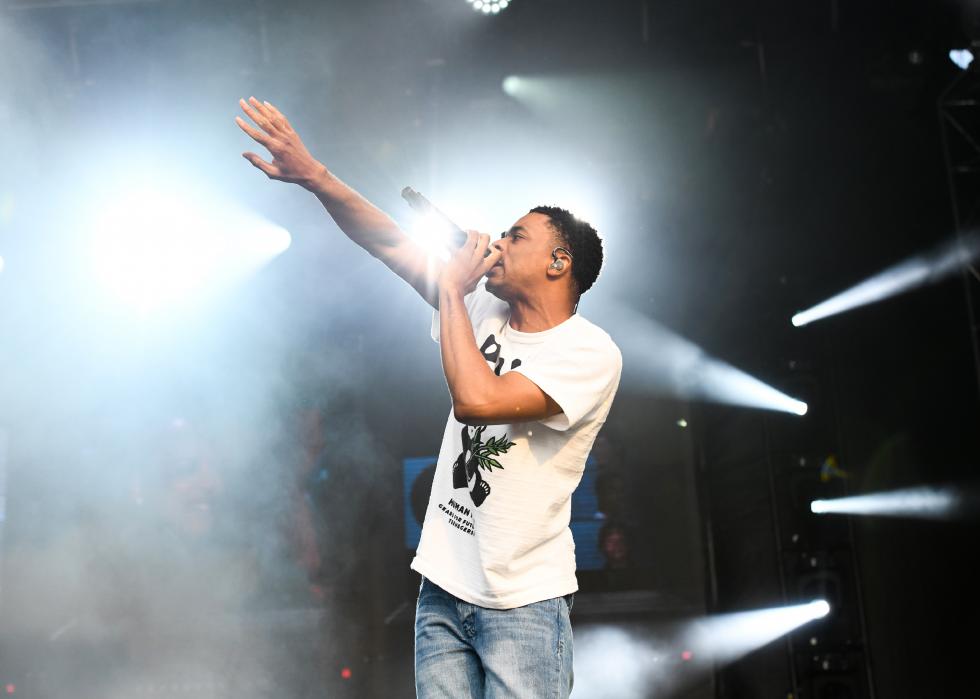 24 / 25
Noam Galai // Getty Images
'Vince Staples' by Vince Staples
- Release date: TBA
Vince Staples is set to release his fourth full-length album this summer, and the rapper is teasing an additional LP called "Ramona Park Broke My Heart." Staples, whose West Coast hip-hop style has earned the respect of Odd Future, Mac Miller, and Gorillaz, also has a Netflix show in the works.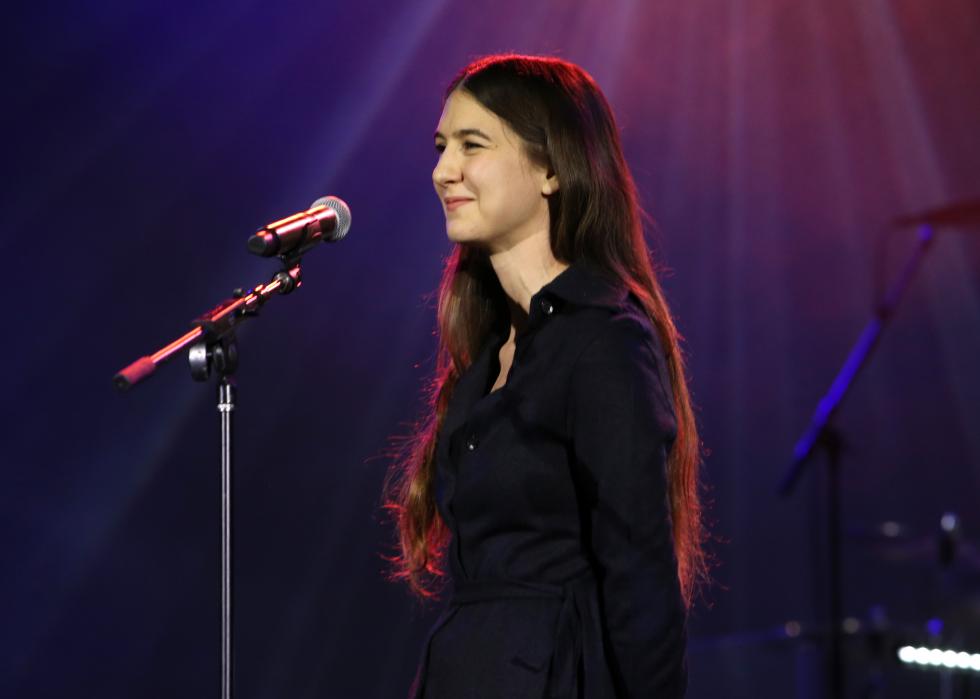 25 / 25
Jesse Grant // Getty Images
Title TBA by Weyes Blood
- Release date: TBA
Natalie Mering, who performs as Weyes Blood, was included in a tribute album of Bob Dylan covers in the June issue of Uncut. A full-length project will be coming from Mering later this year; in the meantime, fans of her folk rock sound can satiate themselves with songs like "Titanic Rising," an unreleased track from her 2019 album of the same name.
You may also like: The richest country music stars