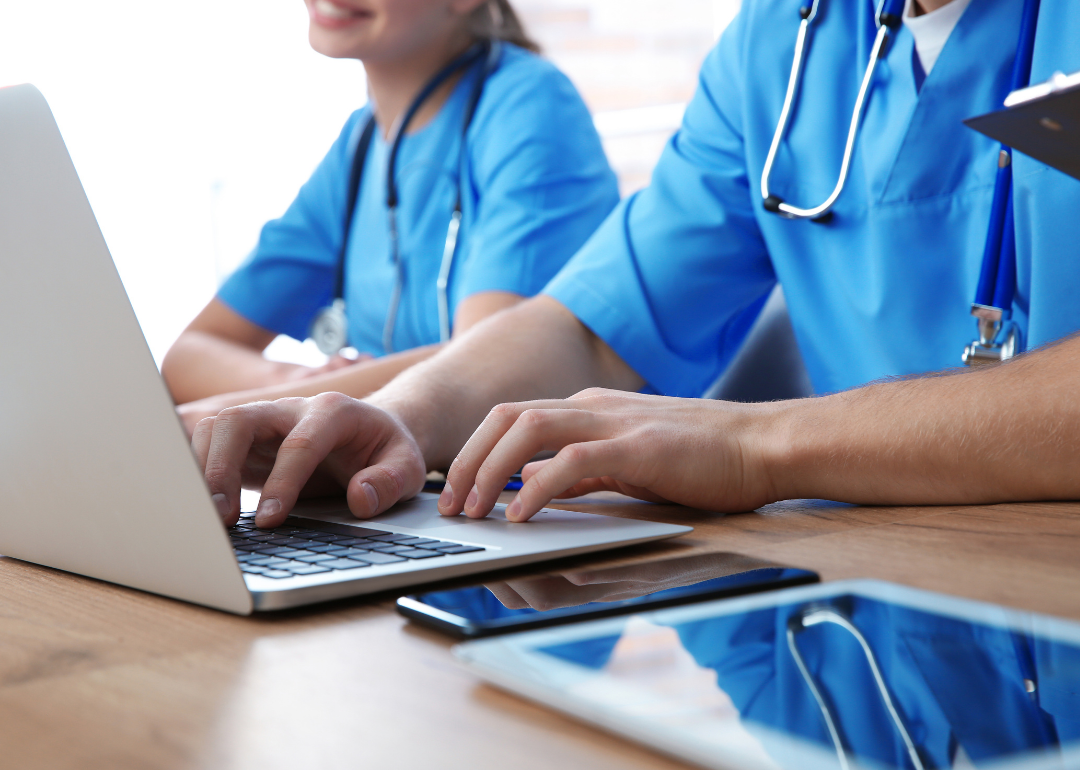 Stacker Studio
Grad schools that offer online nursing programs
New Africa // Shutterstock
Grad schools that offer online nursing programs
A graduate-level degree increases earning potential for nurses exponentially. According to the U.S. Bureau of Labor Statistics, the median pay for a registered nurse is $75,330 per year. Meanwhile, the agency reports that nurses who hold a master's degree, like nurse anesthesiologists, earn a median wage of $189,190 per year. At almost double, it seems clear that the time and monetary investments required to obtain a higher level of education would be well worth it.
Yet many nurses don't have enough flexibility in their schedules to spend two years in a classroom while also maintaining their careers, which is why online programs are such a great option. Obtaining a graduate degree fully online or through a hybrid program provides access to the same high-quality education in-person students are receiving, but without having to uproot your entire life or take time off to attend lectures.
NursingEducation used 2021 data from Niche to compile 25 graduate schools that offer online programs across the United States. The schools are listed in alphabetical order by the states in which they are located. Read on for a closer look at each program, and to get a better idea of cost, specialties offered, and time required.
This story originally appeared on
and was produced and distributed in partnership with Stacker Studio.