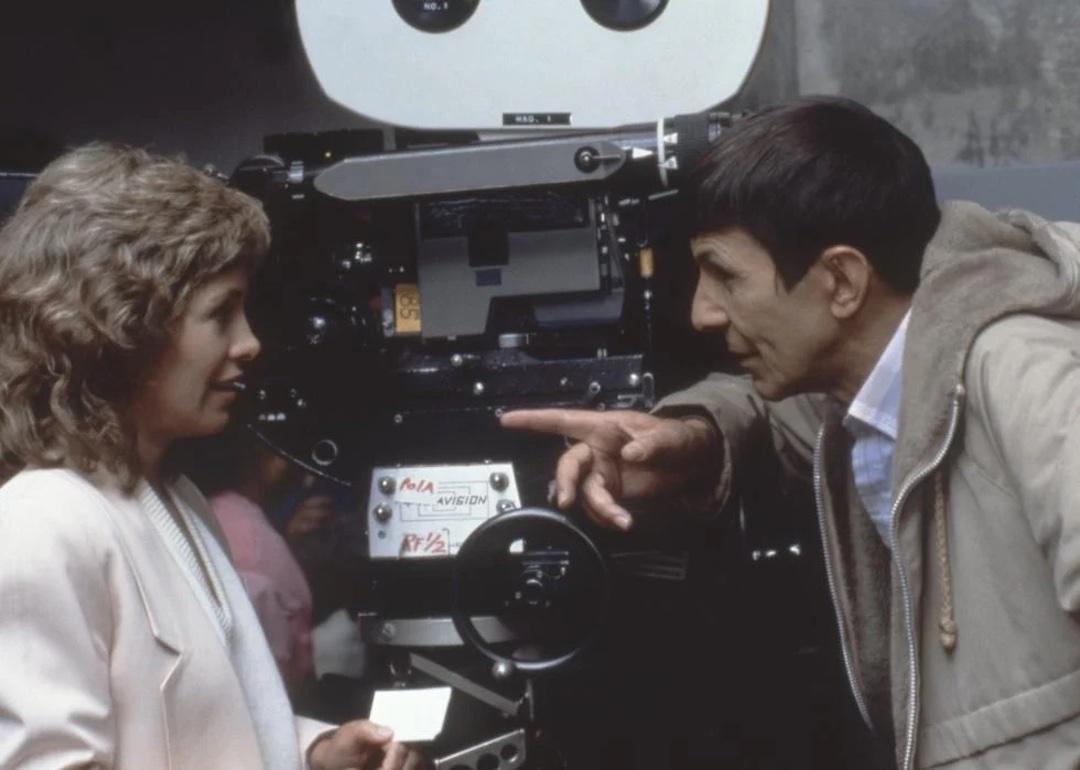 25 major actors who have directed great movies
Sunset Boulevard // Getty Images
25 major actors who have directed great movies
Barring a few exceptions, Hollywood directors are often only as good as their ability to work with actors. Accordingly, actors themselves may seem particularly suited for the job of director. It's a transition much easier said than done, however, and one that tends to yield more misses than hits. Indeed, one needs to look no further than "The Jesus Rolls" to grasp that John Turturro is certainly no Coen brothers. Then again, most directors can't really act, with few even bothering to try.
Yet an impressive number of actors have stepped behind the camera and proven themselves adept. Clint Eastwood, for example, has earned more Academy Awards and nominations for his work as a director than he has as an actor. Ben Affleck and Greta Gerwig appear to be following suit, with several major directorial efforts under their respective belts and more on the way. Who else has made the transition and yielded a great film in the process? Let's find out.
Stacker researched multi-hyphenates, choosing 25 actors who have directed one great film. To be included, the actor had to have directed at least one movie with an IMDb user rating over 6.5 and a Metascore of over 65.
You may also like: 50 best space movies of all time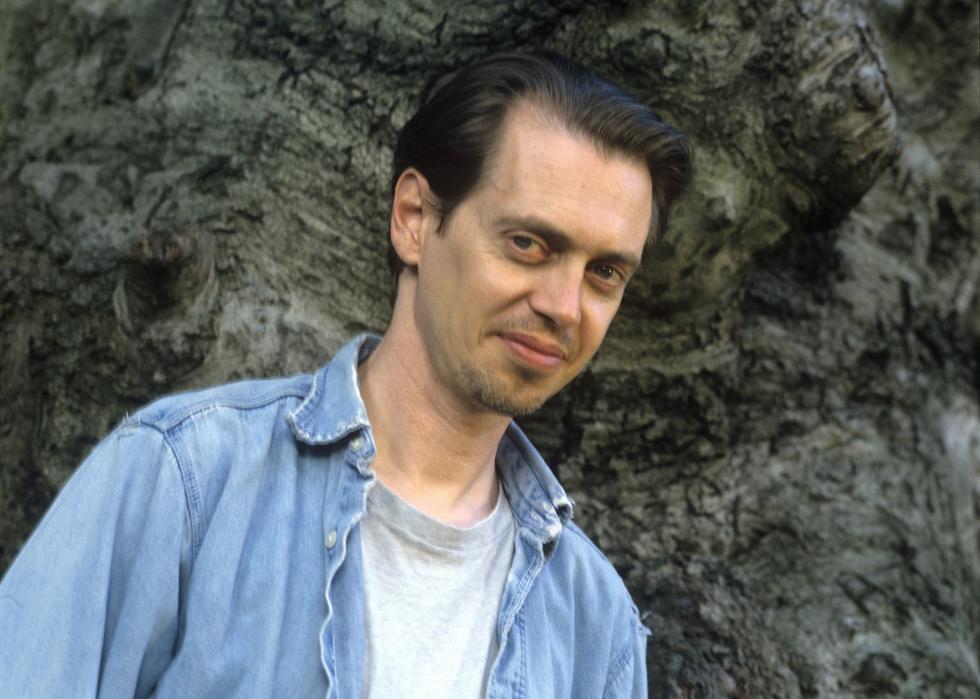 1 / 25
Steve Buscemi
Buscemi broke out as an actor in 1992's "Reservoir Dogs," and he both wrote and directed his first full-length feature a few years later. Titled "Trees Lounge," the film chronicles the exploits of an unemployed alcoholic (Buscemi) in a small-town bar. He's since directed two more movies as well as several TV episodes.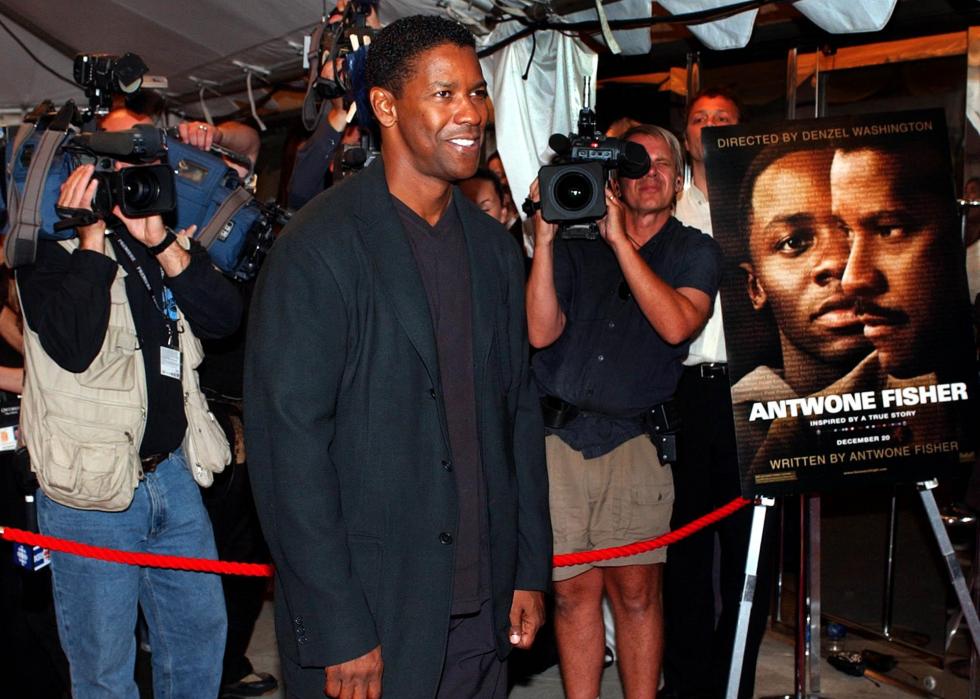 2 / 25
J.P. MOCZULSKI // Getty Images
Denzel Washington
The quintessential A-list actor, Washington tends to direct personal projects with socially relevant themes. He first stepped behind the camera for 2002's "Antwone Fisher," the true story of a navy officer (played by Derek Luke) with a tragic past. After winning a Tony Award for his role in the Broadway play "Fences," Washington directed and starred in a big-screen adaptation.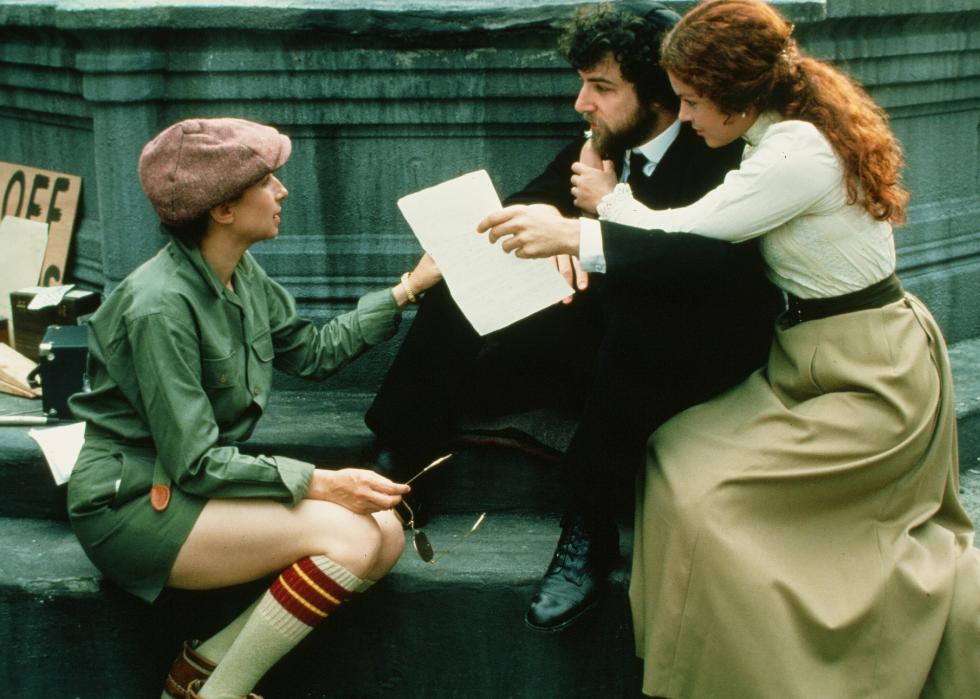 3 / 25
Hulton Archive // Getty Images
Barbra Streisand
Synergizing her many talents, Barbra Streisand co-wrote, directed, produced, and starred in 1983's "Yentl," also performing some of the film's hit soundtrack. "Yentl" tells the story of a young Jewish woman (Streisand) who enters exclusive religious training under the guise of a man. As a result of her work, Streisand became the first (and, until recently, the only) female to win a Golden Globe for Best Director. She would later helm "The Prince of Tides" and "The Mirror Has Two Faces," both of which were nominated for Oscars.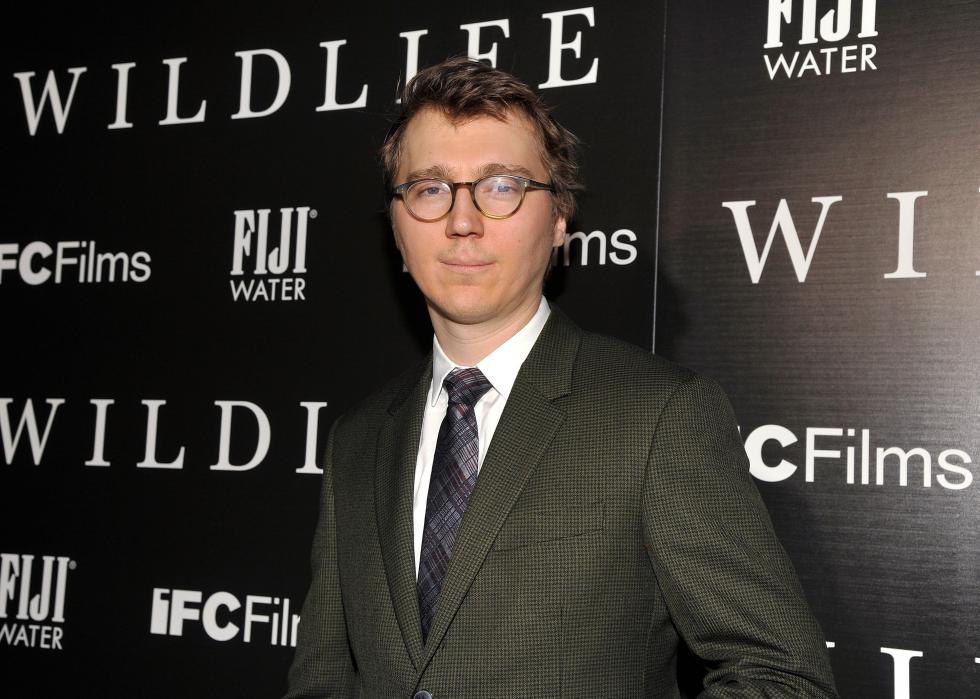 4 / 25
John Sciulli // Getty Images
Paul Dano
Best known for his performances in "There Will Be Blood" and "Love & Mercy," Paul Dano made his directorial debut with the 2018 domestic drama "Wildlife." Shot with remarkable skill and restraint, the film takes place in 1960s Montana and depicts the struggles of a small family. Dano and his wife, actress Zoe Kazan, adapted the Richard Ford novel upon which the film is based.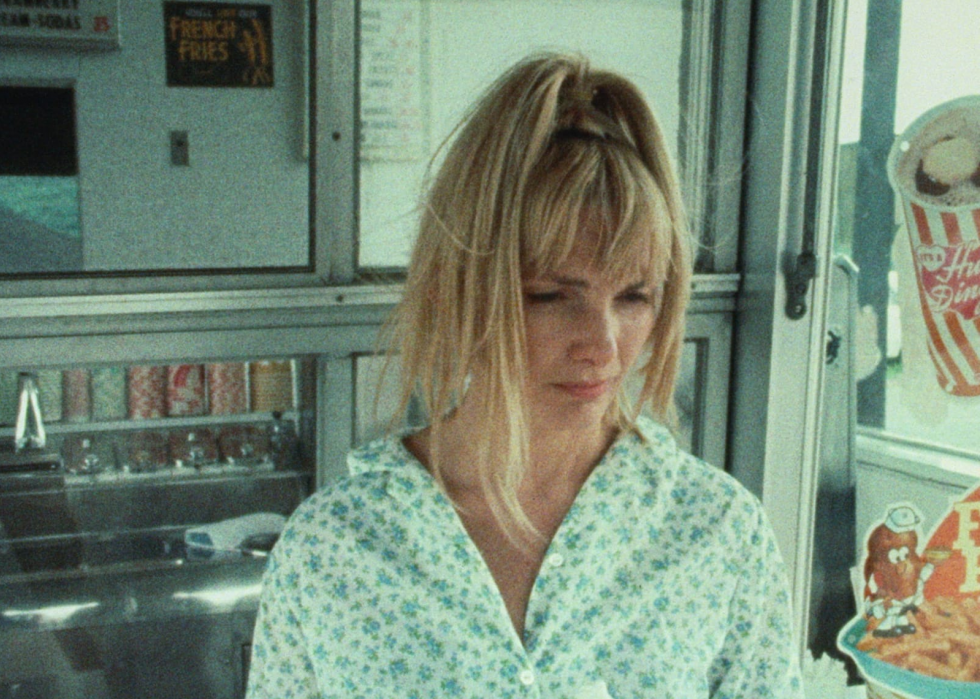 5 / 25
Barbara Loden
Model-turned-actor Barbara Loden took viewers by surprise with her one and only directorial effort, the 1970 drama "Wanda." Written by and starring Loden, the film follows a lonely rural housewife on a spontaneous crime spree. Overlooked upon its release, the film is now hailed as a groundbreaking achievement of indie cinema.
You may also like: The best streaming services in 2021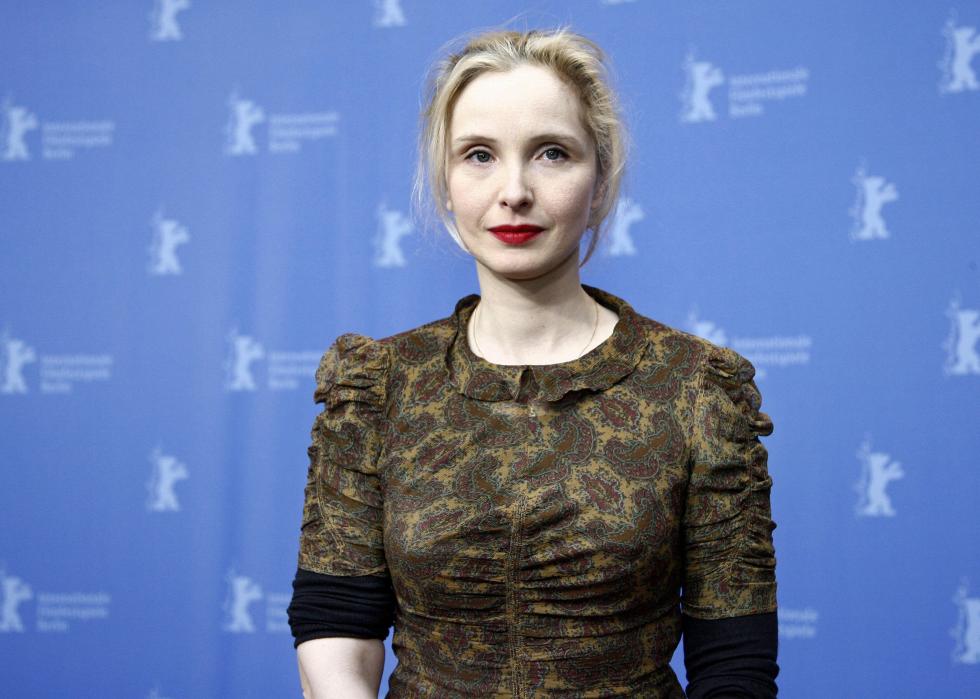 6 / 25
MICHAEL KAPPELER // Getty Images
Julie Delpy
French-American icon Julie Delpy proved to be a vital creative force both in front of the camera and behind the scenes for Richard Linklater's acclaimed "Before" trilogy. She put similar skills to use when crafting and starring in the atypical rom-coms "Two Days in Paris" and "Two Days in New York." The films are among a number of directorial efforts from Delpy, who's been working in show business since the age of 14.
7 / 25
Archive Photos // Getty Images
Ben Stiller
Multi-hyphenate Ben Stiller made his directorial feature debut with the 1994 comedy "Reality Bites," but his true calling card as a director is the cult comedy smash "Zoolander," in which he plays the title role to clueless perfection. He recently helmed the acclaimed miniseries "Escape at Dannemora," proving himself no less adept at drama.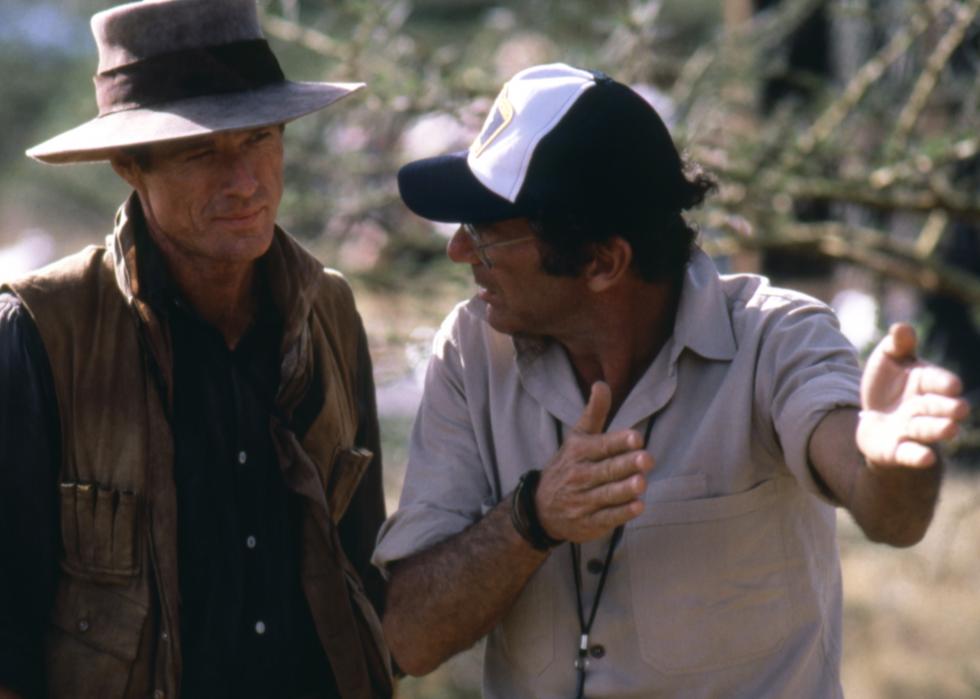 8 / 25
Sunset Boulevard // Getty Images
Sydney Pollack
Sydney Pollack has helmed so many classic films that his career as a director arguably outshines his work as an actor. Some of his best-known efforts include the 1985 Oscar-winning drama "Out of Africa" and the 1982 smash comedy "Tootsie." While not necessarily associated with a signature visual style, Pollack routinely generated exceptional performances out of his actors.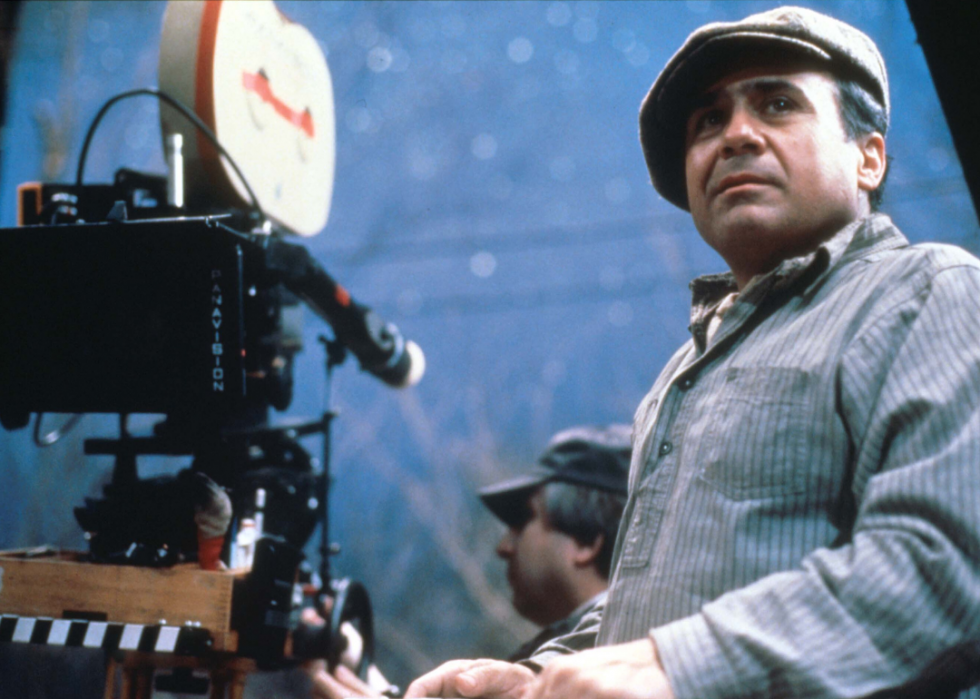 9 / 25
Danny DeVito
Similar to his acting style, Danny DeVito's directorial projects often inject traditional comedy with dark, subversive elements. The glaring exception would be 1992's "Hoffa," a biographical drama about the controversial Teamsters leader (played by Jack Nicholson). On the flip side of that coin is 2002's "Death to Smoochy," a film so twisted that it just might be a hidden classic.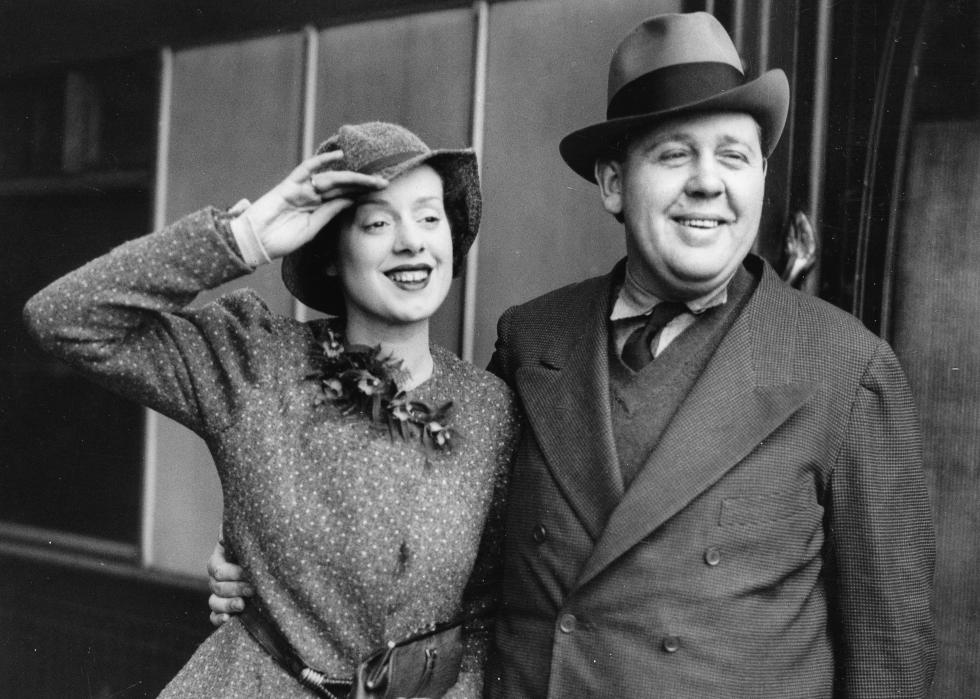 10 / 25
Charles Laughton
A British veteran of stage and screen, Charles Laughton also directed one of cinema's most enduring thrillers. Called "The Night of the Hunter," the film stars Robert Mitchum as a psychopathic grifter. Initially a critical and commercial disappointment, the film has since been hailed as an influential masterpiece.
You may also like: Hitchcock vs. Spielberg: How the Legendary Directors Stack Up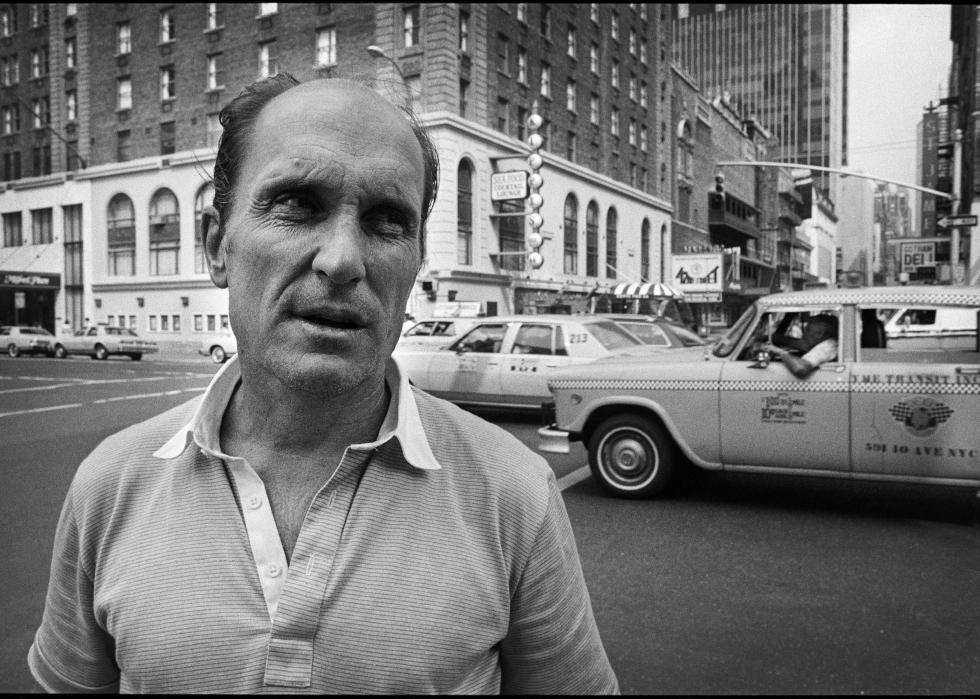 11 / 25
Chuck Fishman // Getty Images
Robert Duvall
The first feature-length film from actor Robert Duvall was a little-seen 1983 drama called "Angelo My Love," about a group of Romani people living in New York City. He wouldn't direct another movie until 1997's "The Apostle," in which he also gives an Oscar-nominated performance as the title role. Two more directorial efforts would later follow to less critical and commercial success.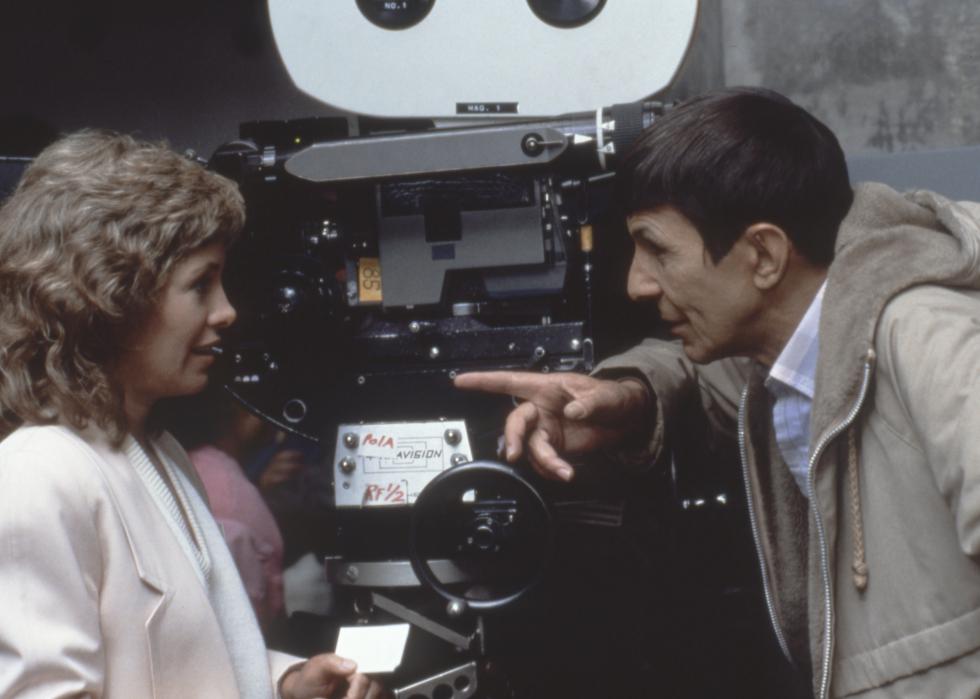 12 / 25
Sunset Boulevard // Getty Images
Leonard Nimoy
Most audiences recognize Leonard Nimoy as Spock from "Star Trek," so it's not much of a surprise that he directed two installments of the franchise's films. What is a surprise is that he also helmed "Three Men and a Baby,'' 1987's highest-grossing film at the domestic box office. The comedy tells the story of three bachelors who must take on parental duties when a baby arrives on their doorstep.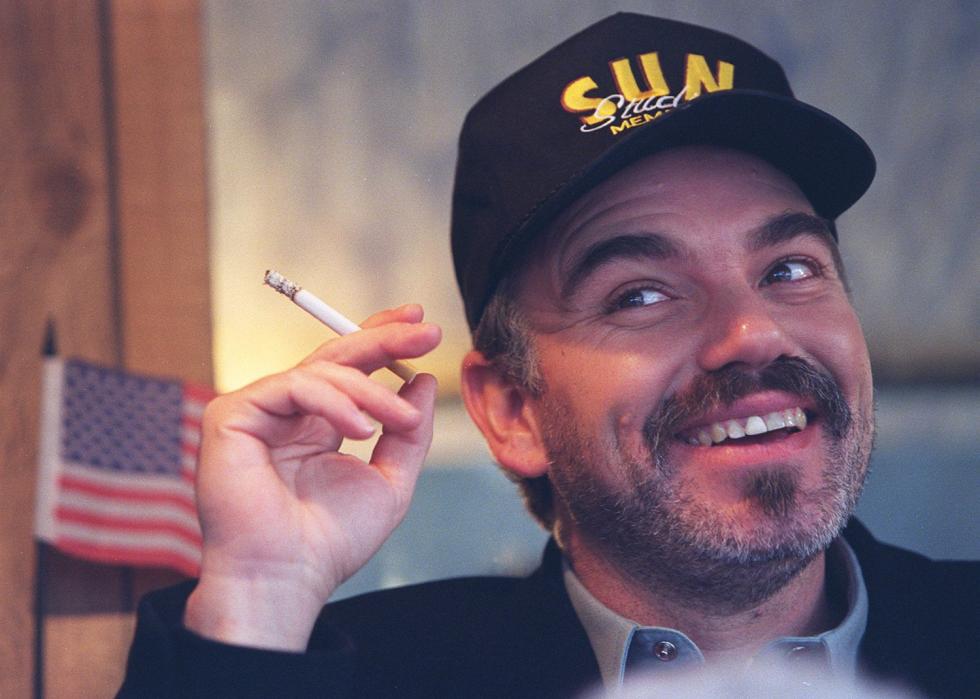 13 / 25
San Francisco Chronicle/Hearst Newspapers // Getty Images
Billy Bob Thornton
Billy Bob Thornton was struggling to make it as an actor when he decided to take his career into his own hands by directing. The result was 1996's "Sling Blade," about a simpleminded man (Thorton) with a violent past. Shot in just 24 days on a budget of approximately $1 million, the film won Thorton an Oscar for Best Screenplay and turned him into an overnight sensation.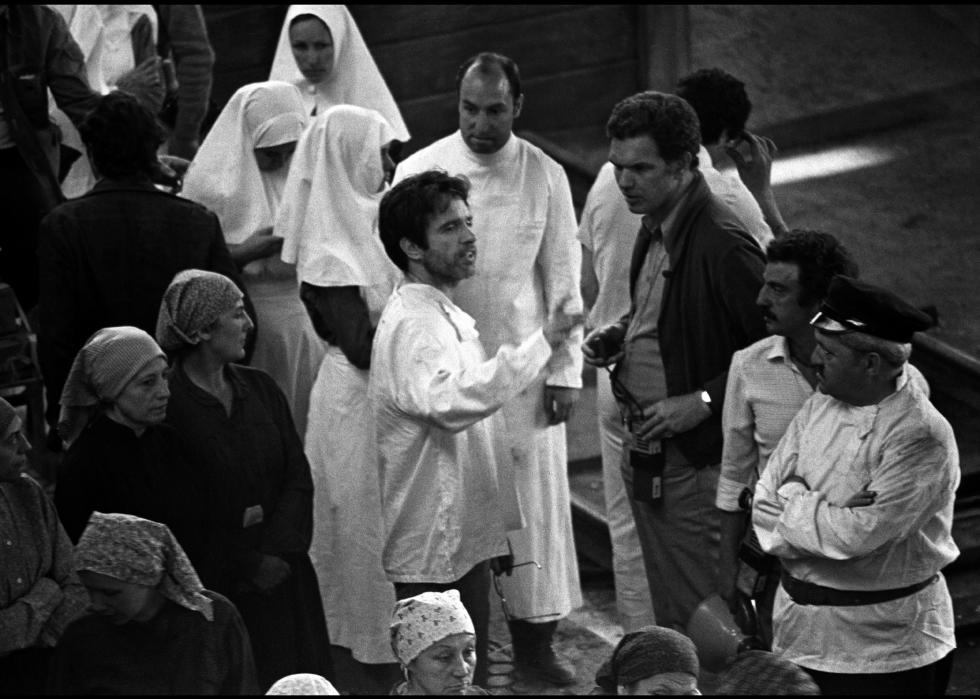 14 / 25
Alex Bowie // Getty Images
Warren Beatty
Warren Beatty's directing career touches down on a host of genres and runs a wide gamut in terms of critical reception. He kicked it off with the 1978 comedy "Heaven Can Wait" and reached an early apex with the 1981 political drama "Reds." While films such as "Dick Tracy" haven't aged all that well, his 1998 satire "Bulworth" seems to get more prescient with each passing year.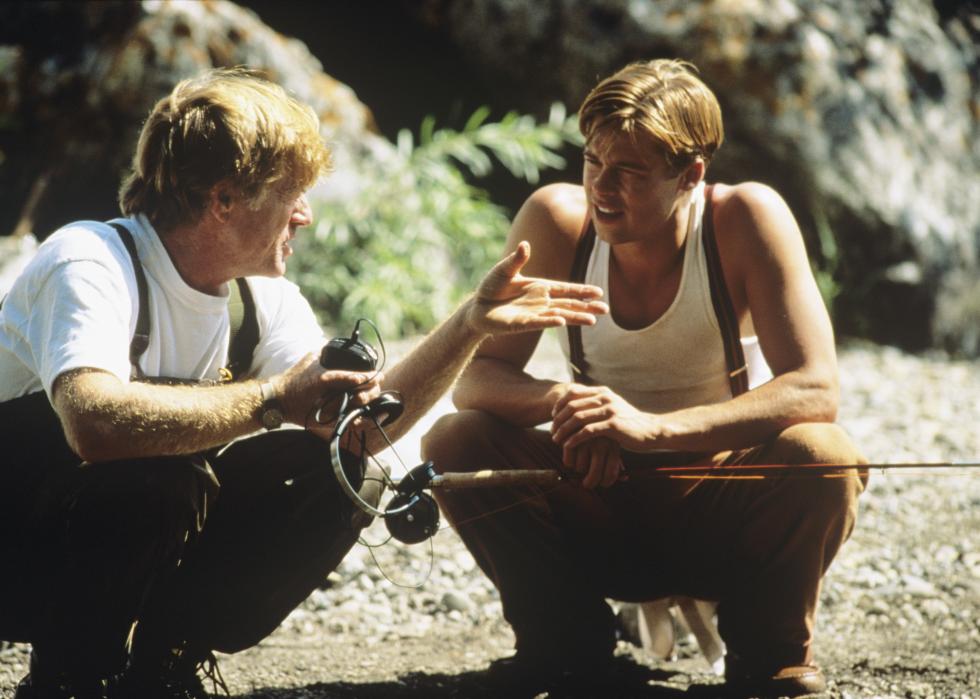 15 / 25
John Kelly // Getty Images
Robert Redford
As one of the founders of the Sundance Film Festival, actor Robert Redford is nothing if not passionate about cinema. He established himself as a formidable director with his feature-length debut, the harrowing 1980 drama "Ordinary People." Depicting the psychological breakdown of a well-to-do family, the film won four Academy Awards, including Best Picture and Best Director.
You may also like: The best streaming services for sports in 2021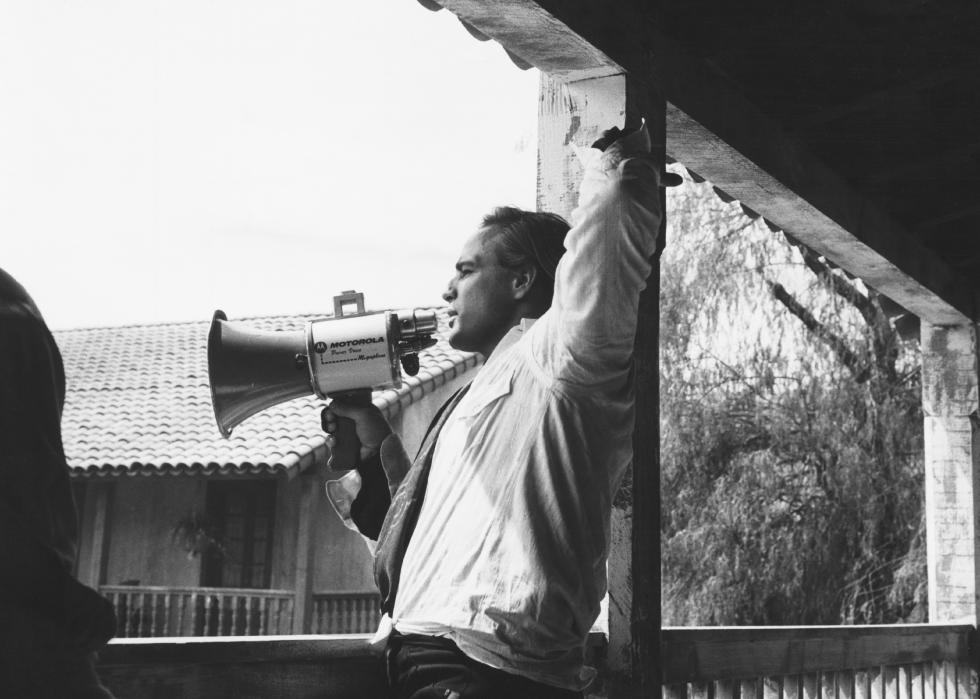 16 / 25
George Rinhart // Getty Images
Marlon Brando
One of the most influential actors of all time, Marlon Brando stepped behind the camera only once in his entire career. The film was a Technicolor Western called "One-Eyed Jacks," and it follows a criminal (Brando) down the path for revenge. Production was famously troubled, and the film was re-edited by the studio before its release—resulting in a box-office flop that gained cult status over time.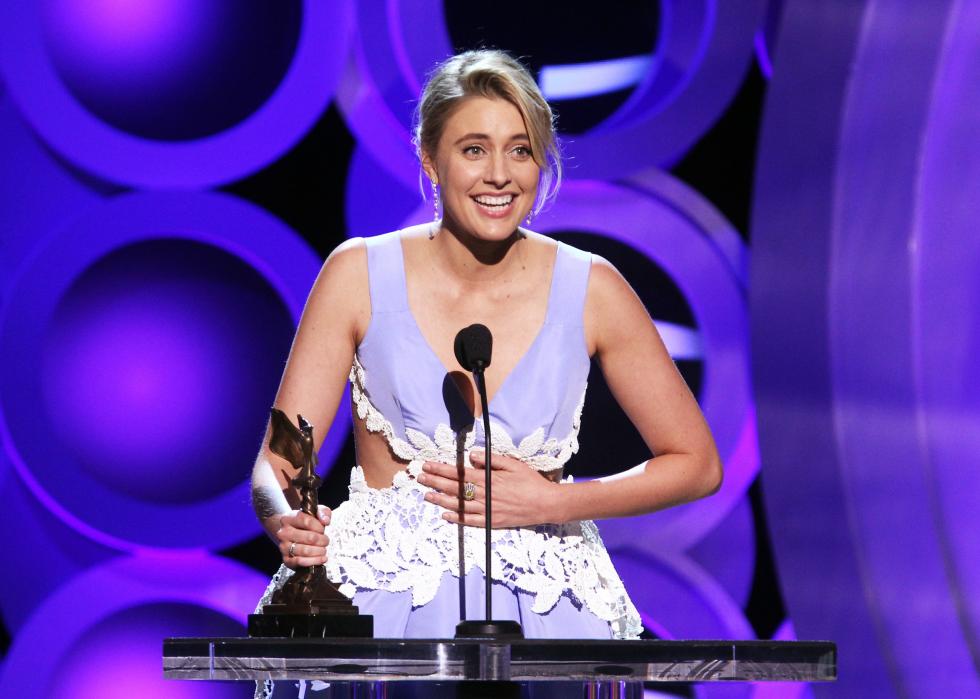 17 / 25
Tommaso Boddi // Getty Images
Greta Gerwig
Indie darling Greta Gerwig first tried her hand at directing in 2008, when she co-helmed the mumblecore comedy "Nights and Weekends" with Joe Swanberg. Her solo directorial debut, the 2017 dramedy "Lady Bird," was a much bigger deal in every respect. She followed that with an updated version of "Little Women," which earned rave reviews and over $200 million at the worldwide box office.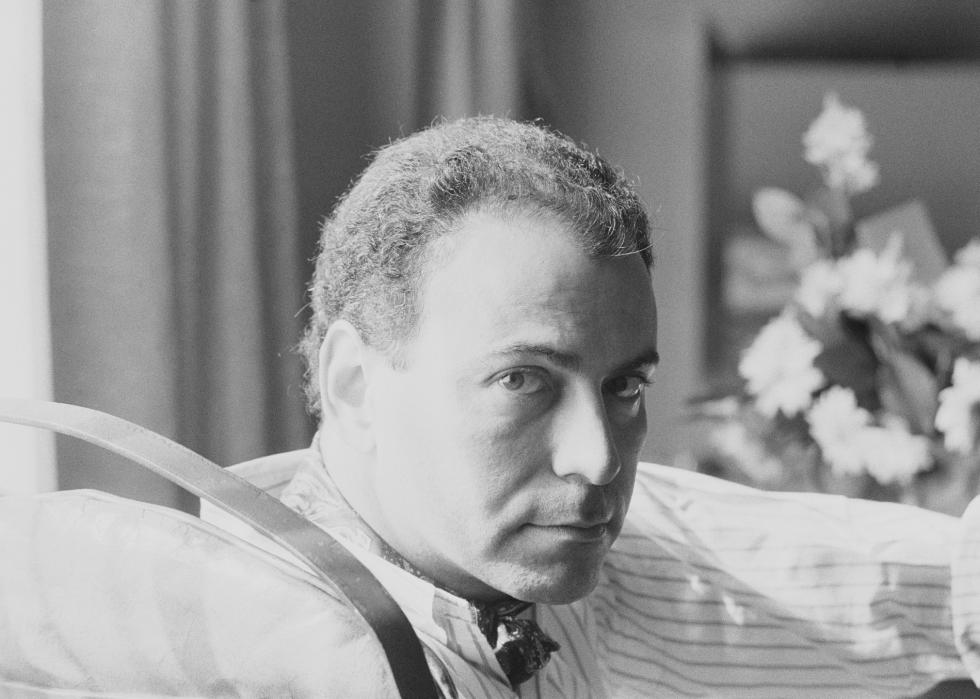 18 / 25
Evening Standard // Getty Images
Alan Arkin
Still active at the age of 87, Alan Arkin has peppered his long-running acting resume with the occasional directing gig. He followed an Oscar-nominated children's short called "People Soup" with the 1971 dark comedy "Little Murders." Written by Pulitzer Prize-winning cartoonist Jules Feiffer, the film weaves a story of nihilistic romance against the backdrop of crime-ridden New York.
19 / 25
Ernesto Ruscio // Getty Images
George Clooney
George Clooney demonstrated tremendous visual flair with 2002's "Confessions of a Dangerous Mind," his quirky directorial debut. Next up was the Oscar-nominated drama "Good Night, and Good Luck," in which CBS reporter Edward R. Murrow (played by David Strathairn) takes on the Red Scare. Most recently, Clooney helmed and starred in the lackluster sci-fi outing "The Midnight Sky."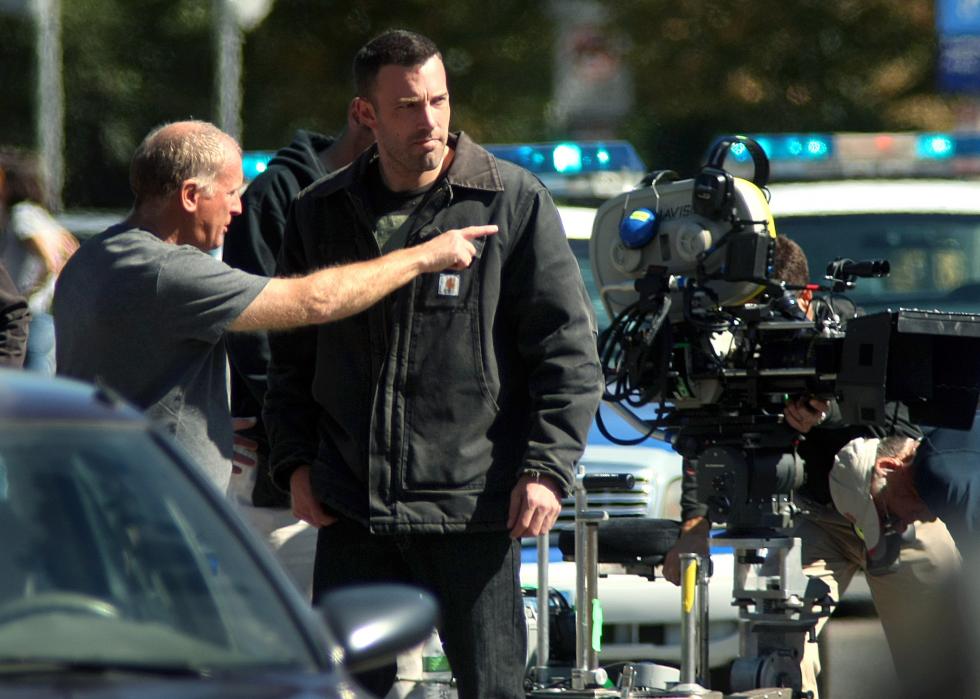 20 / 25
Boston Globe // Getty Images
Ben Affleck
As co-writer of "Good Will Hunting," by the late 1990s Ben Affleck was already known for his staunch defiance of preconceived notions. He put any remaining doubts to rest with the rollout of his first three directorial features. What began in 2007 with "Gone Baby Gone" carried through to "The Town" and reached new critical heights with the Oscar-winning drama "Argo."
You may also like: Movie Trivia for the Top 100 Films of all Time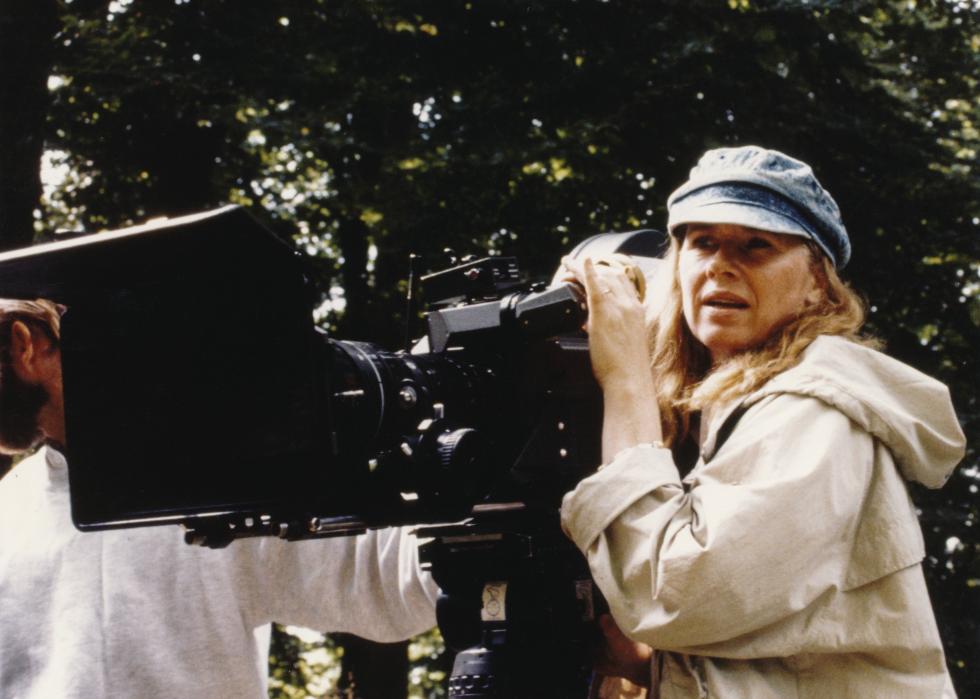 21 / 25
Rolf Konow // Getty Images
Liv Ullmann
A frequent collaborator of Ingmar Bergman's, actor Liv Ullman has appeared in no shortage of historic arthouse dramas. She took on one of Bergman's scripts for her most acclaimed directorial effort, the 2000 romantic drama "Faithless." Over a decade later, she directed Jessica Chastain and Colin Farrell in the period piece "Miss Julie."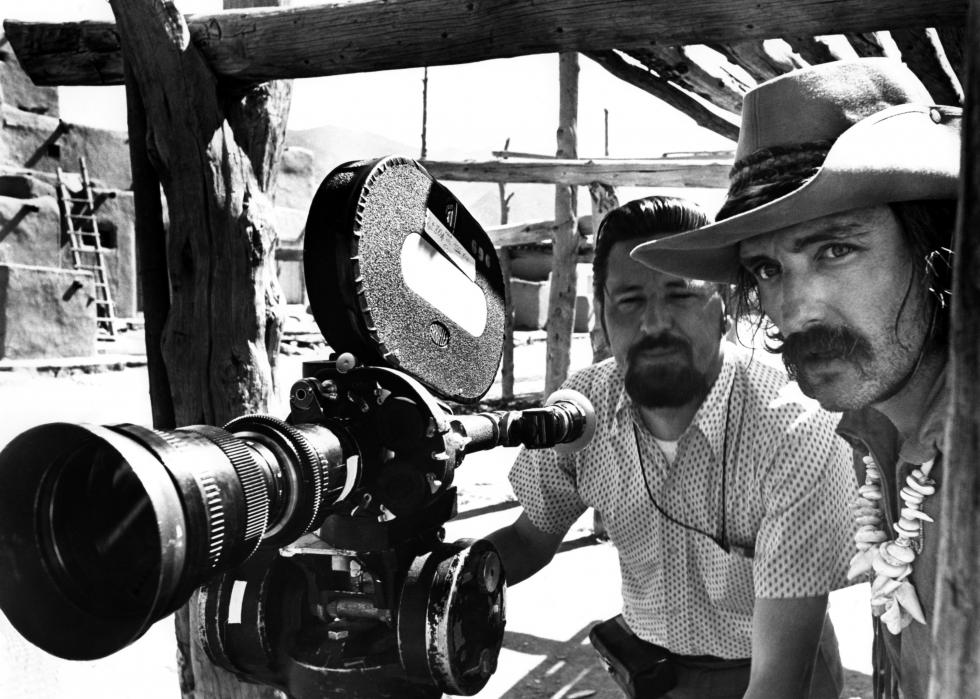 22 / 25
Michael Ochs Archives // Getty Images
Dennis Hopper
More than an occasional director, Dennis Hopper helmed one of the most influential movies of all time. It goes by the name of "Easy Rider," and it follows two drug-dealing hippies through the heart of the Deep South. Hopper is also the director behind "Colors," a controversial cop drama that explores gang violence in late 1980s Los Angeles.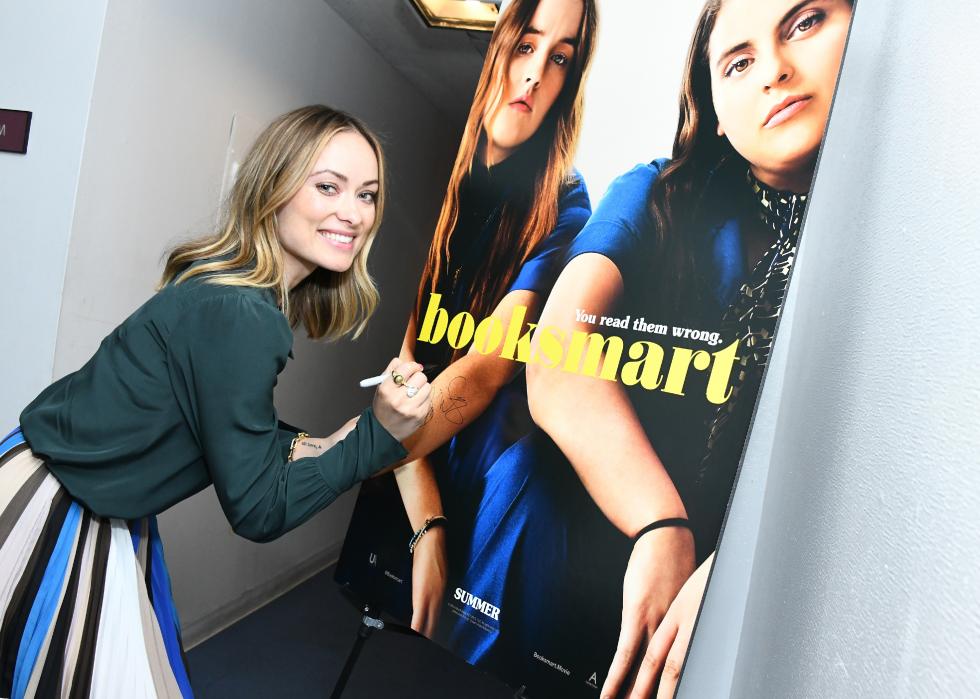 23 / 25
Araya Doheny // Getty Images
Olivia Wilde
Olivia Wilde directed a string of short films and music videos before unleashing 2019's "Booksmart," about two overachieving high schoolers who let loose for one night. She shifted gears with a psychological thriller set in the 1950s called "Don't Worry Darling."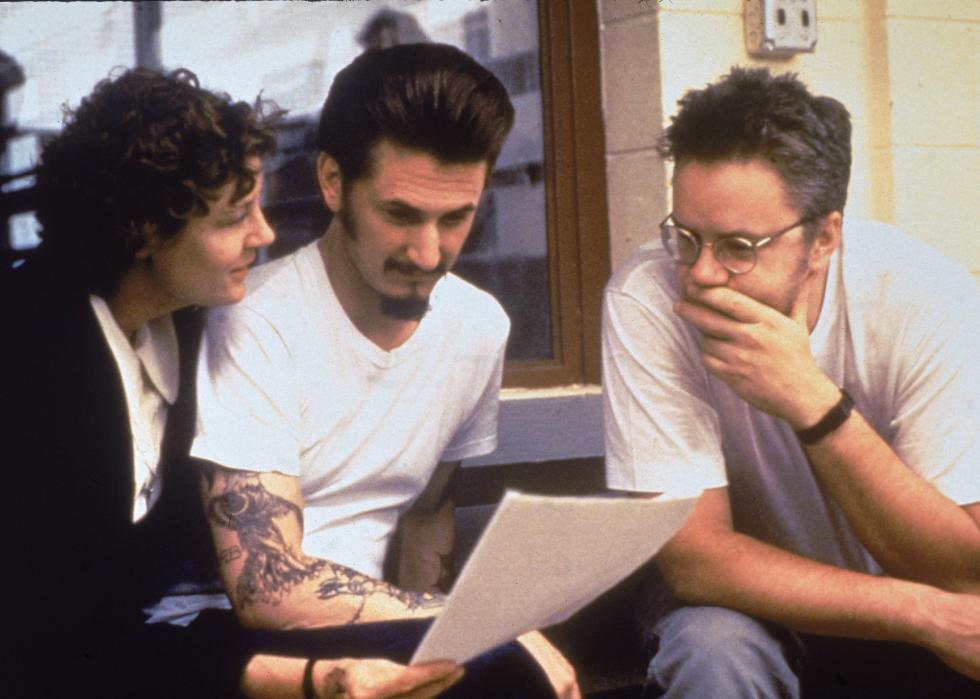 24 / 25
Fotos International // Getty Images
Tim Robbins
Tim Robbins himself has stated a belief that cinema should expose "truth" over "realism," and his directing choices have followed suit. From 1992's "Bob Roberts" through 1999's "Cradle Will Fall," Robbins has demonstrated a  fascination with American corruption. His crowning achievement remains the Oscar-winning drama "Dead Man Walking," about the relationship between a nun (Susan Sarandon) and a death row inmate (Sean Penn).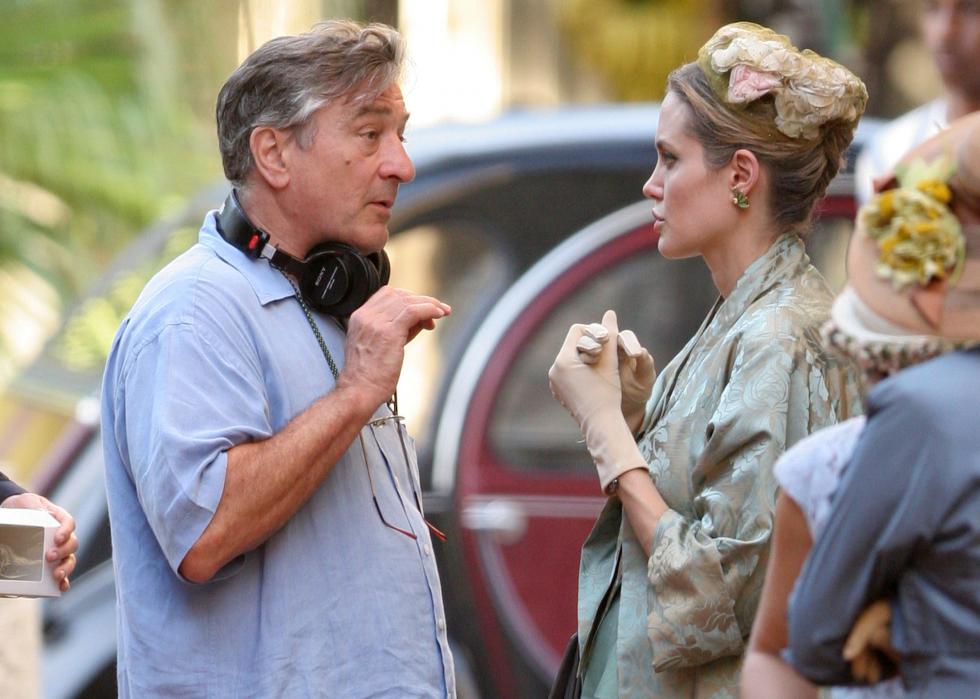 25 / 25
James Devaney // Getty Images
Robert De Niro
Hollywood legend Robert De Niro channeled lifelong collaborator Martin Scorsese with his 1993 directorial debut, the historical crime drama "A Bronx Tale." Based on a play by Chazz Palminteri (who stars alongside De Niro), the film finds a local crime boss taking a young man under his wing. De Niro's second and final directorial effort was the sprawling thriller "The Good Shepherd," which chronicles one man's journey through the CIA.
You may also like: Movie trivia for the top 100 films of all time