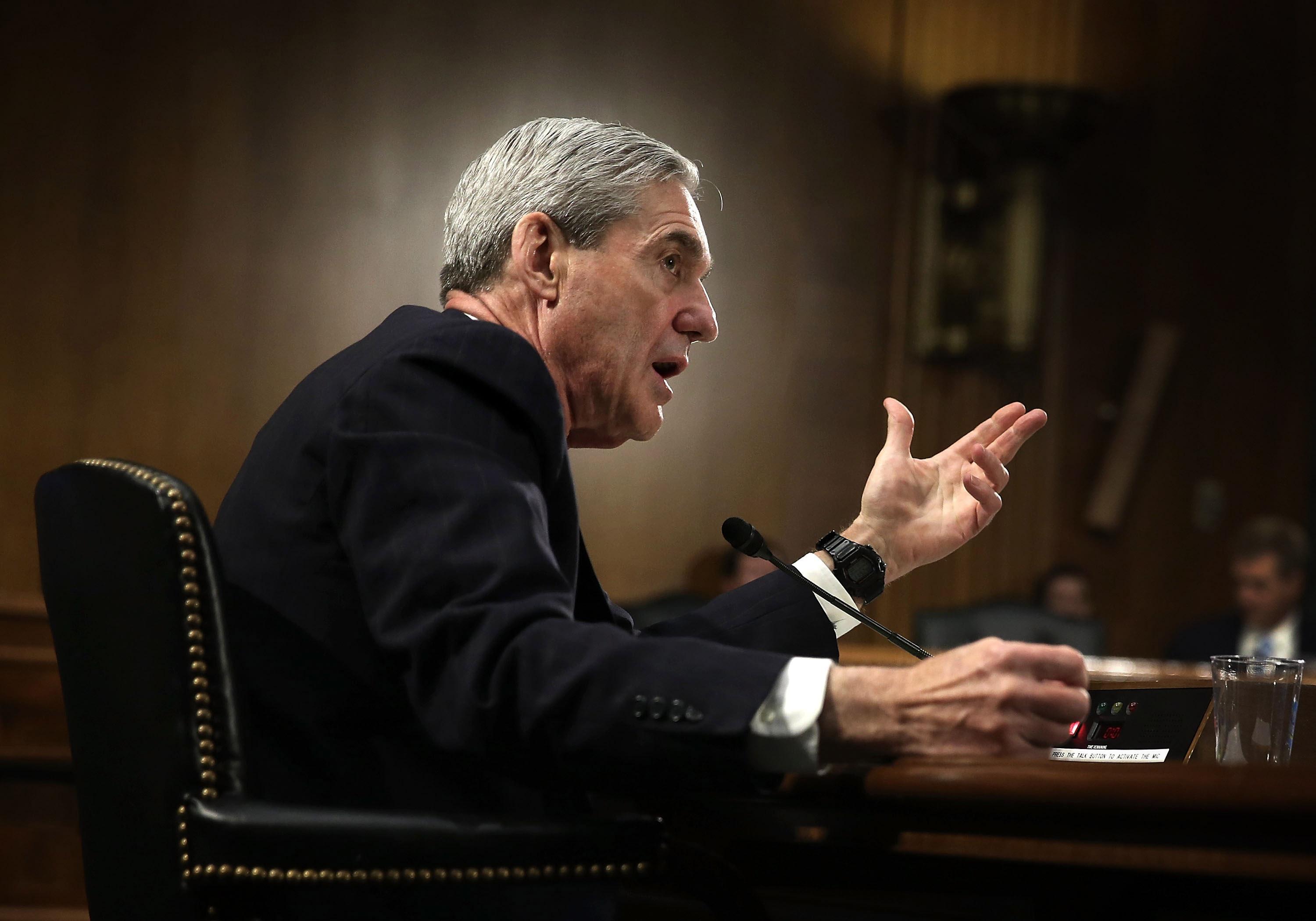 What's happening? A timeline of Mueller's investigation
Alex Wong // Getty Images
What's happening? A timeline of Mueller's investigation
The tradition of U.S. democracy took a hit two-fold on the night of Nov. 8, 2016. Not only had a political novice won the most powerful position in the free world, but all U.S. intelligence agencies agreed that the United States was manipulated by its Russian counterparts before, during, and after the election.
But beyond Russian meddling, there was another question asked: Did the 45th president of the United States offer a helping hand? The FBI was investigating Russia—and its leaders' potential connection with the Trump campaign—when FBI Director James Comey was fired by Trump on May 9, 2017. The president originally claimed this was due to his handling of the investigation into Hillary Clinton's private email server, but later implied it was to stop the FBI investigation into his campaign. If he had done it to stop the investigation, that would be an obstruction of justice (a felony).
Amid all these conflicting statements and the possibility of collusion, the Justice Department appointed former FBI director (Comey's predecessor) Robert Mueller as a special counsel to investigate collusion and the obstruction of justice charge. The investigation, which officially ended on March 23, required Mueller to use his investigative expertise, along with a team of prosecutors, to identify Trump's inner circle and understand their personal dealings with high-ranking officials from Russia before associating with a presidential campaign.
After more than two years, dozen of indictments, and conflicting testimony, it can be difficult to keep track of all the twists and turns. Stacker brings you a timeline of all the key moments and important findings in the Mueller investigation, from Trump first announcing his candidacy in 2015 through the release of the redacted version of Mueller's 448-page report to the public on April 18, 2019. 
You may also like: Top Trump tweets since taking office