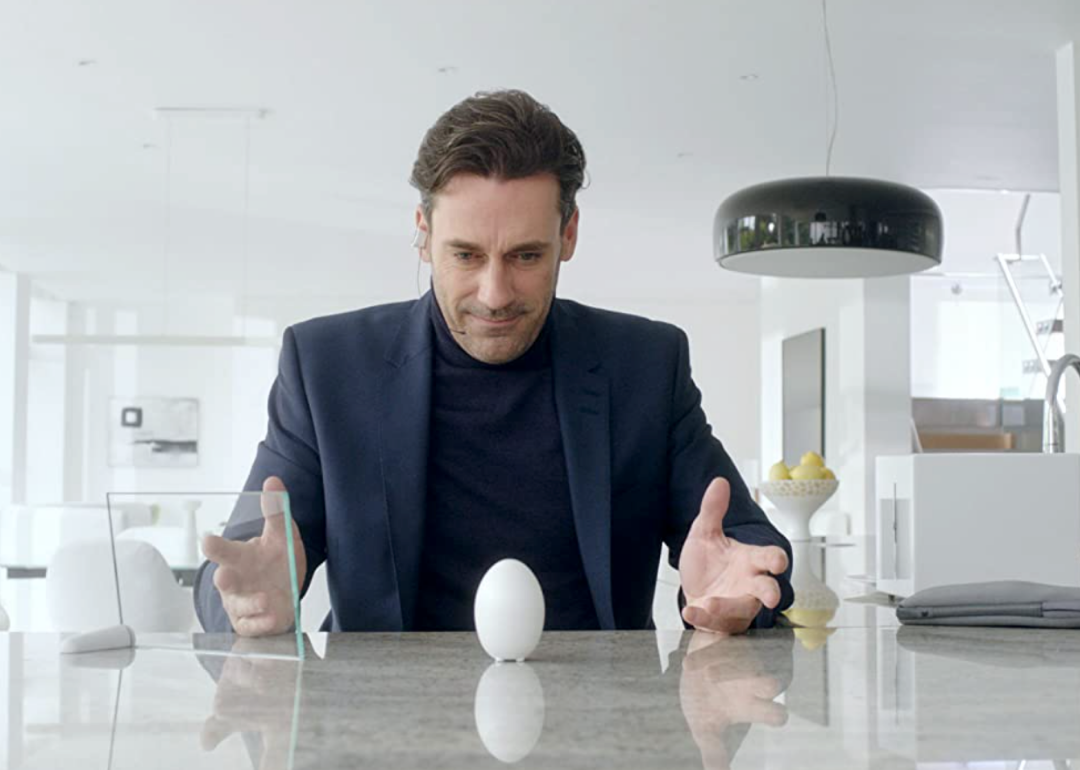 15 great philosophical TV shows
15 great philosophical TV shows
Despite spending much of its history in shadow of film, TV is, and always has been, a medium chock-full of great storytelling, artistry, and craft. Shows like "The Twilight Zone" in the 1960s pushed the boundaries of the kind of thoughtful stories that could be told through television, paving the way for modern series such as "The X-Files," "Westworld," "Black Mirror," and "Lost." Nowadays, during the proclaimed golden age of television, many shows tend to touch on and interrogate the same kind of deep, philosophical themes seen in any prestige drama film.
Television has become as respected a medium as any other form of storytelling art in engaging with thought-provoking topics. Stacker dug into TV history and chose 15 series that were known for having a significant philosophical bent. Of course, it could be argued that almost anything is philosophical. Shows were chosen that explicitly and commonly address the fundamental nature of knowledge, reality, and existence, per the dictionary definition of the term "philosophical." To qualify, the series had to have at least 2,500 votes and over a 7.5 on IMDb. Check out these 15 shows that tackle philosophy in memorable ways.
You may also like: 100 best TV episodes of all time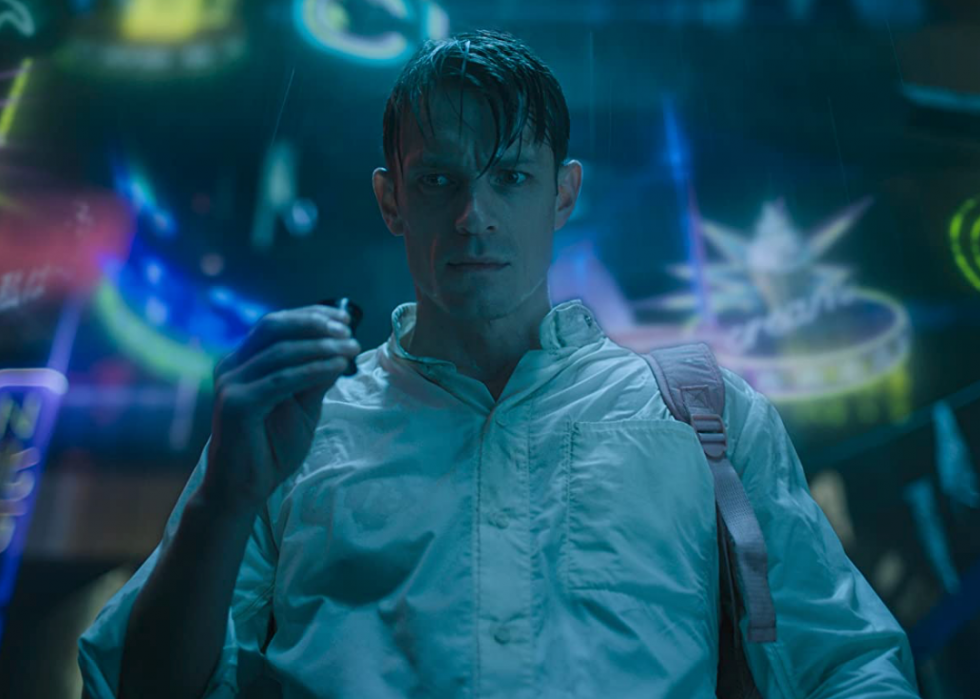 1 / 15
Altered Carbon
- IMDb user rating: 8
- Years on the air: 2018–2020
Many years in the future, science and technological advancements have allowed humans to bypass mortality by transferring their consciousnesses into new bodies. A warrior named Takeshi Kovacs, played by Joel Kinnaman, whose mind was imprisoned for centuries, is offered the chance to live again by a wealthy businessman—by solving the man's murder. The cyberpunk series is based on the sci-fi noir novel of the same name by Richard K. Morgan.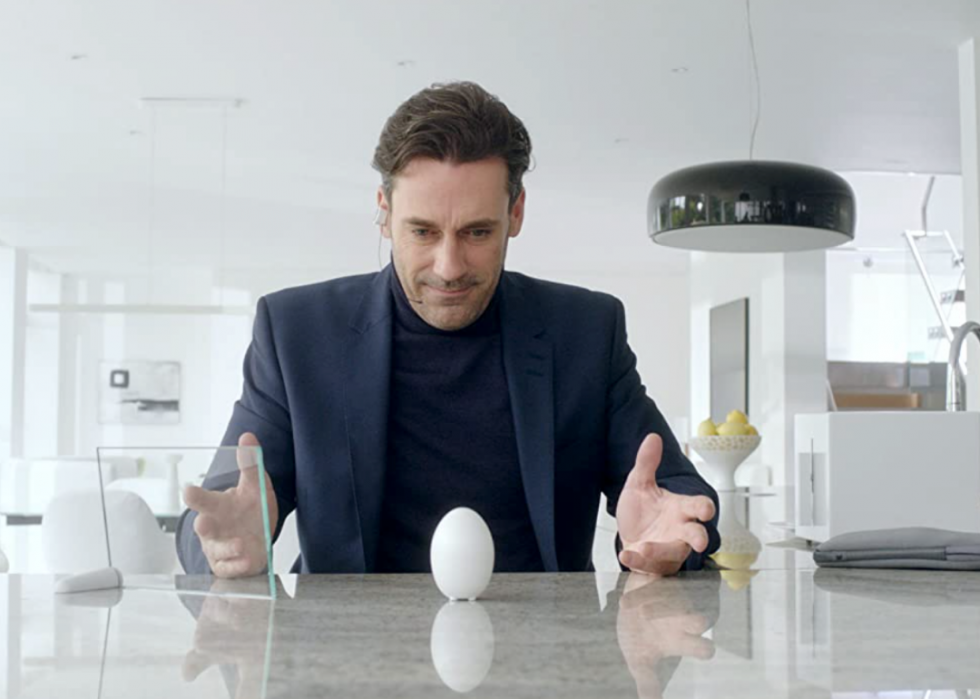 2 / 15
Black Mirror
- IMDb user rating: 8.8
- Years on the air: 2011–present
Through a series of stand-alone stories, this anthology show takes a contemporary spin on "The Twilight Zone" formula, depicting various human fears about the modern world and the future intertwined with the consequences of technology. The original British series premiered on Channel 4 in the United Kingdom in 2011 and 2013, and was then acquired by Netflix for more seasons. Actors who have appeared on the show include Jon Hamm, Bryce Dallas Howard, Miley Cyrus, Jesse Plemons, and Daniel Kaluuya.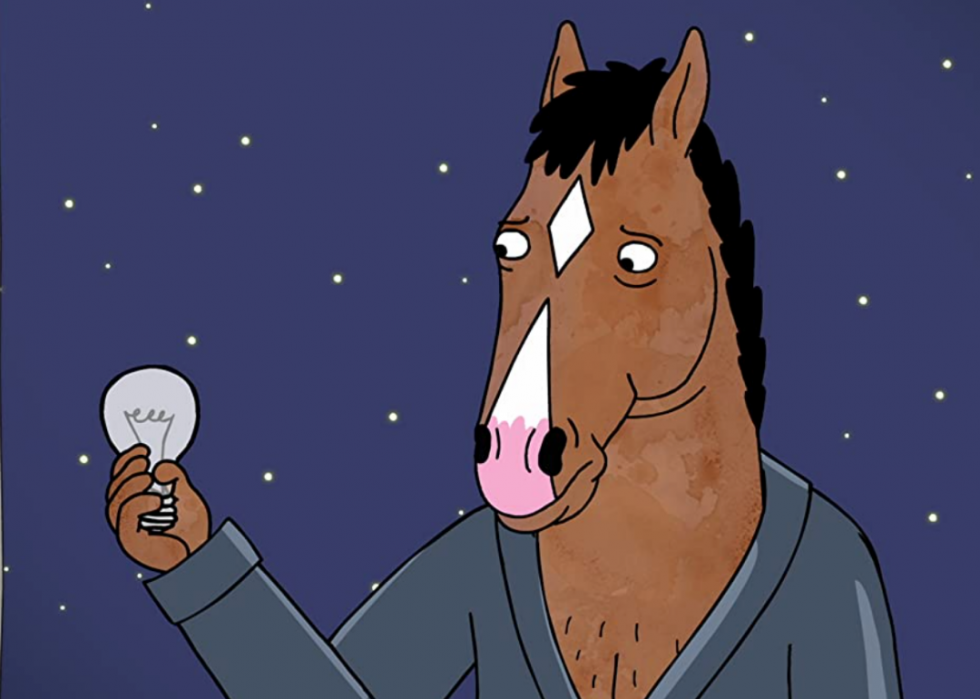 3 / 15
BoJack Horseman
- IMDb user rating: 8.7
- Years on the air: 2014–2020
In a world inhabited both by humans and anthropomorphic animals, BoJack Horseman is a washed-up former television sitcom star, wasting his life away on booze and self-loathing. That is, until he decides to turn his life around and regain his dignity with a comeback. The first animated original Netflix series features a voice cast including Will Arnett, Aaron Paul, Alison Brie, and Amy Sedaris, and has received three Primetime Emmy Award nominations.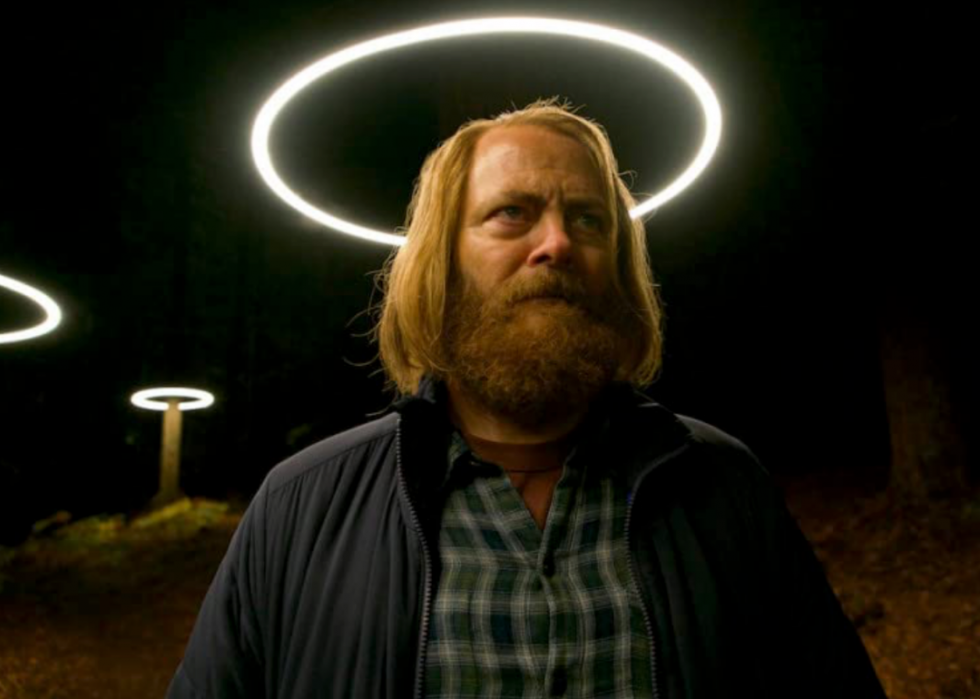 4 / 15
Devs
- IMDb user rating: 7.7
- Years on the air: 2020
From film director Alex Garland, known for "Ex Machina" and "Annihilation," this sci-fi series follows a young software engineer who investigates the mysterious death of her boyfriend and finds herself led to the very Silicon Valley company where she is employed. The show explores themes pertaining to free will, determinism, and the ethics of Silicon Valley, with a cast including Sonoya Mizuno, Nick Offerman, Jin Ha, and Alison Pill.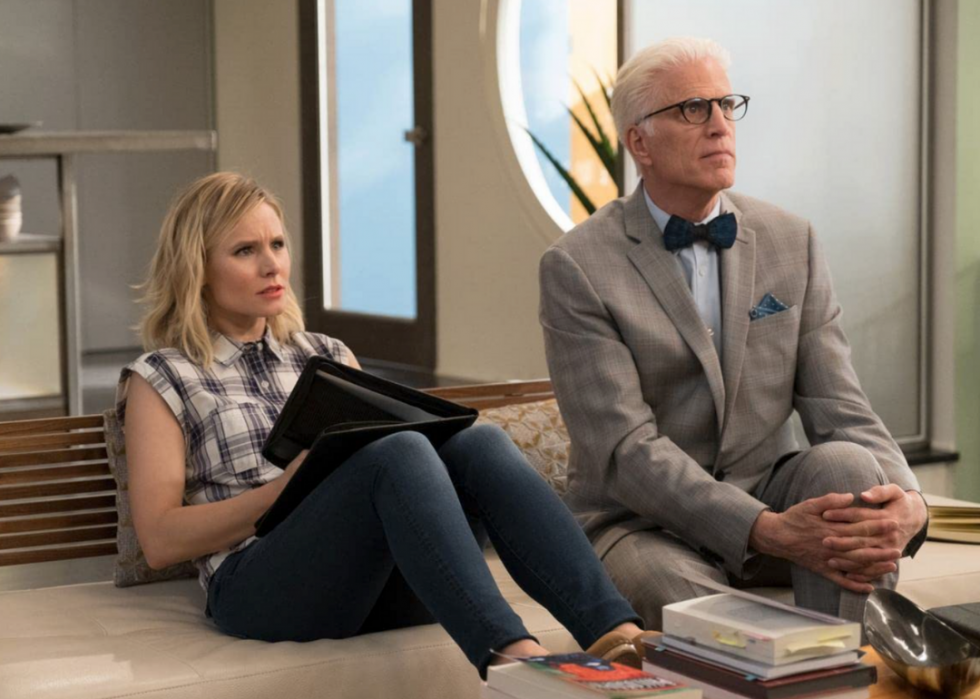 5 / 15
The Good Place
- IMDb user rating: 8.2
- Years on the air: 2016–2020
Upon her accidental death, degenerate Eleanor Shellstrop, played by Kristen Bell, ends up miraculously in heaven—only to quickly learn that she's been sent there by mistake. Now, she has to do all she can to hide in plain sight in "The Good Place," learning how to be a better person to earn her place there for real with the help of her new friends. The fantasy sitcom has been praised for its creative handling of ethics and philosophy, and was nominated for 14 Primetime Emmy Awards.
You may also like: The best streaming services in 2021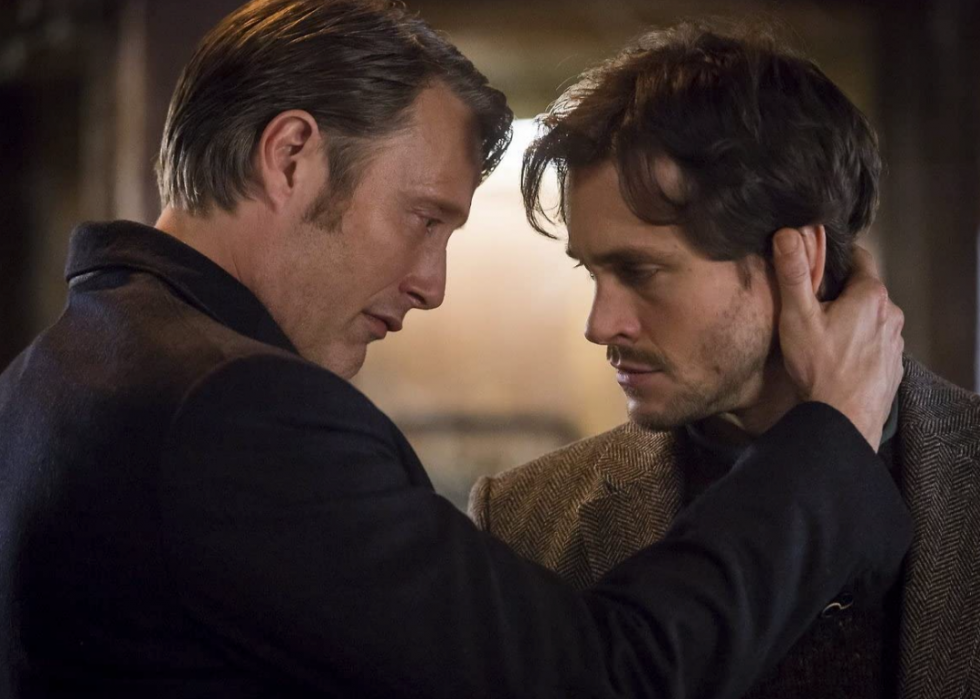 6 / 15
Dino De Laurentiis Company
Hannibal
- IMDb user rating: 8.5
- Years on the air: 2013–2015
In this adaptation of the characters from Thomas Harris' novels "Red Dragon," "Hannibal," and "Hannibal Rising," gifted FBI special investigator Will Graham, played by Hugh Dancy, enlists the help of brilliant forensic psychiatrist Hannibal Lecter, played by Mads Mikkelsen, and the two form an enduring partnership for catching criminals. But Graham has no idea that Lecter is about to become his greatest enemy. Despite widespread acclaim, low viewership led the show to be canceled after only three seasons.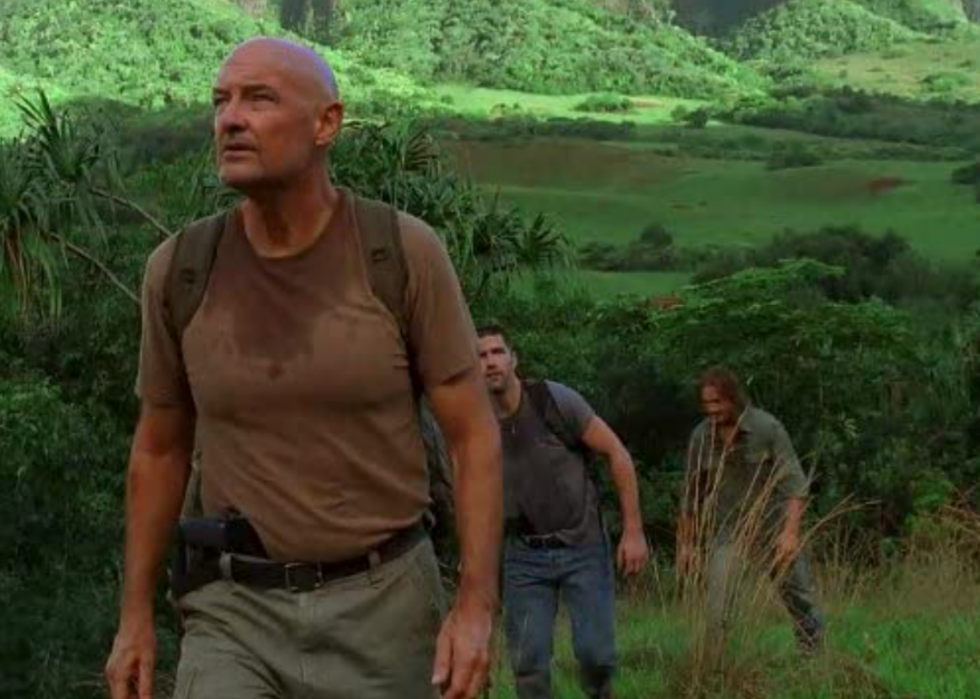 7 / 15
Lost
- IMDb user rating: 8.3
- Years on the air: 2004–2010
The survivors of a plane crash land on a deserted island in the South Pacific Ocean that isn't what it seems, as the island harbors secrets that are just as dark and mysterious as the people who are stranded there. Weaving supernatural and science fiction elements into the narrative, this series co-created by J.J. Abrams is frequently cited as one of the greatest of all time.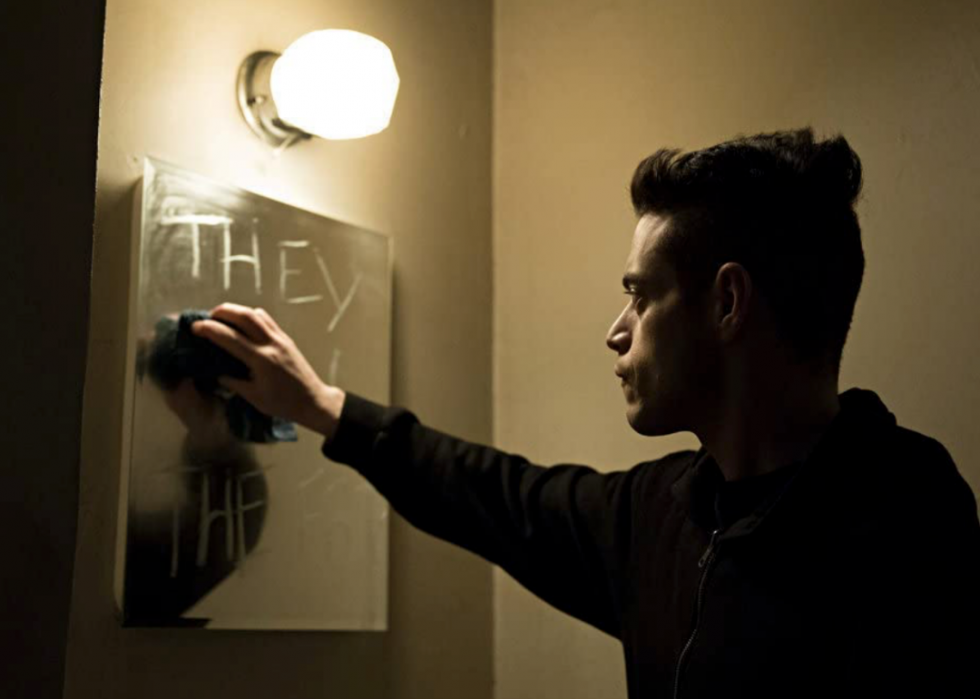 8 / 15
Mr. Robot
- IMDb user rating: 8.5
- Years on the air: 2015–2019
Elliot, played by Rami Malek, works as a cybersecurity engineer by day, but by night he's a vigilante hacker, leading him to be recruited by an anarchist group looking to bring down corporate America. This includes the company Elliot works for, which presents him with a dilemma between his personal beliefs and his livelihood. The success of the series spawned multiple video games and a book tie-in.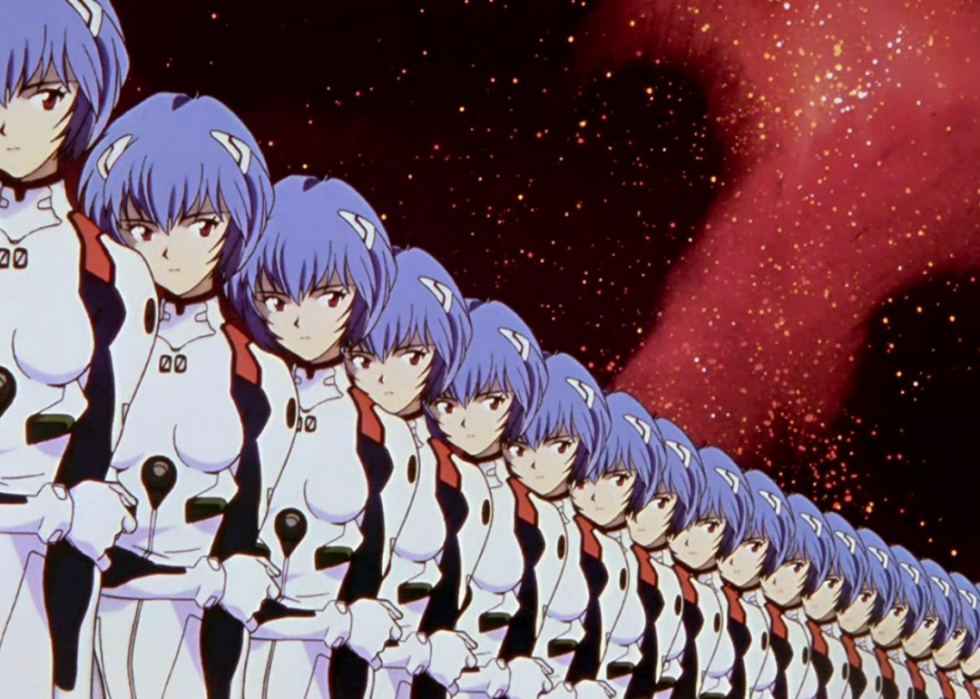 9 / 15
Neon Genesis Evangelion
- IMDb user rating: 8.5
- Years on the air: 1995–1996
Fifteen years following a global catastrophe, giant monsters called Angels have descended upon the Earth and are intent on destroying human civilization. Reluctantly, a young man named Shinji is recruited by his dictatorial father to pilot giant "mechas" called Evangelions to keep the creatures at bay. The Japanese anime series has frequently been cited as having influenced Guillermo del Toro's similar "mecha vs. monsters" movie "Pacific Rim."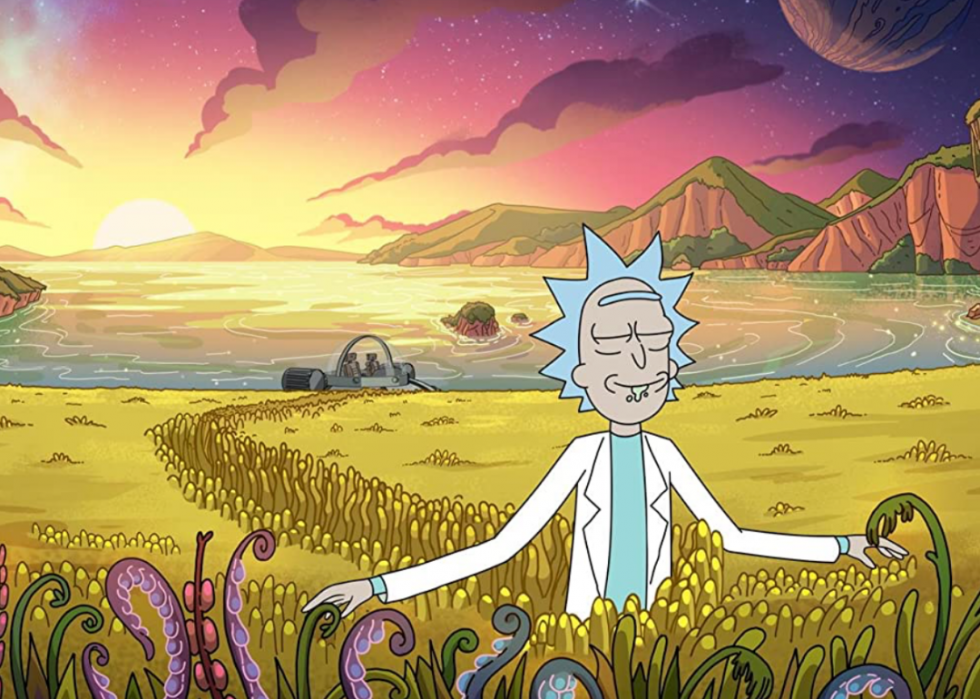 10 / 15
Rick and Morty
- IMDb user rating: 9.2
- Years on the air: 2013–present
Mad scientist Rick Sanchez resurfaces after 20 years and drops in on the family of his only daughter, Beth. While Beth's husband, Jerry, is on guard about Rick's behavior, Rick engages in numerous adventures across the galaxy with his two grandchildren, Morty and Summer. The success and popularity of the animated series has spurred comics, video games, short films, tabletop games, and a short spin-off series set for a 2022 release.
You may also like: Primetime TV shows that have stood the test of time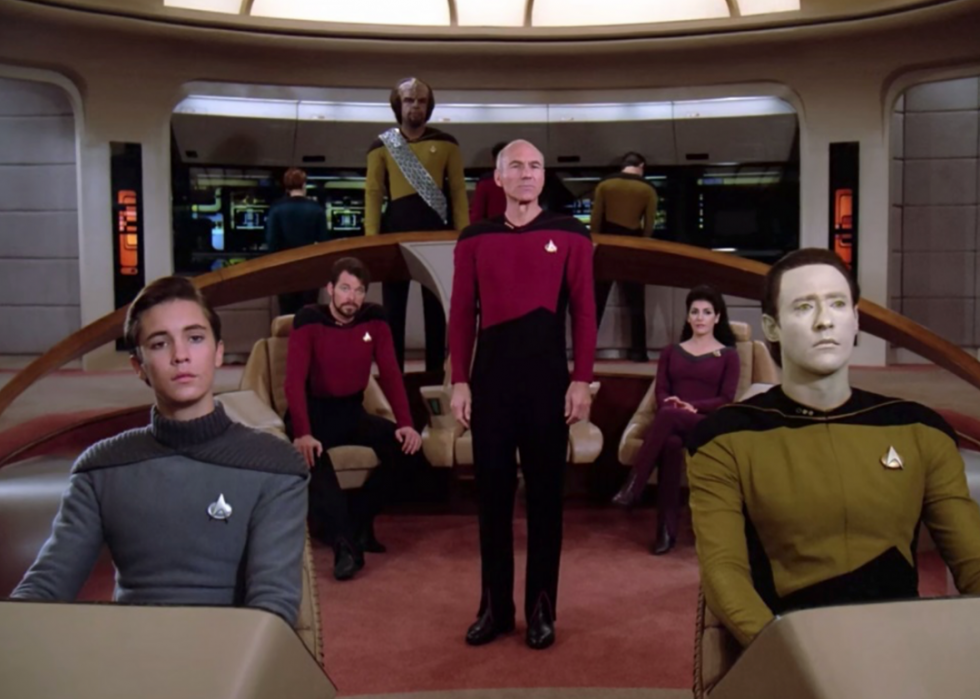 11 / 15
Star Trek: The Next Generation
- IMDb user rating: 8.6
- Years on the air: 1987–1994
Set 78 years after the classic original series, Captain Jean-Luc Picard, played by Patrick Stewart, now helms the USS Enterprise in the 24th century, leading a noble crew of humans and aliens throughout the ship's exploration of the Milky Way. "The Next Generation" is the third series in the "Star Trek" franchise, and its success led to a fourth series, "Deep Space Nine," which premiered in 1993.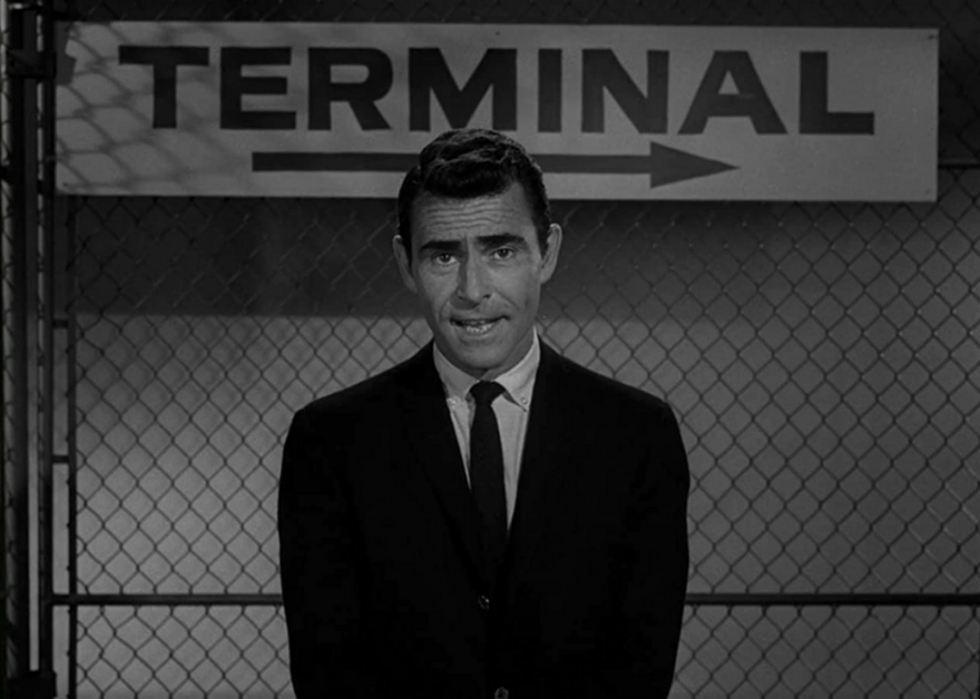 12 / 15
The Twilight Zone
- IMDb user rating: 9
- Years on the air: 1959–1964
In the 1960s, millions of Americans entered "The Twilight Zone," an anthology series hosted and created by Rod Serling. Each stand-alone episode mixes elements of sci-fi, fantasy, and horror, and characters dealing with unusual events that typically lead to a shocking twist and a moral. The success of the original series spurred a franchise and numerous reboots, which occurred during the 1980s, early 2000s, and most recently in 2019.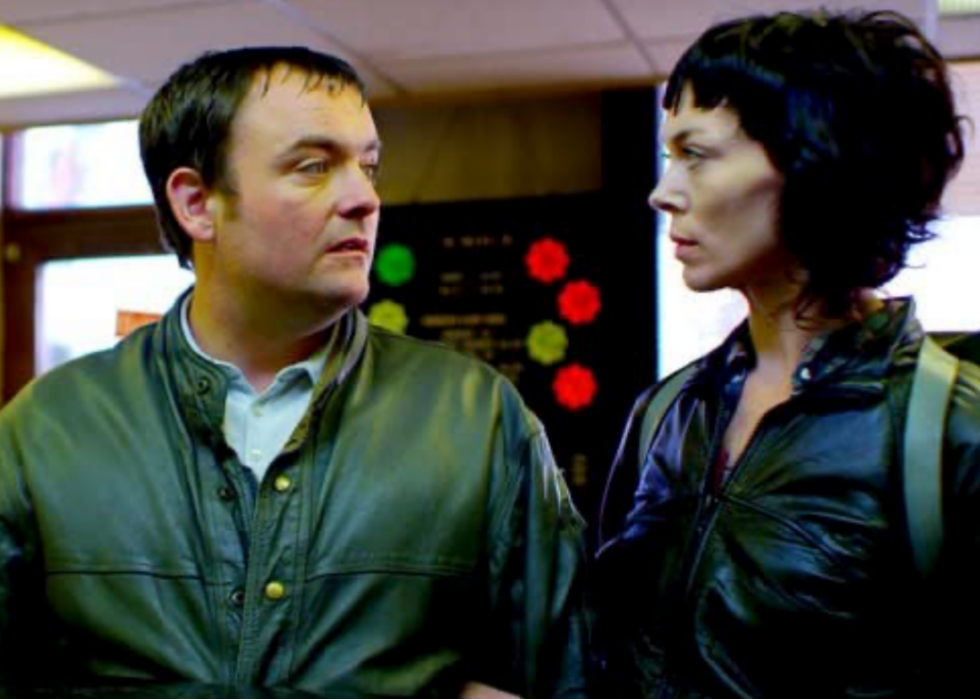 13 / 15
Kudos Film and Television
Utopia
- IMDb user rating: 8.4
- Years on the air: 2013–2014
A mysterious comic series called "The Utopia Experiments" garners a large cult following that converges over the internet to discuss it—when five such people get their hands on a copy of the original manuscript. But they find themselves pursued by a shadowy organization willing to go to great lengths to gain access to the manuscript. The British series was remade in America and released in 2020 on Amazon, which led to the original series—previously mostly inaccessible in America—to being released on Amazon as well.
You may also like: The best streaming services for sports in 2021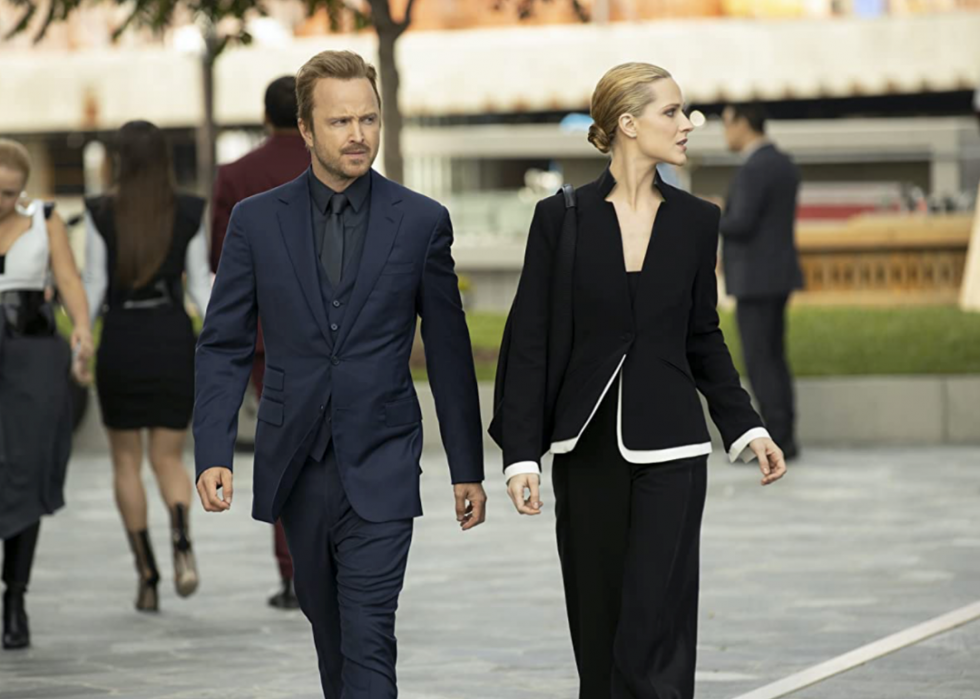 14 / 15
Westworld
- IMDb user rating: 8.6
- Years on the air: 2016–present
Based on Michael Crichton's 1973 sci-film of the same name, the series centers on the eponymous futuristic amusement park, where attendants can live out their wildest fantasies through the park's simulated worlds and "host" humanoid robots—who may be more conscious than they're programmed to be. The series explores themes involving free will, the ethics of artificial intelligence, memory, and human nature. "Westworld" has been nominated for a whopping 54 Primetime Emmy Awards, winning nine of them.
15 / 15
20th Century Fox Television
The X-Files
- IMDb user rating: 8.6
- Years on the air: 1993–2018
Skeptic agent Dana Scully, played by Gillian Armstrong, and believer agent Fox Mulder, played by David Duchovny, use their conflicting points of view to team up to investigate otherworldly cases that other FBI agents won't touch, known as "The X-Files." The popular science-fiction series is one of the longest running series within the genre and became a pop cultural phenomenon, leading to two films, two spin-off shows, and a revival of the original series in 2016 and 2018.
You may also like: 50 TV ads that made history