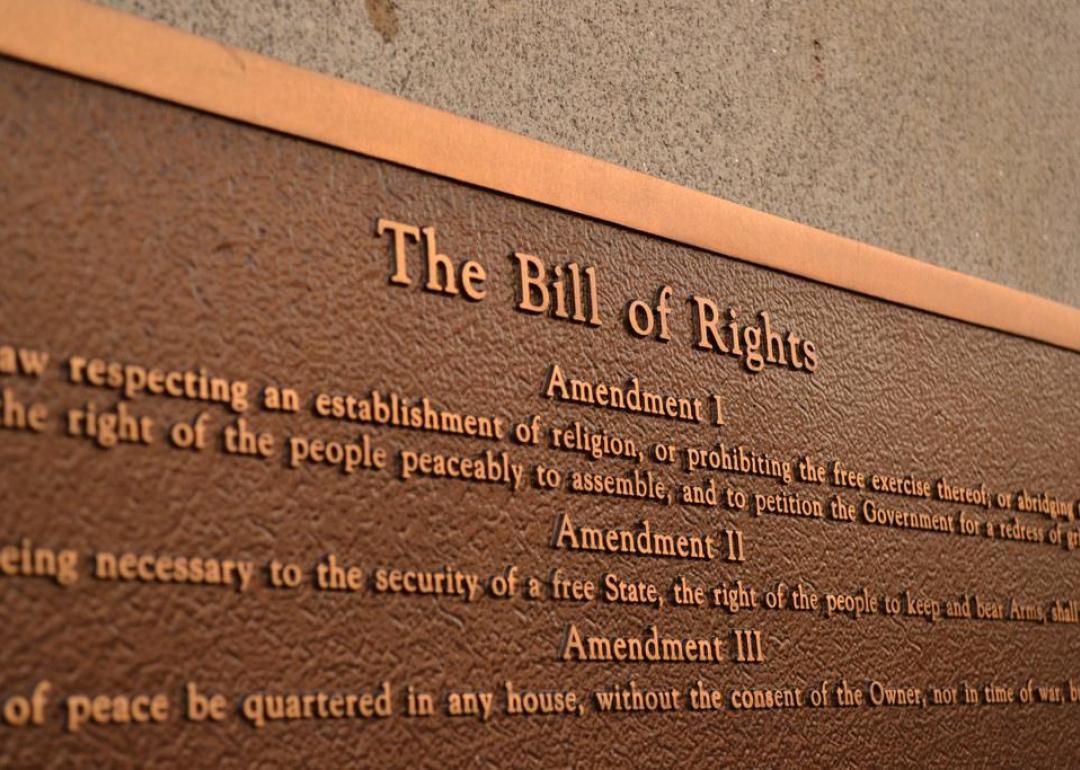 A guide to the Bill of Rights and other constitutional amendments
A guide to the Bill of Rights and other constitutional amendments
For more than a decade after the Revolutionary War, America was governed by the Articles of Confederation, which provided for only a weak and minimal federal government while allowing states to operate like individual countries. That was until 1787 in Philadelphia, when delegates of the Constitutional Convention signed the Constitution of the United States of America.
Since then, the document has been altered 27 times through the amendment process provided by Article V of the Constitution itself. Requiring a two-thirds majority vote by both the House and Senate, or by a constitutional convention called for by two-thirds of the country's state legislatures, amending the Constitution is no easy task.
The first 10 amendments to the Constitution are collectively called the Bill of Rights. Written by James Madison, the Bill of Rights puts specific limits on government power and enshrines specific personal liberties. Stacker compiled a look at all 27 amendments to America's governing document, the Constitution.