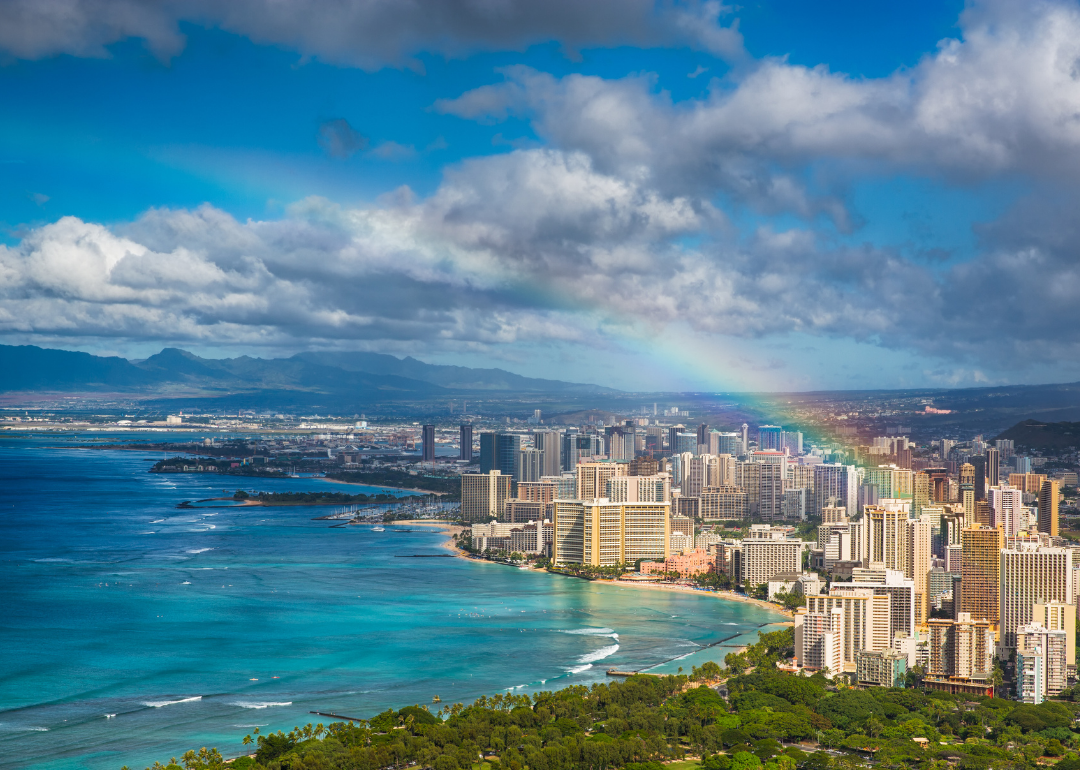 Stacker Studio
States where the economy has recovered the most from COVID-19
States where the economy has recovered the most from COVID-19
While the full economic impact of the coronavirus can only be revealed in the months and years ahead, one thing is fairly likely: Rebuilding the nation will depend largely on how well America can continue to contain the spread of COVID-19. As of June 2021, nearly 50% of Americans have received at least one dose of the vaccine, which has allowed states and businesses to more fully reopen, increasing spending and revenue. But even as many states have returned to some semblance of normalcy, most statewide economies will need more time before they've returned to pre-pandemic levels.
The pace of economic recovery can take on many forms. For some economies, it will take on a V-shape, indicating a sharp decline and equally sharp recovery. Other will be K-shaped, meaning that certain sectors of the economy are recovering faster than others. States that depend on tourism, entertainment, and leisure as a crucial source of their economy are tending to recover more slowly, since those sectors have often been the hardest hit by the coronavirus in many states.
Credible analyzed economic data to create a weighted index that shows which states recovered the most from the coronavirus. To determine which state economies are recovering the most, Credible looked at four key metrics: change in unemployment rates, change in the number of jobs in the state, change in gross domestic product, and change in home values. Each metric and then the weighted average of all four metrics was graded on a 100-point scale, so an index score of 100 represents the highest economic recovery between 2020 and 2021.
April 2021 unemployment rates are from the U.S. Bureau of Labor Statistics. The House Price Index scores are from the Federal Housing Finance Agency, and measures housing price changes in single-family homes. Job growth statistics also come from the Bureau of Labor Statistics. The real GDP amounts for every state are from the U.S. Bureau of Economic Analysis. All statistics in this story are the most recent available as of June 10, 2021.
Read on to see which states have recovered the most, and the least, from the economic toll that the coronavirus has had on communities, industries, and local governments.
This story originally appeared on
Credible
and was produced and distributed in partnership with Stacker Studio.