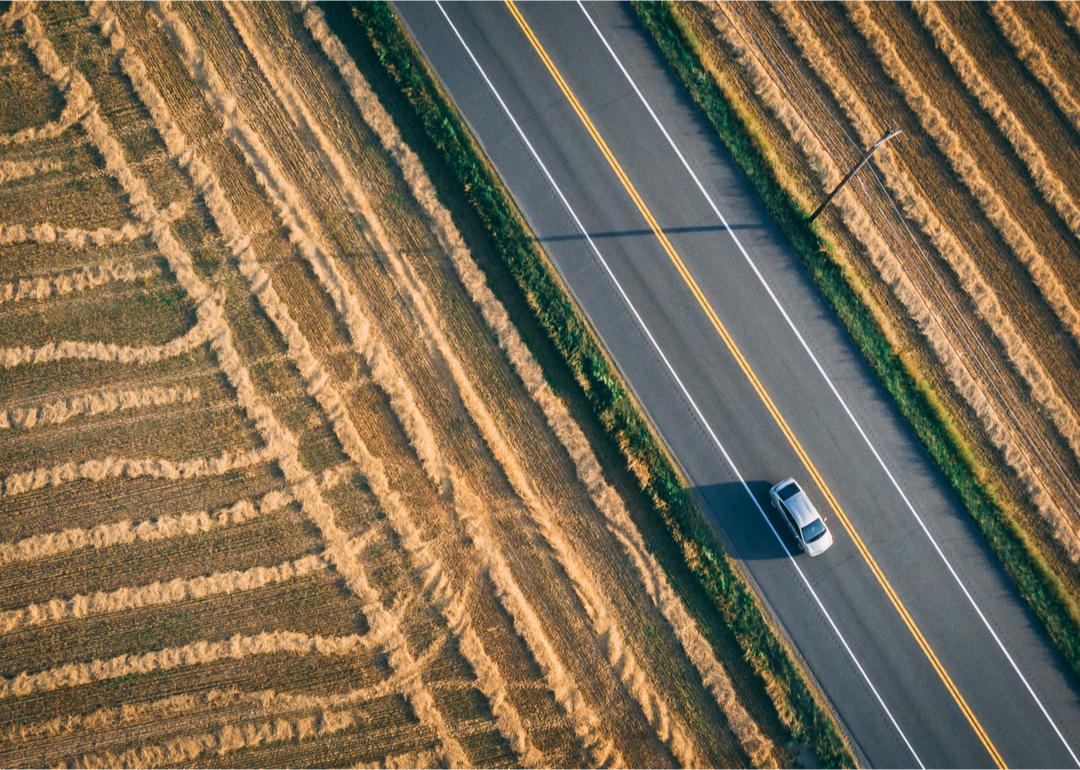 States paying the most in car insurance premiums
5m3photos // Shutterstock
States paying the most in car insurance premiums
When it comes to the most precious things in life, Americans will go to great lengths to protect them—often by way of insurance. Consumers pay large sums of money to guarantee compensation in the event that something unpredictably awful happens to their home, loved ones or even their own health, but perhaps the most widely known and best advertised form of insurance is that of automobiles.
There were a projected 289.5 million registered vehicles in the United States in 2021. It is estimated that in the U.S. alone, more than 2 million people are injured in automobile accidents annually, on top of more than 32,000 deaths from road crashes per year. While crashes occur all across the nation, they are far more common in some states than others. Geography appears to plays a role in how much people pay their insurers.
Stacker ranked all 50 states according to where car insurance premiums cost the most on average, based on statistical data on annual auto insurance premiums. Ties were broken by which state had the higher full coverage cost. Each state is accompanied by its total number of licensed drivers and average full coverage costs. Data for Washington D.C. was not available.
Read on to see how car insurance premiums in your state stack up against the nation.
You may also like: Cost of a parking spot in 40 major U.S. cities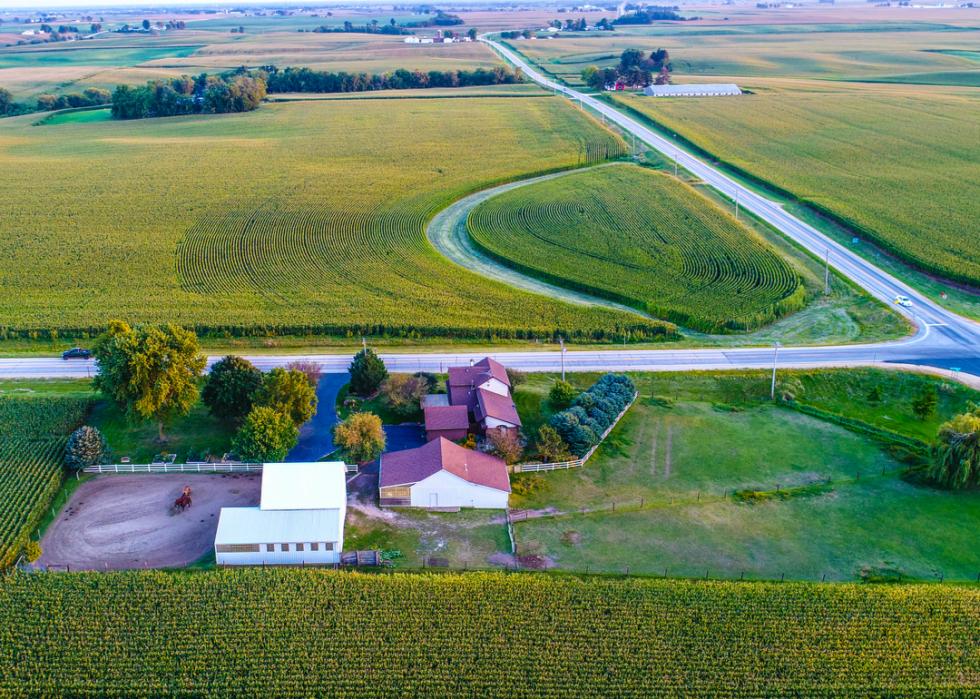 1 / 50
JamesPatrick.pro // Shutterstock
#50. Iowa
- Average annual premium: $357
- Full coverage: $1,659
- Licensed drivers: 2,260,271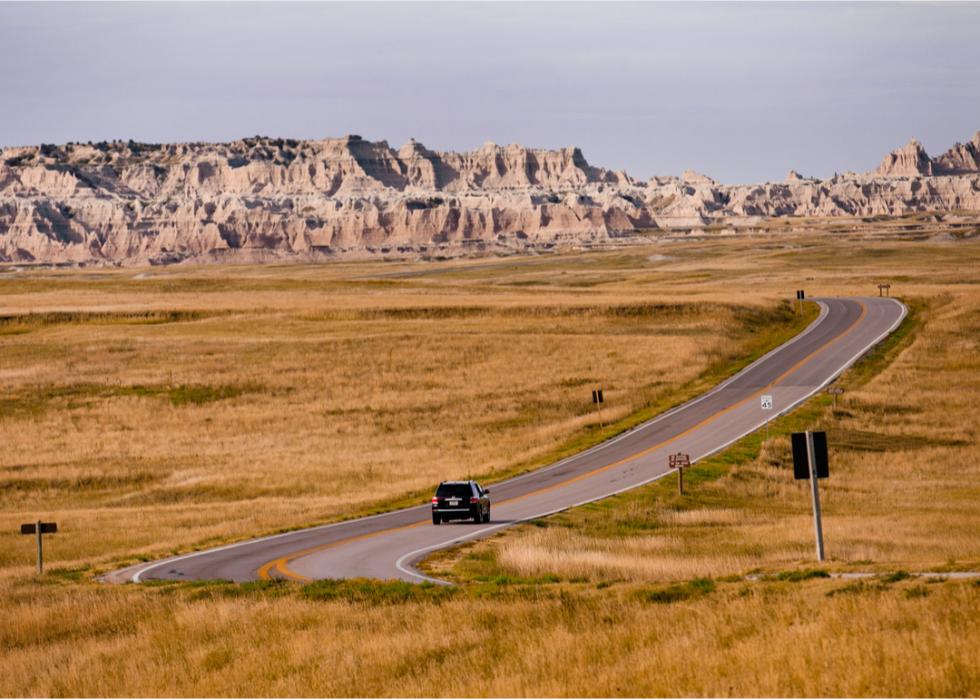 2 / 50
Dapixstudio // Shutterstock
#49. South Dakota
- Average annual premium: $420
- Full coverage: $2,429
- Licensed drivers: 638,428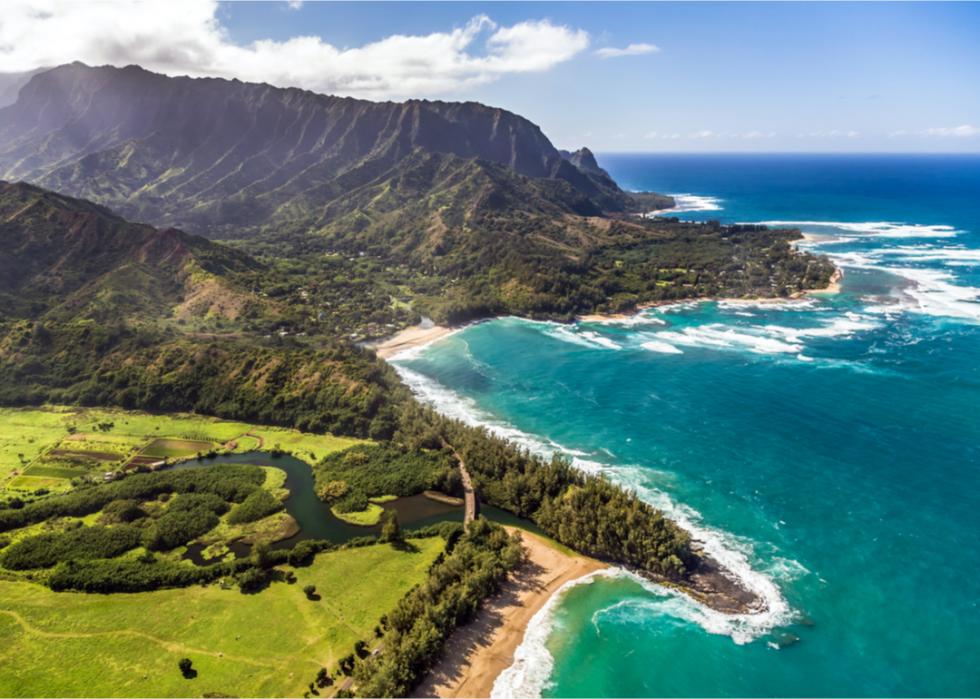 3 / 50
Pierre Leclerc // Shutterstock
#48. Hawaii
- Average annual premium: $475
- Full coverage: $1,763
- Licensed drivers: 948,417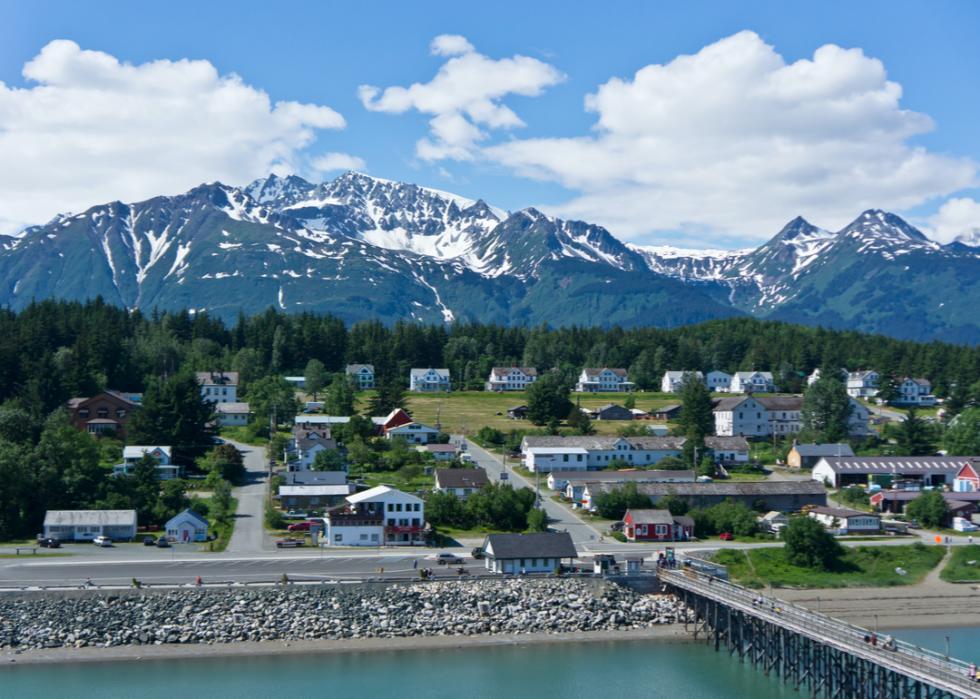 4 / 50
#47. Alaska
- Average annual premium: $485
- Full coverage: $1,576
- Licensed drivers: 536,033
5 / 50
#46. Wyoming
- Average annual premium: $485
- Full coverage: $2,123
- Licensed drivers: 419,256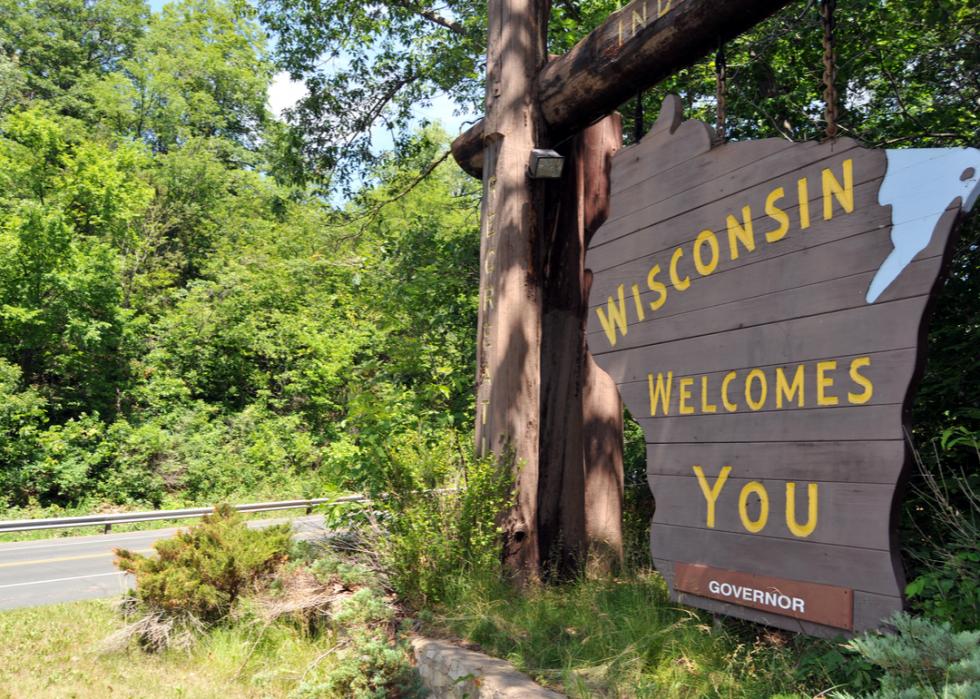 6 / 50
Frontpage // Shutterstock
#45. Wisconsin
- Average annual premium: $486
- Full coverage: $1,559
- Licensed drivers: 4,288,171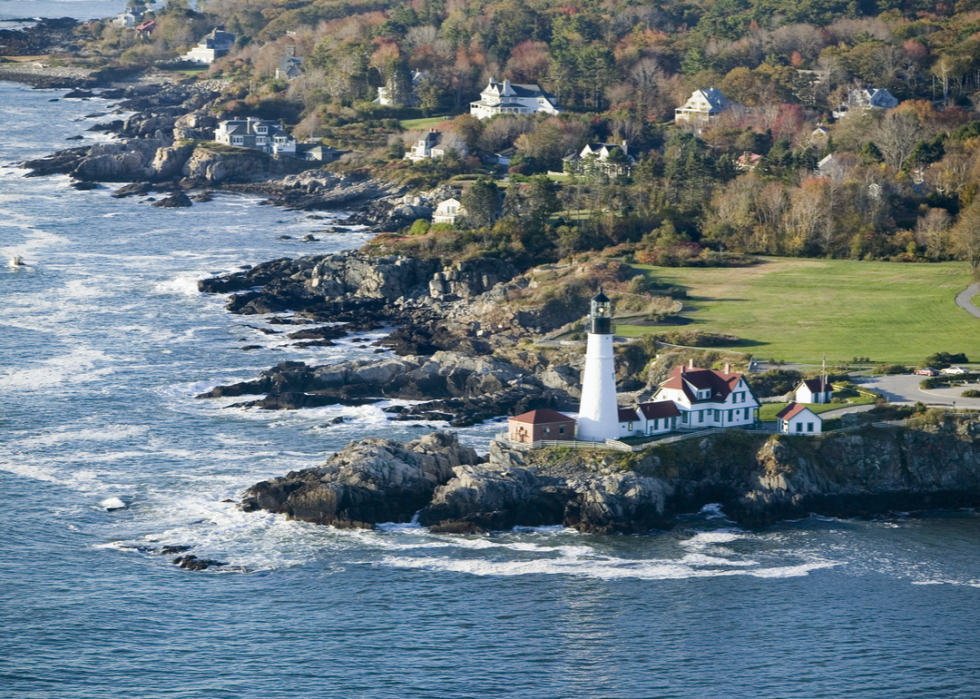 7 / 50
Joseph Sohm // Shutterstock
#44. Maine
- Average annual premium: $489
- Full coverage: $1,285
- Licensed drivers: 1,040,582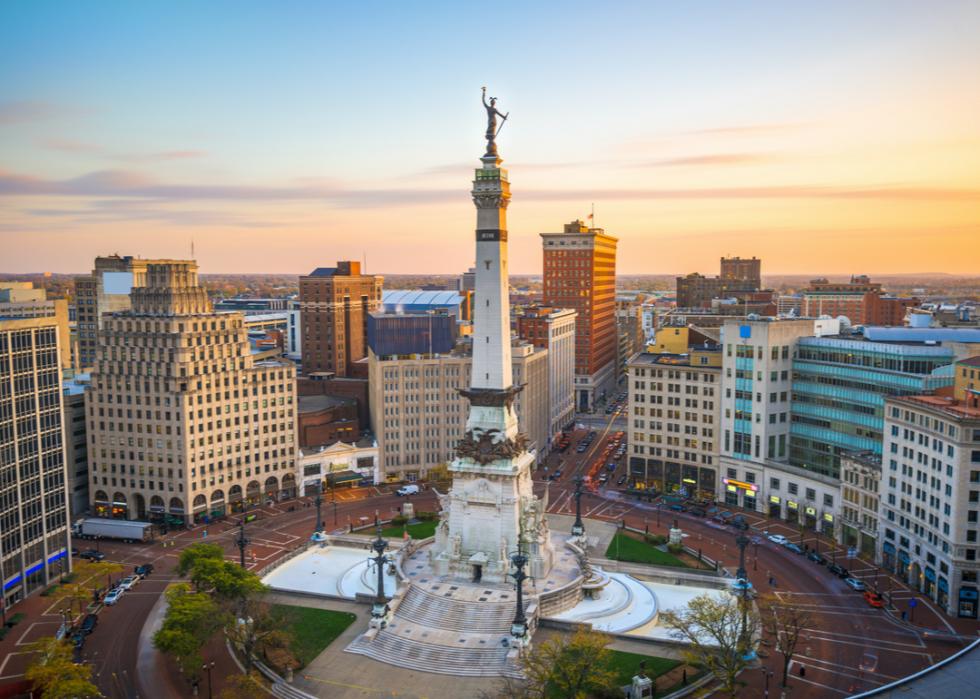 8 / 50
Sean Pavone // Shutterstock
#43. Indiana
- Average annual premium: $498
- Full coverage: $1,485
- Licensed drivers: 4,589,405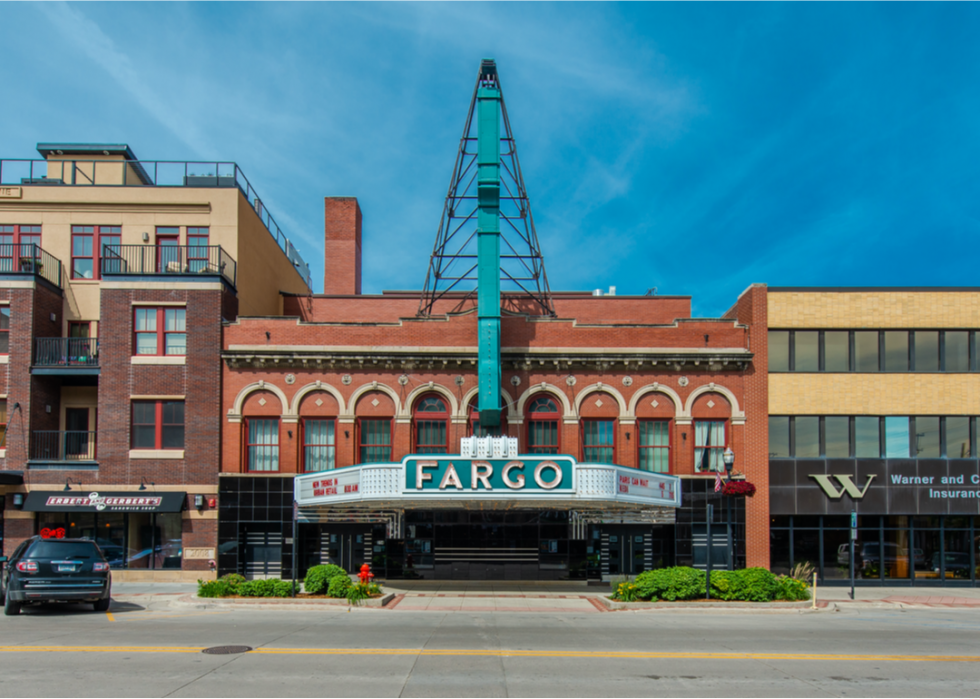 9 / 50
#42. North Dakota
- Average annual premium: $528
- Full coverage: $2,286
- Licensed drivers: 561,333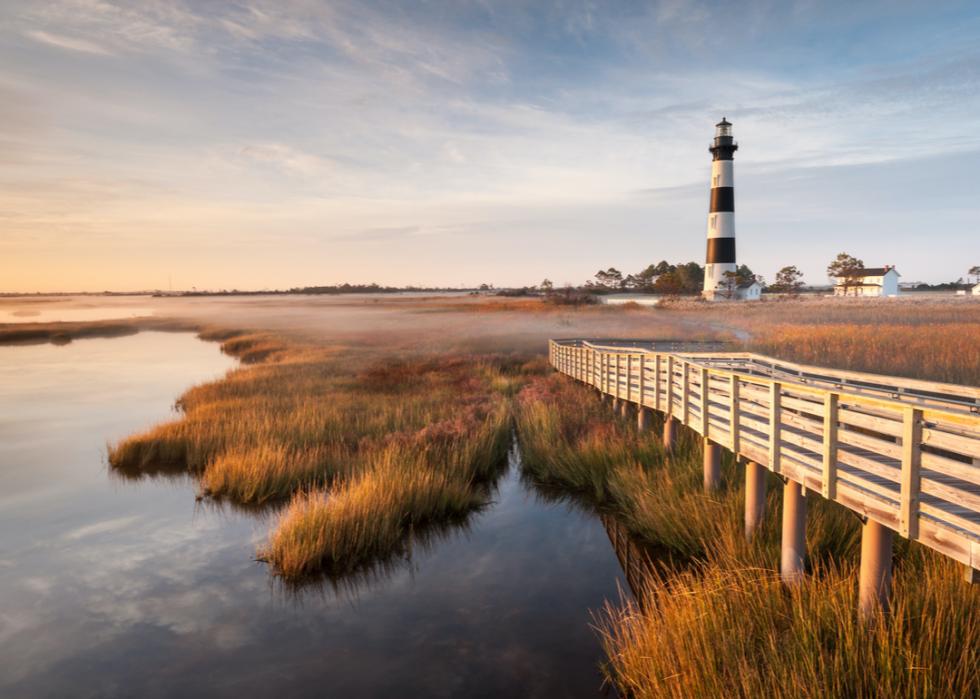 10 / 50
MarkVanDykePhotography // Shutterstock
#41. North Carolina
- Average annual premium: $542
- Full coverage: $1,506
- Licensed drivers: 7,509,231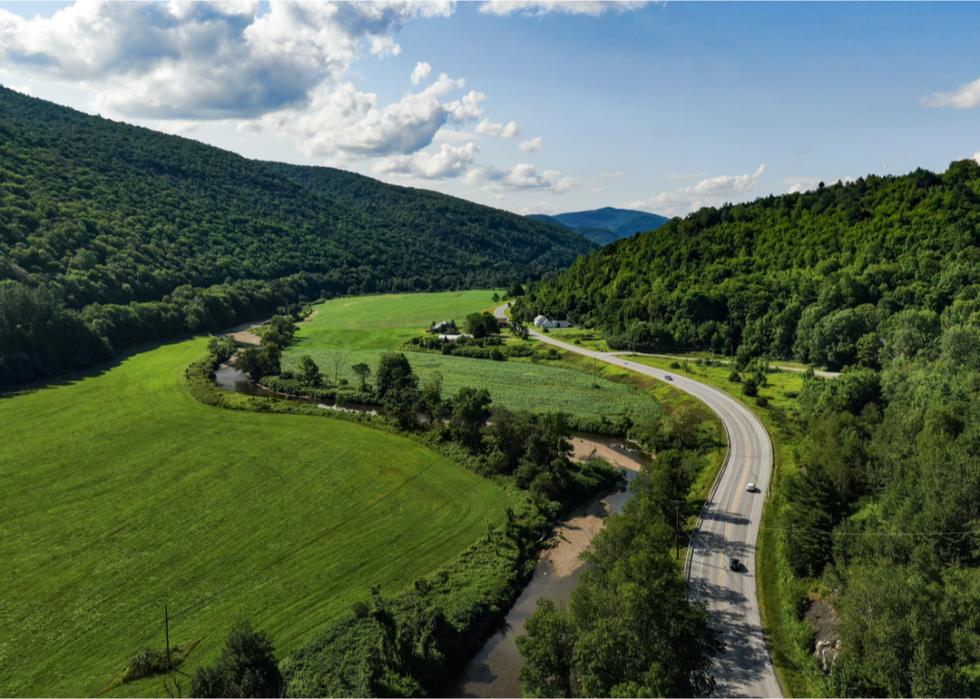 11 / 50
#40. Vermont
- Average annual premium: $552
- Full coverage: $1,735
- Licensed drivers: 564,892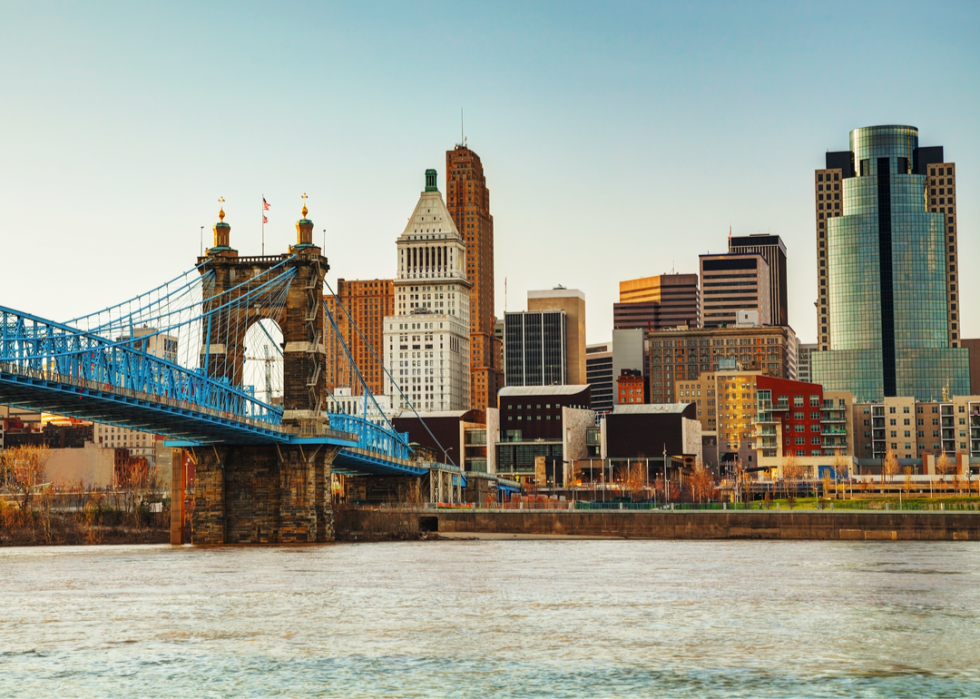 12 / 50
#39. Ohio
- Average annual premium: $561
- Full coverage: $1,558
- Licensed drivers: 8,032,665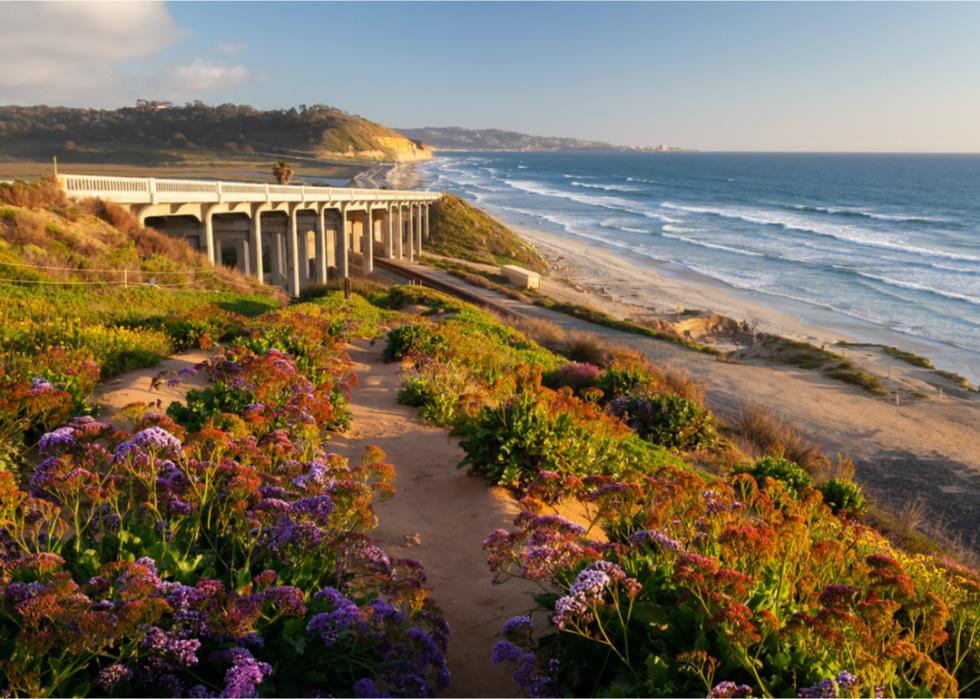 13 / 50
Glowing Earth Photography // Shutterstock
#38. California
- Average annual premium: $574
- Full coverage: $1,817
- Licensed drivers: 27,039,400
14 / 50
CrackerClips Stock Media // Shutterstock
#37. Tennessee
- Average annual premium: $577
- Full coverage: $1,875
- Licensed drivers: 5,422,429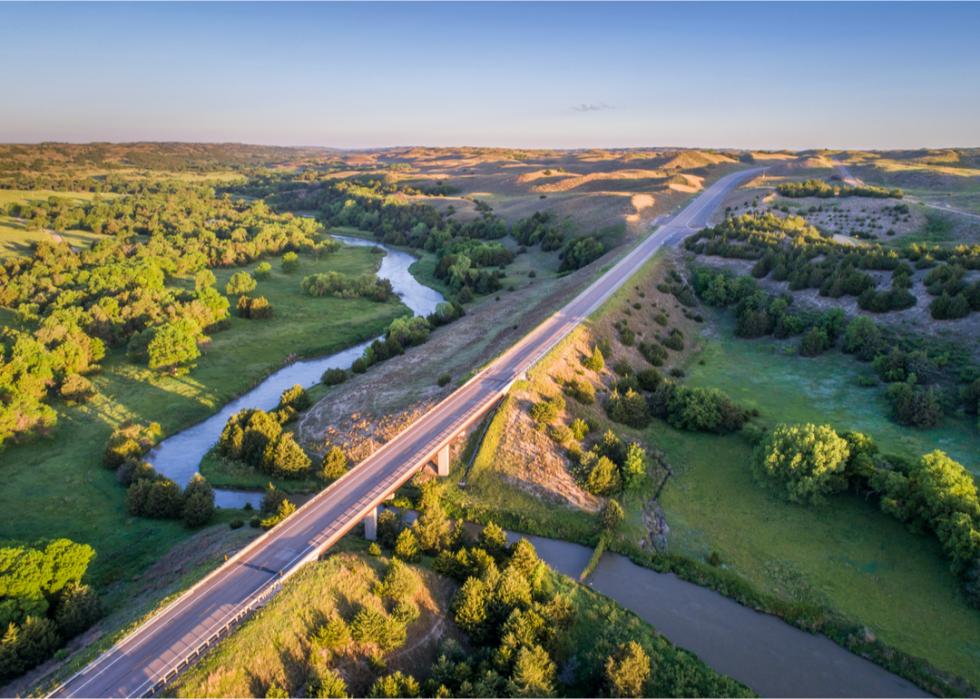 15 / 50
marekuliasz // Shutterstock
#36. Nebraska
- Average annual premium: $599
- Full coverage: $2,248
- Licensed drivers: 1,420,317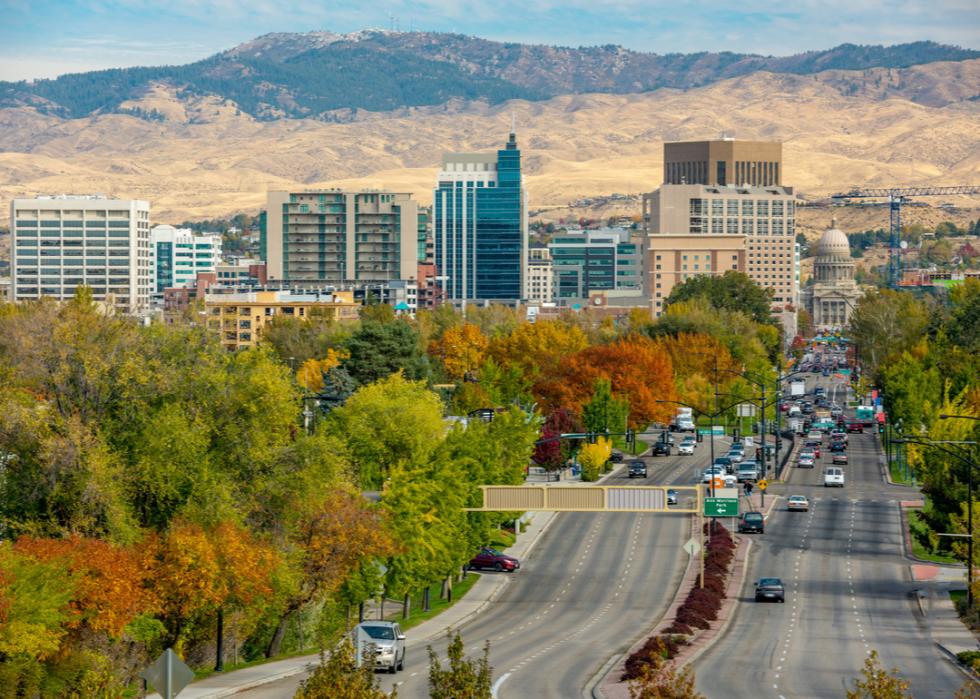 16 / 50
Charles Knowles // Shutterstock
#35. Idaho
- Average annual premium: $606
- Full coverage: $1,707
- Licensed drivers: 1,252,535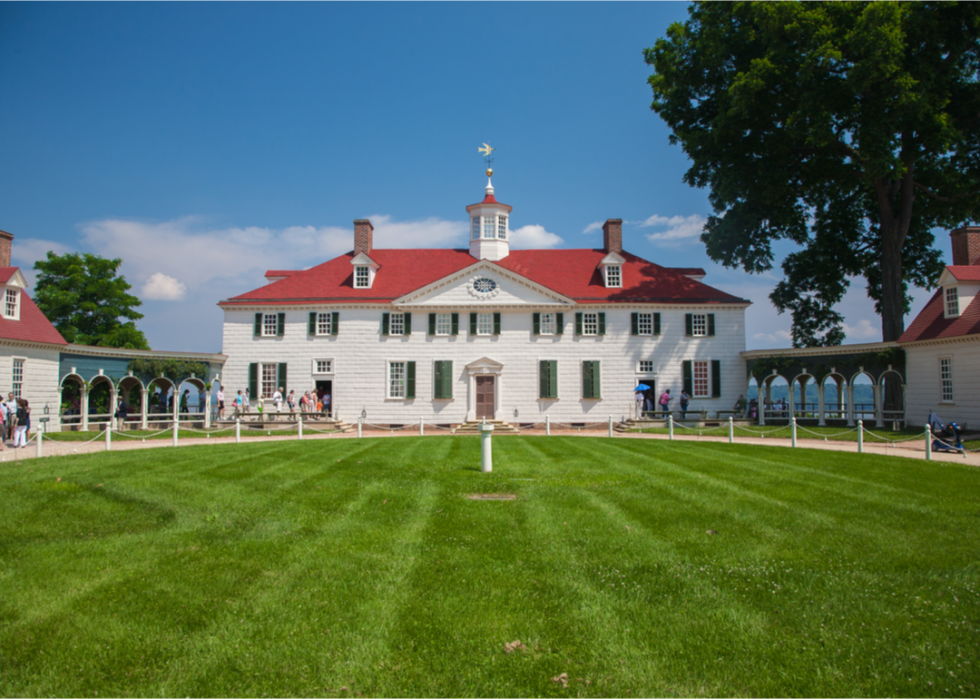 17 / 50
#34. Virginia
- Average annual premium: $607
- Full coverage: $1,642
- Licensed drivers: 5,929,031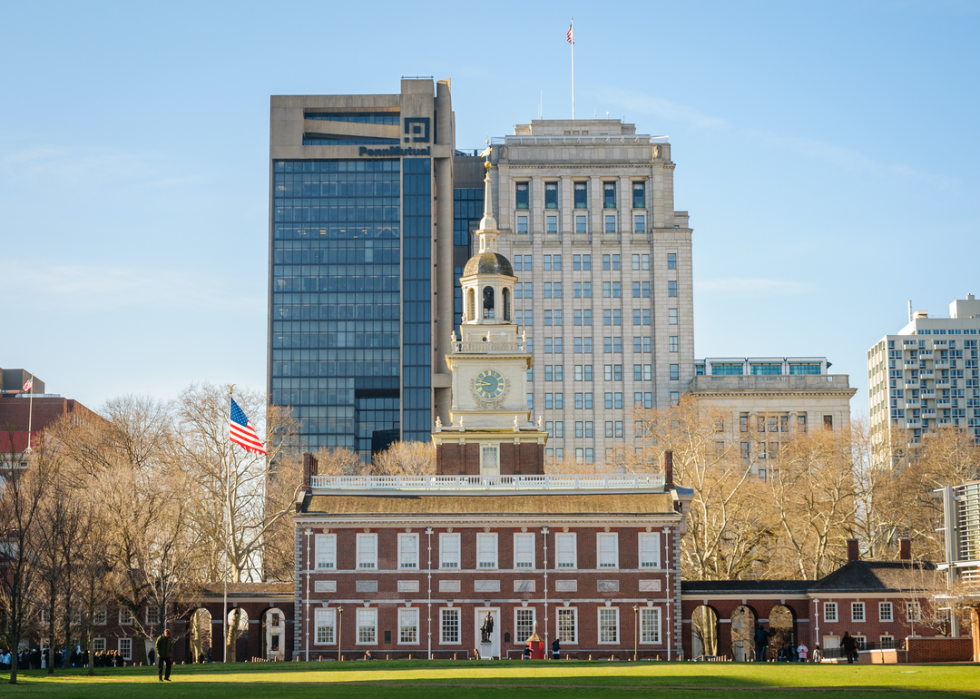 18 / 50
Zack Frank // Shutterstock
#33. Pennsylvania
- Average annual premium: $615
- Full coverage: $1,802
- Licensed drivers: 8,991,370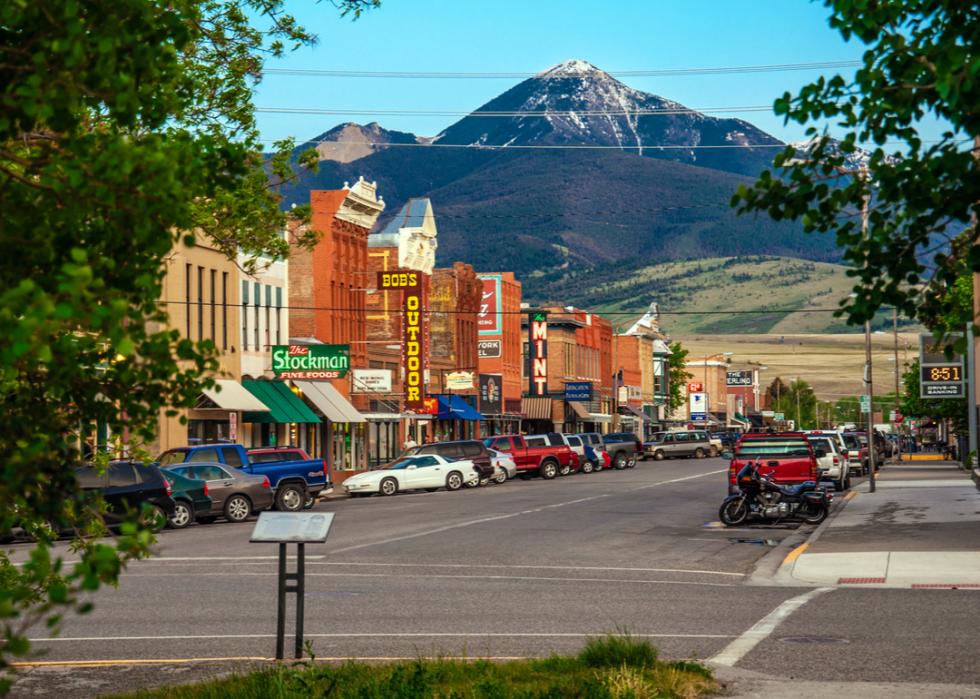 19 / 50
#32. Montana
- Average annual premium: $641
- Full coverage: $2,297
- Licensed drivers: 806,204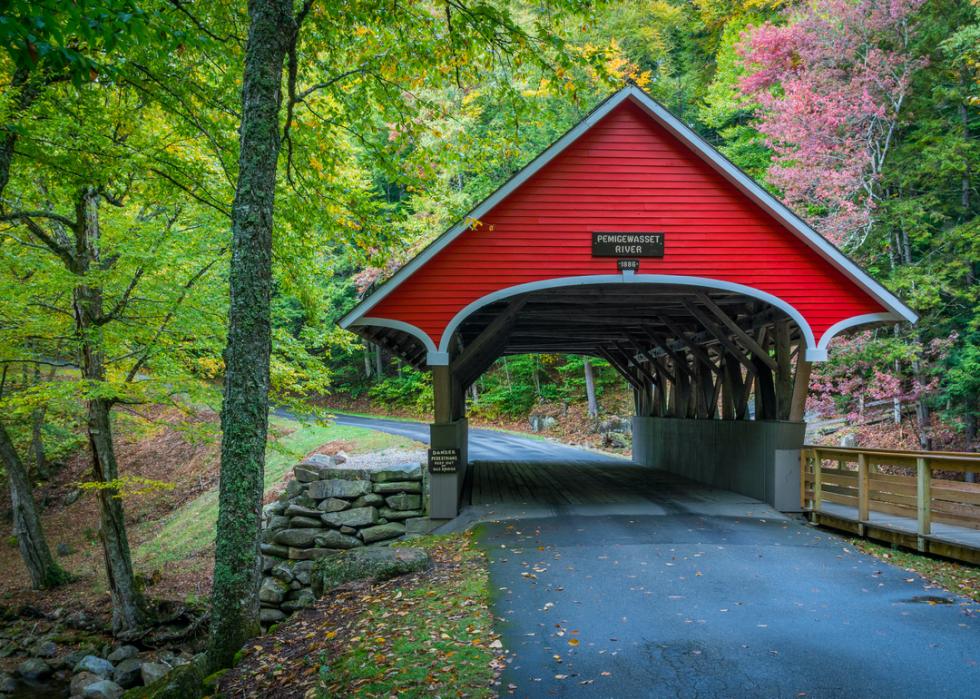 20 / 50
Esposito Photography // Shutterstock
#31. New Hampshire
- Average annual premium: $643
- Full coverage: $2,016
- Licensed drivers: 1,161,665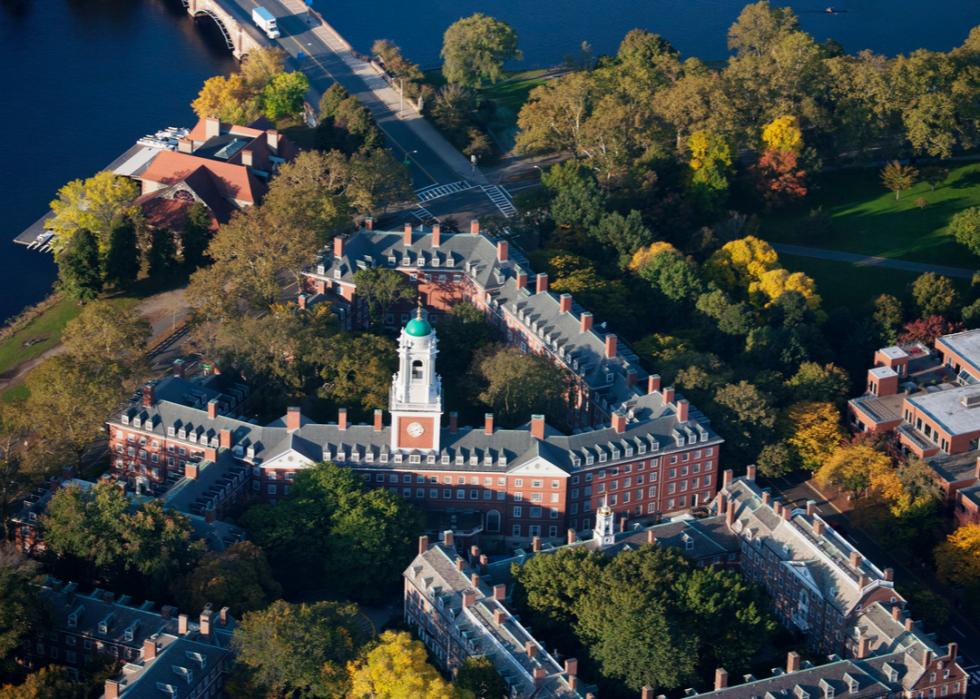 21 / 50
Joseph Sohm // Shutterstock
#30. Massachusetts
- Average annual premium: $646
- Full coverage: $2,158
- Licensed drivers: 4,935,176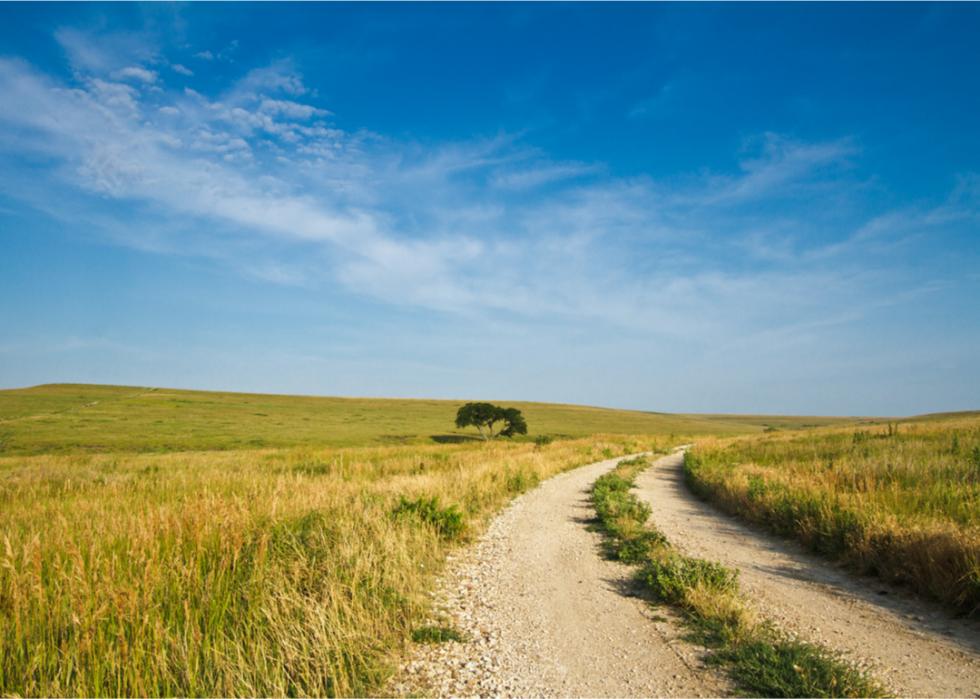 22 / 50
TommyBrison // Shutterstock
#29. Kansas
- Average annual premium: $654
- Full coverage: $2,043
- Licensed drivers: 2,149,430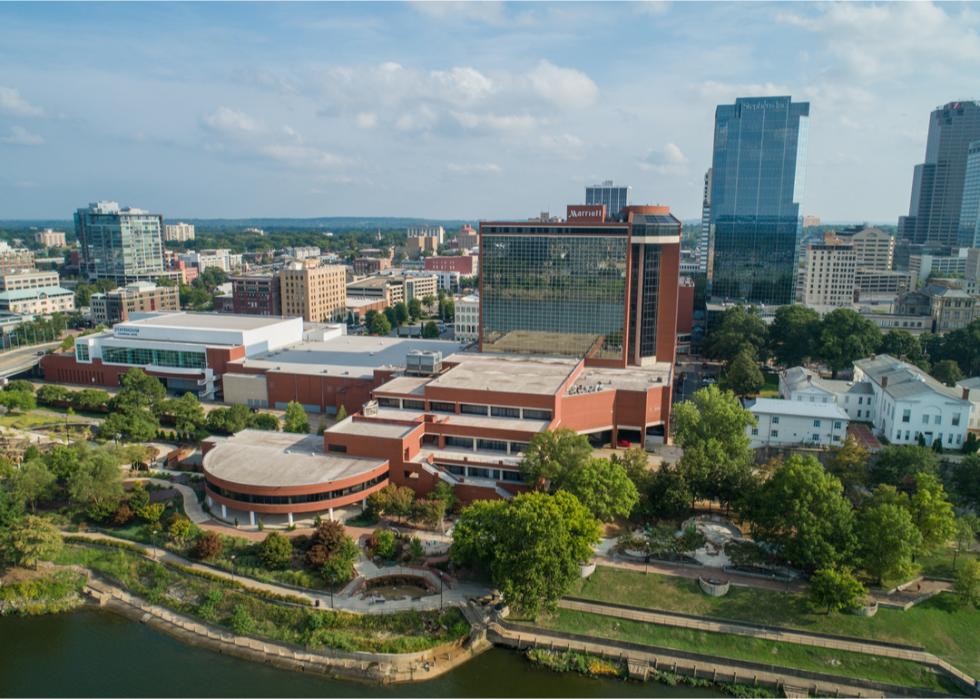 23 / 50
Felix Mizioznikov // Shutterstock
#28. Arkansas
- Average annual premium: $677
- Full coverage: $2,065
- Licensed drivers: 2,145,334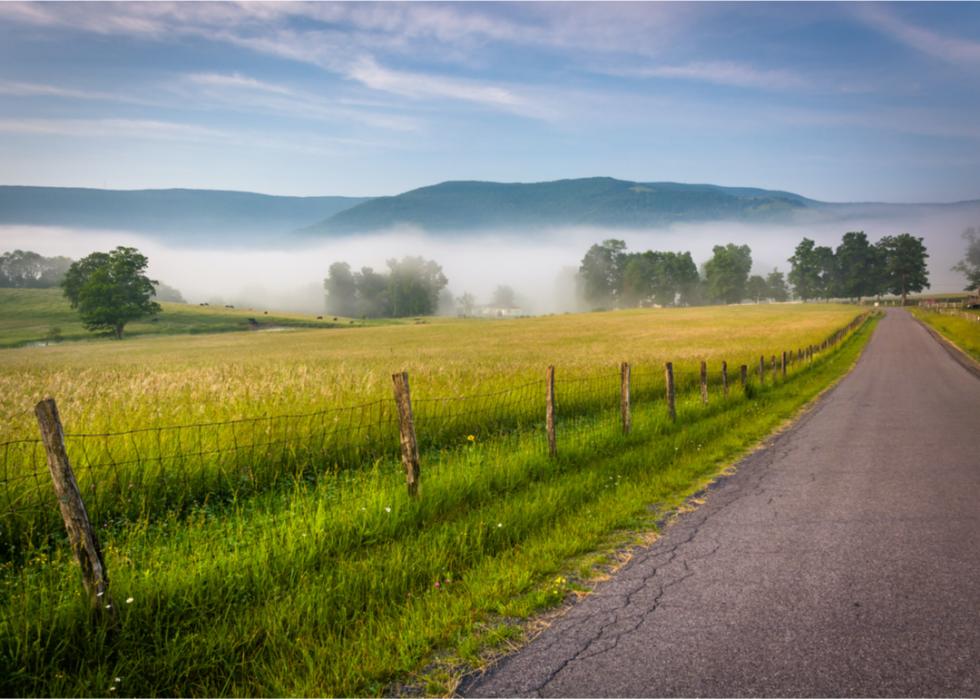 24 / 50
Jon Bilous // Shutterstock
#27. West Virginia
- Average annual premium: $685
- Full coverage: $2,106
- Licensed drivers: 1,136,775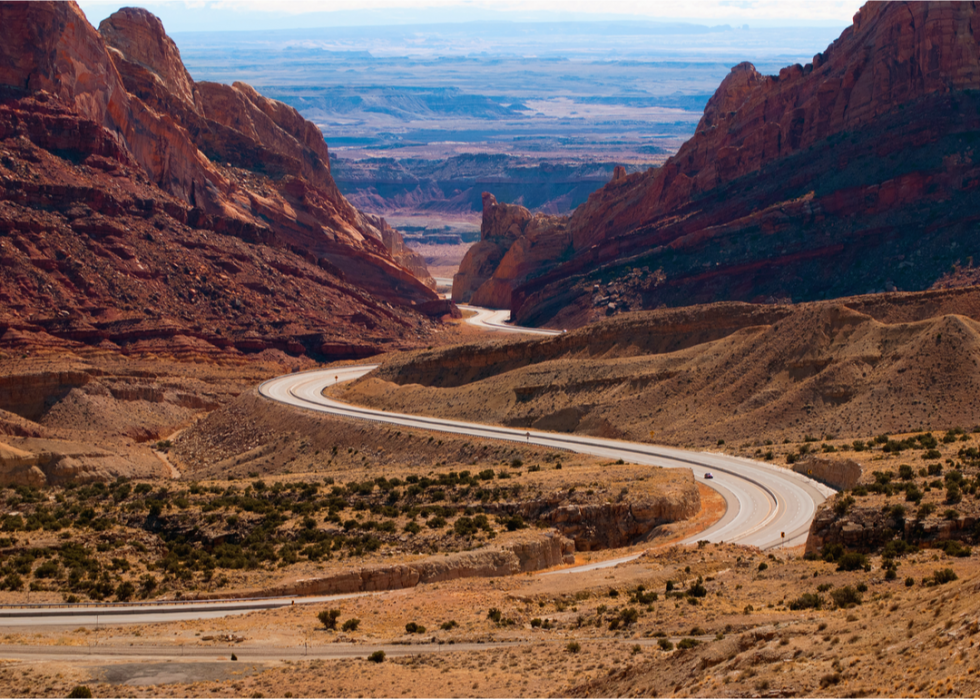 25 / 50
Herbert Heinsche // Shutterstock
#26. New Mexico
- Average annual premium: $699
- Full coverage: $2,039
- Licensed drivers: 1,458,433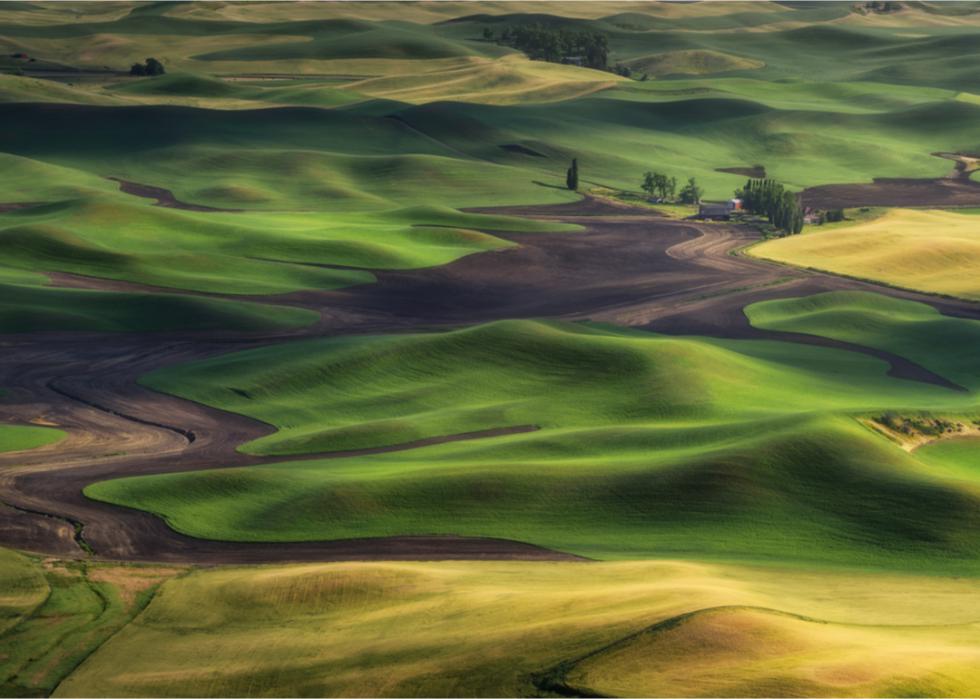 26 / 50
Wisanu Boonrawd // Shutterstock
#25. Washington
- Average annual premium: $706
- Full coverage: $1,748
- Licensed drivers: 5,909,967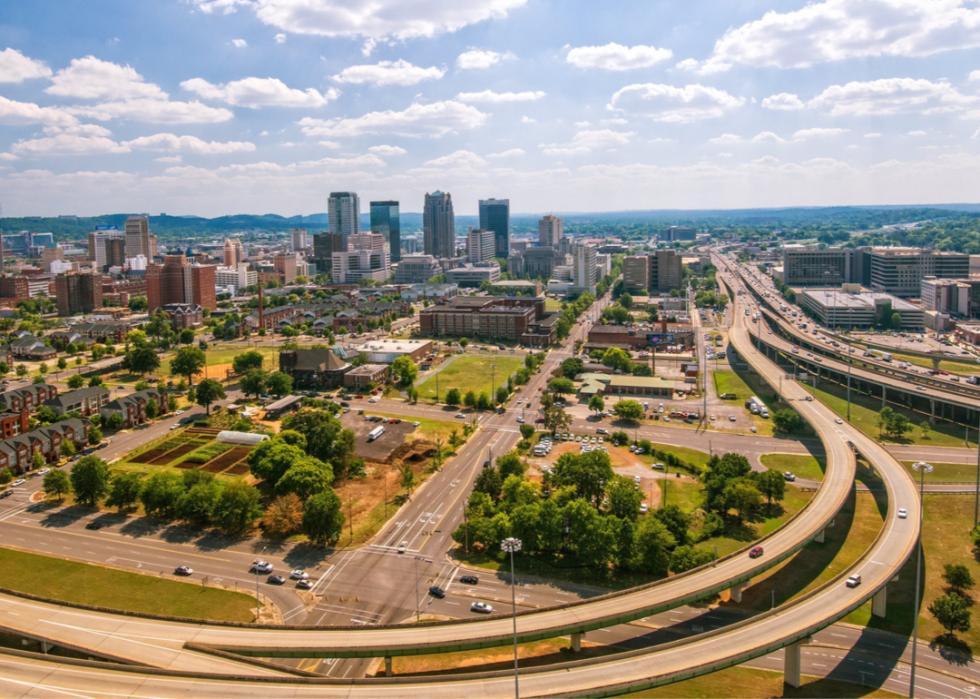 27 / 50
#24. Alabama
- Average annual premium: $736
- Full coverage: $1,870
- Licensed drivers: 3,999,057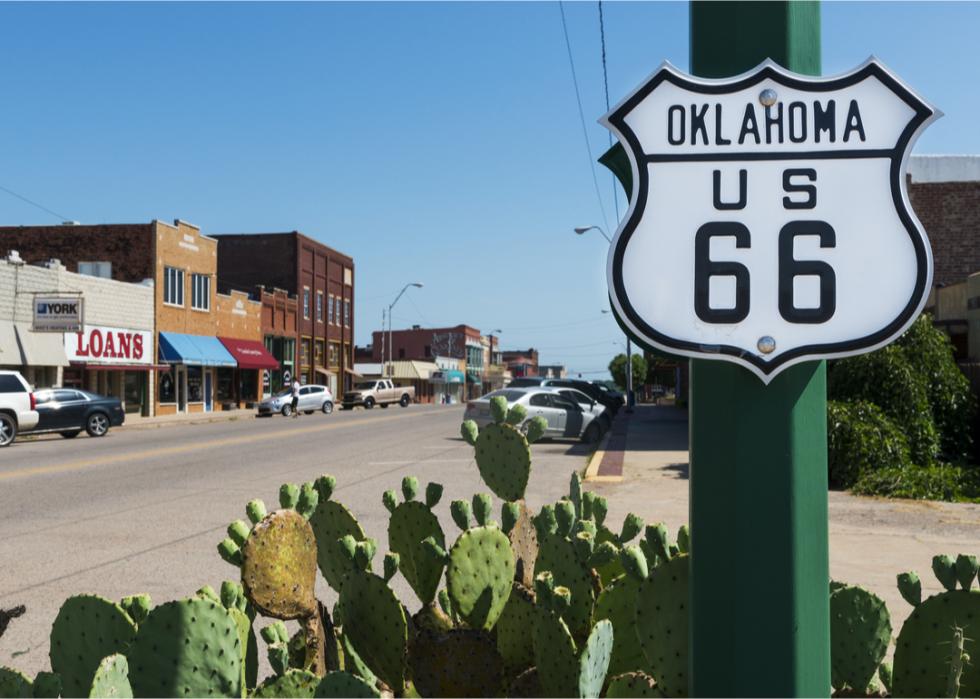 28 / 50
TLF Images // Shutterstock
#23. Oklahoma
- Average annual premium: $742
- Full coverage: $2,460
- Licensed drivers: 2,504,253
29 / 50
#22. Mississippi
- Average annual premium: $749
- Full coverage: $2,167
- Licensed drivers: 2,058,036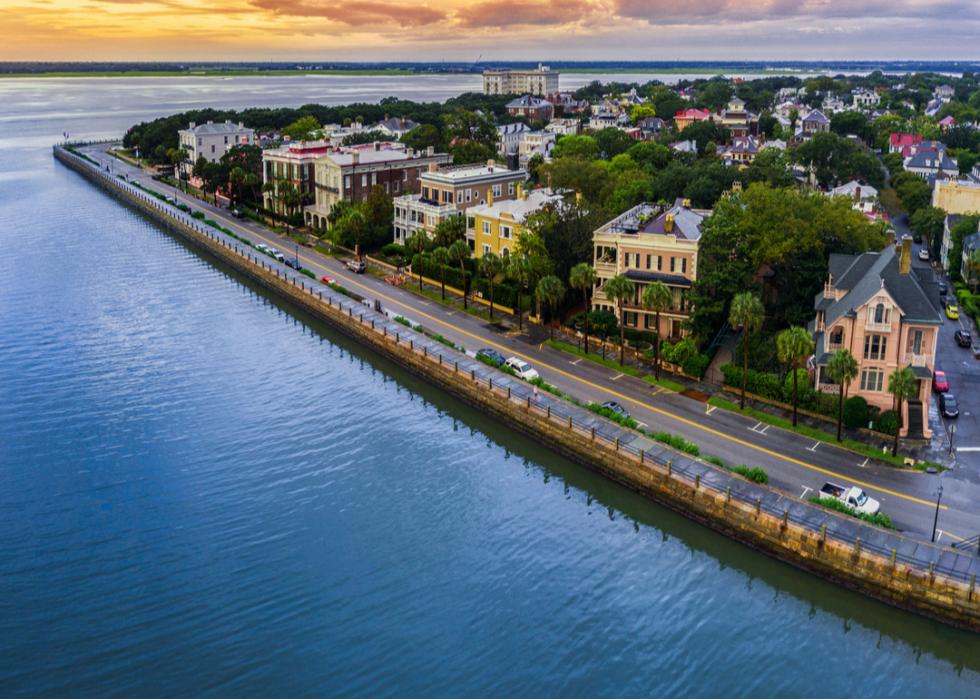 30 / 50
#21. South Carolina
- Average annual premium: $854
- Full coverage: $2,071
- Licensed drivers: 3,846,069
31 / 50
Joe Hendrickson // Shutterstock
#20. Missouri
- Average annual premium: $874
- Full coverage: $2,531
- Licensed drivers: 4,272,960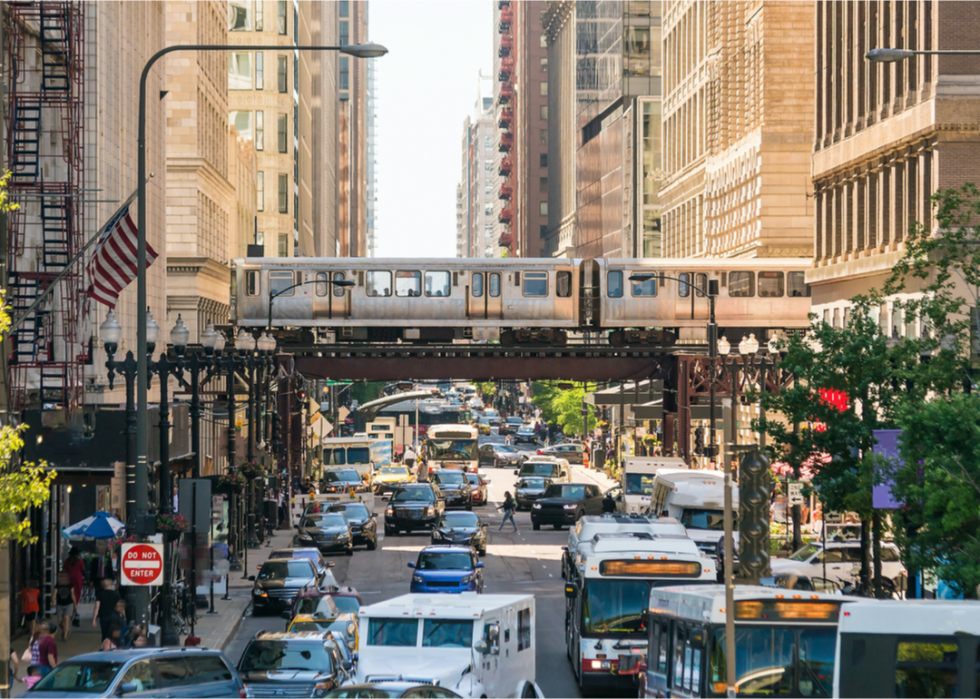 32 / 50
#19. Illinois
- Average annual premium: $878
- Full coverage: $2,218
- Licensed drivers: 8,714,788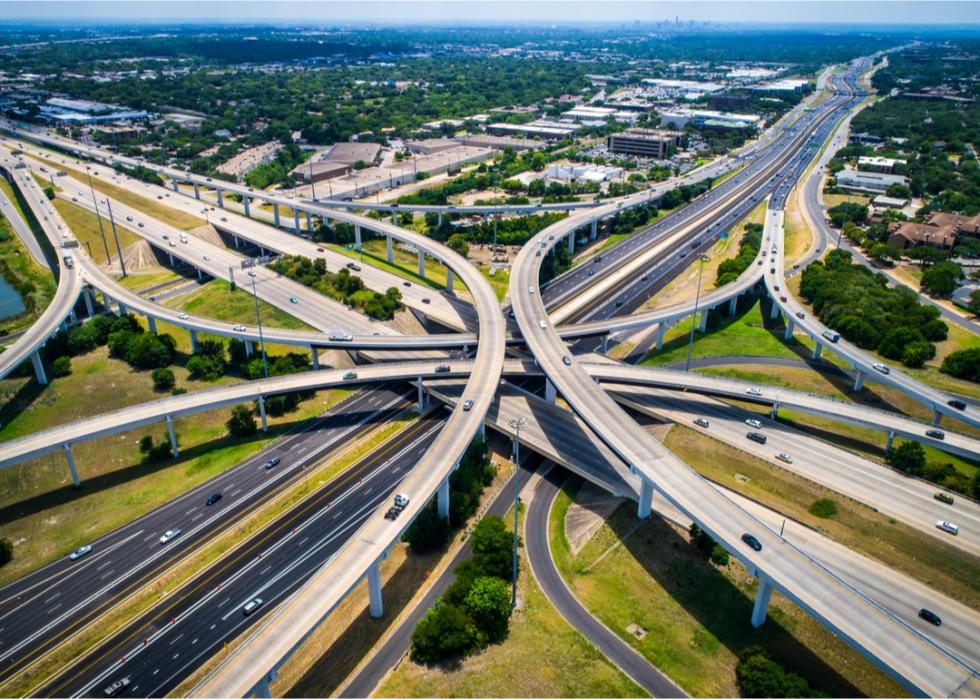 33 / 50
Roschetzky Photography // Shutterstock
#18. Texas
- Average annual premium: $890
- Full coverage: $2,653
- Licensed drivers: 17,370,383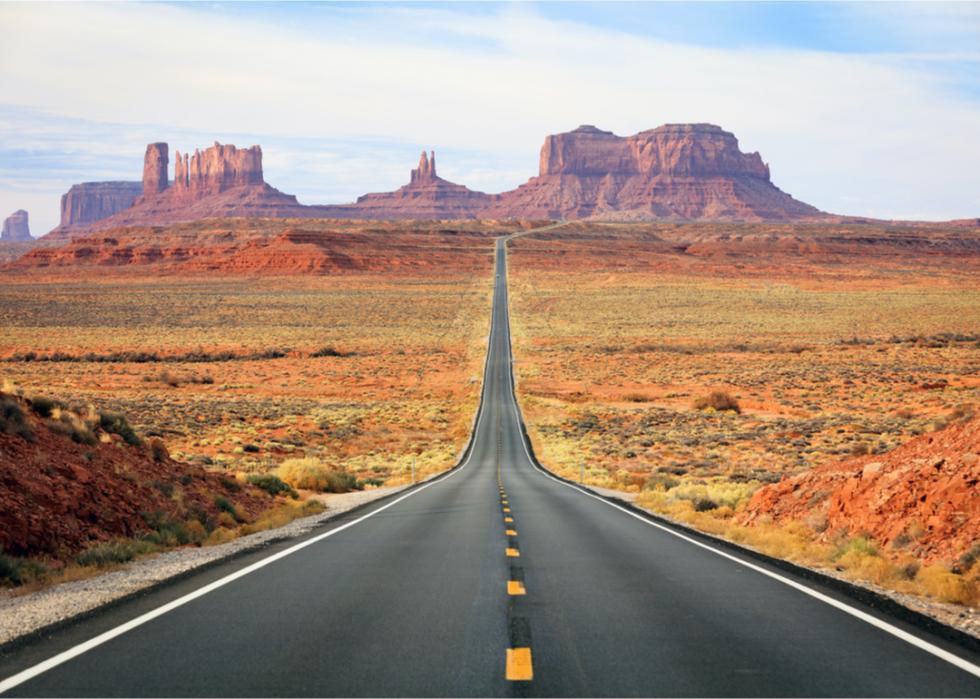 34 / 50
Johnny Adolphson // Shutterstock
#17. Arizona
- Average annual premium: $980
- Full coverage: $3,071
- Licensed drivers: 5,284,970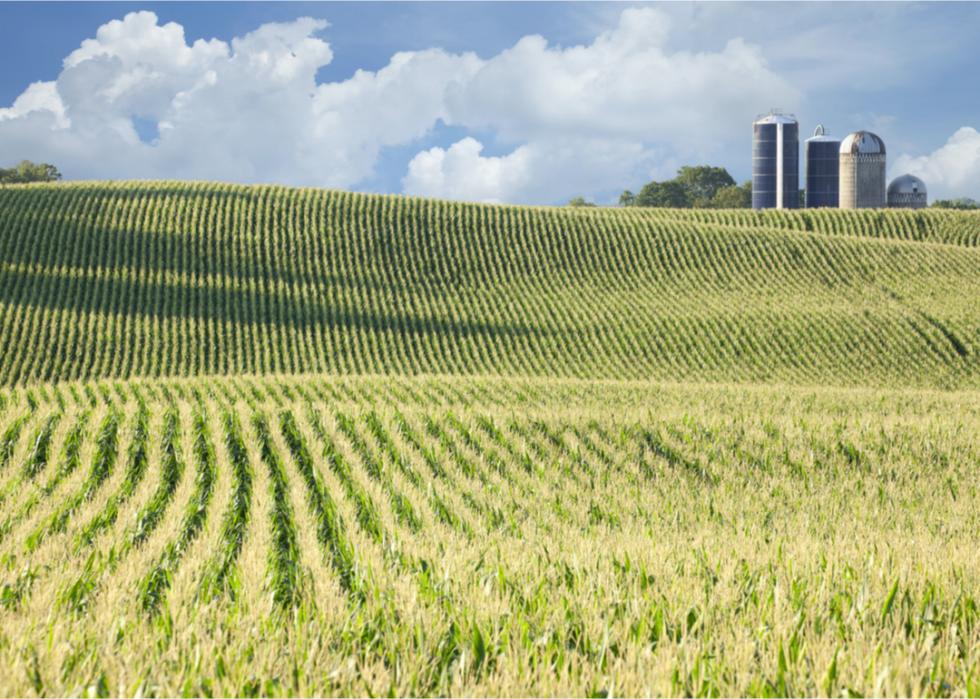 35 / 50
Dan Thornberg // Shutterstock
#16. Minnesota
- Average annual premium: $983
- Full coverage: $2,109
- Licensed drivers: 3,391,057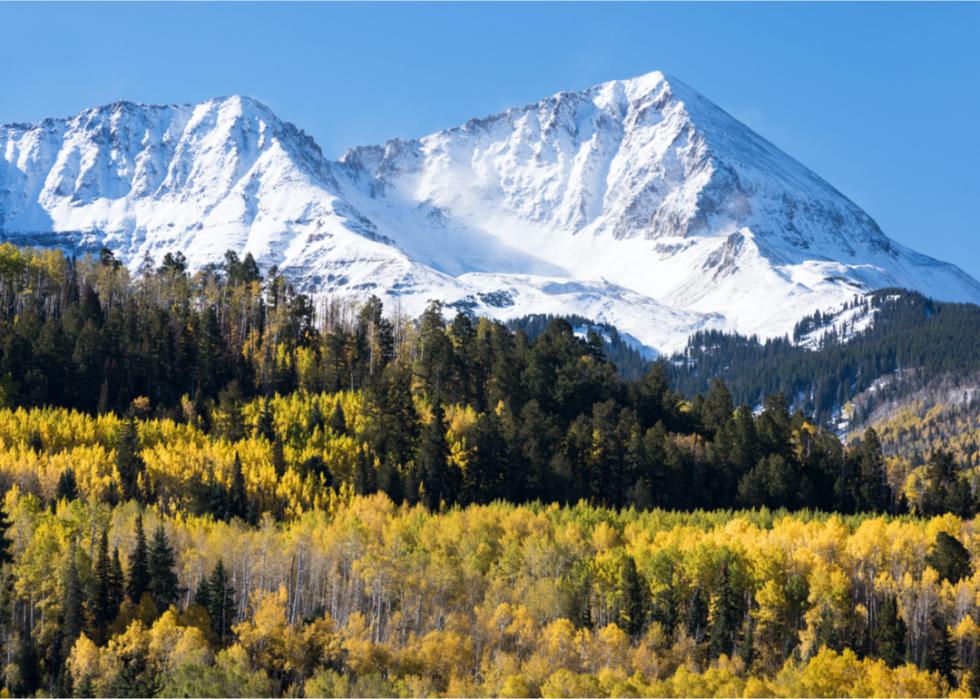 36 / 50
Robert Waltman // Shutterstock
#15. Colorado
- Average annual premium: $1,075
- Full coverage: $3,120
- Licensed drivers: 4,244,713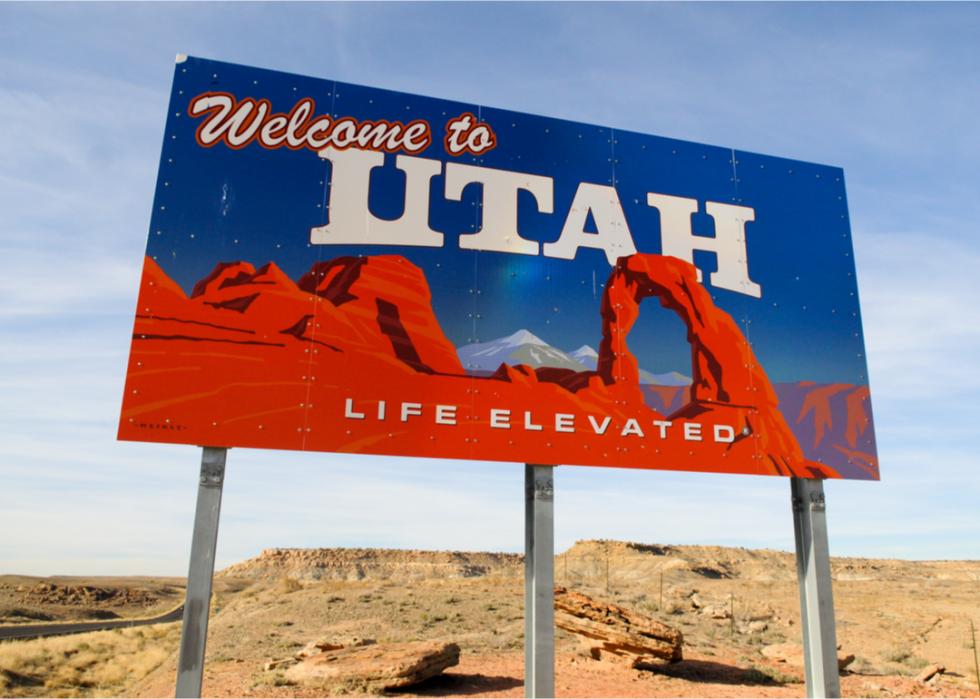 37 / 50
Lauren Orr // Shutterstock
#14. Utah
- Average annual premium: $1,105
- Full coverage: $2,403
- Licensed drivers: 2,030,644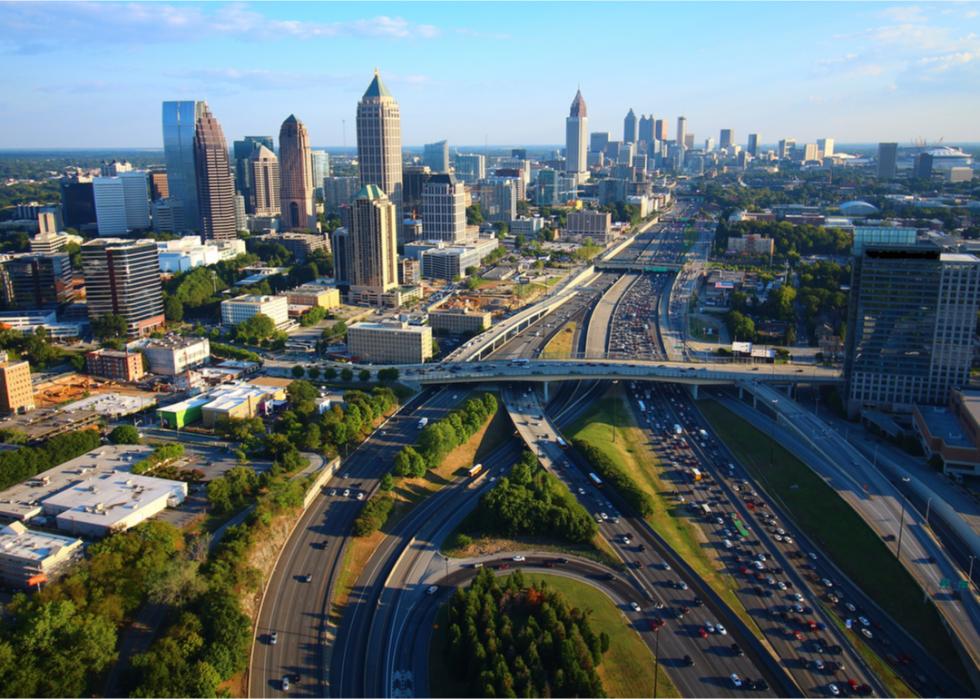 38 / 50
Brett Barnhill // Shutterstock
#13. Georgia
- Average annual premium: $1,114
- Full coverage: $2,386
- Licensed drivers: 7,168,733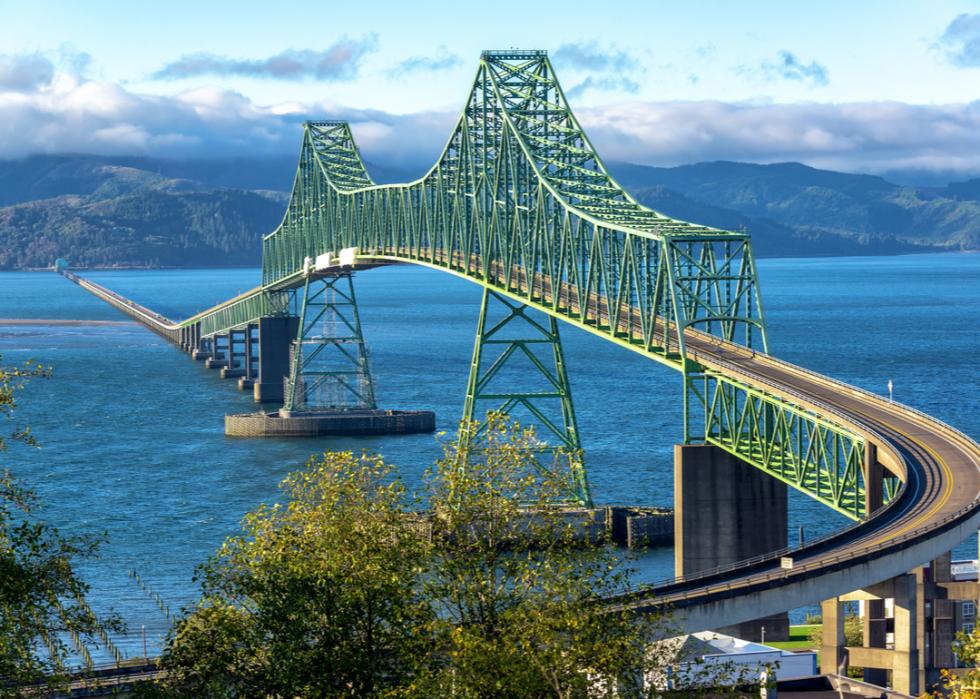 39 / 50
Jess Kraft // Shutterstock
#12. Oregon
- Average annual premium: $1,136
- Full coverage: $2,332
- Licensed drivers: 2,930,702
40 / 50
Real Window Creative // Shutterstock
#11. Maryland
- Average annual premium: $1,180
- Full coverage: $2,386
- Licensed drivers: 4,407,973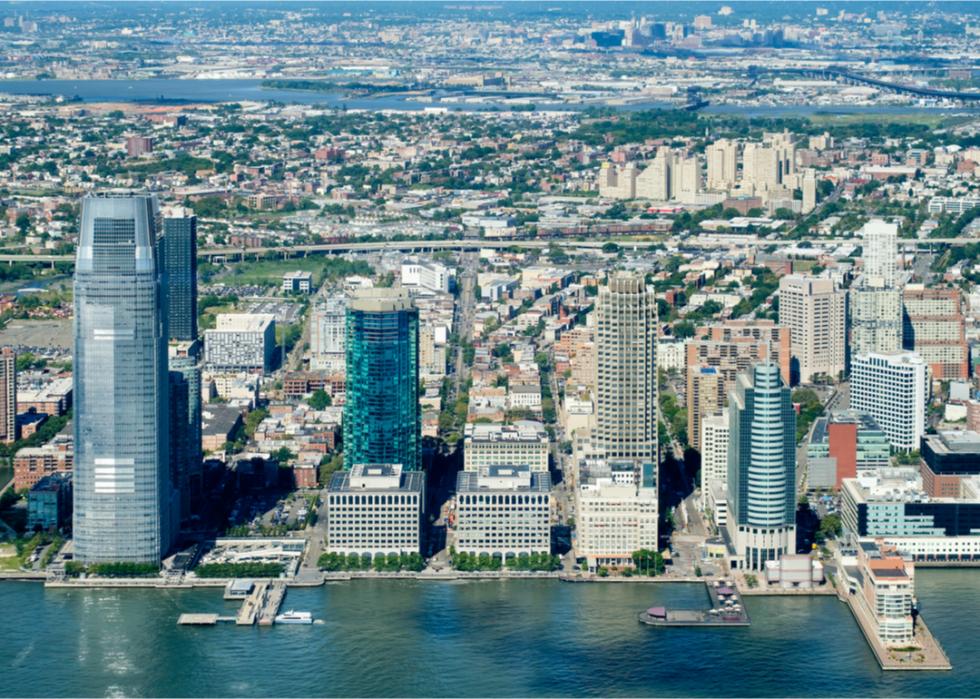 41 / 50
#10. New Jersey
- Average annual premium: $1,182
- Full coverage: $2,809
- Licensed drivers: 6,342,876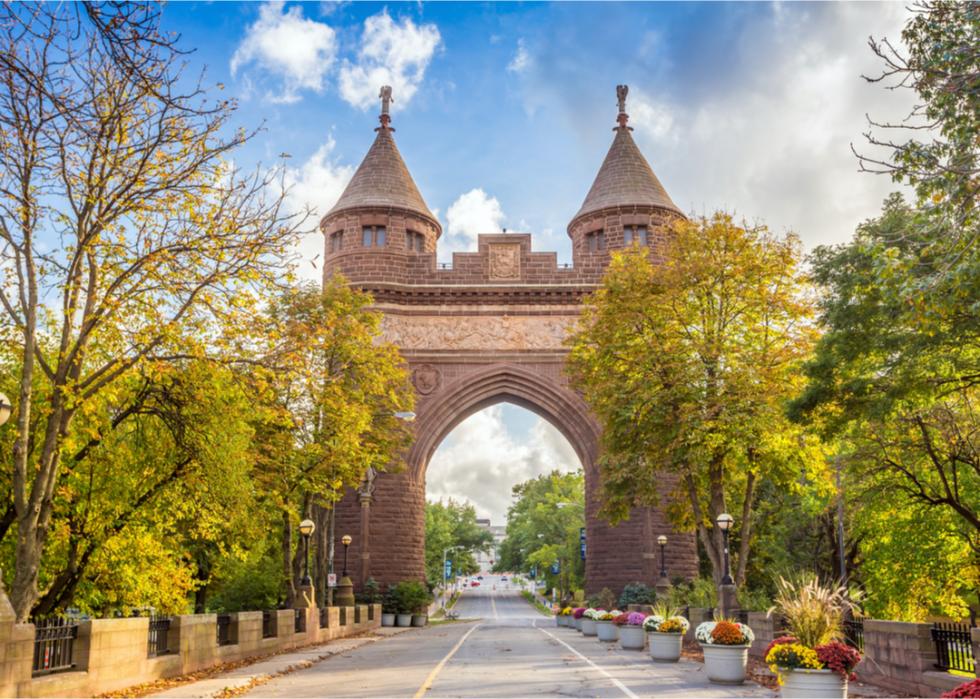 42 / 50
#9. Connecticut
- Average annual premium: $1,192
- Full coverage: $2,753
- Licensed drivers: 2,605,612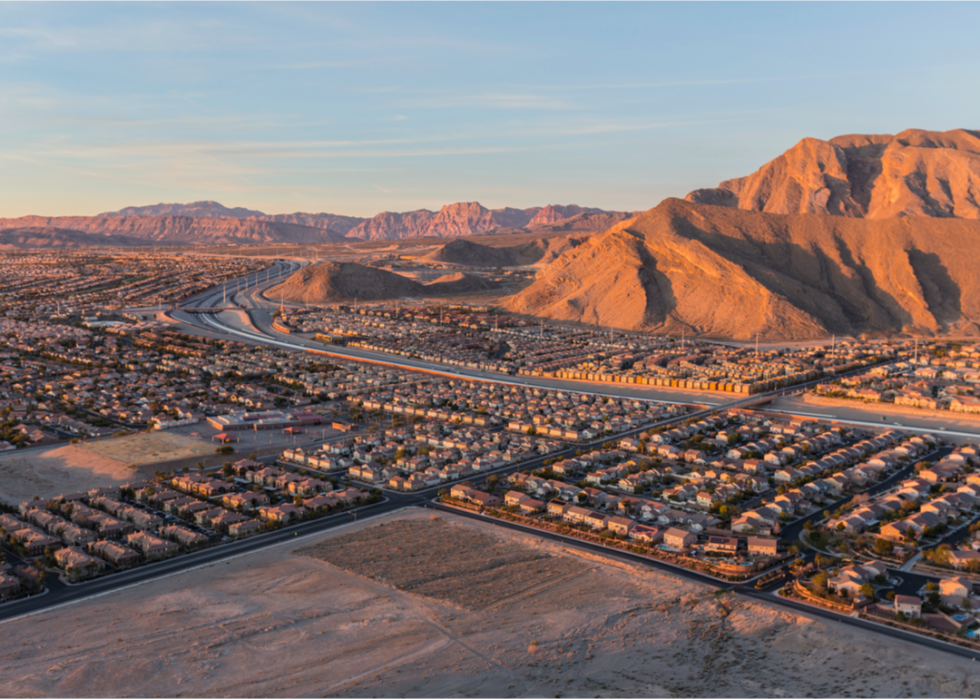 43 / 50
trekandshoot // Shutterstock
#8. Nevada
- Average annual premium: $1,295
- Full coverage: $3,061
- Licensed drivers: 1,983,453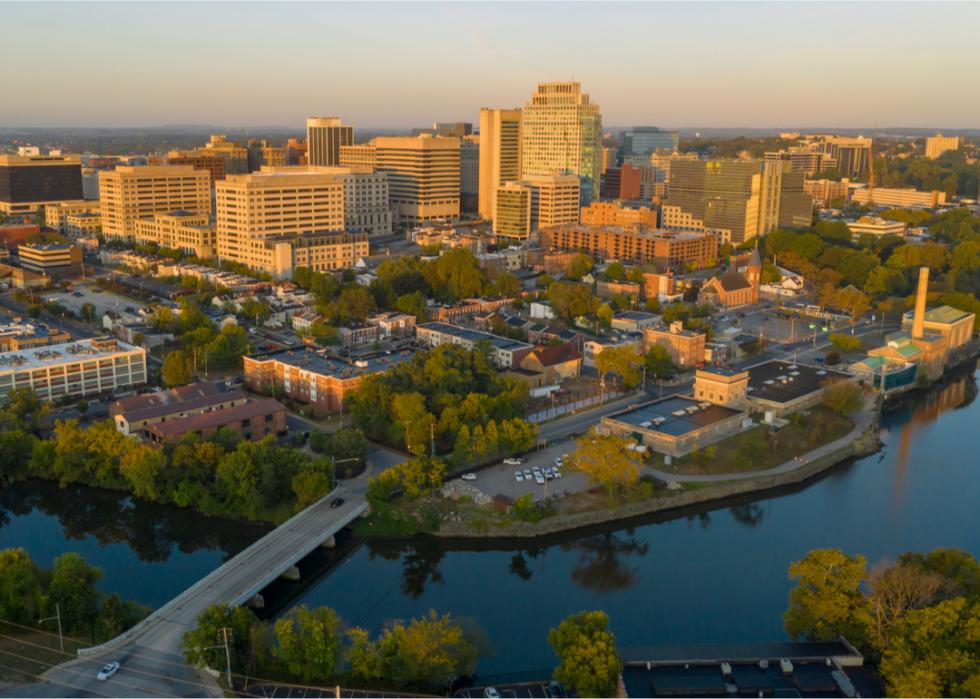 44 / 50
Real Window Creative // Shutterstock
#7. Delaware
- Average annual premium: $1,316
- Full coverage: $2,883
- Licensed drivers: 786,504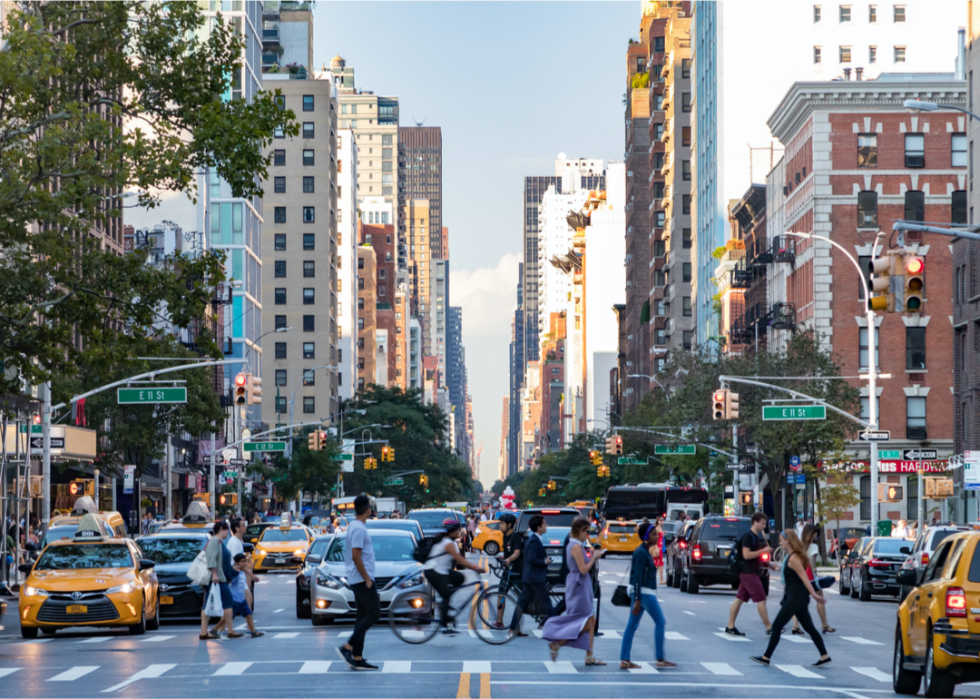 45 / 50
Ryan DeBerardinis // Shutterstock
#6. New York
- Average annual premium: $1,323
- Full coverage: $2,777
- Licensed drivers: 12,194,360
46 / 50
#5. Louisiana
- Average annual premium: $1,329
- Full coverage: $3,546
- Licensed drivers: 3,425,435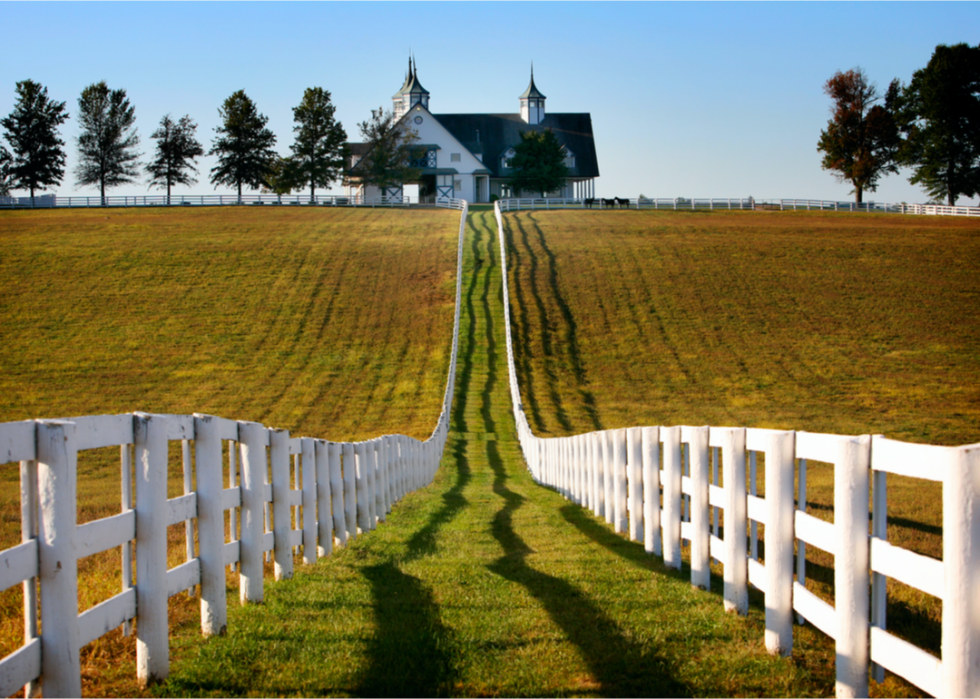 47 / 50
Stephen Bailey // Shutterstock
#4. Kentucky
- Average annual premium: $1,338
- Full coverage: $2,907
- Licensed drivers: 3,032,530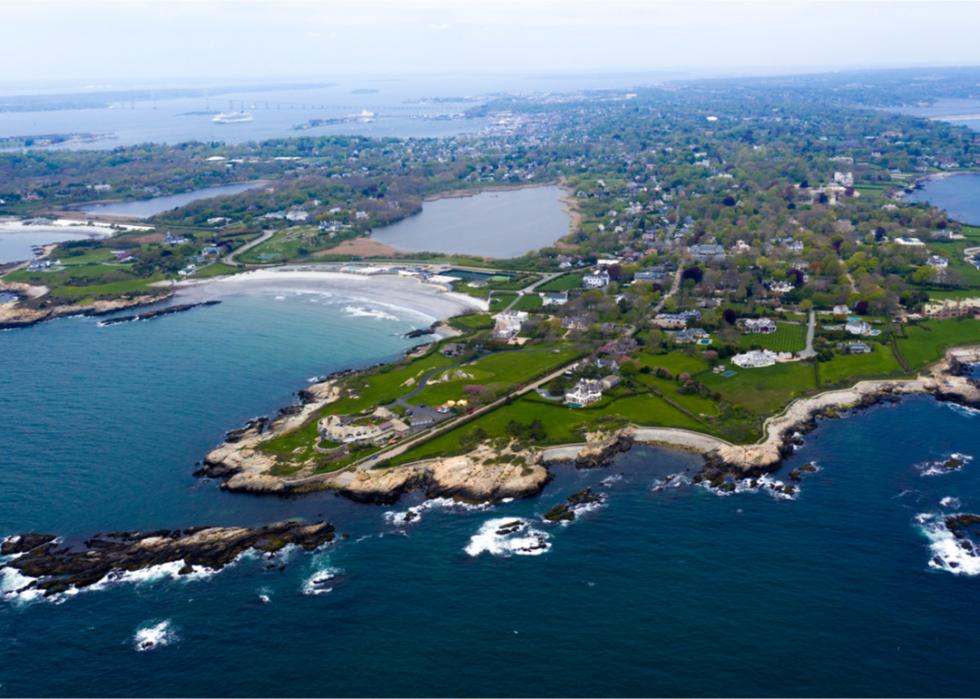 48 / 50
#3. Rhode Island
- Average annual premium: $1,589
- Full coverage: $3,589
- Licensed drivers: 756,966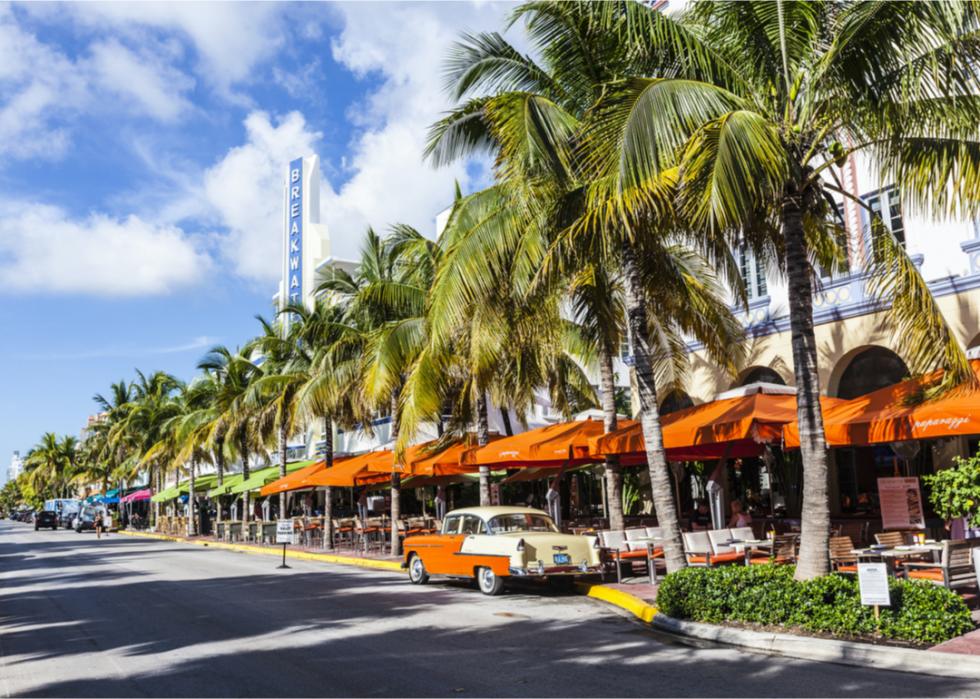 49 / 50
travelview // Shutterstock
#2. Florida
- Average annual premium: $2,565
- Full coverage: $3,230
- Licensed drivers: 15,368,695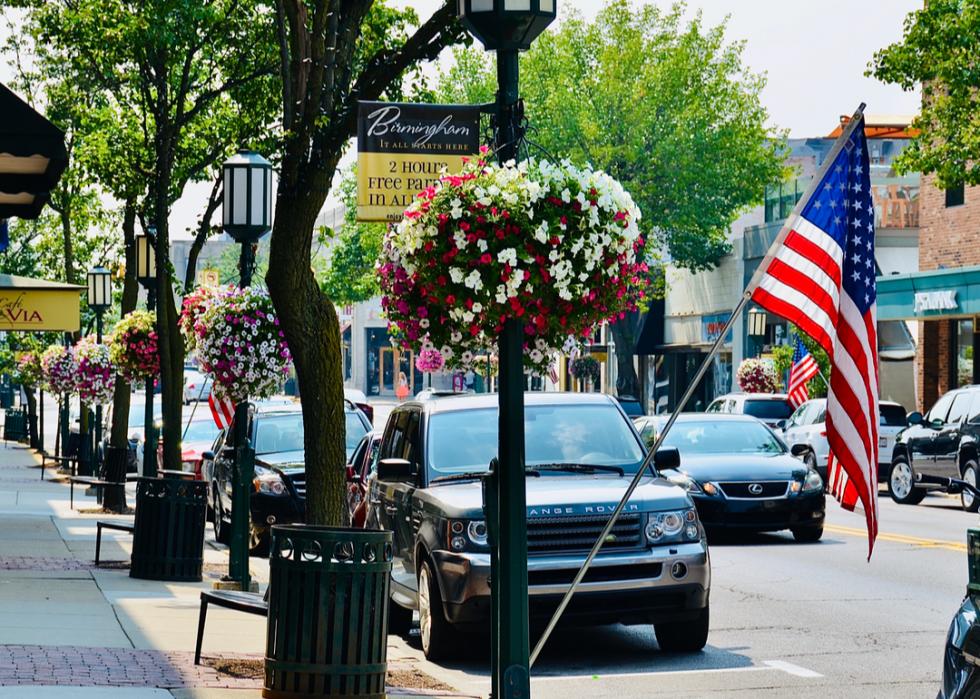 50 / 50
#1. Michigan
- Average annual premium: $5,282
- Full coverage: $9,071
- Licensed drivers: 7,153,645<br>