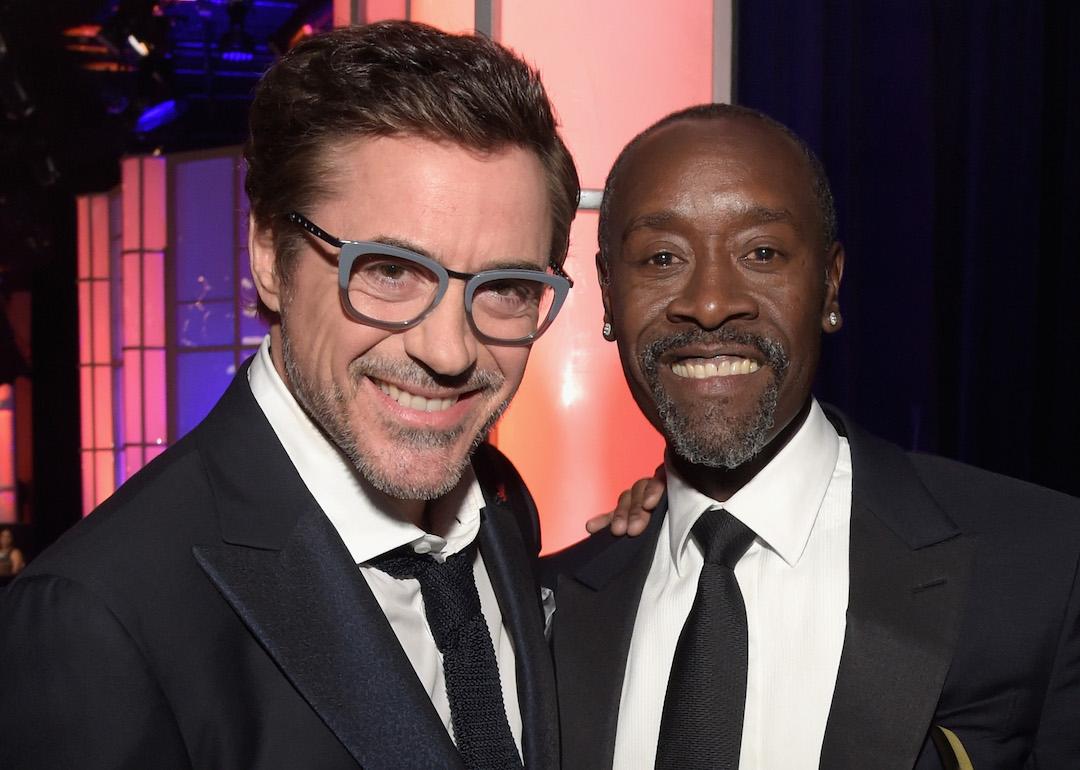 Highest-grossing actors over the age of 50
Jason Kempin/BET // Getty Images for BET
Highest-grossing actors over the age of 50
In many cases, the passage of years can add value and influence. And that doesn't just go for fine wines or artisan cheese—many Hollywood stars just keep doing better as time goes on. With more films, more awards, and more experience, their value in the industry goes up. Of course, there are those rare cases in which age appears to stop progressing (see: Paul Rudd), but most humans are not quite that lucky.
Each of the actors on this list continued to achieve acclaim and financial success well after celebrating the big 5-0. For them, age truly is just a number. They have defied the odds and not only managed to remain in an industry that places significance on youth, but they have also managed to continue to prosper well into midlife and beyond. Stacker used data from the-numbers.com to rank these 50 actors according to their total domestic box office earnings, in order from lowest to highest. Voice actors were considered as well, and there are several on the list. It's true that most people will never pull in the kind of cash these actors do, regardless of age. But we can still respect their success and continuing work ethic—and perhaps fantasize about what we would do with that kind of money.
Read on to find out which of your favorite over-50 stars are among the top earners in Hollywood—yes, Samuel L. Jackson and Tom Cruise may seem obvious, but some others may surprise you. There is an actor who has voiced the same animated character since 1969. Another actor has passed his legacy and his talent on to his kids, many of whom have successful acting careers themselves. Still, another talented theatrically trained star became famous for playing an android in one of the highest-grossing film franchises in history. Can you guess who's who in this list of Hollywood's elite?
You may also like: Fan campaigns that saved TV shows from cancellation