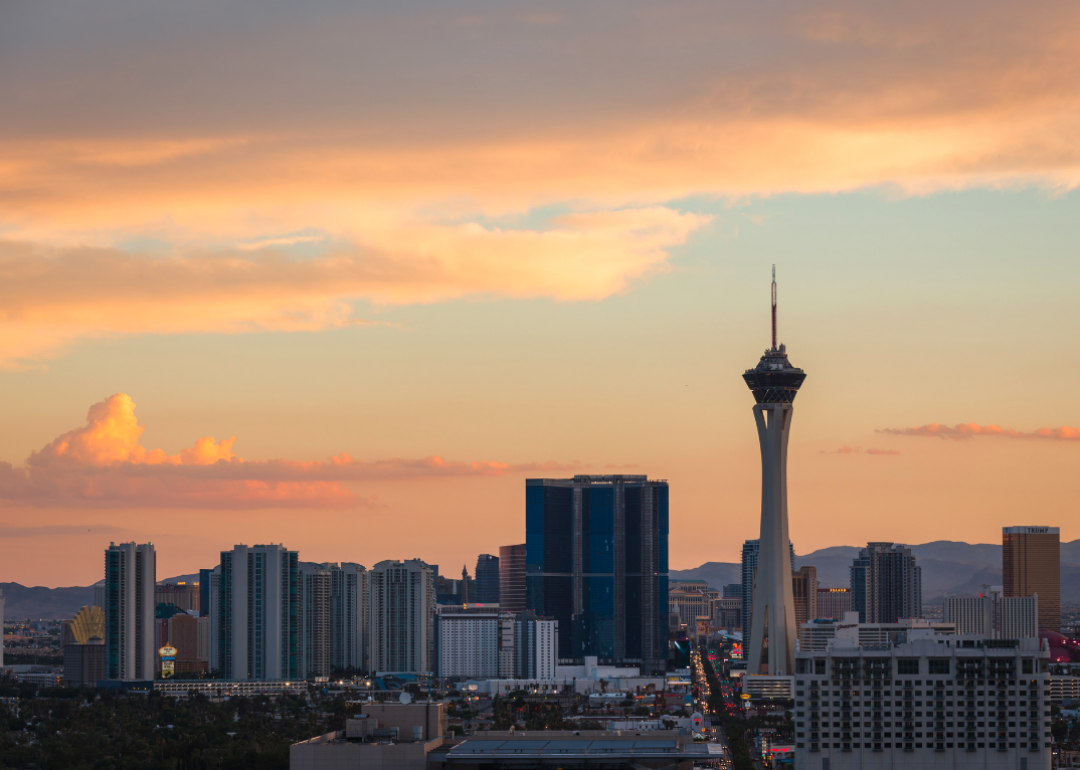 Stacker Studio
Metros that gained the most employees over the last year
Open.Tours LLC // Shutterstock
Metros that gained the most employees over the last year
The United States added 850,000 jobs in June as businesses brought on workers to meet the demand of a recovering economy, according to the latest jobs report from the Labor Department. The growth came in comfortably above the 706,000 jobs economists estimated.
Prior to the coronavirus pandemic, overall employment nationwide rose significantly, ultimately driving unemployment down to 3.4% in May 2019 for the first time in half a century. As the country continues its recovery from a tumultuous year of shutdowns and social distancing, job growth occurs unevenly across the U.S.
Simply Business analyzed June 2021 Current Employment Report data from the Bureau of Labor Statistics to find the metros that gained the most employees over the last year. The Current Employment Report surveys approximately 144,000 businesses and government agencies, representing 697,000 individual worksites, to estimate the employment, hours, and earnings of non-farm workers across metro areas in all 50 states.

Simply Business ranked each metro area by over the year percent increase. Any ties were broken by larger total gain. Many of the metro areas on this list have economies that depend on tourism, such as Atlantic City and Las Vegas, where job growth is more indicative of shutdowns coming to an end and work being restored. Other locations, such as Bowling Green, anticipate more good news on the jobs front as businesses open new facilities that will offer dozens, sometimes thousands, of new jobs to people living nearby.
Most areas that saw the largest job growth are smaller metropolitan areas, perhaps due to population shifts away from larger cities in 2020. Keep reading to see which metros have been able to bring on the most employees in the last year.
This story originally appeared on
and was produced and distributed in partnership with Stacker Studio.