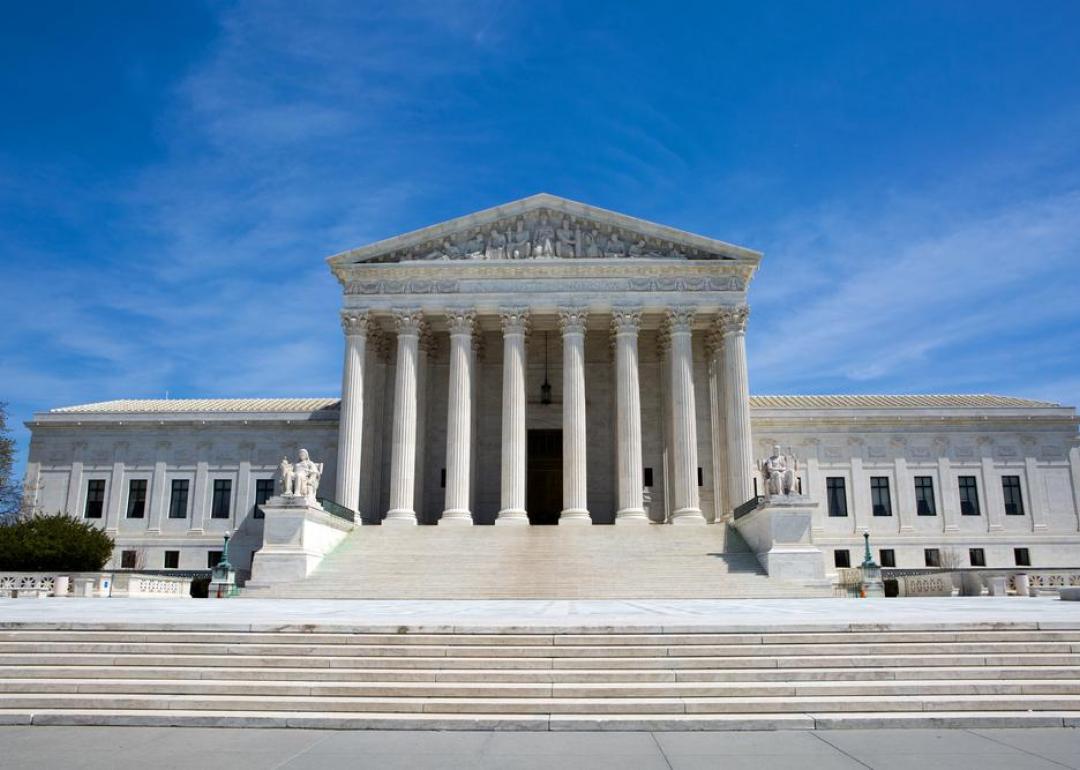 Every Supreme Court justice of the past 50 years
Steven Frame // Shutterstock
Every Supreme Court justice of the past 50 years
Although its mandate was established in the United States Constitution, the first assembly of the Supreme Court of the United States of America didn't take place until 1790. More than two-and-a-quarter centuries later, neither of the other two branches of government bears as close a resemblance to its original form than America's highest court.
Throughout the generations, the face of the court has changed dramatically in terms of the number of justices on the court and more obviously, their gender and racial makeup. But the core responsibility of the High Court remains the same: interpret the constitutionality of laws and serve as the final venue of appeal for corporations, governments, and even individual people.
For the entirety of the court's existence, there have been only 103 associate justices and just 17 chief justices—appointing a justice is one of a president's most lasting and impactful decisions. Although it's a lifetime appointment, the average justice serves for 16 years. From civil rights and corporate law to religious freedom and gender equality, the last half-century has been among the most consequential in the court's history. Here's a look at every justice appointed and confirmed to serve on the Supreme Court over the last 50 years.
You may also like: 10 most common items polluting the ocean