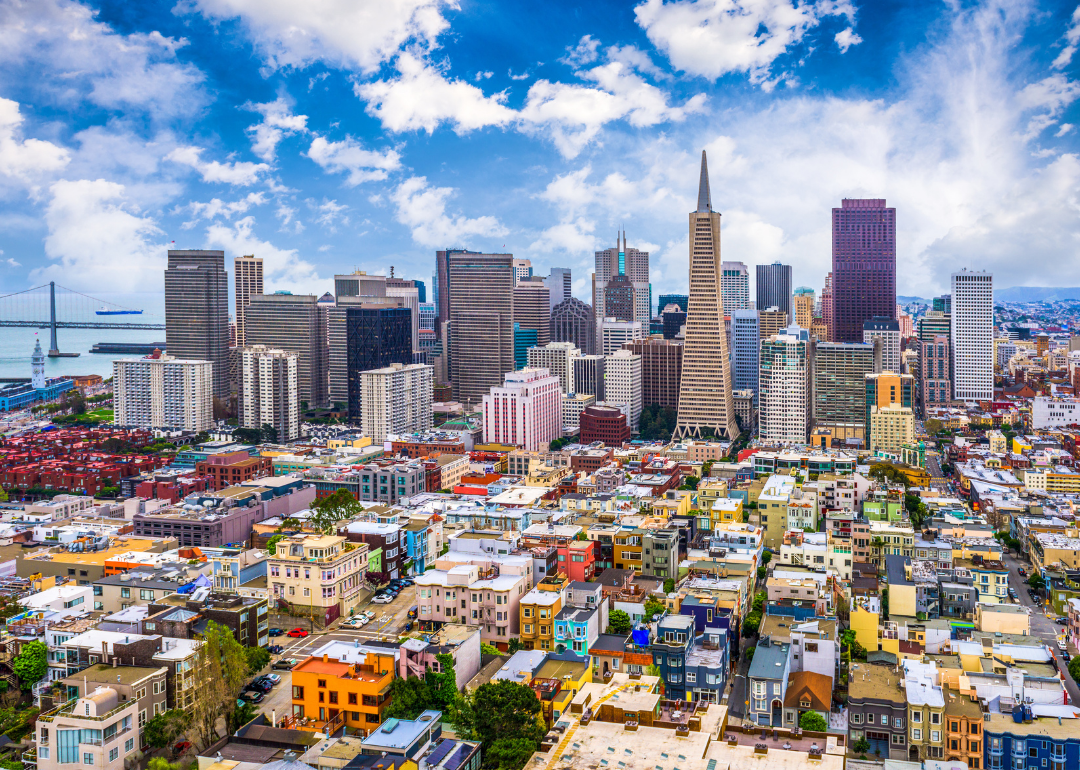 Cities where retail real estate has been most affected by COVID-19
Sean Pavone // Shutterstock
Cities where retail real estate has been most affected by COVID-19
As COVID-19 shuttered businesses in 2020, the pandemic made certain problems for commercial real estate worse while adding new challenges. An already-shrinking retail market was joined by a drastically reduced office market as work-from-home culture took off. Now, with 49.1% of the U.S. population fully vaccinated (as of July 25) and the economy working toward a new normal, those in the commercial real estate community are faced with difficult choices for how to recover, evolve, and prosper.
To determine where retail real estate has been most affected by COVID-19, Stacker analyzed the Cushman & Wakefield Q1 2021 MarketBeat report. That report details commercial real estate activity each quarter. Each city's data contains vacancy rates, comparisons with the second quarter of 2020 when COVID-19 took off, and net absorption—or the difference between the sum of square feet that became occupied by commercial spaces and the sum of square feet that became vacant. Cities are ranked by their change in vacancy rate between the second quarter of 2020 and the first quarter of 2021.
Activity in commercial real estate can be one sign that a city is recovering from the economic dislocation brought on by the coronavirus pandemic. This includes significant increases in retailer demand for warehouse space to meet e-commerce needs. For each of these cities where retail real estate faced extraordinary challenges, we've included information on major, recent real estate deals and other signs of promise within the market.
Keep reading to learn more about the 10 U.S. cities where real estate has been most affected by COVID-19—and how these locations are working to recover their commercial markets.