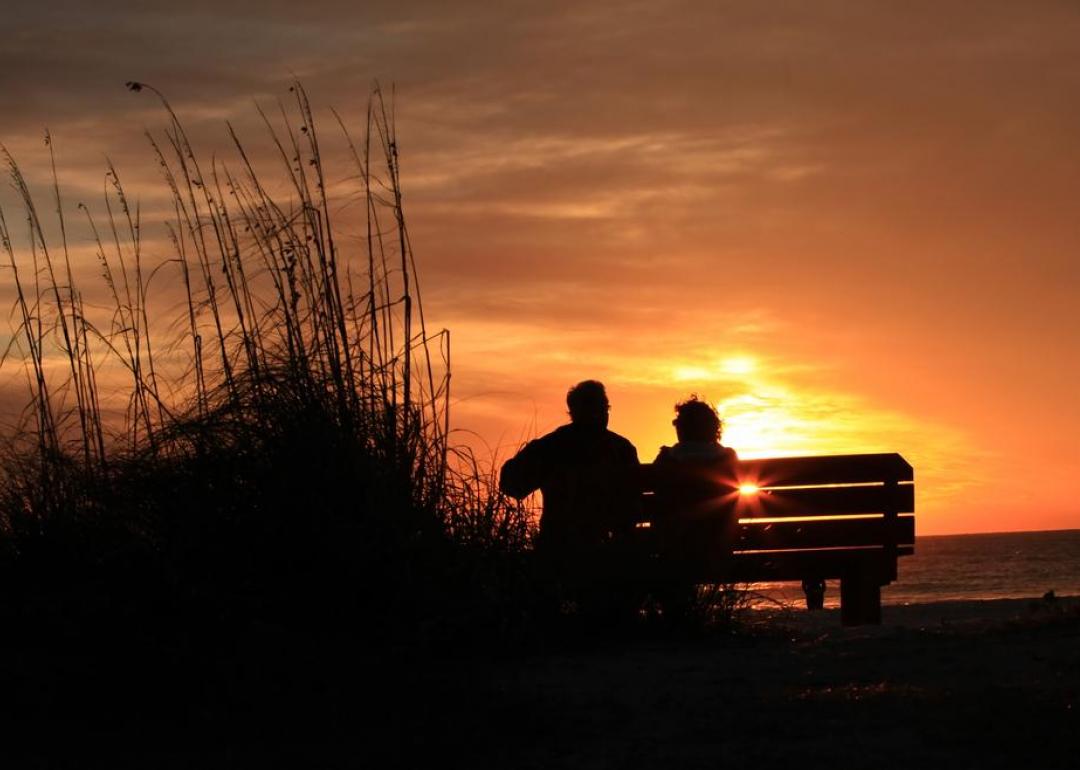 Best small towns for retirees in every state
Best small towns for retirees in every state
Working day-in and day-out in one of America's biggest metropolitan areas can prove to be incredibly stressful on its own, and it certainly does not help to come home to a loud, bustling apartment building shared by hundreds. Senior citizens are especially eager to abandon this lifestyle as 75 percent of baby boomers want the next home they purchase to be 1-story tall and 55 percent of retirees prefer a suburban environment when it eventually comes time to settle down for good. Since smaller, tighter-knit communities offer less mobility and fewer immediately accessible resources and amenities, deciding on a suburban retirement location can require a very fine-tuned analysis.
In seeking to help prospective retirees, Stacker referenced Niche's Best Places to Retire study in order to list America's 50 small towns which offer the best retirement. Only towns with a population of less than 40,000 were considered for the ranking, which Niche calculated according to a retiree representation, weather quality, cost and safety, access to healthy living, and a handful of other factors explained in detail here. For each town, we've included the town's resident population as well as Niche-calculated grades for the overall quality of the town, the cost of living (along with figures for median home value and median rent), diversity, and quality of outdoor activities. 
Read on to see which small towns are the best spots to retire in America.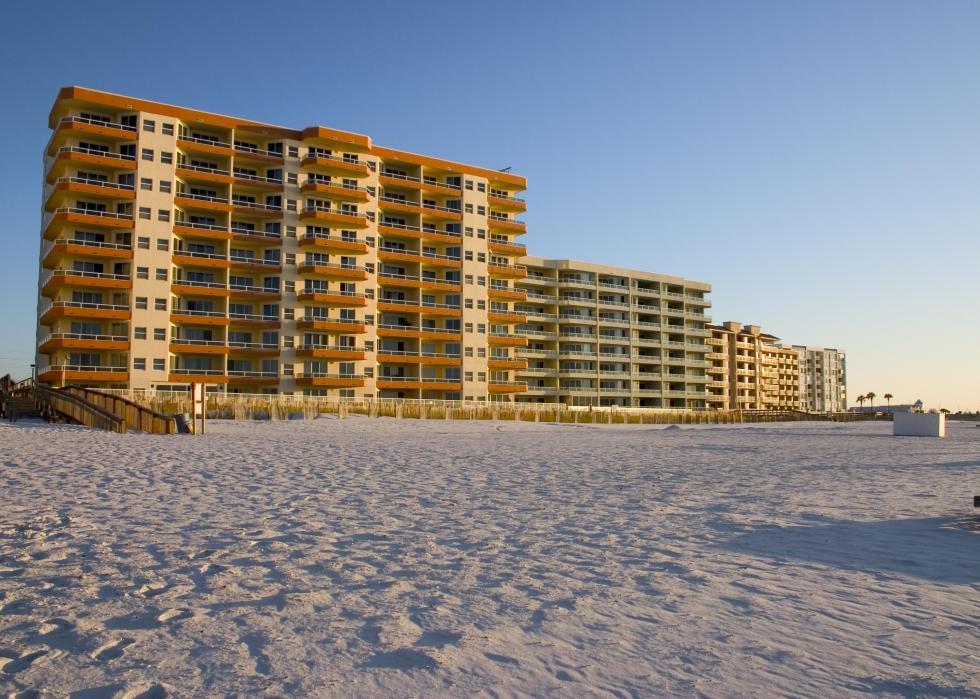 1 / 50
Chris Watson // Wikimedia Commons
Alabama: Orange Beach
Population: 5,791
Overall grade: B+
Cost of living grade: B (Median home value: $248,200; Median rent: $836)
Diversity grade: B-
Outdoor activities grade: B+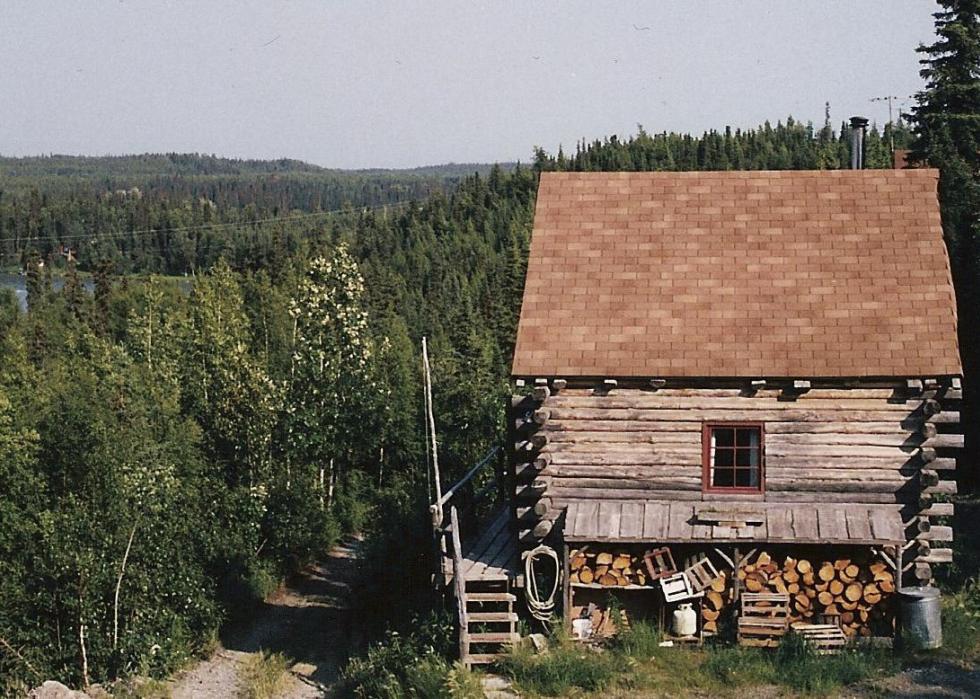 2 / 50
Brian A. Ridder // Wikimedia Commons
Alaska: Soldotna
Population: 4,471
Overall grade: B
Cost of living grade: B- (Median home value: $223,000; Median rent: $1,019)
Diversity grade: B
Outdoor activities grade: B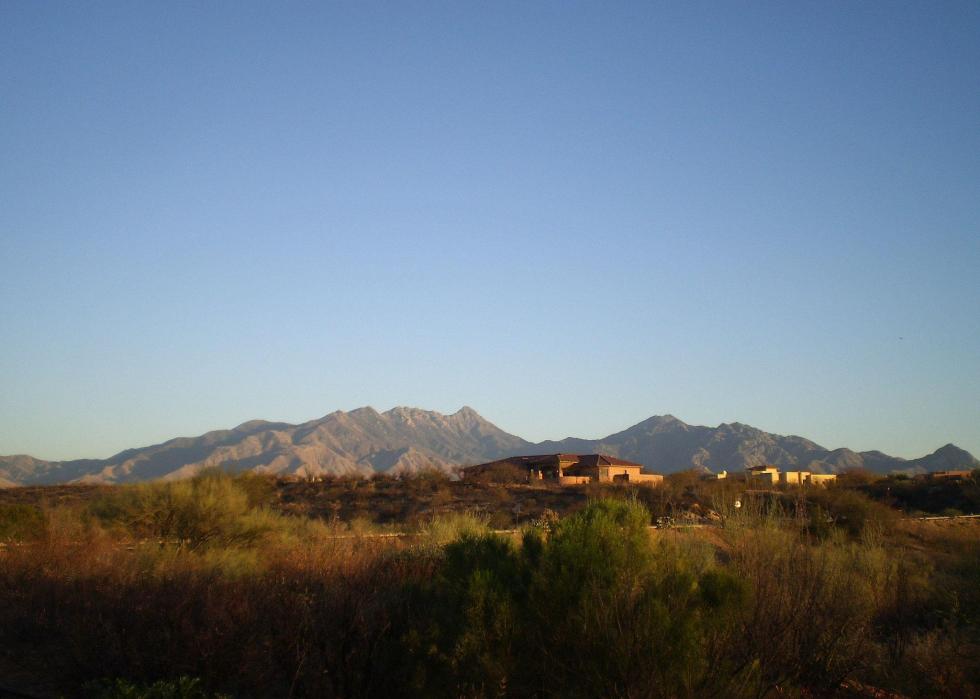 3 / 50
James Brooks // Wikimedia Commons
Arizona: Green Valley
Population: 22,249
Overall grade: B
Cost of living grade: B- (Median home value: $162,200; Median rent: $1,010)
Diversity grade: C+
Outdoor activities grade: C+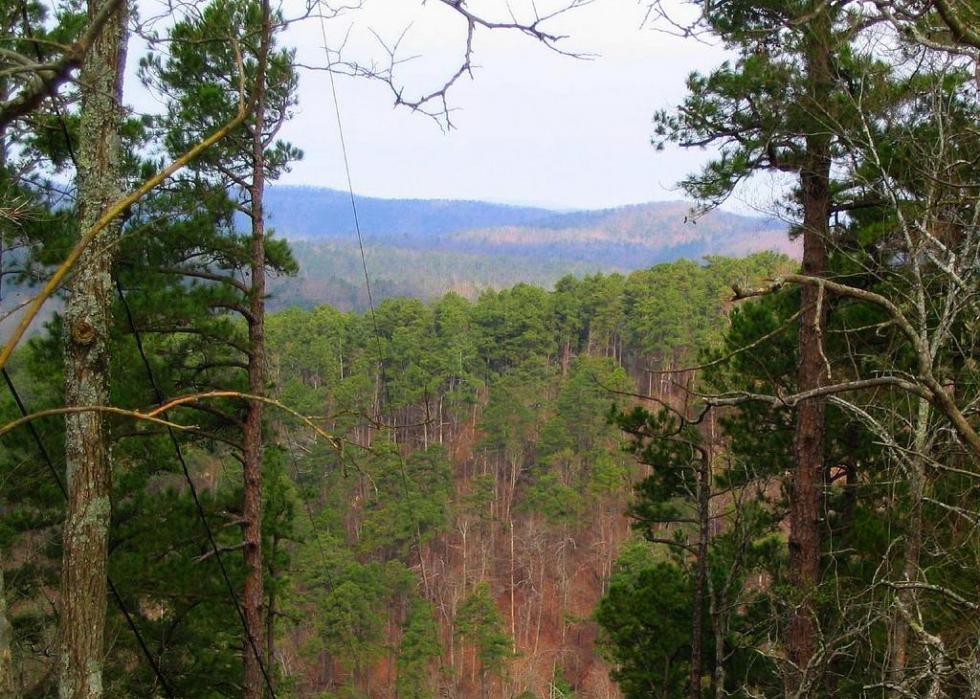 4 / 50
Arkansas: Cherokee Village
Population: 4,669
Overall grade: B-
Cost of living grade: A- (Median home value: $76,600; Median rent: $686)
Diversity grade: C+
Outdoor activities grade: C+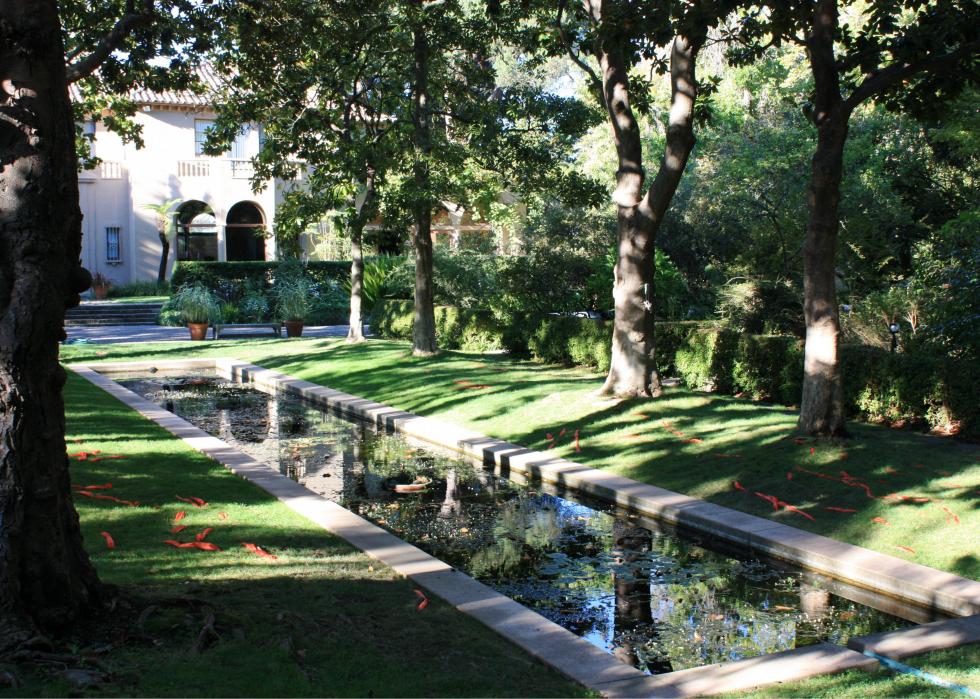 5 / 50
John Lambert Pearson // Wikimedia Commons
California: Kensington
Population: 5,602
Overall grade: A+
Cost of living grade: C- (Median home value: $805,200; Median rent: $1,994)
Diversity grade: B+
Outdoor activities grade: A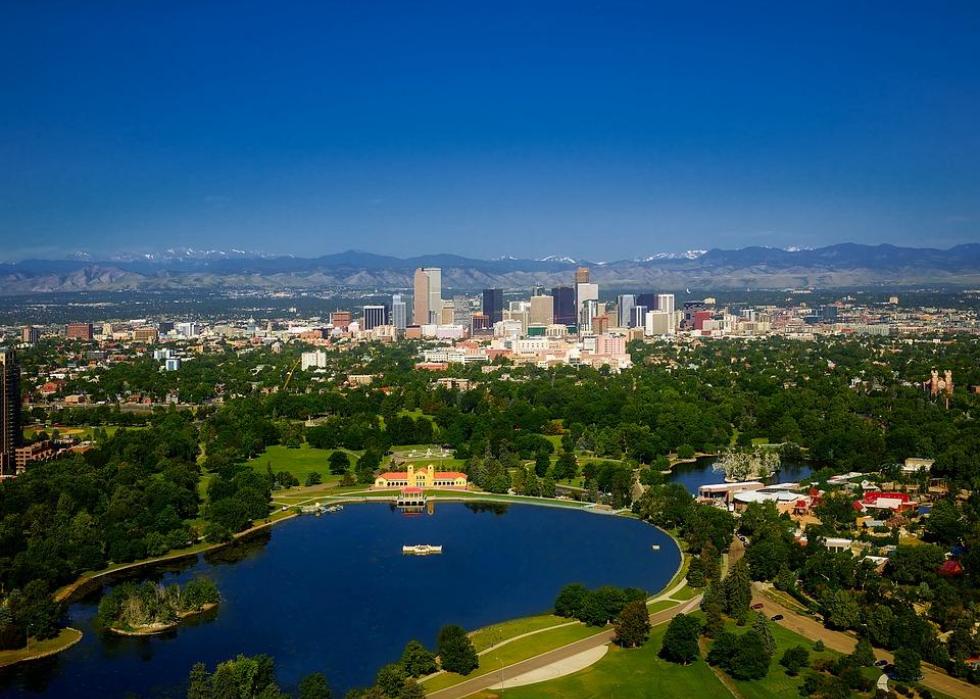 6 / 50
Colorado: Holly Hills
Population: 2,684
Overall grade: A+
Cost of living grade: C (Median home value: $342,100; Median rent: $1,784)
Diversity grade: B
Outdoor activities grade: A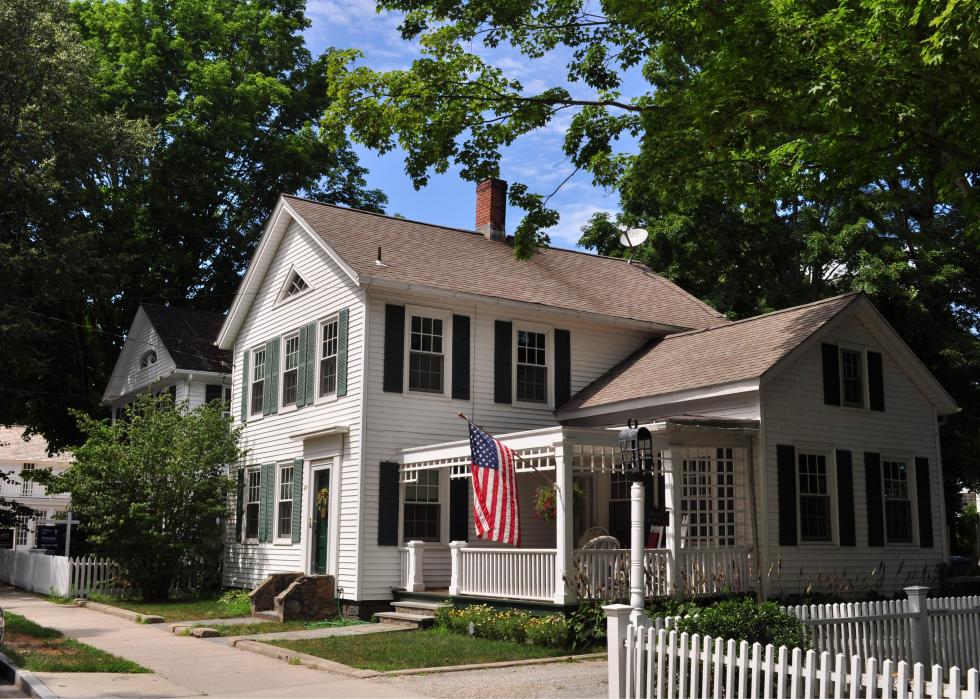 7 / 50
Joe Mable // Wikimedia Commons
Connecticut: Essex
Population: 6,594
Overall grade: A-
Cost of living grade: C (Median home value: $363,600; Median rent: $1,165)
Diversity grade: B-
Outdoor activities grade: B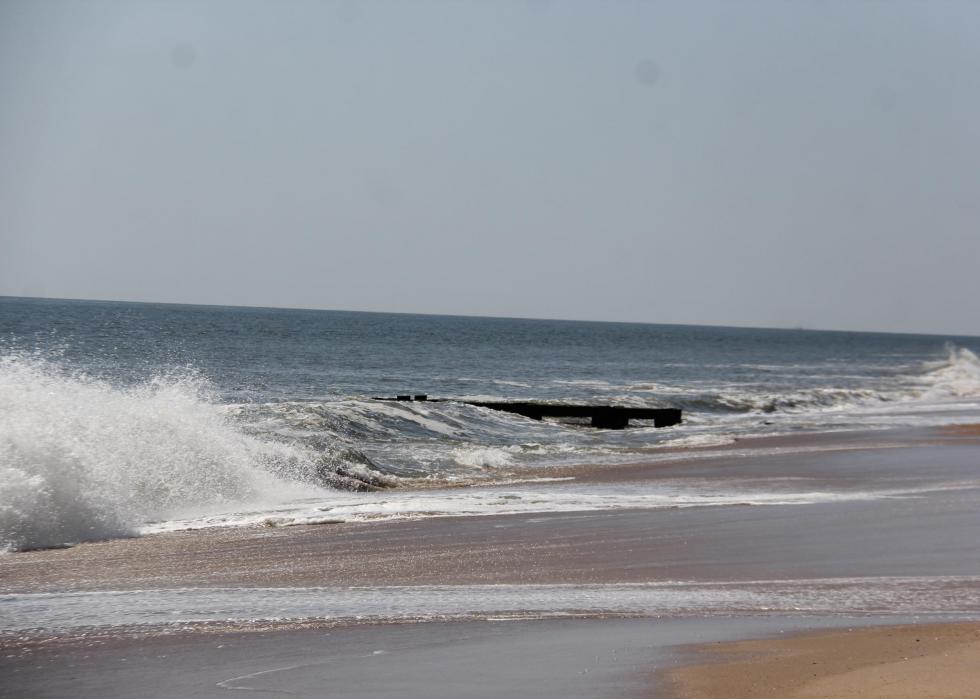 8 / 50
Ron Shawley // Wikimedia Commons
Delaware: Rehoboth Beach
Population: 1,119
Overall grade: A
Cost of living grade: B- (Median home value: $842,800; Median rent: $1,008)
Diversity grade: C
Outdoor activities grade: A-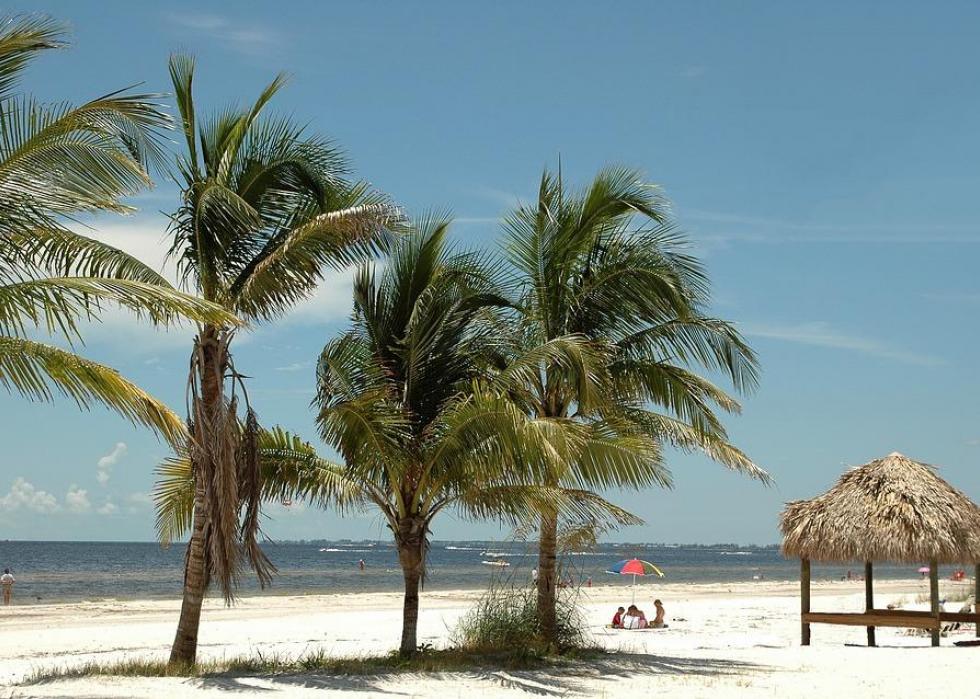 9 / 50
Florida: Whiskey Creek
Population: 5,011
Overall grade: A
Cost of living grade: B+ (Median home value: $203,300; Median rent: $1,090)
Diversity grade: C+
Outdoor activities grade: A-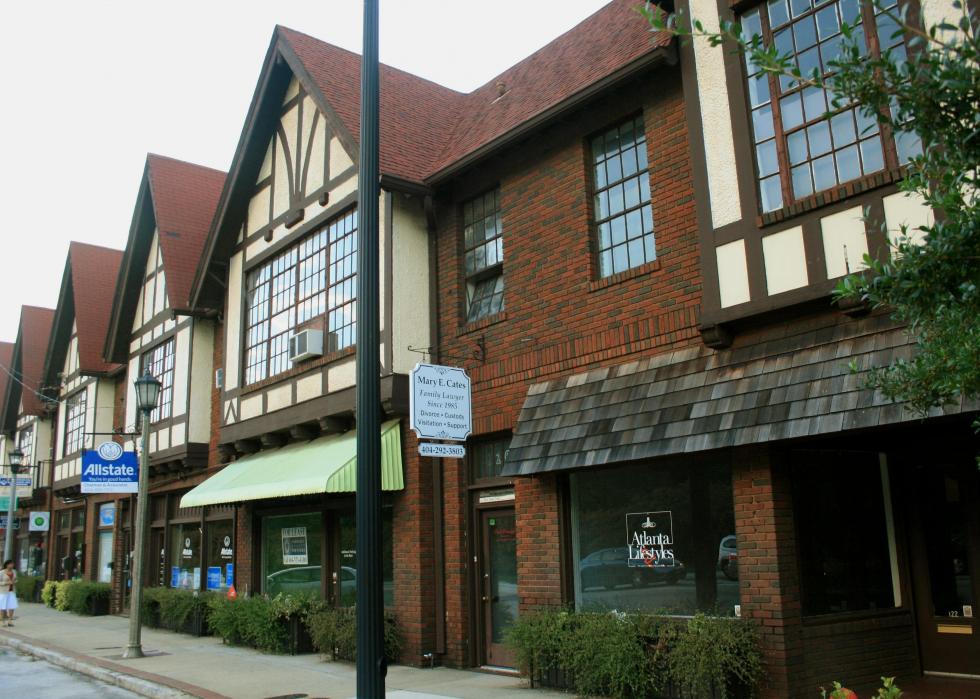 10 / 50
Aprabhu // Wikimedia Commons
Georgia: Avondale Estates
Population: 3,095
Overall grade: A+
Cost of living grade: B- (Median home value: $300,200; Median rent: $1,146)
Diversity grade: B+
Outdoor activities grade: A-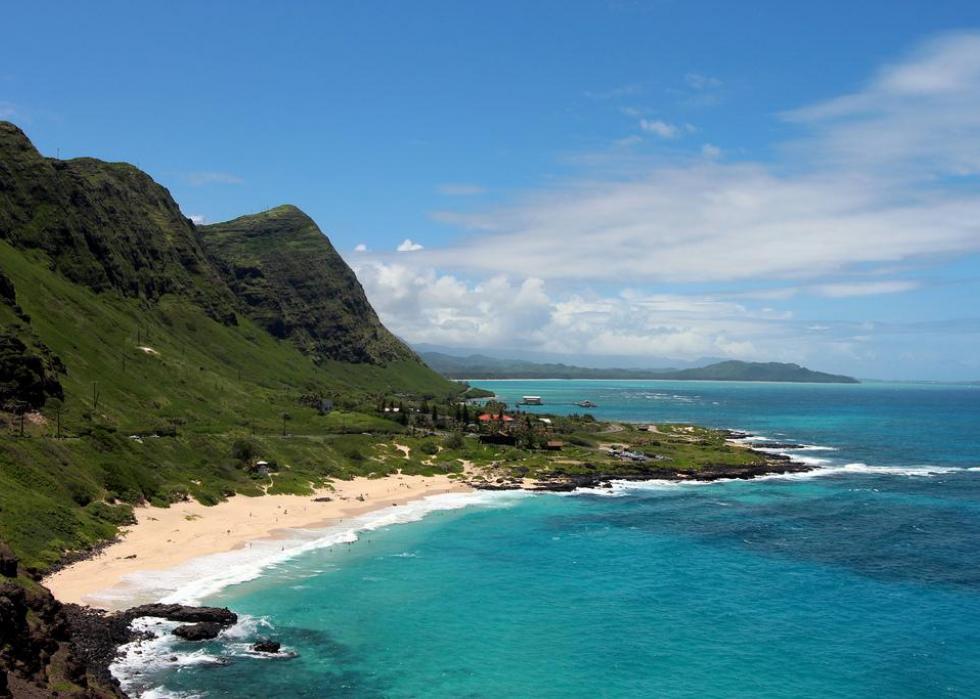 11 / 50
Hawaii: Maunawili
Population: 2,124
Overall grade: B
Cost of living grade: C- (Median home value: $932,400; Median rent: $1,955)
Diversity grade: N/A
Outdoor activities grade: B+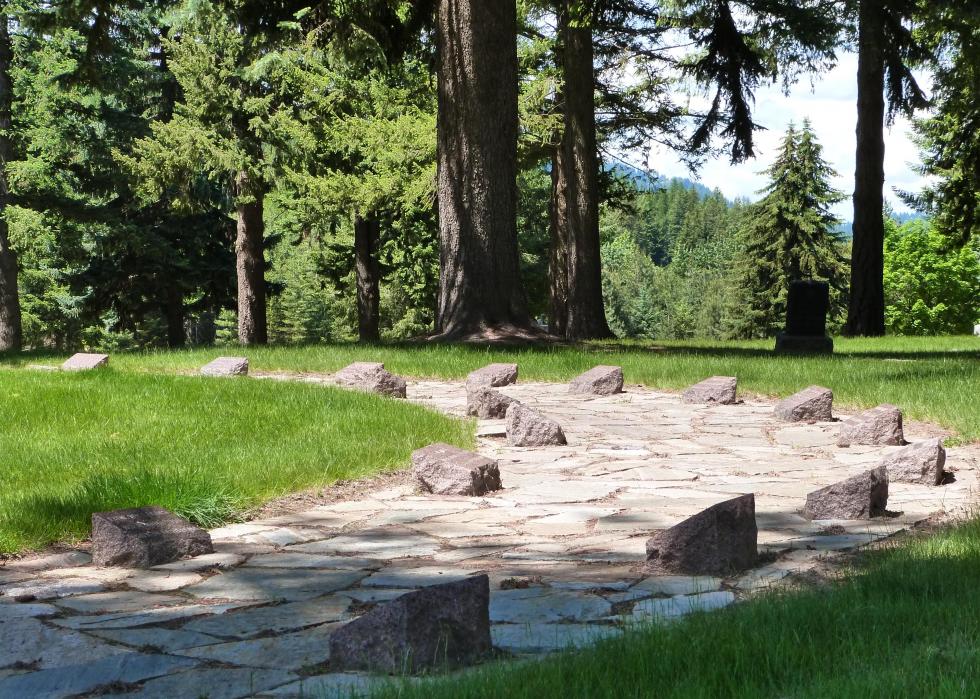 12 / 50
Ian Poellet // Wikimedia Commons
Idaho: St. Maries
Population: 2,323
Overall grade: C+
Cost of living grade: B (Median home value: $137,100; Median rent: $571)
Diversity grade: B-
Outdoor activities grade: B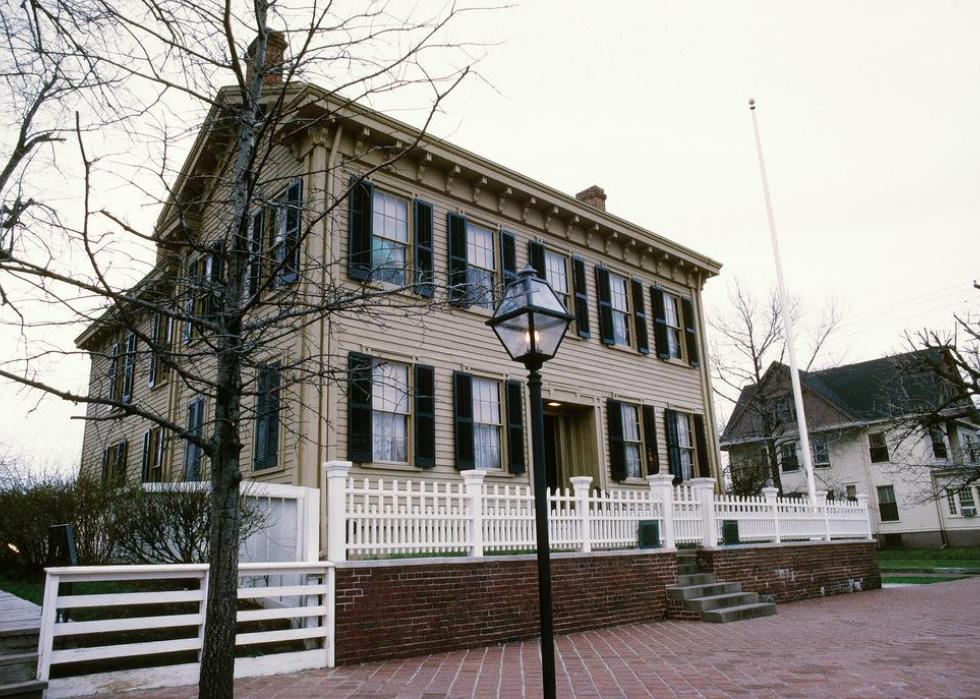 13 / 50
Illinois: Leland Grove
Population: 1,625
Overall grade: A+
Cost of living grade: B+ (Median home value: $202,100; Median rent: $979)
Diversity grade: C+
Outdoor activities grade: C+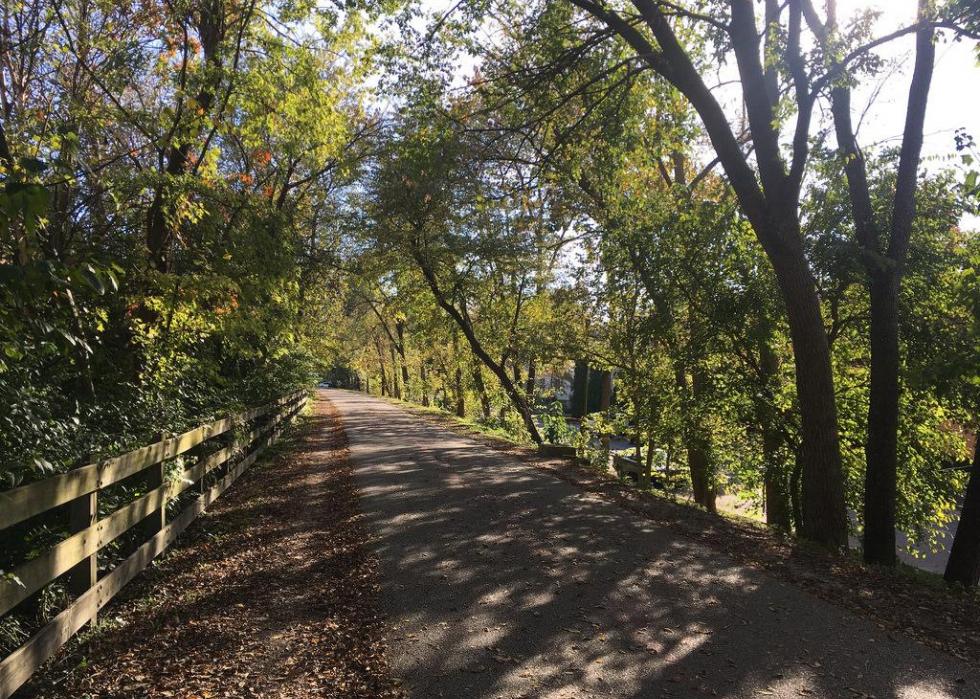 14 / 50
Indiana: Meridian Hills
Population: 1,762
Overall grade: A+
Cost of living grade: B- (Median home value: $439,400; Median rent: $1,750)
Diversity grade: B
Outdoor activities grade: B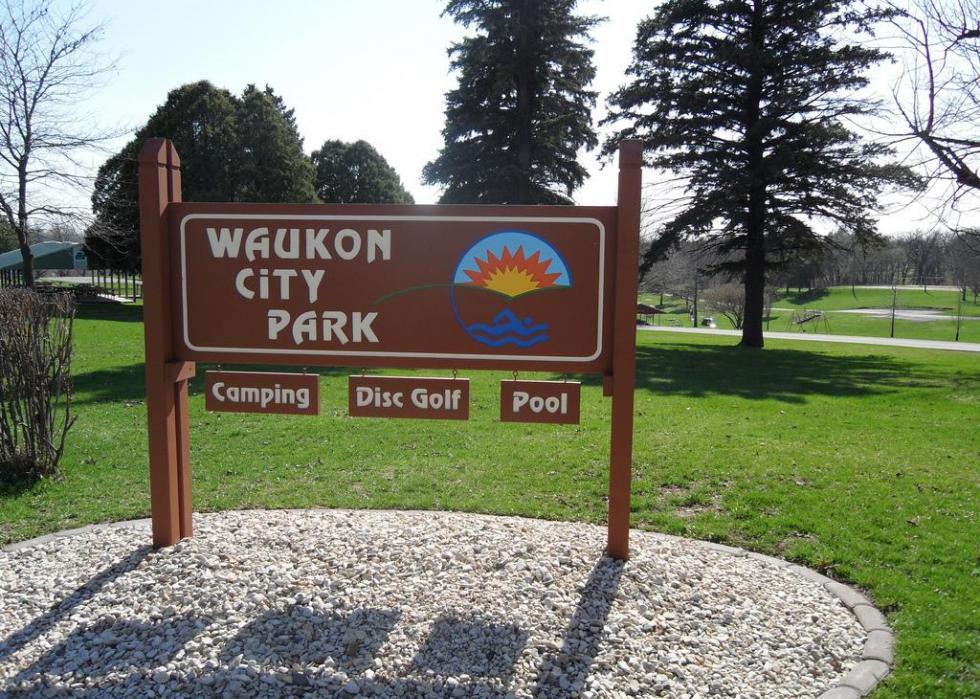 15 / 50
Iowa: Waukon
Population: 3,786
Overall grade: B+
Cost of living grade: A (Median home value: $89,600; Median rent: $507)
Diversity grade: C+
Outdoor activities grade: C+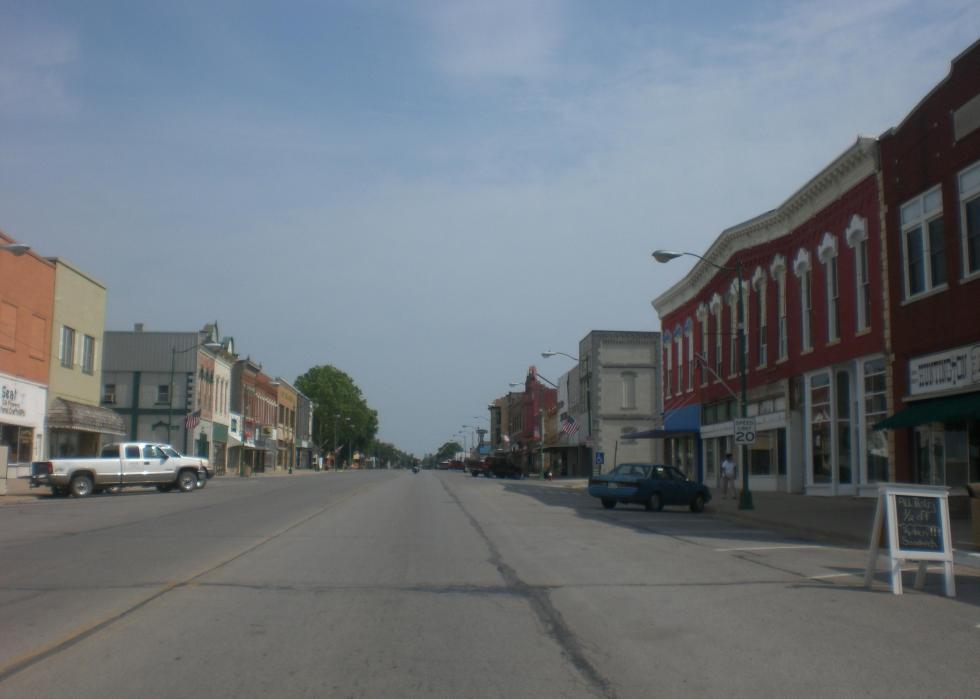 16 / 50
spacefem // Wikimedia Commons
Kansas: Eureka
Population: 2,439
Overall grade: B
Cost of living grade: A (Median home value: $51,500; Median rent: $489)
Diversity grade: B-
Outdoor activities grade: C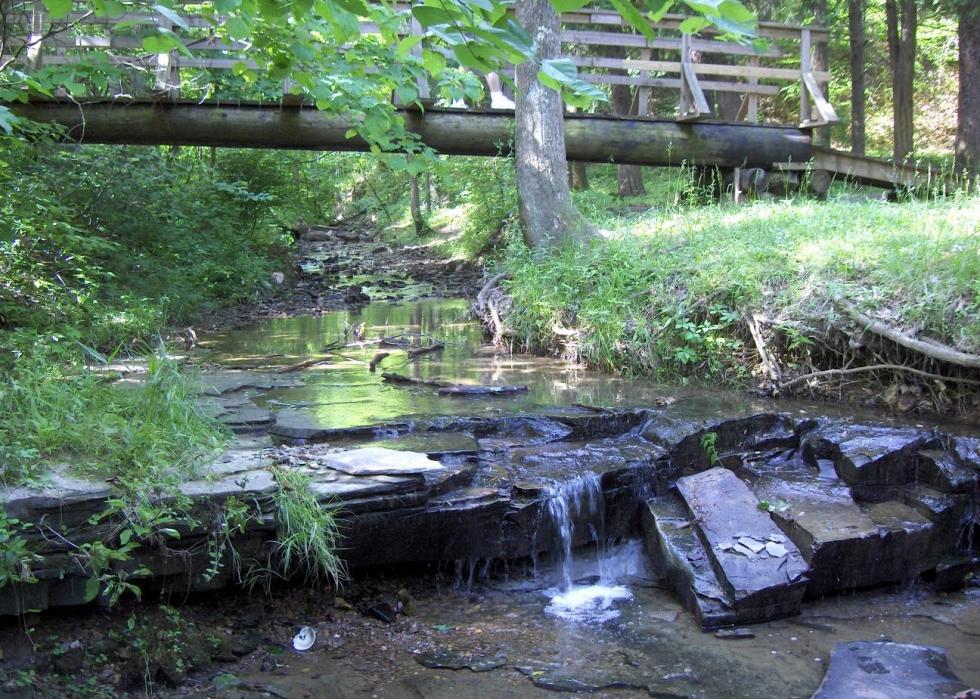 17 / 50
John Knouse // Wikimedia Commons
Kentucky: Windy Hills
Population: 2,203
Overall grade: A+
Cost of living grade: B+ (Median home value: $241,300; Median rent: $1,967)
Diversity grade: C+
Outdoor activities grade: B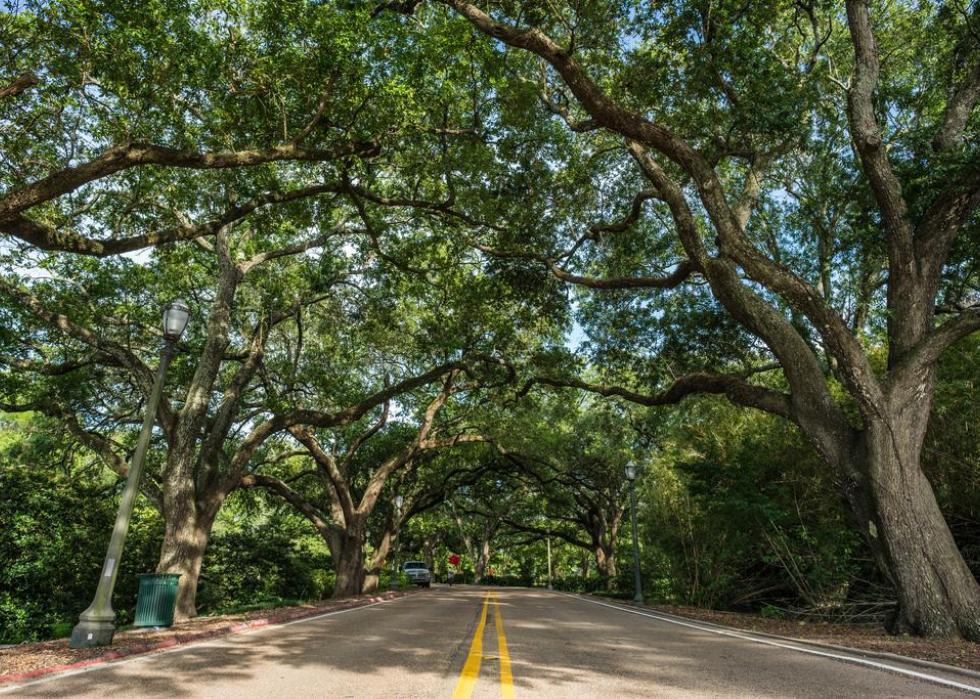 18 / 50
Antrell Williams // flickr
Louisiana: Westminster
Population: 3,103
Overall grade: A
Cost of living grade: B+ (Median home value: $241,900; Median rent: $1,202)
Diversity grade: A-
Outdoor activities grade: B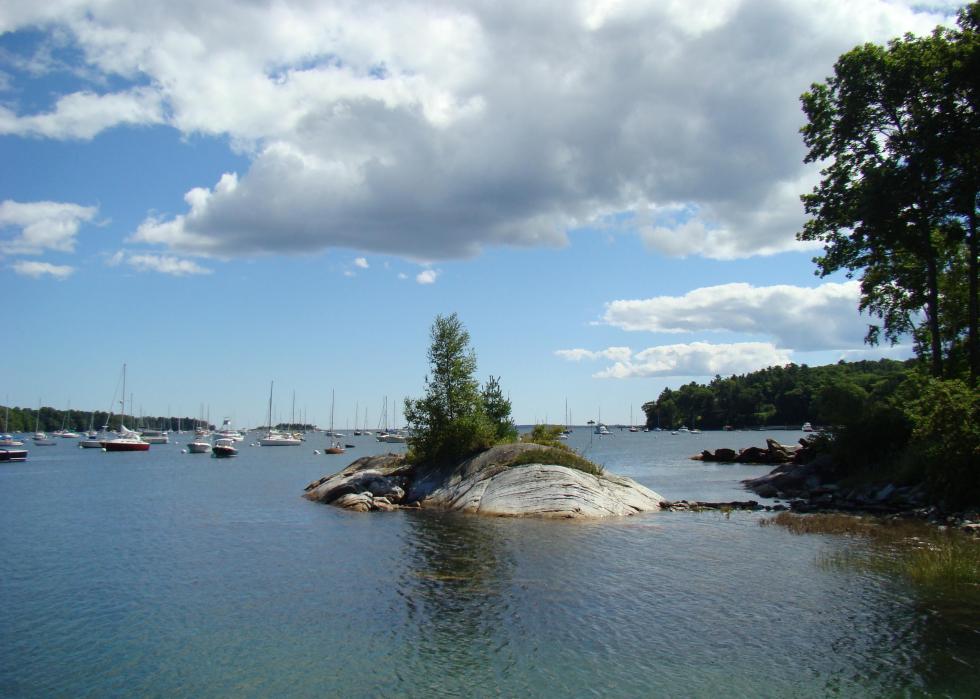 19 / 50
Benggriff // Wikimedia Commons
Maine: Rockport
Population: 3,352
Overall grade: A
Cost of living grade: C+ (Median home value: $285,200; Median rent: $1,014)
Diversity grade: B-
Outdoor activities grade: A-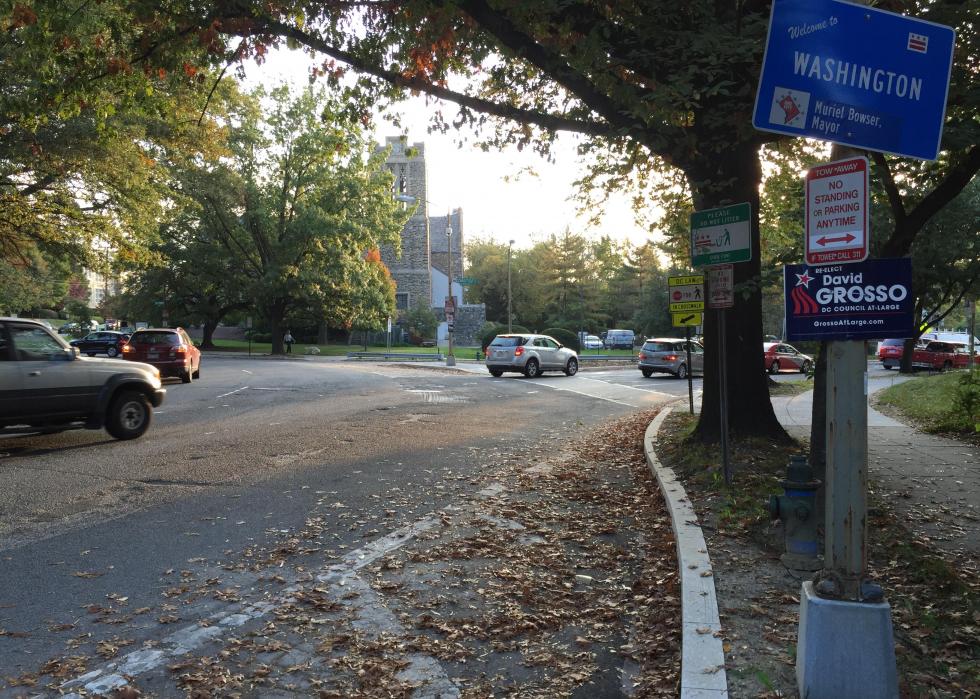 20 / 50
Famartin // Wikimedia Commons
Maryland: Chevy Chase Village
Population: 2,030
Overall grade: A+
Cost of living grade: C (Median home value: $1,608,300; Median rent: $3,375)
Diversity grade: C
Outdoor activities grade: A-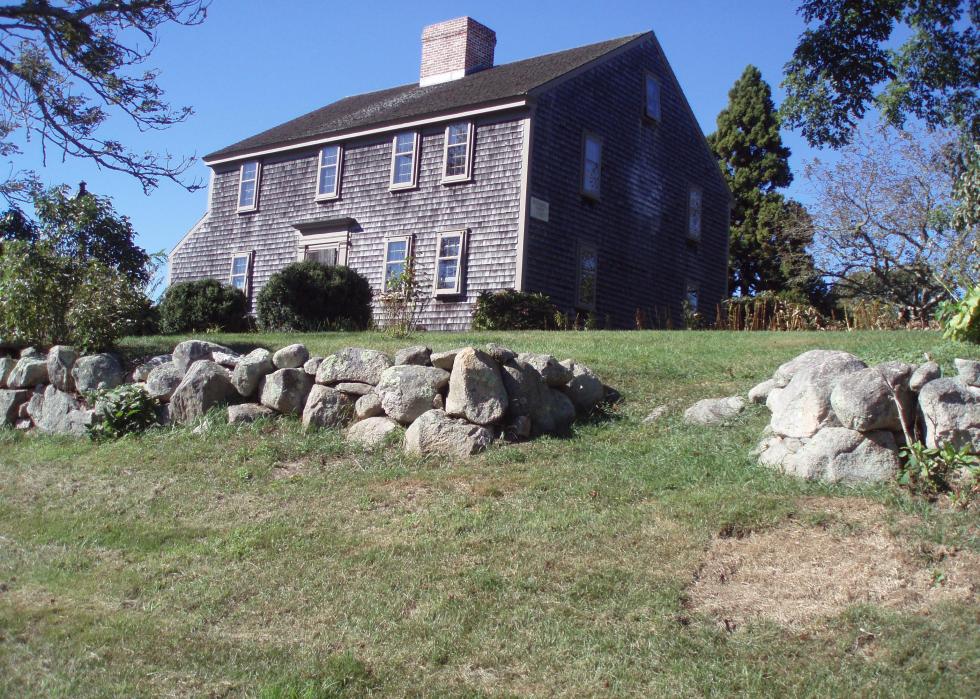 21 / 50
West Falmouth // Wikimedia Commons
Massachusetts: West Falmouth
Population: 2,021
Overall grade: A
Cost of living grade: C+ (Median home value: $540,100; Median rent: $1,125)
Diversity grade: C
Outdoor activities grade: A-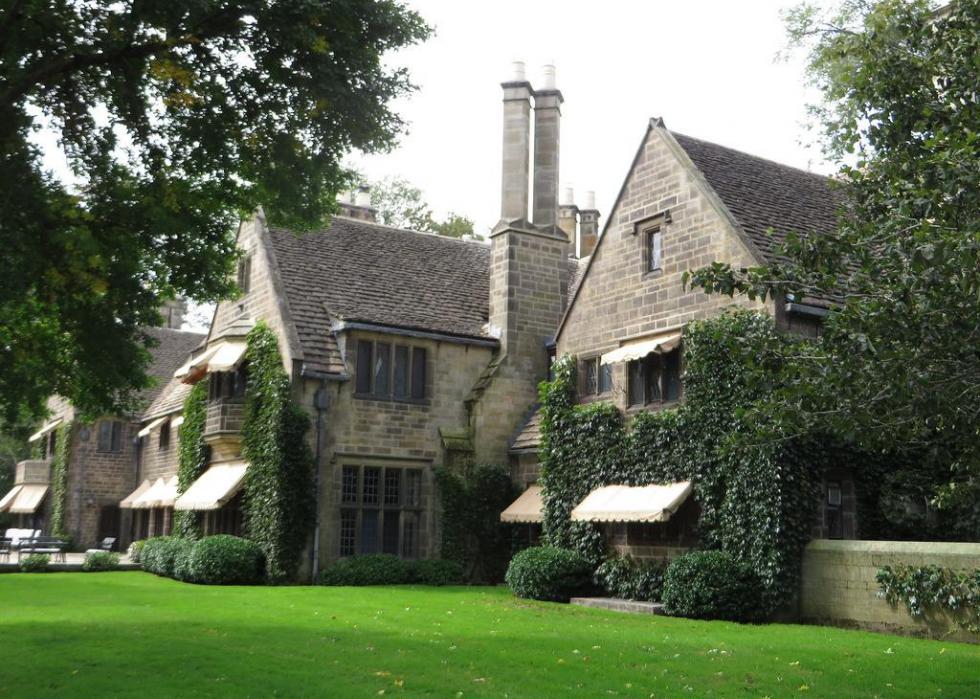 22 / 50
Michigan: Village of Grosse Pointe Shores
Population: 2,933
Overall grade: A+
Cost of living grade: B- (Median home value: $431,200; Median rent: $2,550)
Diversity grade: C+
Outdoor activities grade: B
23 / 50
Bjoertvedt // Wikimedia Commons
Minnesota: Osseo
Population: 2,612
Overall grade: A-
Cost of living grade: B (Median home value: $164,300; Median rent: $883)
Diversity grade: B
Outdoor activities grade: A-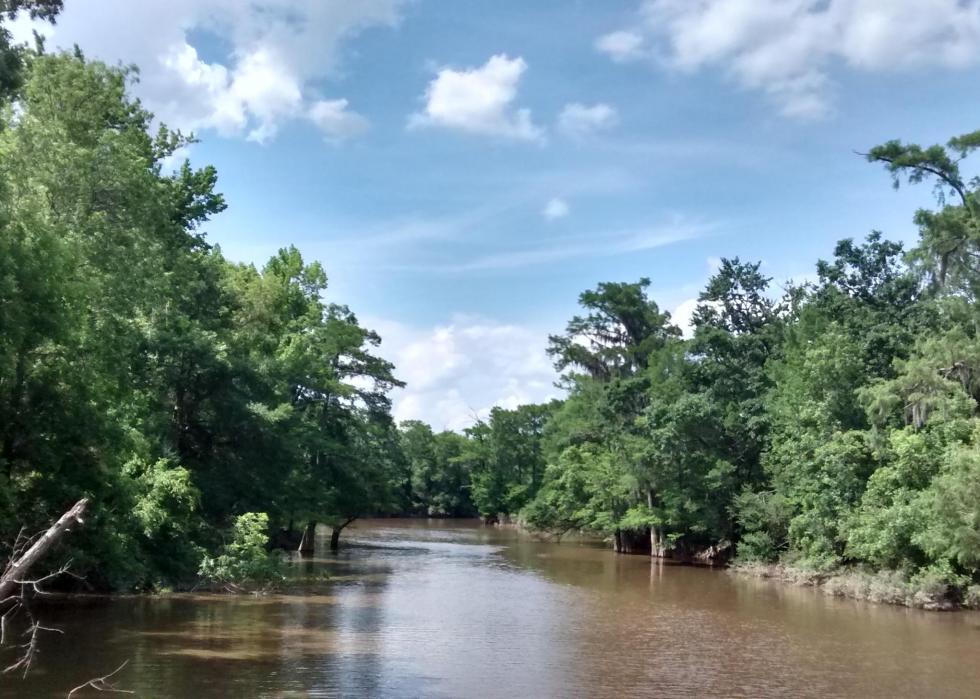 24 / 50
Aaron Manning // Wikimedia Commons
Mississippi: Hide-A-Way Lake
Population: 1,883
Overall grade: B+
Cost of living grade: A- (Median home value: $159,800; Median rent: N/A)
Diversity grade: C
Outdoor activities grade: C+
25 / 50
Missouri: Town and Country
Population: 11,001
Overall grade: A+
Cost of living grade: B- (Median home value: $659,700; Median rent: $1,045)
Diversity grade: C+
Outdoor activities grade: A-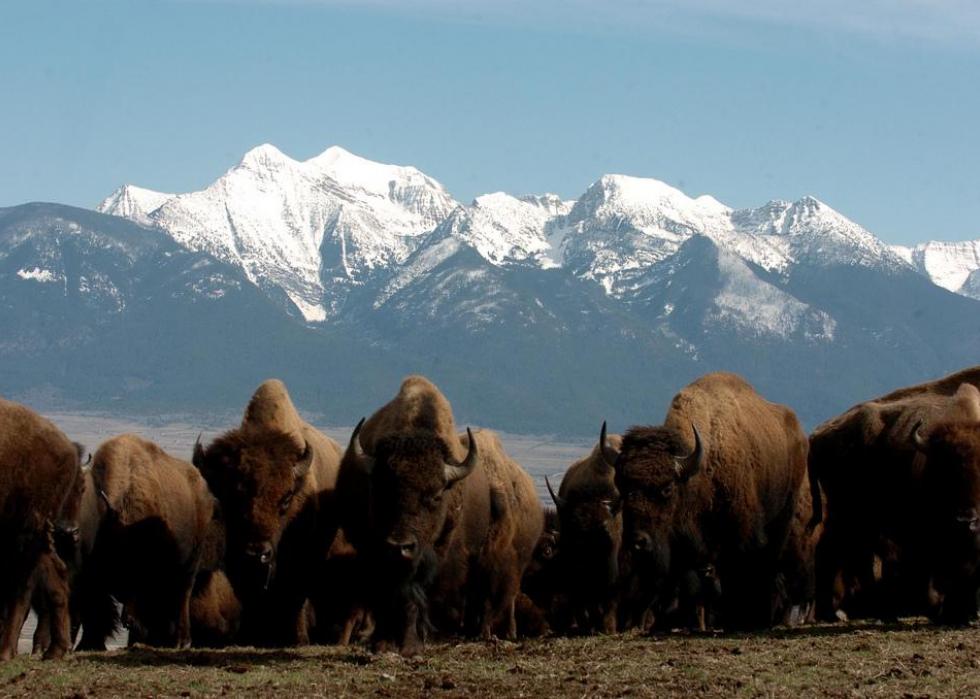 26 / 50
USFWS Mountain-Prairie // flickr
Montana: Glasgow
Population: 3,363
Overall grade: B+
Cost of living grade: B (Median home value: $151,600; Median rent: $506)
Diversity grade: N/A
Outdoor activities grade: C-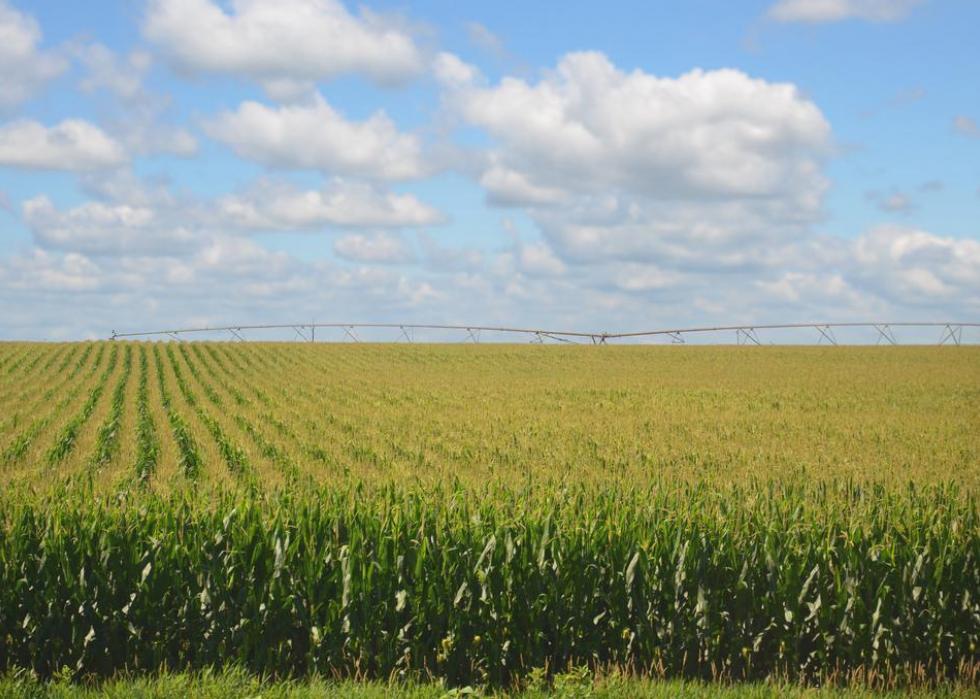 27 / 50
Nebraska: O'Neill
Population: 3,664
Overall grade: B+
Cost of living grade: A (Median home value: $106,100; Median rent: $588)
Diversity grade: B-
Outdoor activities grade: B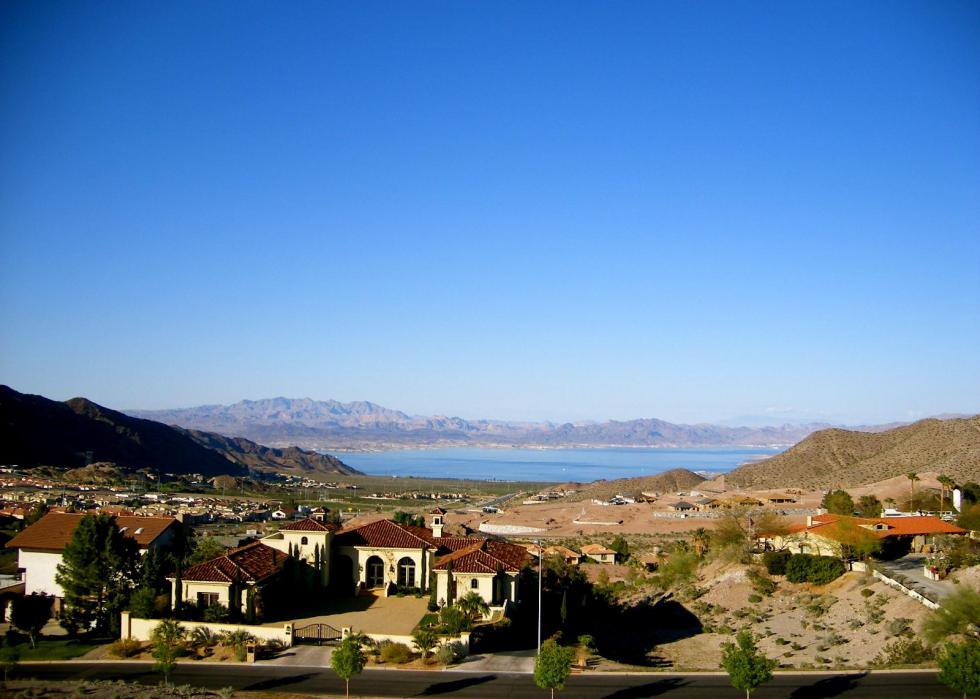 28 / 50
Sarah Nichols // Wikimedia Commons
Nevada: Boulder City
Population: 15,373
Overall grade: B
Cost of living grade: B- (Median home value: $223,200; Median rent: $938)
Diversity grade: B
Outdoor activities grade: B-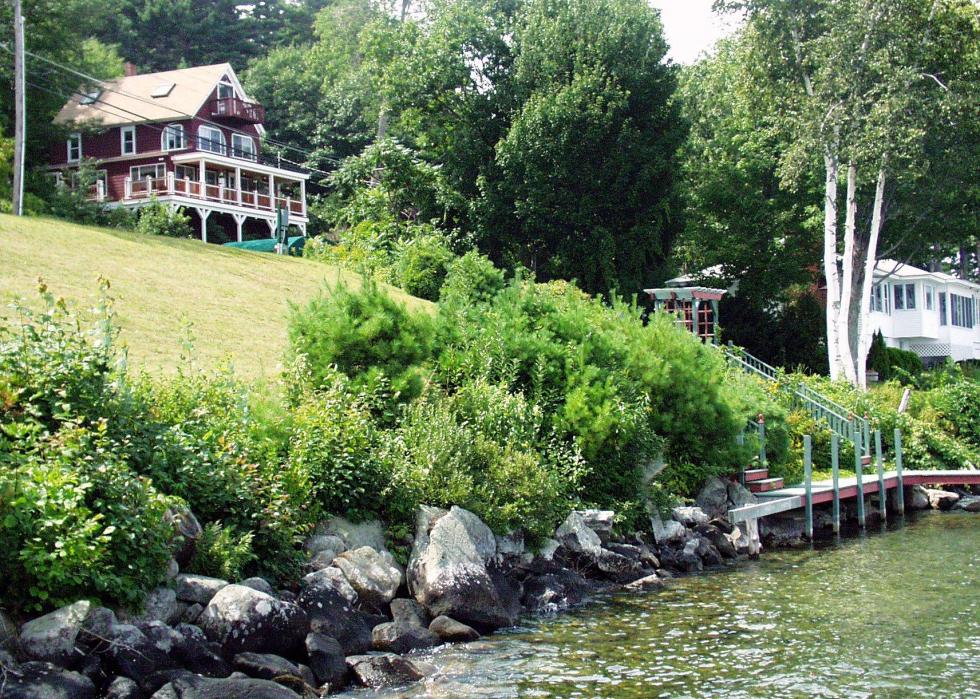 29 / 50
galif548 // Wikimedia Commons
New Hampshire: Gilford
Population: 7,103
Overall grade: B+
Cost of living grade: C+ (Median home value: $240,600; Median rent: $1,018)
Diversity grade: B-
Outdoor activities grade: B+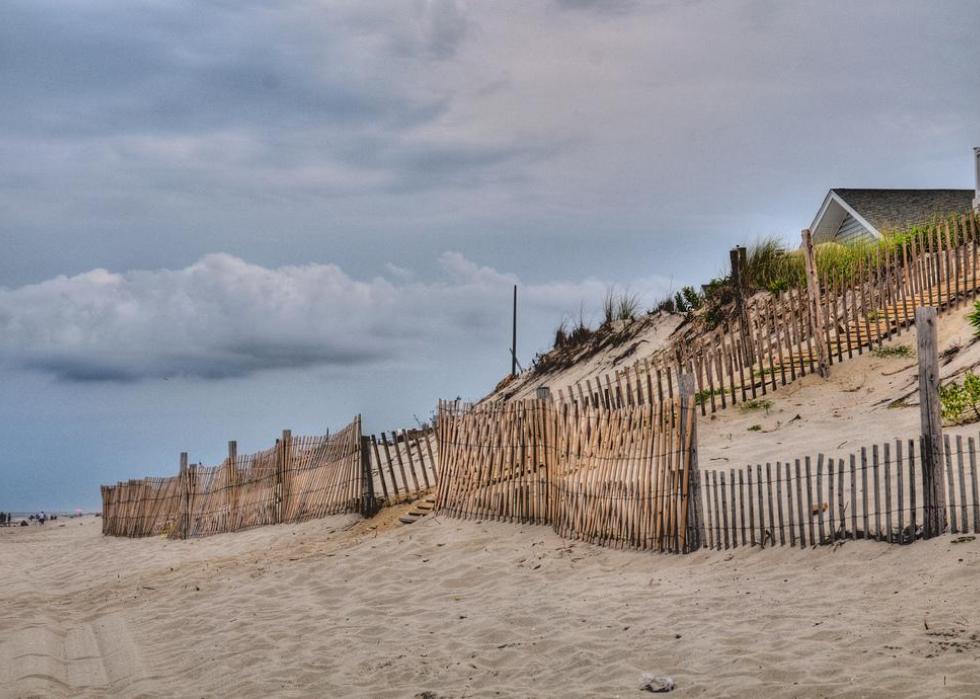 30 / 50
New Jersey: Surf City
Population: 1,166
Overall grade: B+
Cost of living grade: C (Median home value: $658,400; Median rent: $1,021)
Diversity grade: C
Outdoor activities grade: B-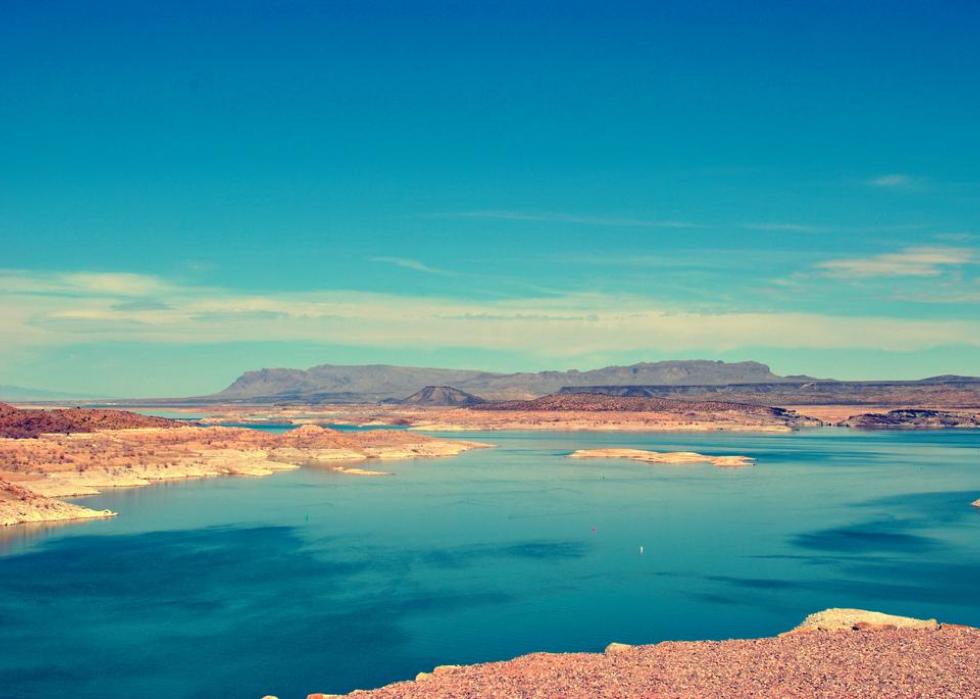 31 / 50
Birdie Jaworski // flickr
New Mexico: Elephant Butte
Population: 1,515
Overall grade: C
Cost of living grade: B (Median home value: $122,800; Median rent: $816)
Diversity grade: B-
Outdoor activities grade: B-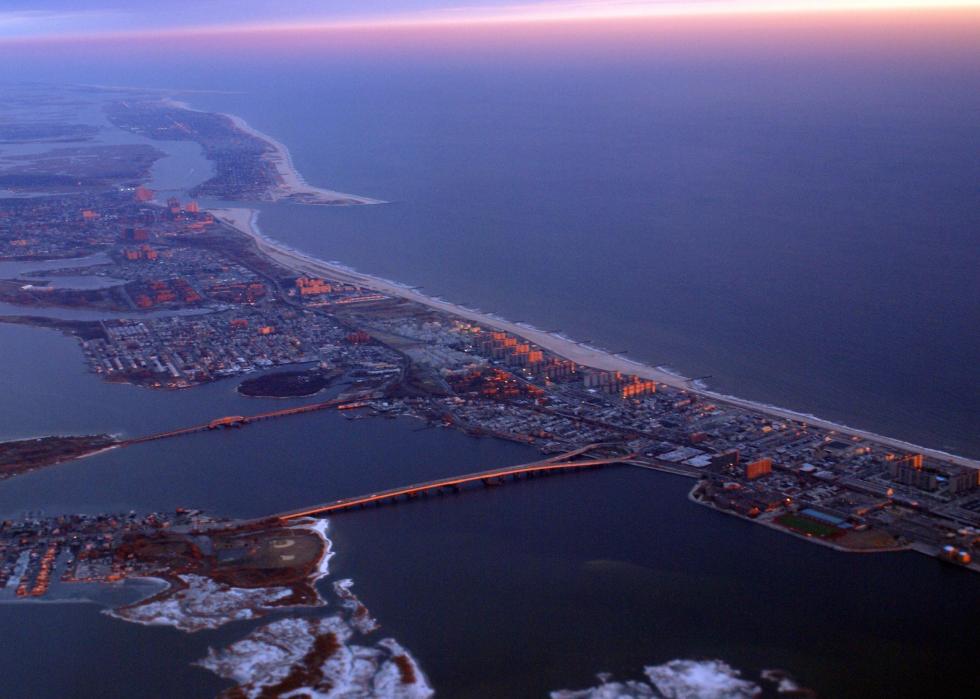 32 / 50
Eric Salard // Wikimedia Commons
New York: Lake Success
Population: 3,084
Overall grade: A+
Cost of living grade: C- (Median home value: $1,150,500; Median rent: $3,501)
Diversity grade: A-
Outdoor activities grade: A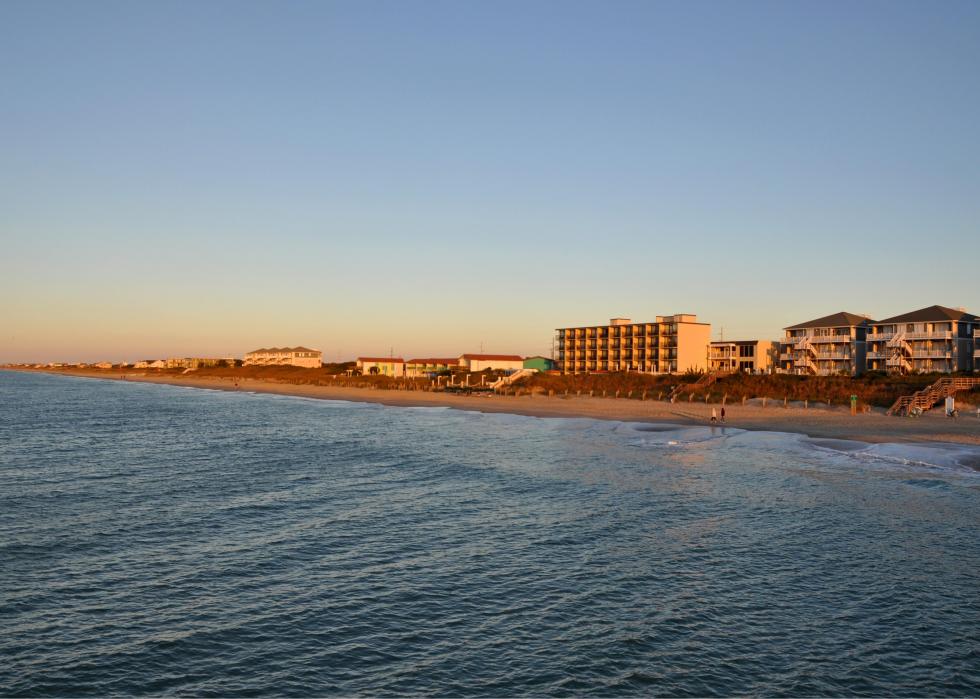 33 / 50
James Willamor // Wikimedia Commons
North Carolina: Pine Knoll Shores
Population: 1,420
Overall grade: B+
Cost of living grade: C+ (Median home value: $372,400; Median rent: $1,053)
Diversity grade: C
Outdoor activities grade: B-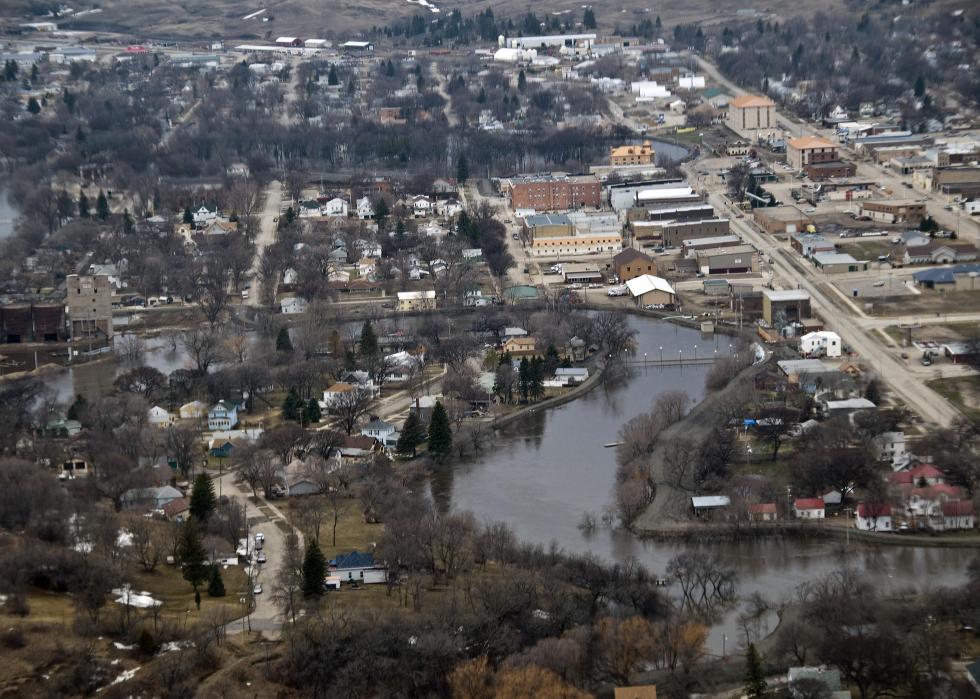 34 / 50
Patsy Lynch // Wikimedia Commons
North Dakota: Valley City
Population: 6,615
Overall grade: B+
Cost of living grade: A (Median home value: $89,800; Median rent: $658)
Diversity grade: B-
Outdoor activities grade: D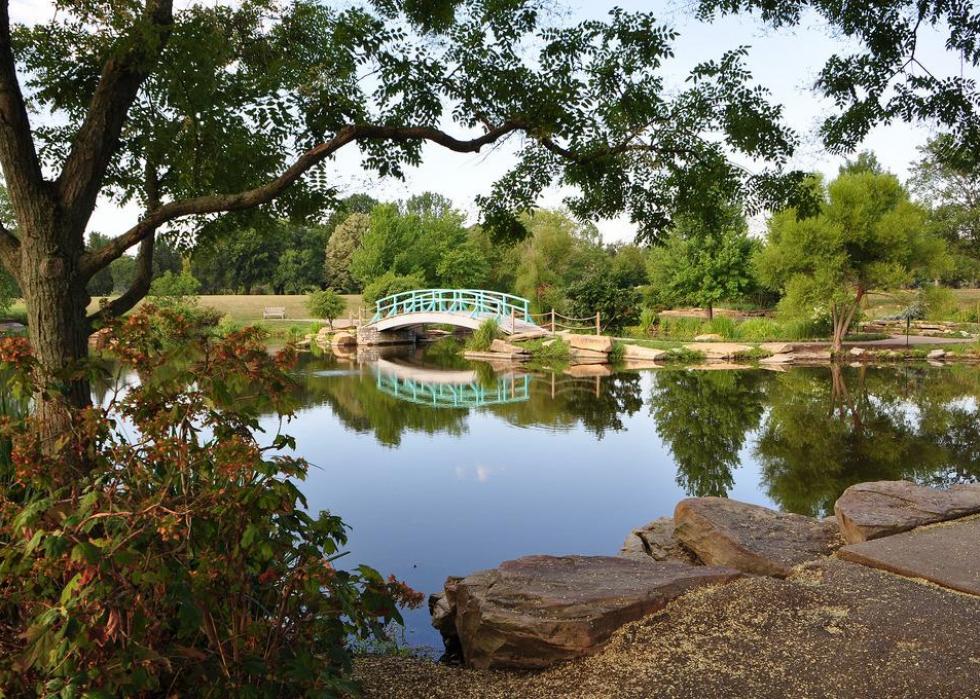 35 / 50
Ohio: Bellbrook
Population: 7,082
Overall grade: A+
Cost of living grade: B+ (Median home value: $160,200; Median rent: $988)
Diversity grade: C+
Outdoor activities grade: B+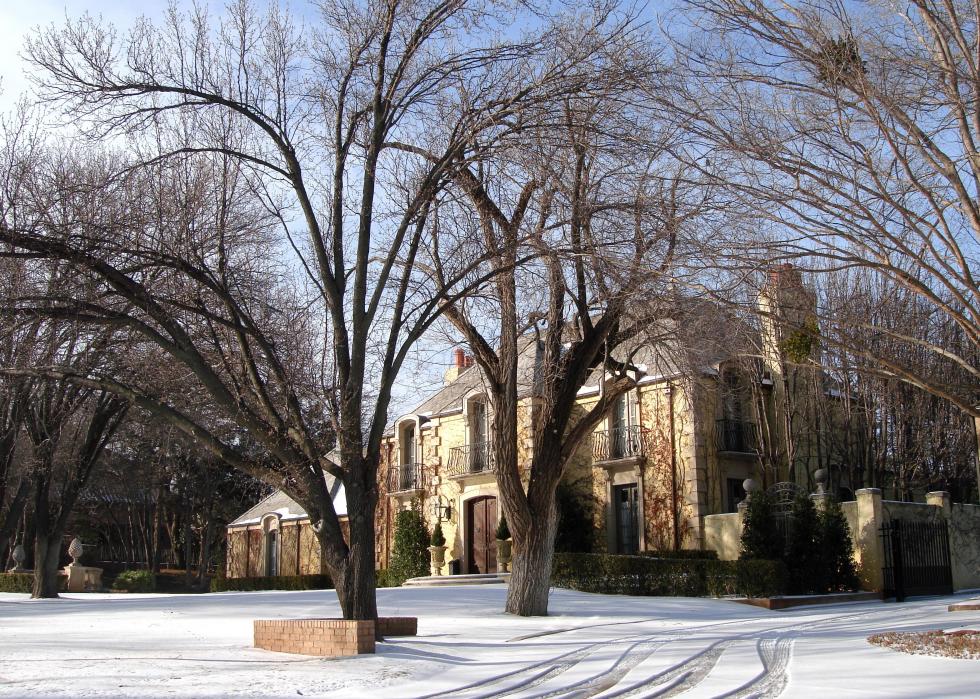 36 / 50
MARELBU // Wikimedia Commons
Oklahoma: Nichols Hills
Population: 3,864
Overall grade: A
Cost of living grade: B- (Median home value: $636,800; Median rent: $918)
Diversity grade: B-
Outdoor activities grade: C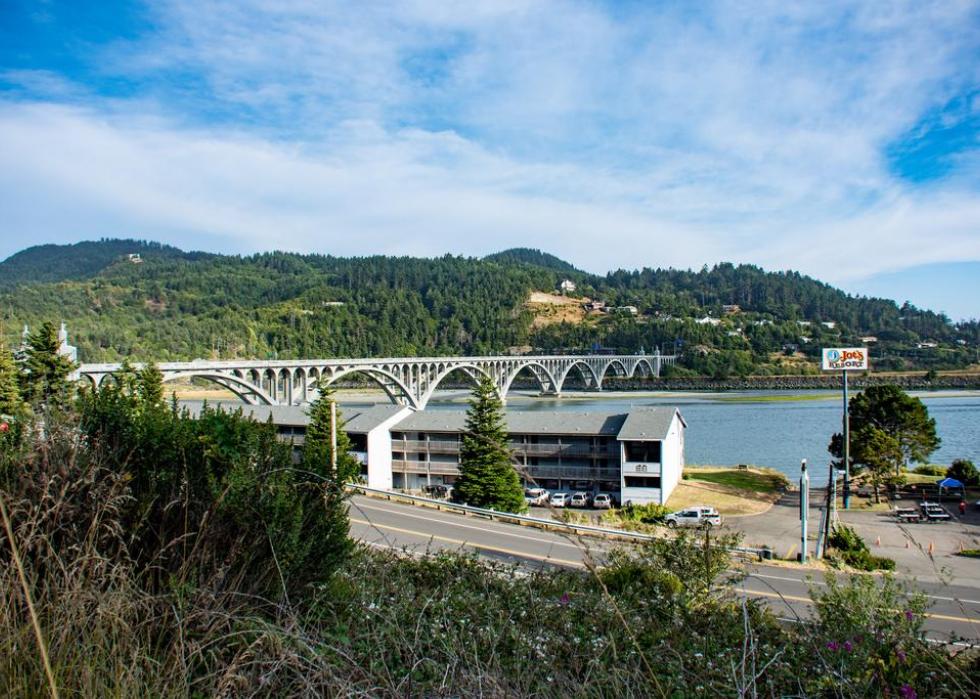 37 / 50
Oregon: Gold Beach
Population: 2,311
Overall grade: B
Cost of living grade: C+ (Median home value: $174,900; Median rent: $751)
Diversity grade: B-
Outdoor activities grade: B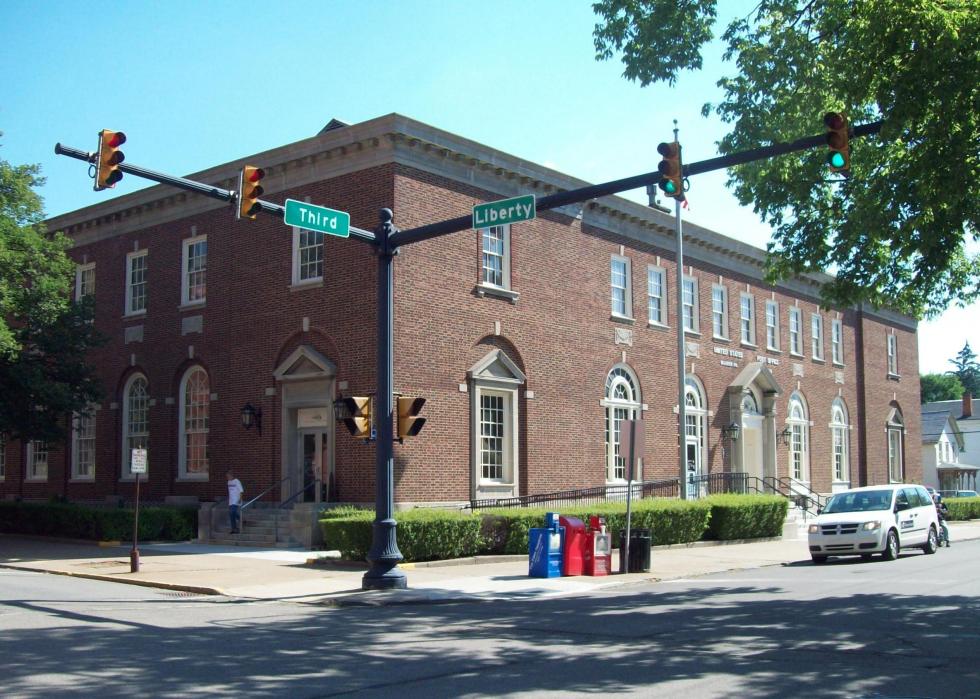 38 / 50
Pubdog // Wikimedia Commons
Pennsylvania: North Warren
Population: 1,952
Overall grade: B
Cost of living grade: A- (Median home value: $102,600; Median rent: $524)
Diversity grade: B-
Outdoor activities grade: B-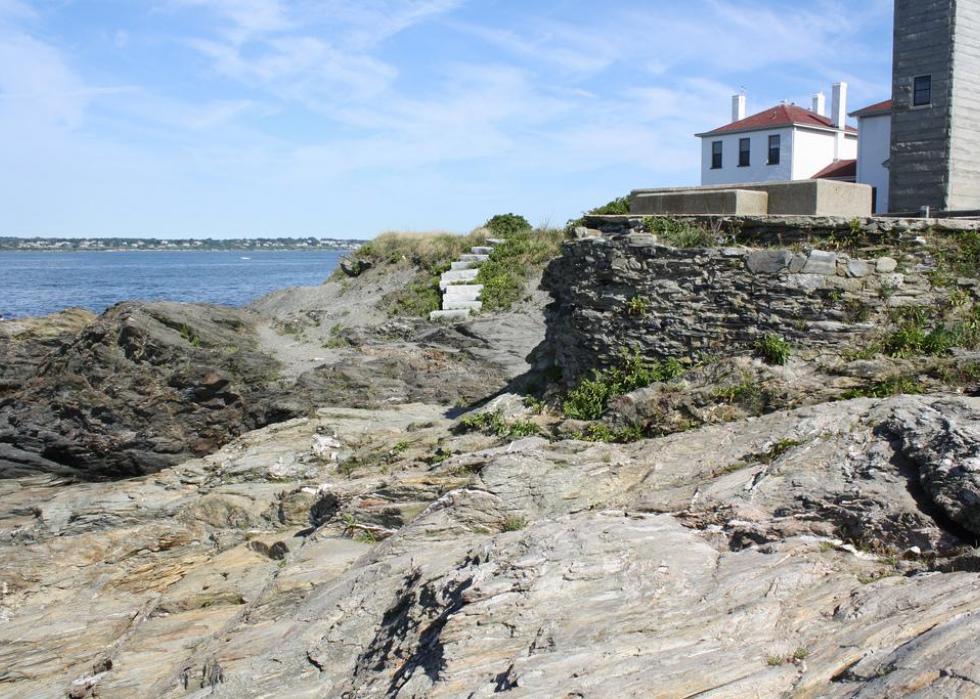 39 / 50
LEONARDO DASILVA // flickr
Rhode Island: Jamestown
Population: 5,462
Overall grade: A+
Cost of living grade: C- (Median home value: $563,900; Median rent: $1,708)
Diversity grade: B-
Outdoor activities grade: A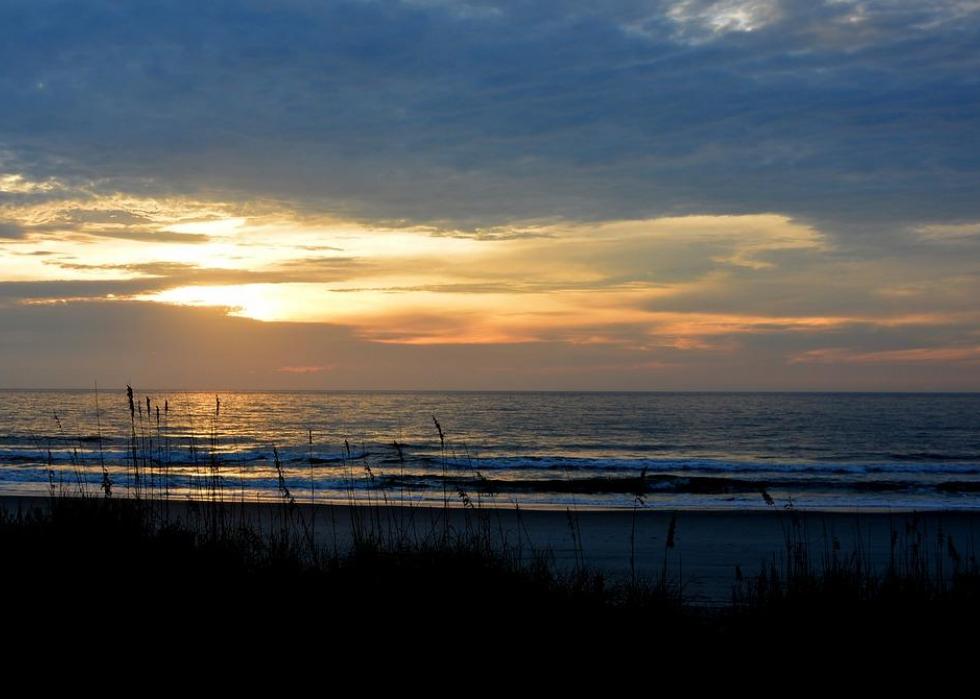 40 / 50
South Carolina: Garden City
Population: 9,456
Overall grade: B+
Cost of living grade: B+ (Median home value: $120,500; Median rent: $900)
Diversity grade: C+
Outdoor activities grade: B+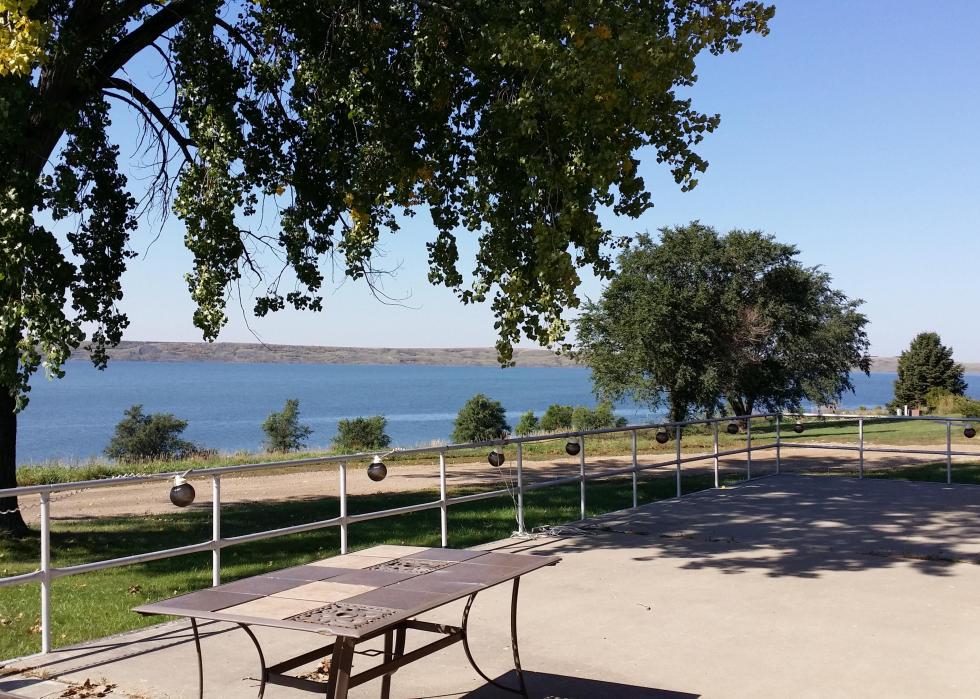 41 / 50
Eric Friedebach // Wikimedia Commons
South Dakota: Mobridge
Population: 3,460
Overall grade: A-
Cost of living grade: A (Median home value: $80,700; Median rent: $587)
Diversity grade: N/A
Outdoor activities grade: C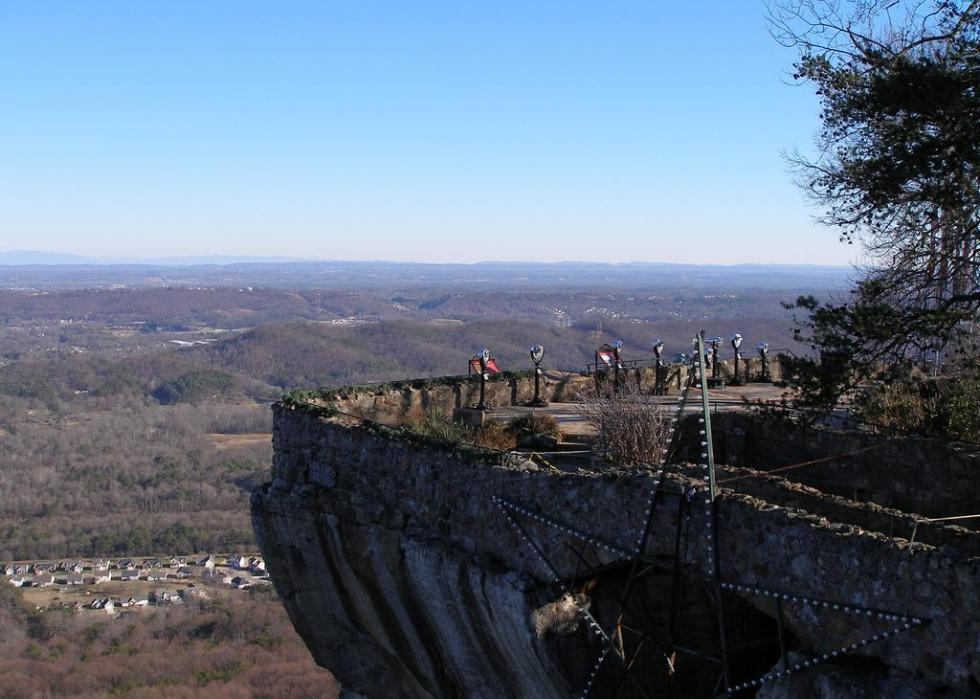 42 / 50
Tennessee: Lookout Mountain
Population: 1,930
Overall grade: A
Cost of living grade: B- (Median home value: $561,700; Median rent: $1,125)
Diversity grade: C+
Outdoor activities grade: A-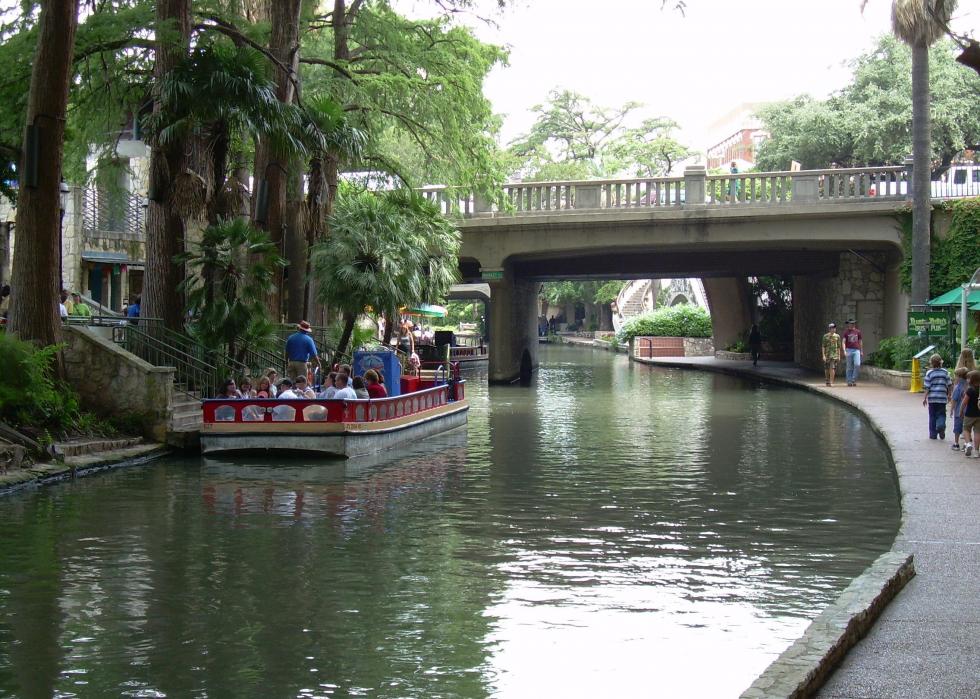 43 / 50
Matt Harriger // Wikimedia Commons
Texas: Olmos Park
Population: 1,964
Overall grade: A+
Cost of living grade: B- (Median home value: $643,000; Median rent: $782)
Diversity grade: B+
Outdoor activities grade: C+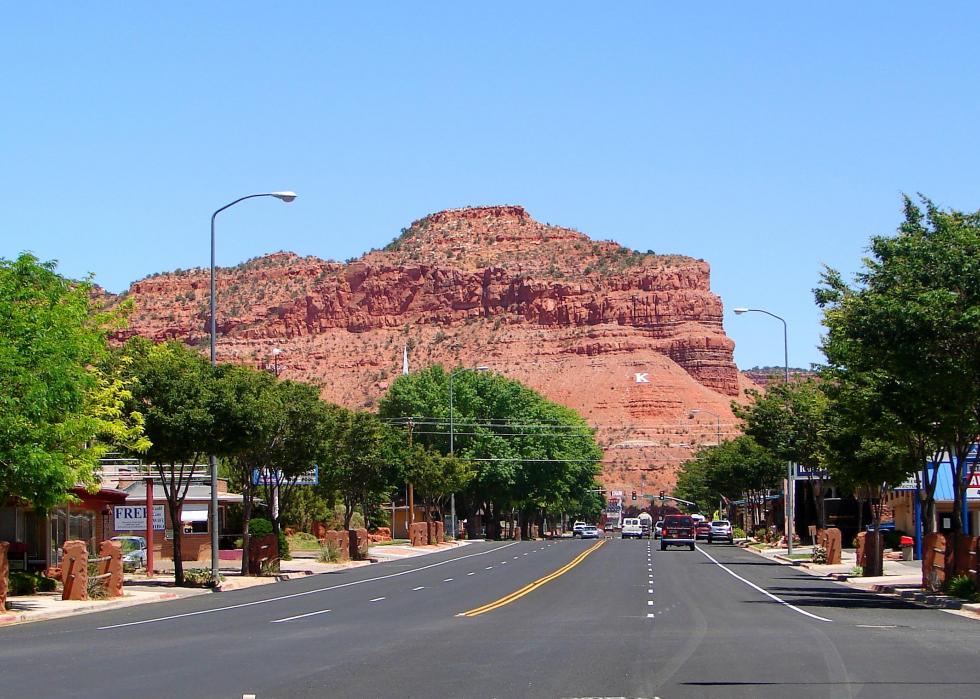 44 / 50
P199 // Wikimedia Commons
Utah: Kanab
Population: 4,436
Overall grade: B
Cost of living grade: B- (Median home value: $192,100; Median rent: $913)
Diversity grade: B-
Outdoor activities grade: C+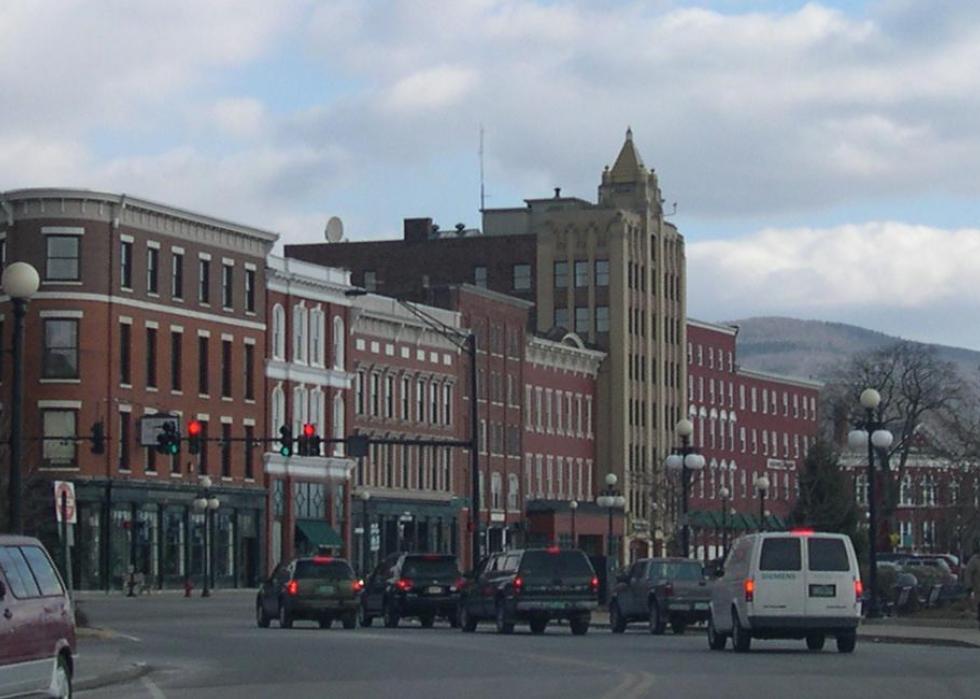 45 / 50
Sfoskett // Wikimedia Commons
Vermont: Rutland Town
Population: 4,058
Overall grade: B+
Cost of living grade: B- (Median home value: $218,600; Median rent: $757)
Diversity grade: B-
Outdoor activities grade: A-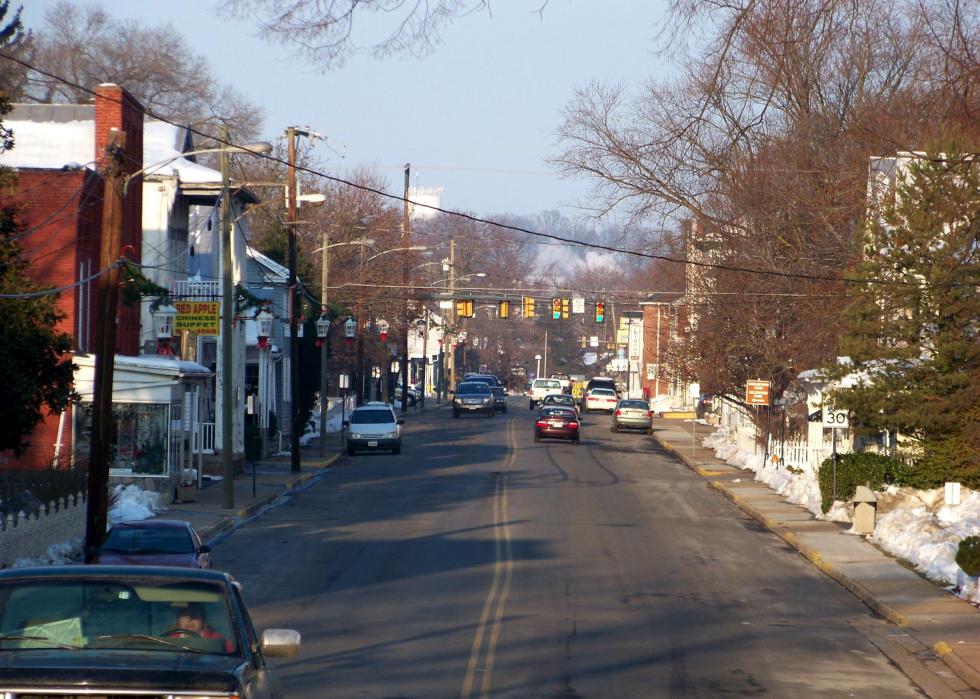 46 / 50
Idawriter // Wikimedia Commons
Virginia: Bridgewater
Population: 5,906
Overall grade: A+
Cost of living grade: B (Median home value: $209,200; Median rent: $820)
Diversity grade: B-
Outdoor activities grade: A-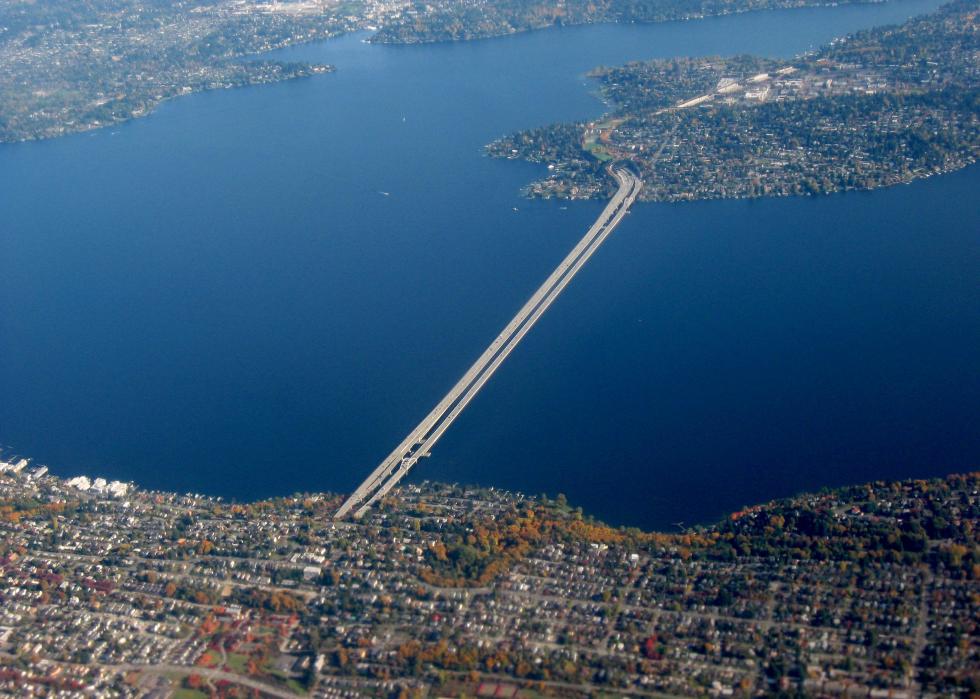 47 / 50
Dcoetzee // Wikimedia Commons
Washington: Clyde Hill
Population: 3,197
Overall grade: A+
Cost of living grade: C- (Median home value: $1,578,900; Median rent: $2,900)
Diversity grade: B-
Outdoor activities grade: A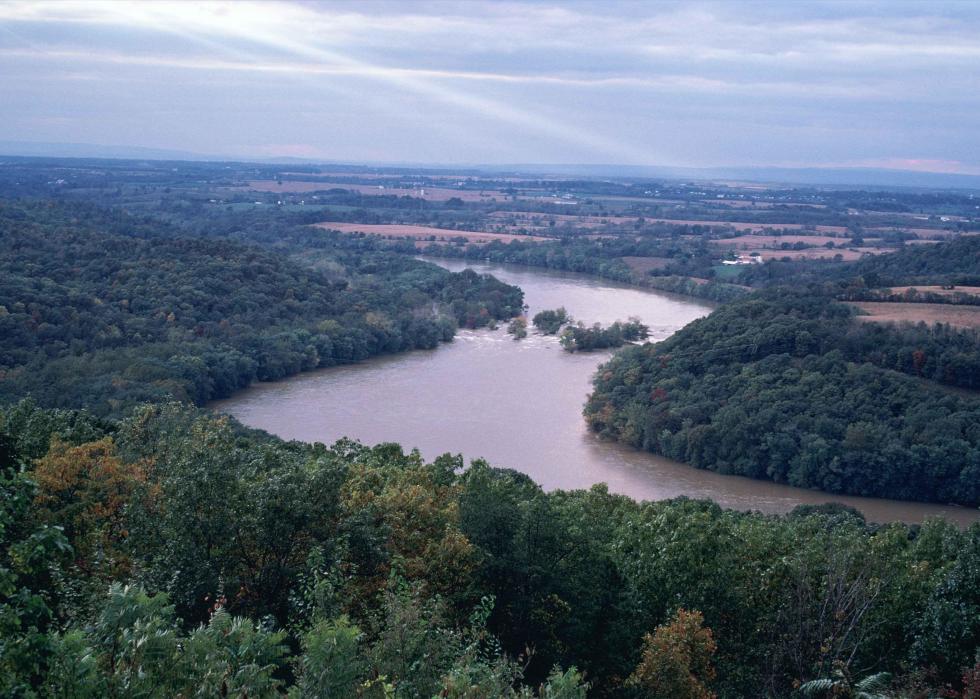 48 / 50
Craig Stihler // Wikimedia Commons
West Virginia: Belmont
Population: 1,031
Overall grade: C+
Cost of living grade: A (Median home value: $92,500; Median rent: $505)
Diversity grade: B-
Outdoor activities grade: C+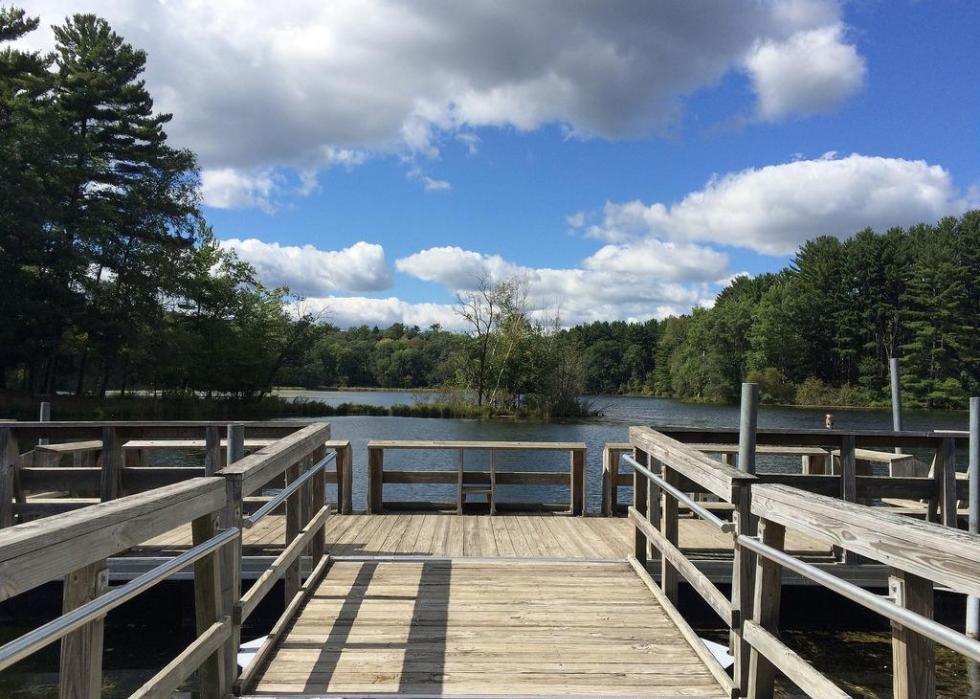 49 / 50
Wisconsin: King
Population: 1,754
Overall grade: B+
Cost of living grade: A (Median home value: $108,200; Median rent: $581)
Diversity grade: C
Outdoor activities grade: A-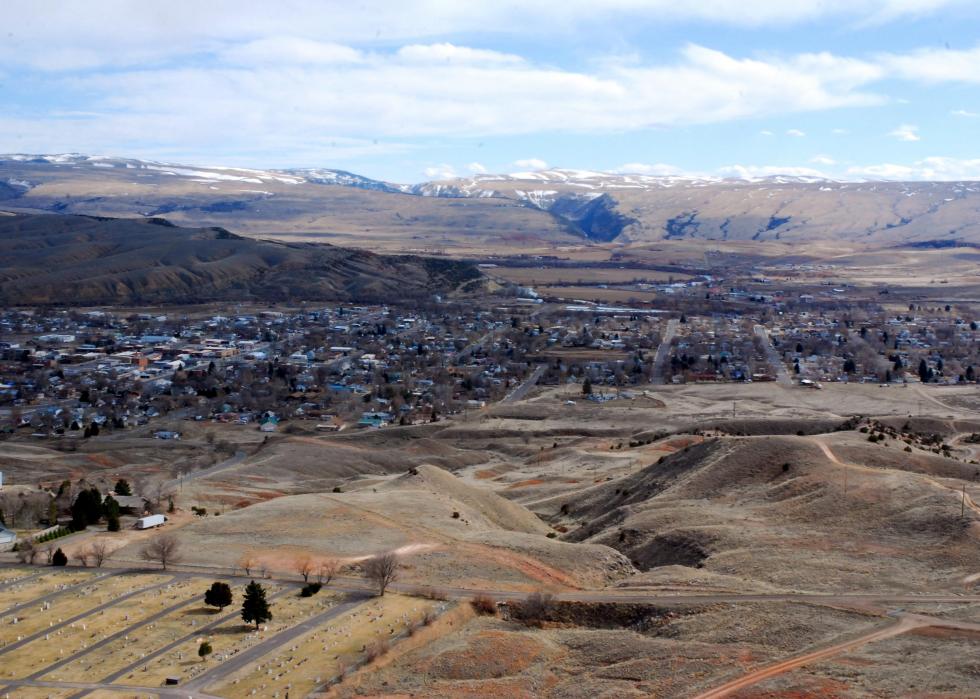 50 / 50
Jonathan Green // Wikimedia Commons
Wyoming: Thermopolis
Population: 2,918
Overall grade: B
Cost of living grade: B (Median home value: $137,300; Median rent: $690)
Diversity grade: C+
Outdoor activities grade: B-