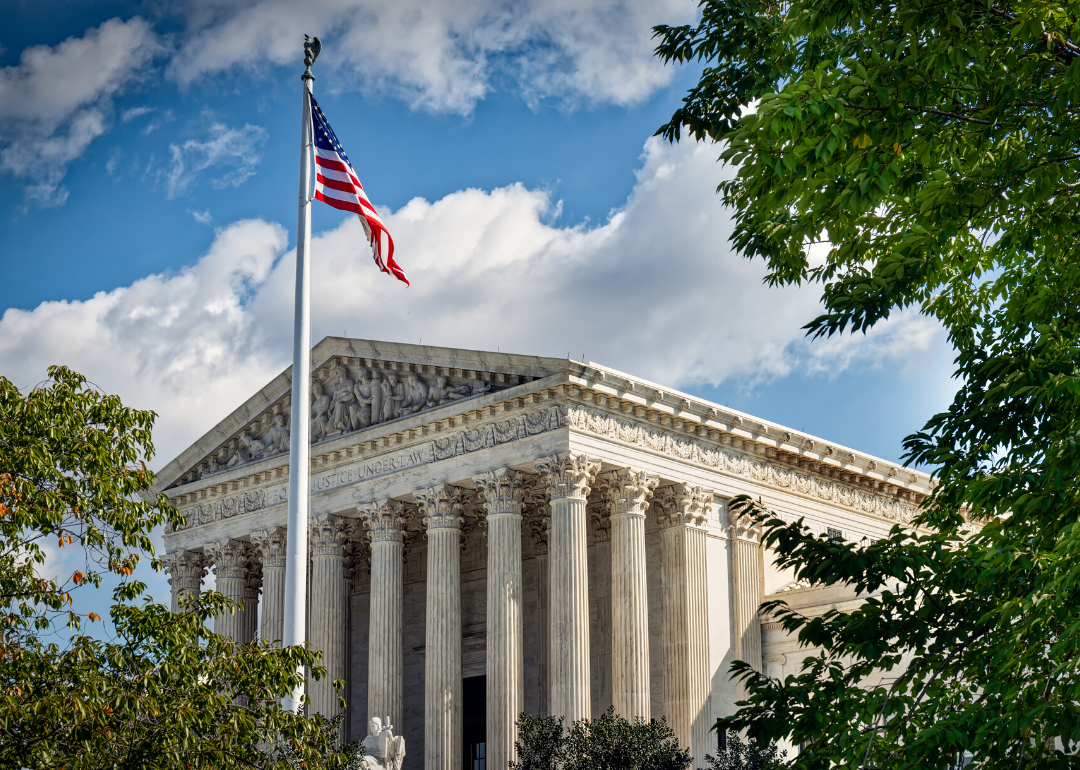 Landmark Supreme Court cases and how they affect you
Landmark Supreme Court cases and Chief Justices of the time
In the wake of Supreme Court Justice Ruth Bader Ginsburg's death on Sept. 18, President Trump nominated Amy Coney Barrett to take Ginsburg's place. Barrett is widely seen as a conservative judge, which has led numerous Democratic politicians to voice concern that she may very well tip the scales when the Supreme Court hears arguments on the Affordable Care Act Nov. 10, just a week after the 2020 election. In doing so, Barrett's vote could theoretically cause the Affordable Care Act to be repealed and leave millions of Americans without health care. That vote underscores the gravity of Supreme Court decisions and how they can dramatically shape day-to-day life for Americans.
The democratic institution of the Supreme Court is tasked with remaining neutral, interpreting the Constitution based on legality and not political ideology. Who sits on the Supreme Court matters because the federal court determines how laws are enforced across the nation, and the judicial branch keeps a check on the executive and legislative branches. The Supreme Court's rulings have given women the right to reproductive rights, required police officers to inform suspects of their rights, and allowed citizens the right to carry handguns for self-defense.
Stacker used information from the law project Oyez, Justia's U.S. Supreme Court Center, and news reports on Supreme Court decisions to come up with this list of 35 landmark Supreme Court cases. Read on to see just how influential the Court has been for more than 200 years, and how decisions made between 1803 and 2020 can still impact you today.
You may also like: Youngest and oldest presidents in U.S. history