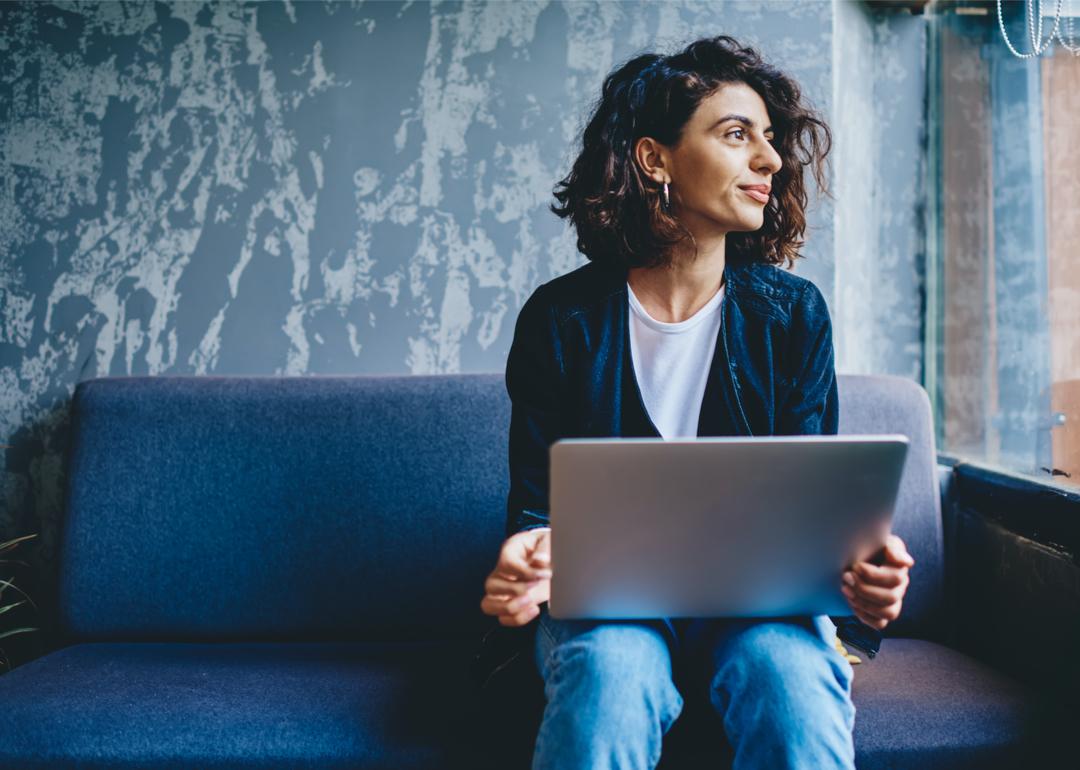 Stacker Studio
10 aspects of remote work employers and employees disagree on
10 aspects of remote work employers and employees disagree on
Remote work is here to stay for workers in industries who don't need to be in a building to do their jobs. Work and personal lives met in unprecedented ways during the COVID-19 pandemic, with workplace aspects like productivity and collaboration meeting the personal aspects of childcare, eldercare, and mental health of employees. While lives were upset in many ways, workers mostly reported seeing increased benefits of working from home, forcing a reckoning of what "back to normal" will look like as it becomes safe to re-enter the office. Employees mostly reported increased benefits of working from home, while employers aren't so sure if they want to let the trend continue.
As offices begin to bring workers back, just what that looks like varies across industries and specific workplaces. Some companies are toying with bringing their whole workforce back into the office full-time, while others are considering closing the office entirely, like Twitter just did with its New York and San Fransisco offices. Still others are exploring a hybrid model, asking employees to come into the office a couple times a week or for specific meetings and team collaboration. 
To see where these discrepancies lie, Pyn compiled statistics from PwC's U.S. Remote Work Survey, which outlines the concerns and expectations of executives versus employees when it comes to the future of remote work.  The survey defines an executive as someone who makes high-level decisions in the workplace, such as the return to in-person work. In November and December 2020, PwC surveyed 133 executives and 1,200 office workers to find out what practices are here to stay and what's about to change. Read on to see where employers and employees differ on remote work.
This story originally appeared on Pyn and was produced and distributed in partnership with Stacker Studio.