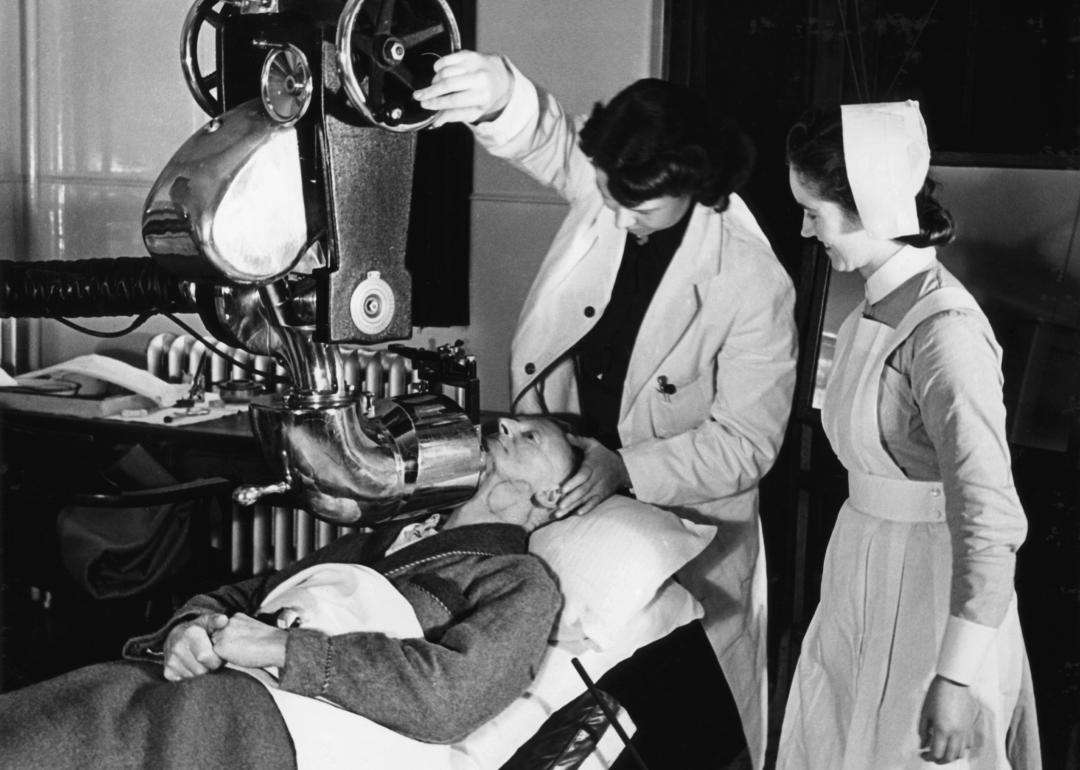 Stacker Studio
A history of women in medicine
Imperial War Museums // Getty Images
A history of women in medicine
From Hippocrates to Dr. Anthony Fauci, the face of medicine has often been male. There are many reasons for this gender imbalance, from broad systemic discrimination in society, to medical-specific discrimination. For many years, women were not allowed in medical schools, and in some cases, such as in ancient Greece, a woman practicing medicine was considered a crime.
But despite these oppressive odds, women throughout history have defied these pressures and have gone on to study and work in various medical fields. Many of them have made groundbreaking discoveries and contributions to medicine, ranging from neonatal health to DNA structure.
A common characteristic among many of these women, particularly those practicing before the mid-20th century, is they stood up to families that did not wish for them to attend medical school, and worked alongside men who did not believe they belonged in the medical arena.
Those active earlier sometimes had to resort to even more drastic measures than familial defiance—in some cases, even disguising themselves as men in order to study and practice medicine.
Nursing Education compiled a list of 15 women who changed medicine over the course of history from news, scientific, and government reports. Click through for a look at these remarkable women who defied the odds against them and went on to change how we understand and heal from a wide range of medical conditions.
This story originally appeared on and was produced and distributed in partnership with Stacker Studio.