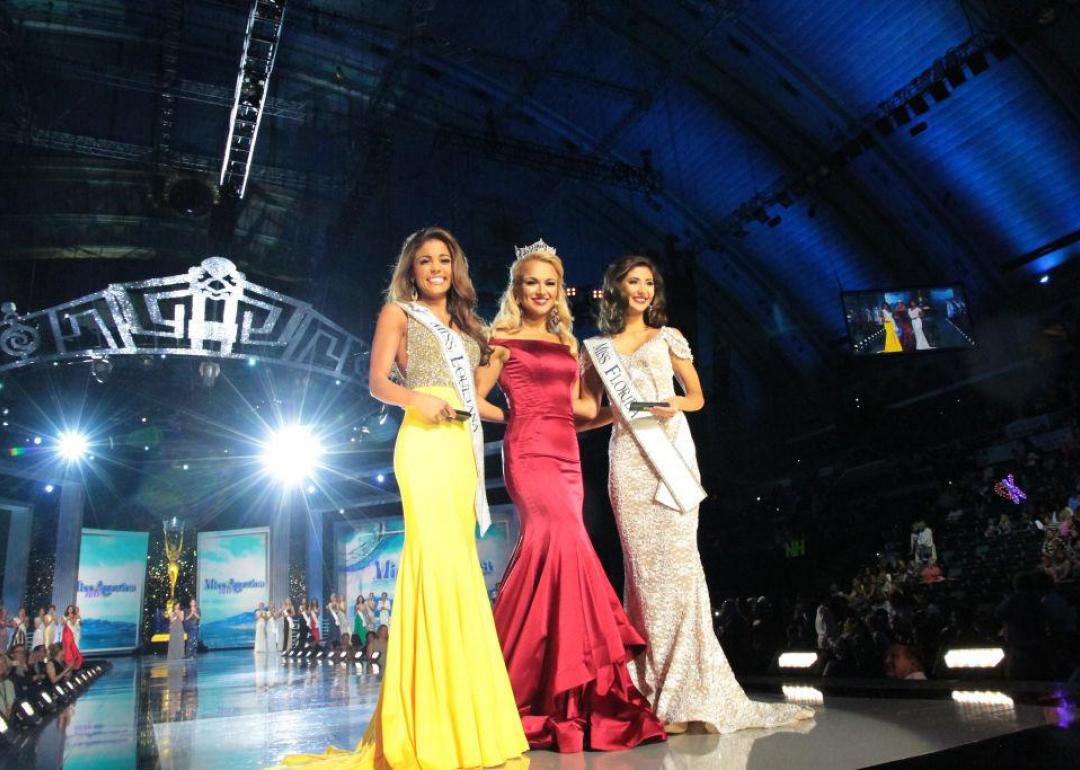 States with the most Miss America winners
Donald Kravitz // Getty Images
States with the most Miss America winners
While most people will be focused on soaking up the last days of summer this weekend, 51 women are flooding into Atlantic City, New Jersey, with the hope to win the coveted title of Miss America 2019. The incumbent Miss America 2018, Cara Mund, will be handing her crown to the one woman who shows the most exemplary poise, character and—of course—beauty. Mund is North Dakota's first Miss America winner, and received the chance this year to represent the state on the world's stage.
North Dakota's first win is a bigger deal than many may recognize, as when it comes to the pageant, the winner has historically come from a small pool of states—only 32 and the District of Columbia, in fact. With this in mind, Stacker found the states that have produced the most Miss Americas over time, using data from the pageant's official website. From small states to coastal powerhouses, this roundup proves that securing the crown can't simply be chalked up to a state's size.
Read on to see if your state made the cut.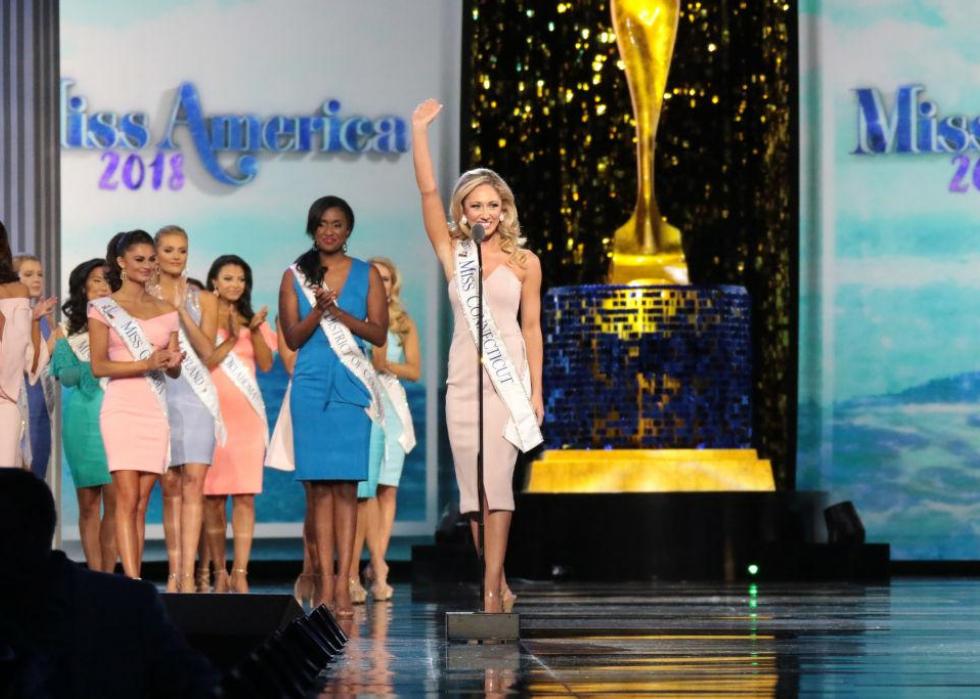 1 / 33
Miss Connecticut 2017 Eliza Kanner—Donald Kravitz // Getty Images
#26 (tie): Connecticut
Total Miss America winners: 1
Years won: 1933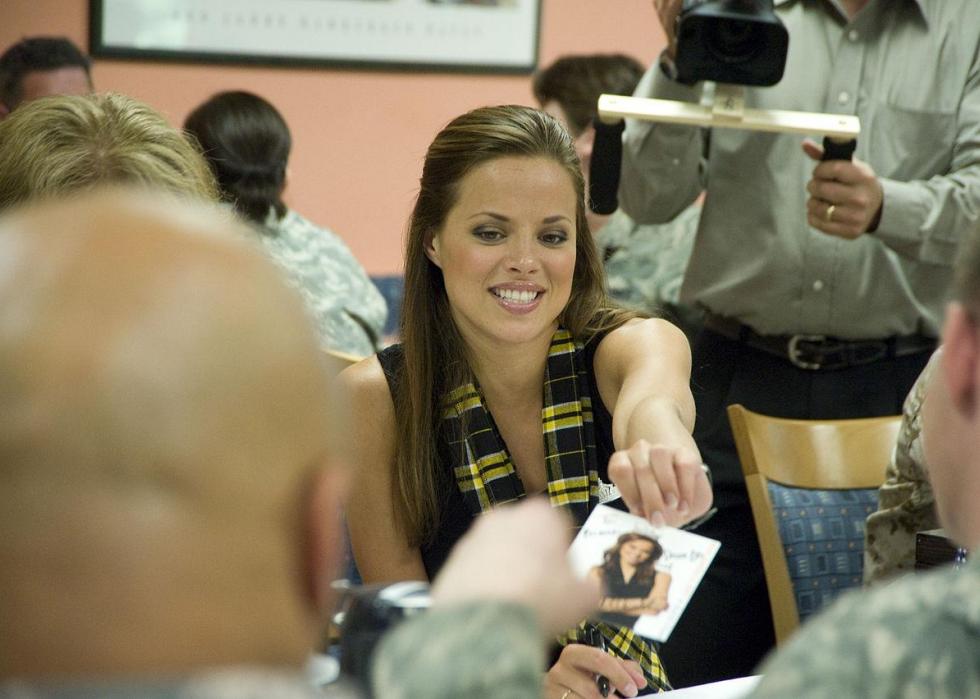 2 / 33
Katie Stam, Miss America 2009—Public Domain
#26 (tie): Indiana
Total Miss America winners: 1
Years won: 2009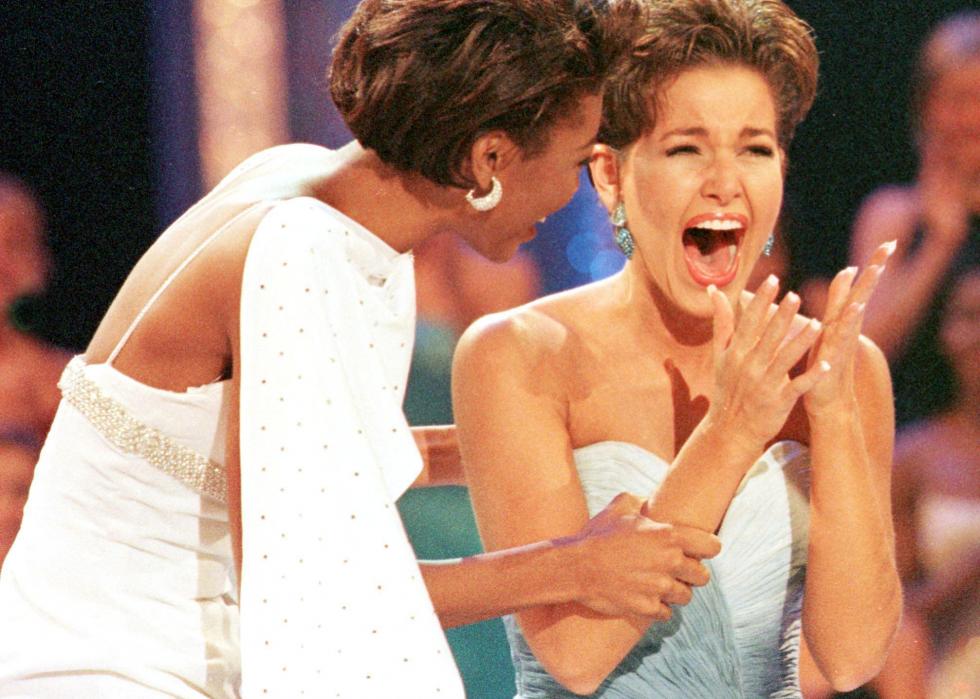 3 / 33
Heather French, Miss America 2000—Tom Mihalek // Getty Images
#26 (tie): Kentucky
Total Miss America winners: 1
Years won: 2000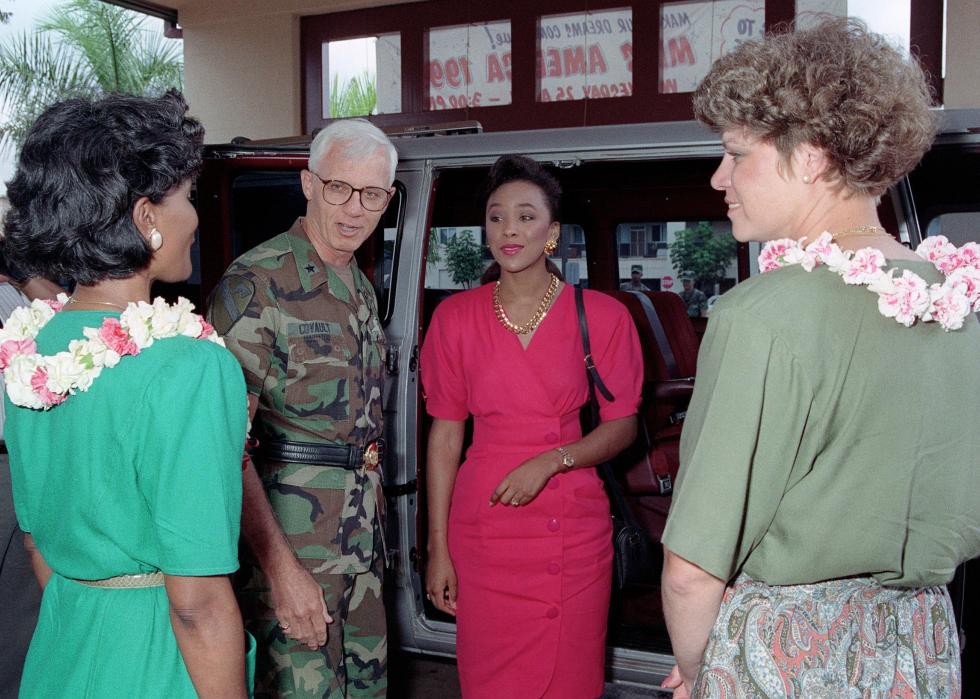 4 / 33
Debbye Turner, second from right, Miss America 1990—Public Domain
#26 (tie): Missouri
Total Miss America winners: 1
Years won: 1990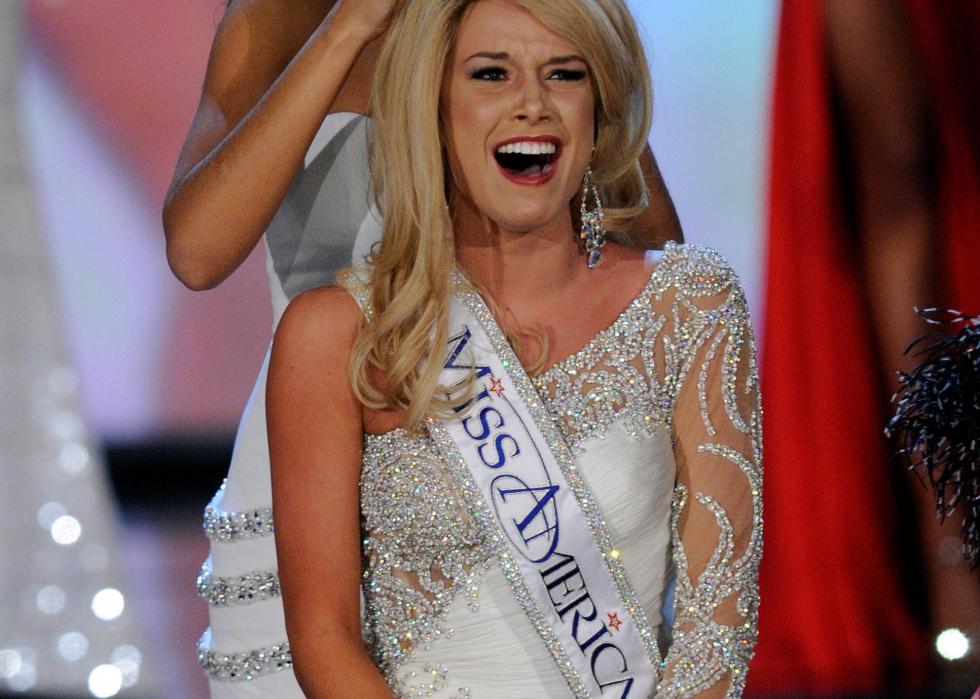 5 / 33
Teresa Scanlan, Miss America 2011—Ethan Miller // Getty Images
#26 (tie): Nebraska
Total Miss America winners: 1
Years won: 2011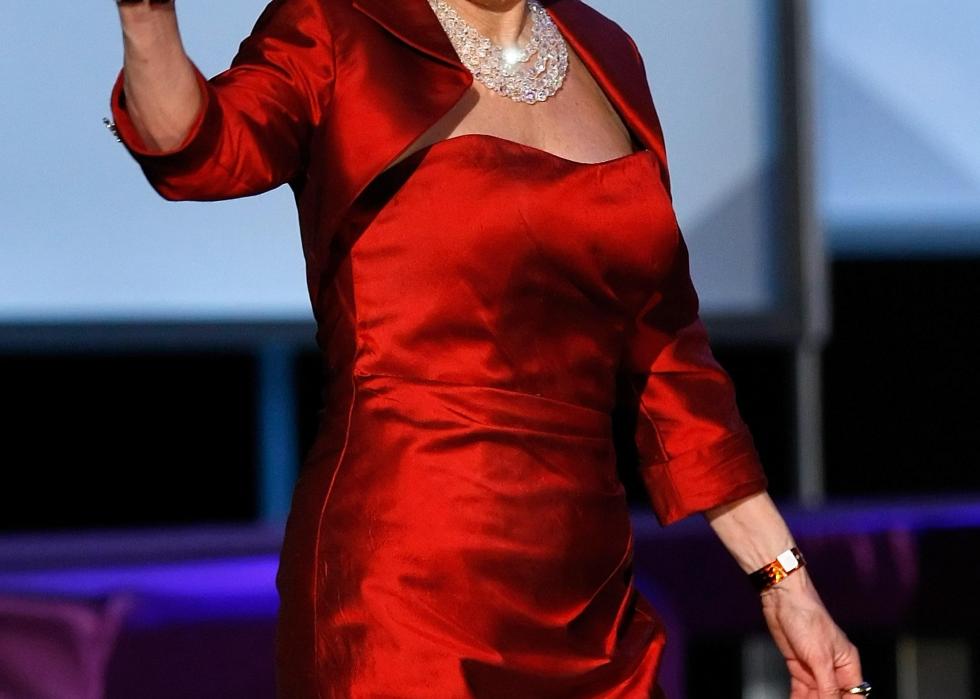 6 / 33
Maria Fletcher, Miss America 1962, in 2010—Ethan Miller // Getty Images
#26 (tie): North Carolina
Total Miss America winners: 1
Years won: 1962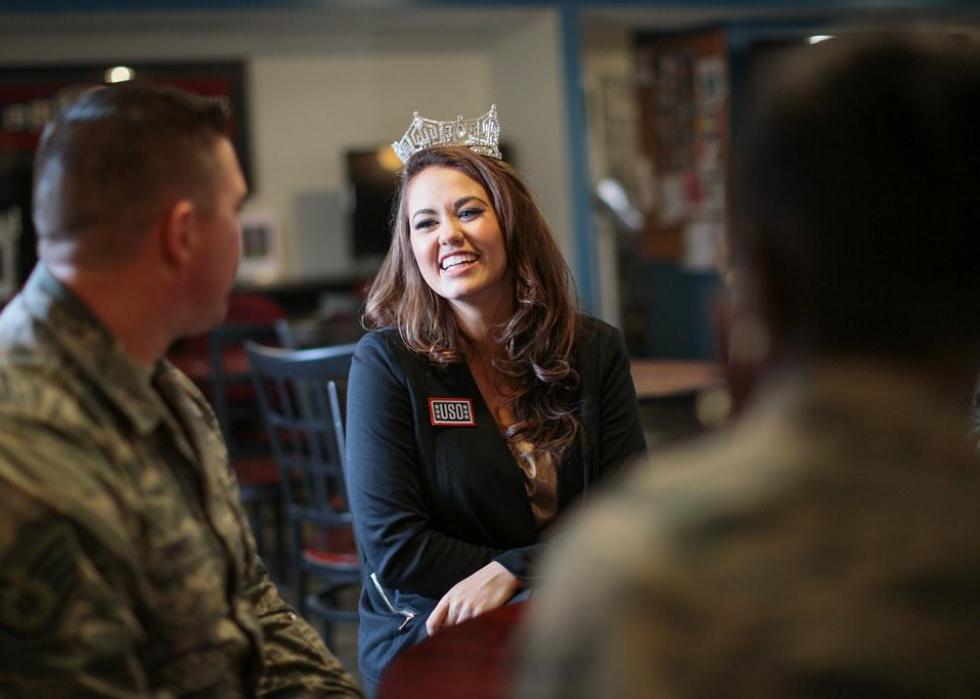 7 / 33
Cara Mund, Miss America 2018—Fort George G. Meade Public Affairs Office // Flickr
#26 (tie): North Dakota
Total Miss America winners: 1
Years won: 2018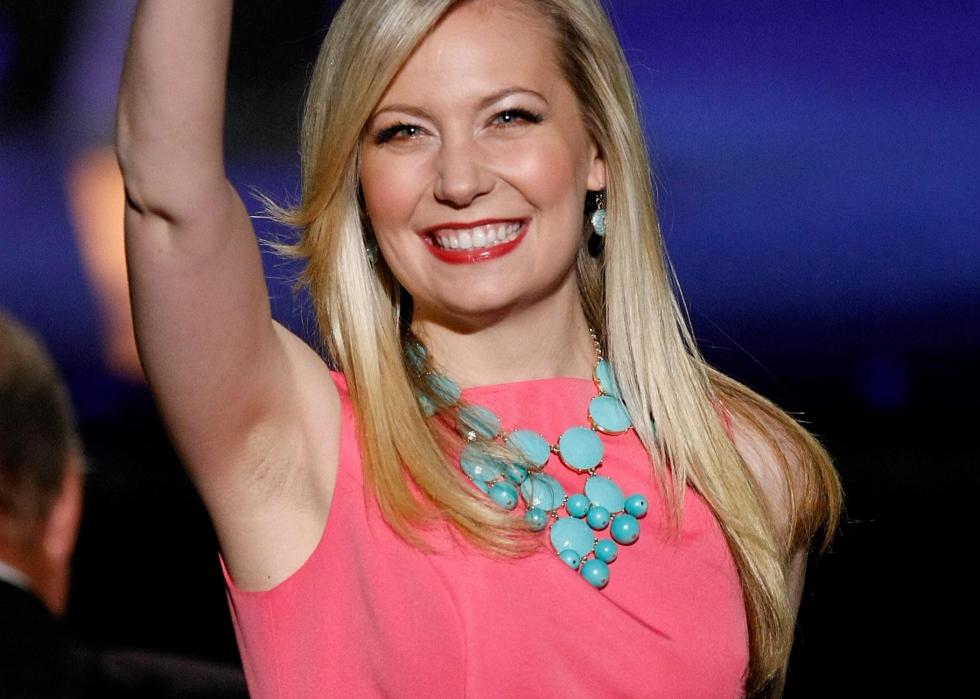 8 / 33
Katie Harman, Miss America 2002, in 2010—Ethan Miller // Getty Images
#26 (tie): Oregon
Total Miss America winners: 1
Years won: 2002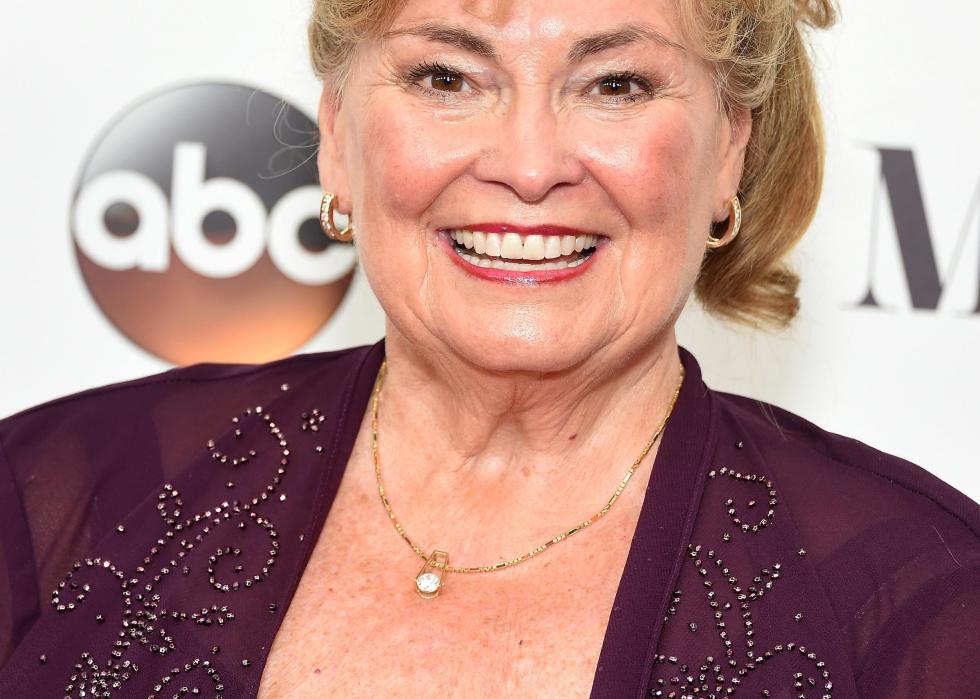 9 / 33
Vonda Kay Van Dyke, Miss America 1965—Michael Loccisano // Getty Images
#17 (tie): Arizona
Total Miss America winners: 2
Years won: 1949, 1965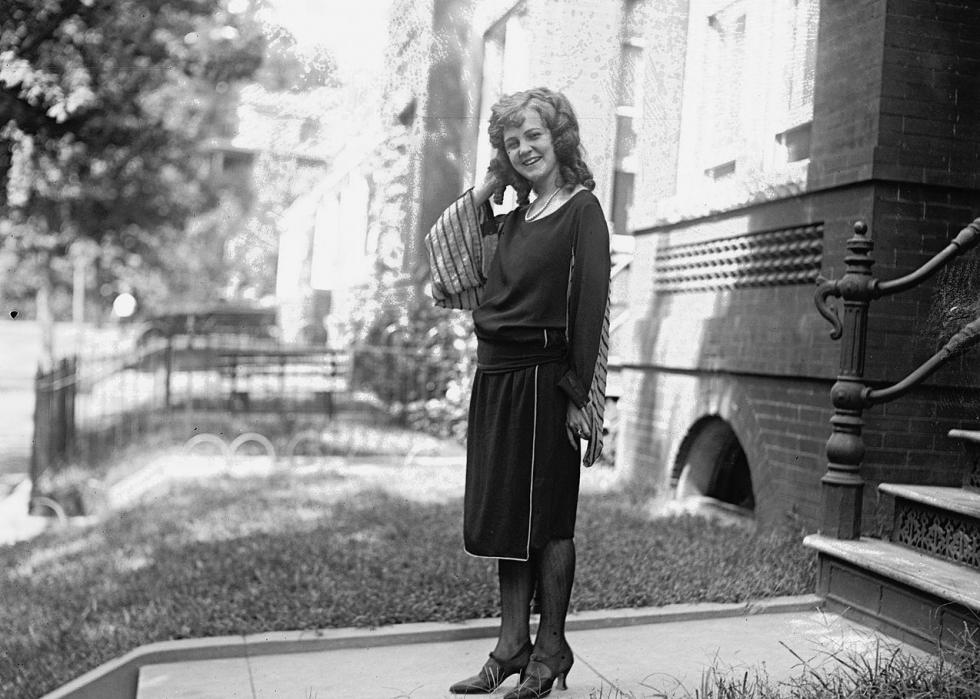 10 / 33
Margaret Gorman, the first Miss America—Public Domain
#17 (tie): District of Columbia
Total Miss America winners: 2
Years won: 1921, 1944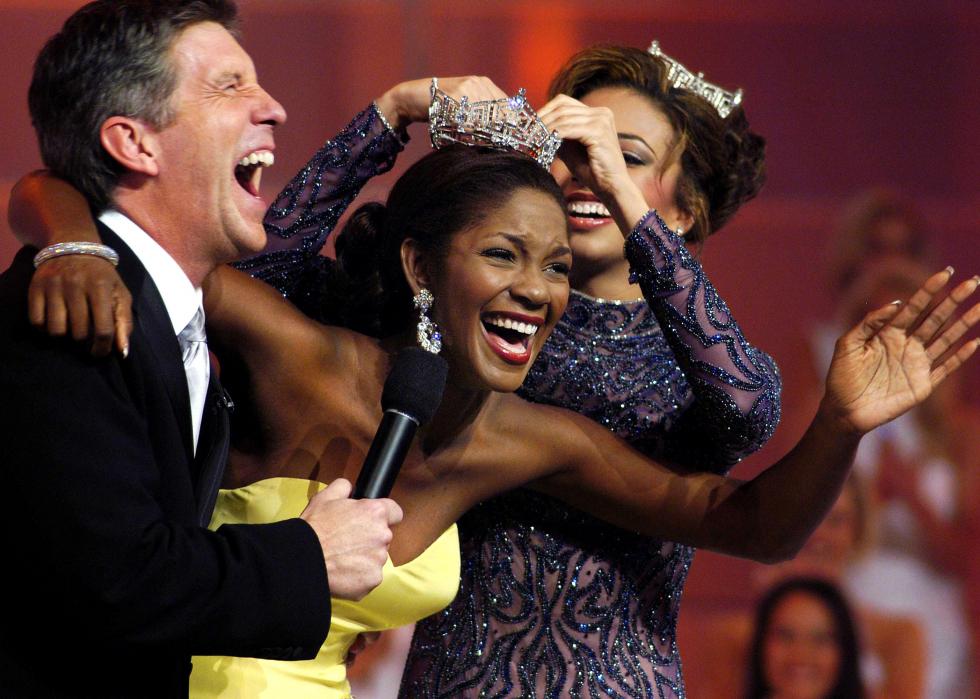 11 / 33
Ericka Dunlap, Miss America 2004—William Thomas Cain // Getty Images
#17 (tie): Florida
Total Miss America winners: 2
Years won: 1993, 2004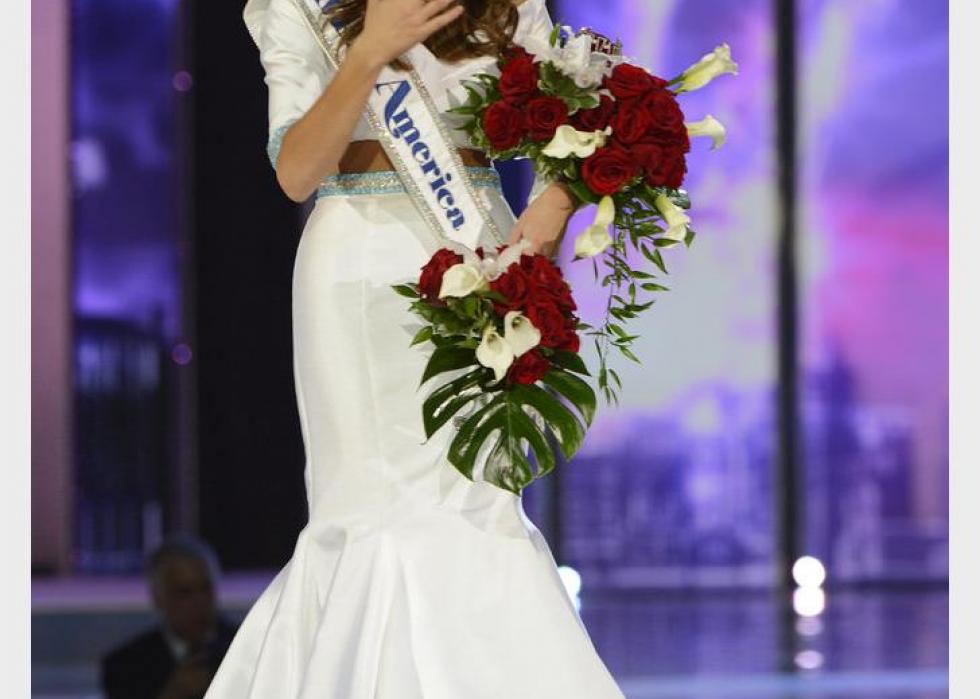 12 / 33
Betty Cantrell, Miss America 2016—Disney | ABC Television Group // Flickr
#17 (tie): Georgia
Total Miss America winners: 2
Years won: 1953, 2016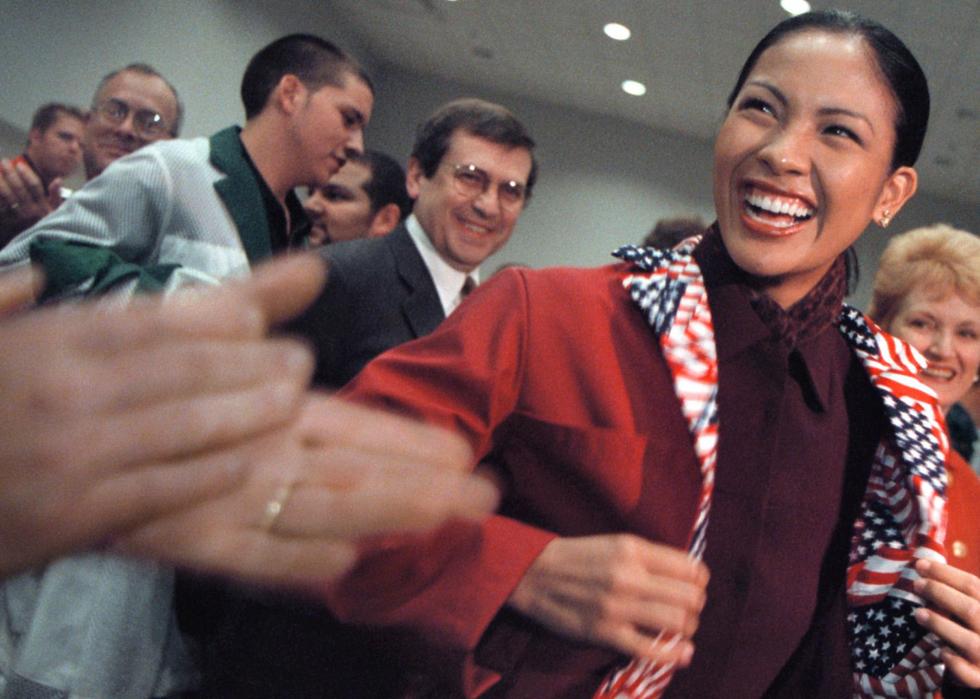 13 / 33
Angela Perez Baraquio, Miss America 1992—Tim Boyle // Getty Images
#17 (tie): Hawaii
Total Miss America winners: 2
Years won: 1992, 2001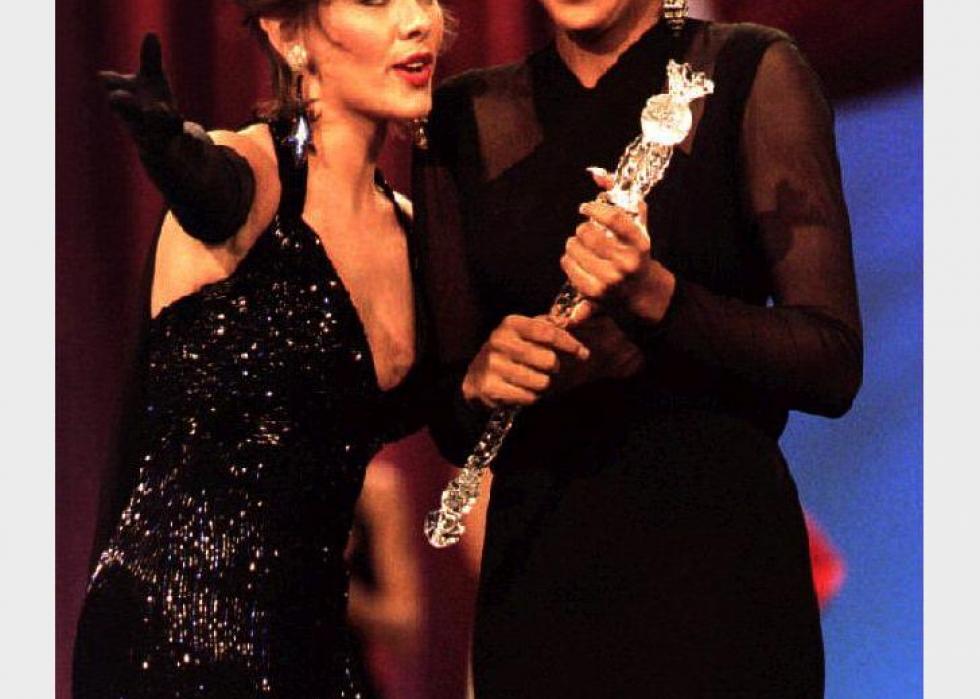 14 / 33
Kimberly Clarice Aiken, right, Mis America 1994—Tim Clary // Getty Images
#17 (tie): South Carolina
Total Miss America winners: 2
Years won: 1957, 1994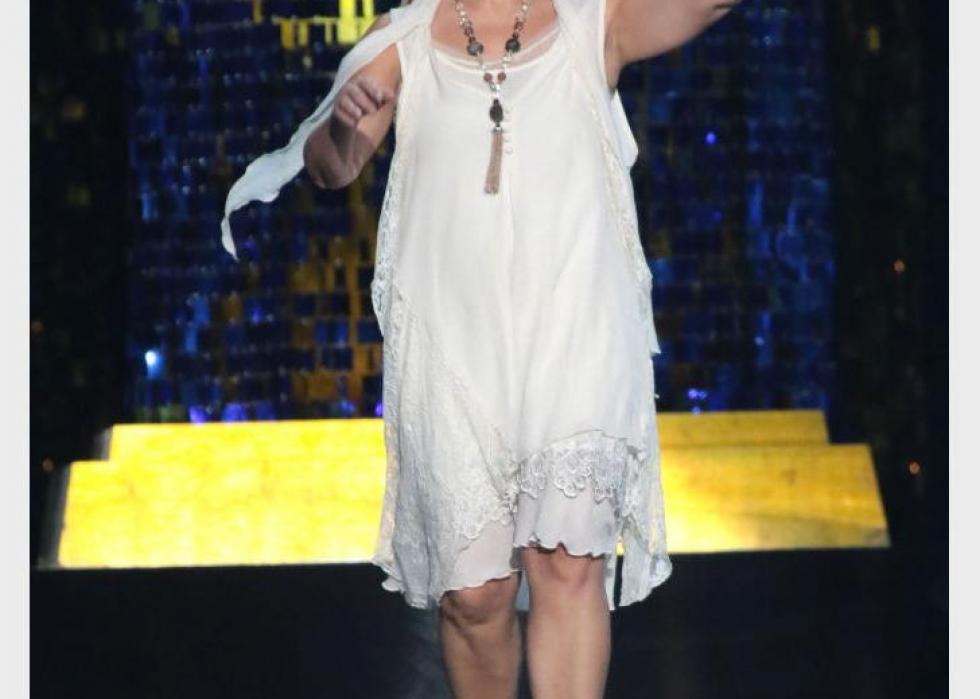 15 / 33
Kellye Cash, Miss America 1987, in 2017—Donald Kravitz // Getty Images
#17 (tie): Tennessee
Total Miss America winners: 2
Years won: 1947, 1987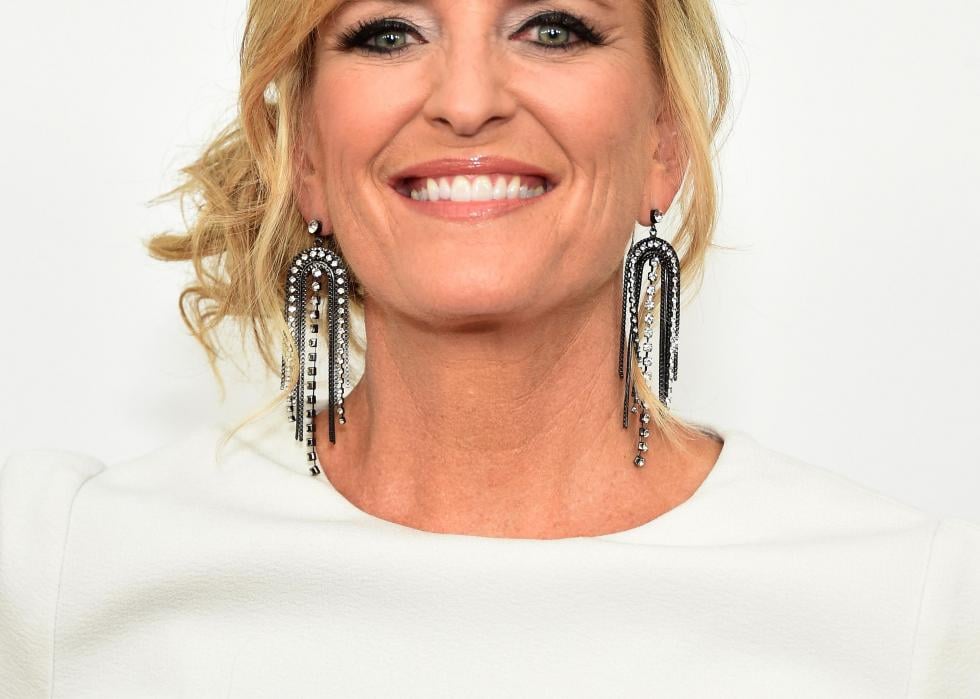 16 / 33
Sharlene Wells Hawkes, Miss America 1985, in 2016—Michael Loccisano // Getty Images
#17 (tie): Utah
Total Miss America winners: 2
Years won: 1952, 1985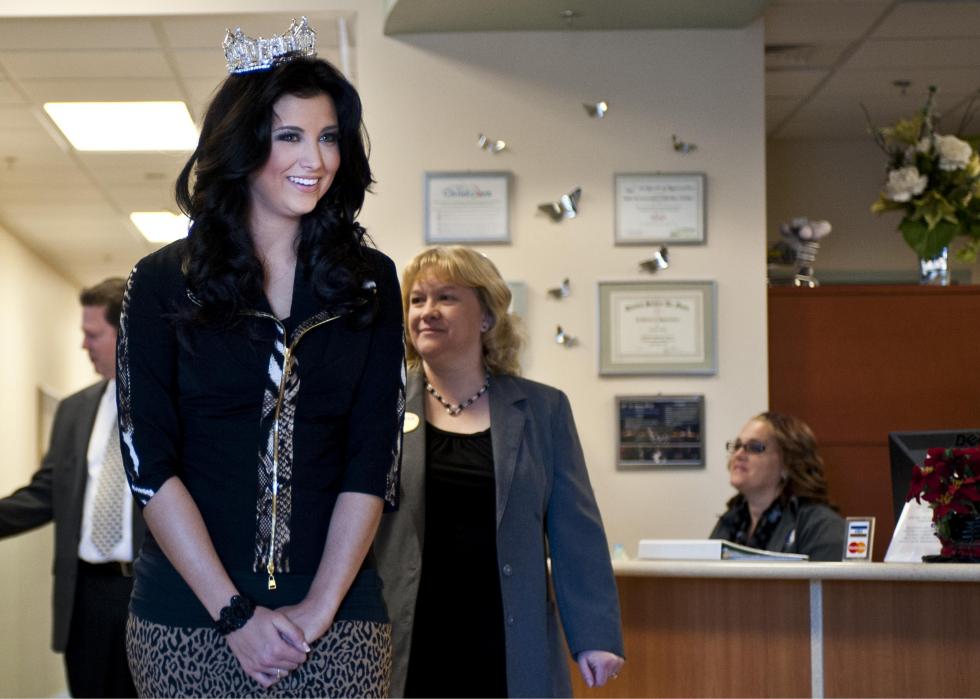 17 / 33
Laura Kaeppeler, Miss America 2012—U.S. Air Force Photo
#17 (tie): Wisconsin
Total Miss America winners: 2
Years won: 1973, 2012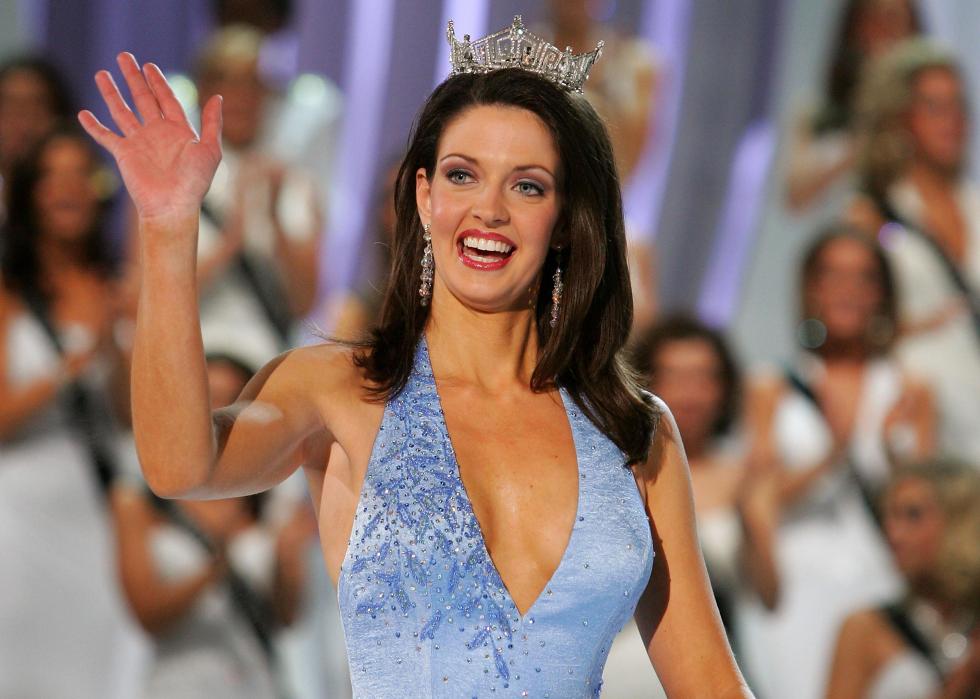 18 / 33
Deidre Downs, Miss America 2005—Ethan Miller // Getty Images
#9 (tie): Alabama
Total Miss America winners: 3
Years won: 1951, 1995, 2005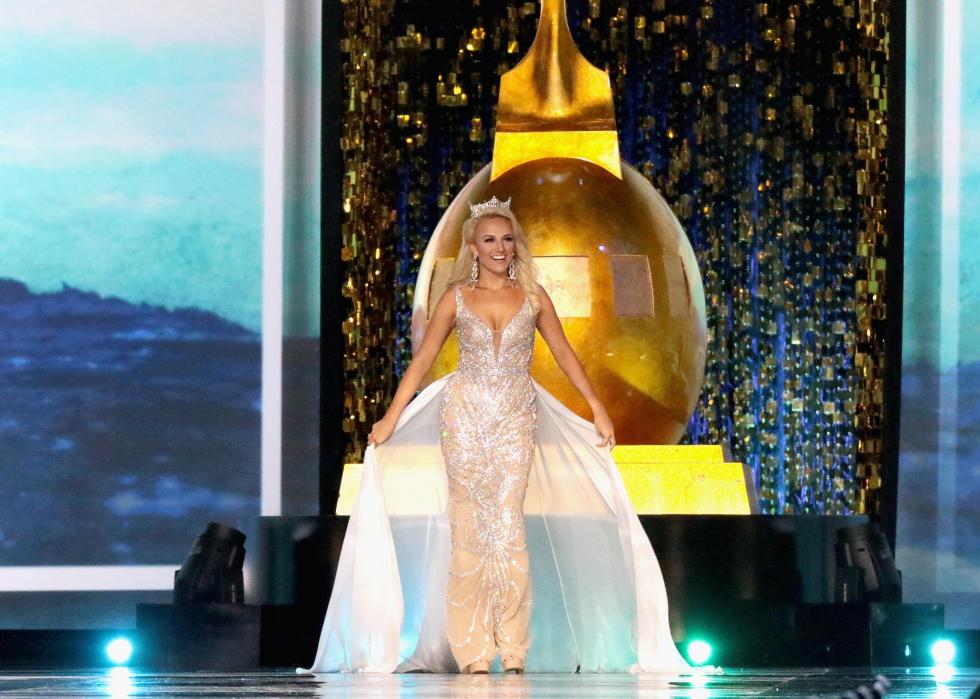 19 / 33
Savvy Shields, Miss America 2017—Donald Kravitz // Getty Images
#9 (tie): Arkansas
Total Miss America winners: 3
Years won: 1964, 1982, 2017

 
20 / 33
Meredith Winnefeld, Miss Colorado 2017—Donald Kravitz // Getty Images
#9 (tie): Colorado
Total Miss America winners: 3
Years won: 1956, 1958, 1974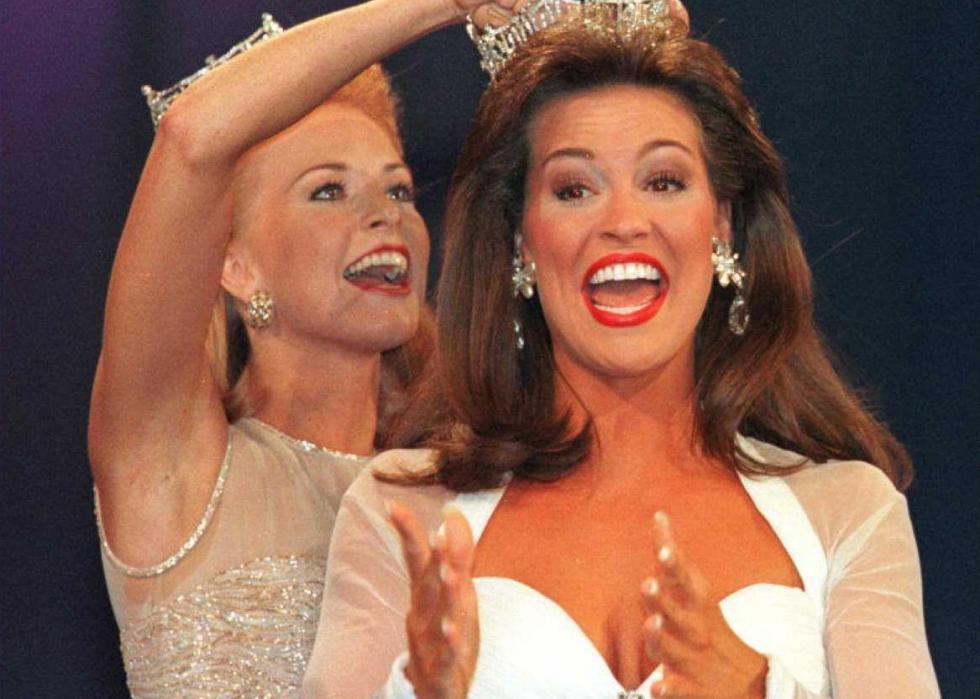 21 / 33
Tara Dawn Holland, Miss America 1997—Tom Mihalek // Getty Images
#9 (tie): Kansas
Total Miss America winners: 3
Years won: 1966, 1968, 1997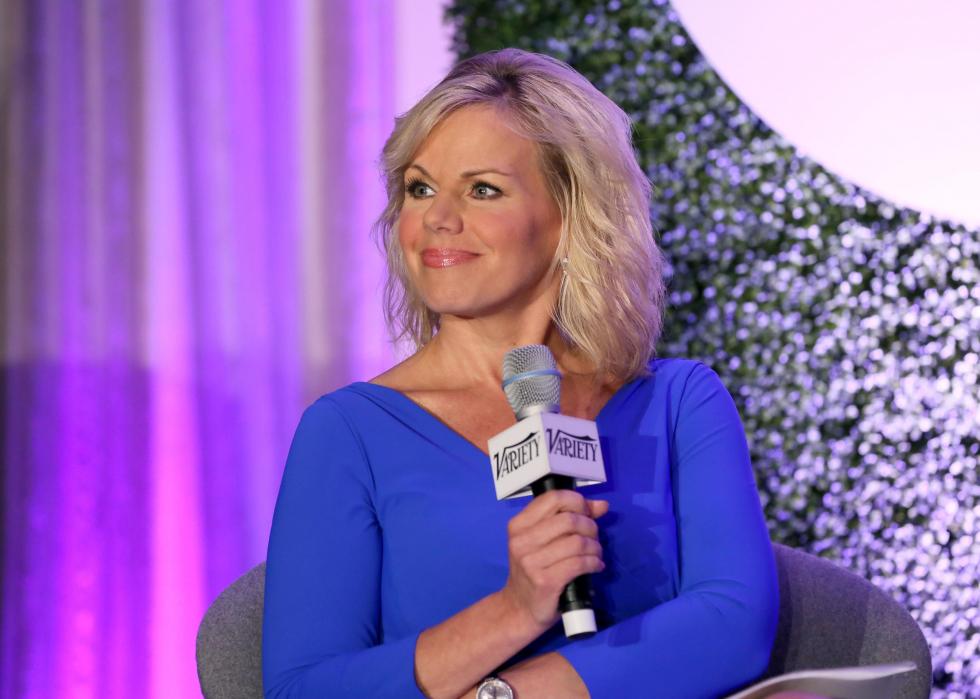 22 / 33
Gretchen Carlson, Miss America 1989, in 2014—Rich Polk // Getty Images
#9 (tie): Minnesota
Total Miss America winners: 3
Years won: 1948, 1977, 1989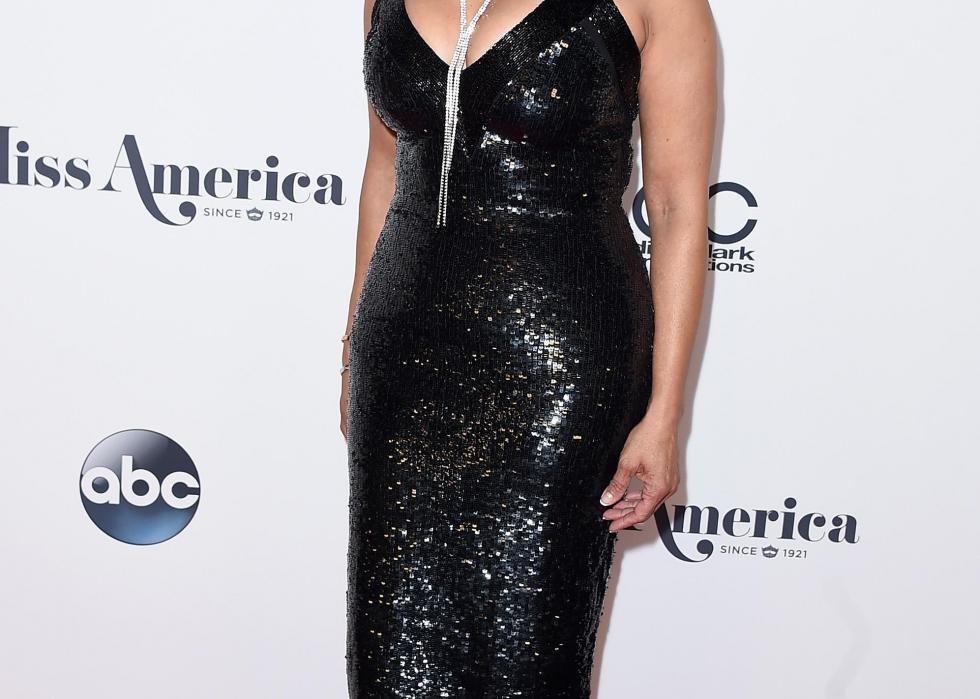 23 / 33
Suzette Charles, Miss America 1984—Michael Loccisano // Getty Images
#9 (tie): New Jersey
Total Miss America winners: 3
Years won: 1932, 1937, 1984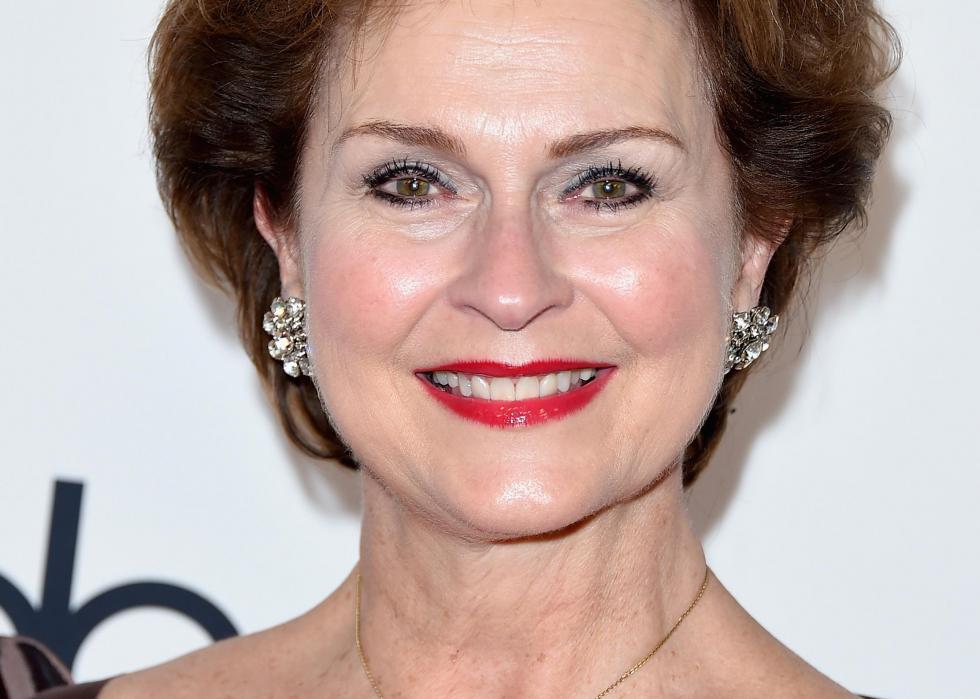 24 / 33
Shirley Cothran, Miss America 1975—Michael Loccisano // Getty Images
#9 (tie): Texas
Total Miss America winners: 3
Years won: 1942, 1971, 1975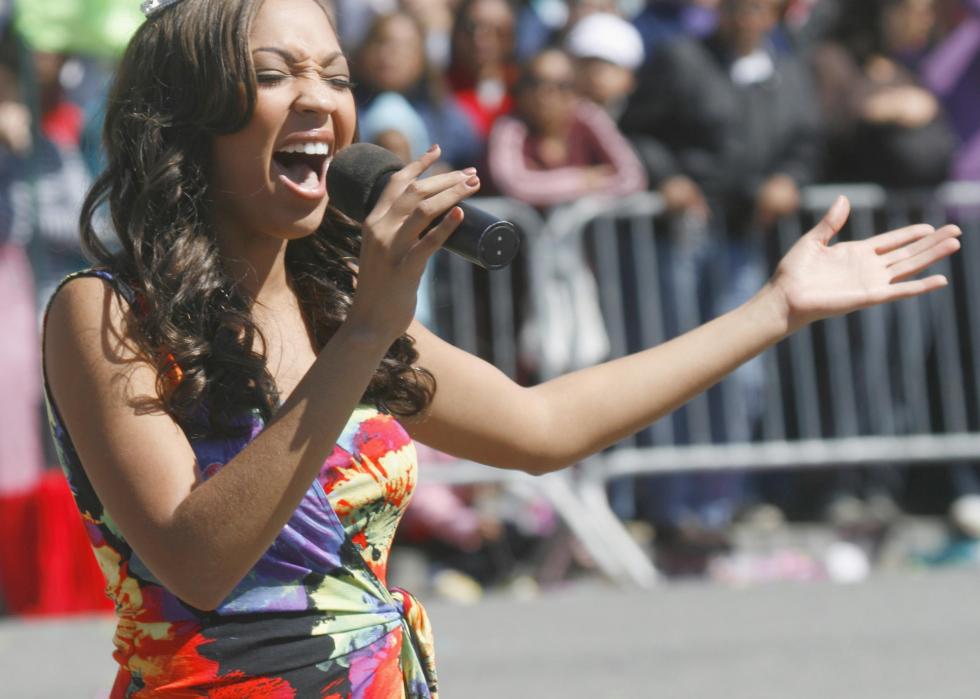 25 / 33
Caressa Cameron, Miss America 2010—dbking // Wikicommons
#9 (tie): Virginia
Total Miss America winners: 3
Years won: 1979, 1999, 2010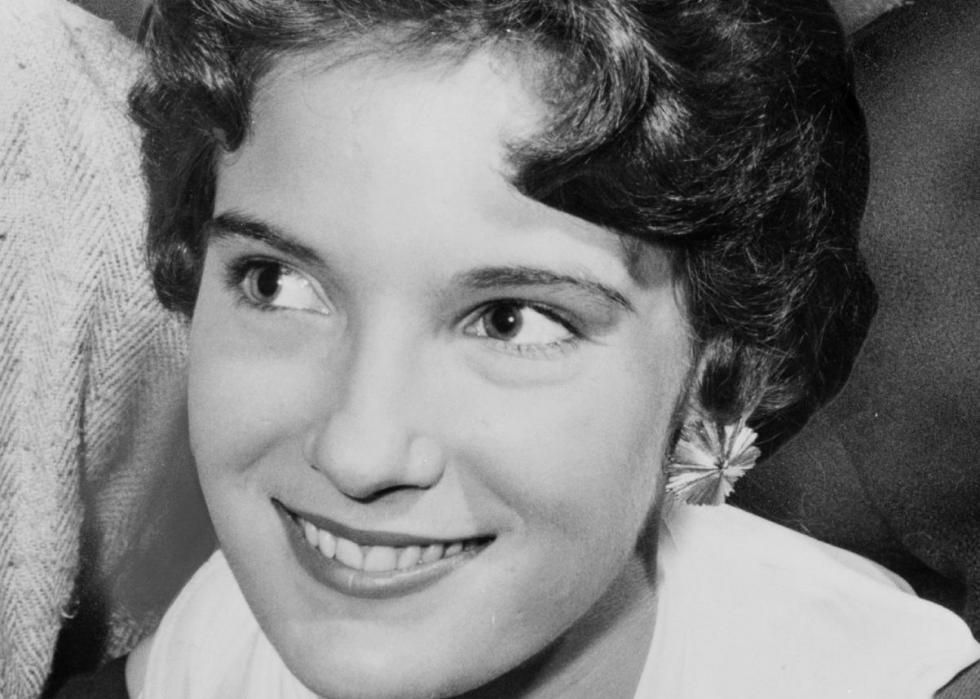 26 / 33
Lynda Lee Mead, Miss America 1960—Public Domain
#8: Mississippi
Total Miss America winners: 4
Years won: 1959, 1960, 1980, 1986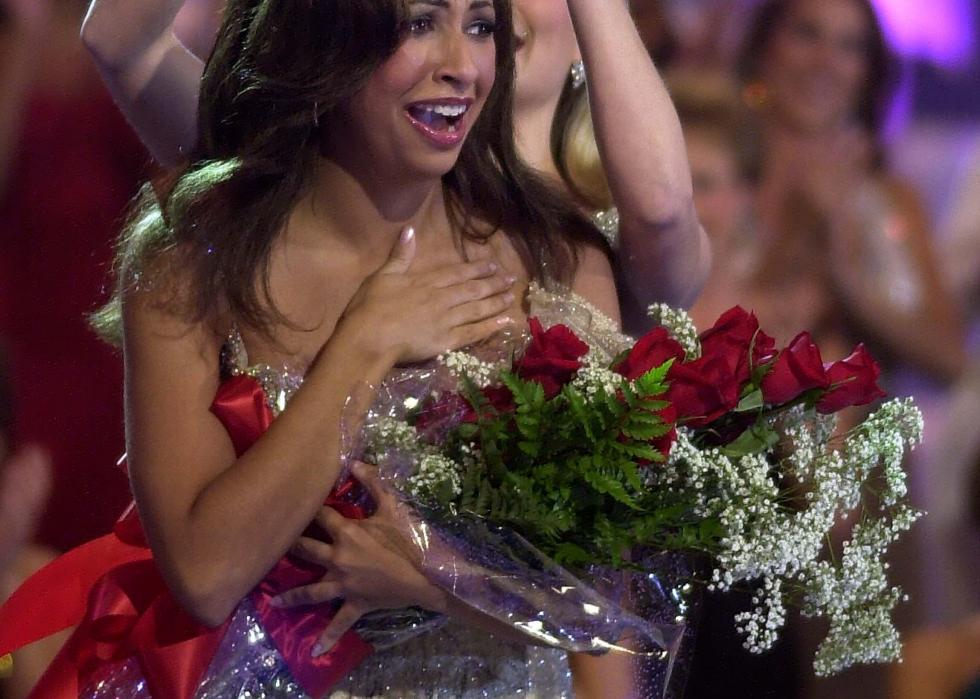 27 / 33
Erika Harold, Miss America 2003—William Thomas Cain // Getty Images
#5 (tie): Illinois
Total Miss America winners: 5
Years won: 1927, 1969, 1991, 1998, 2003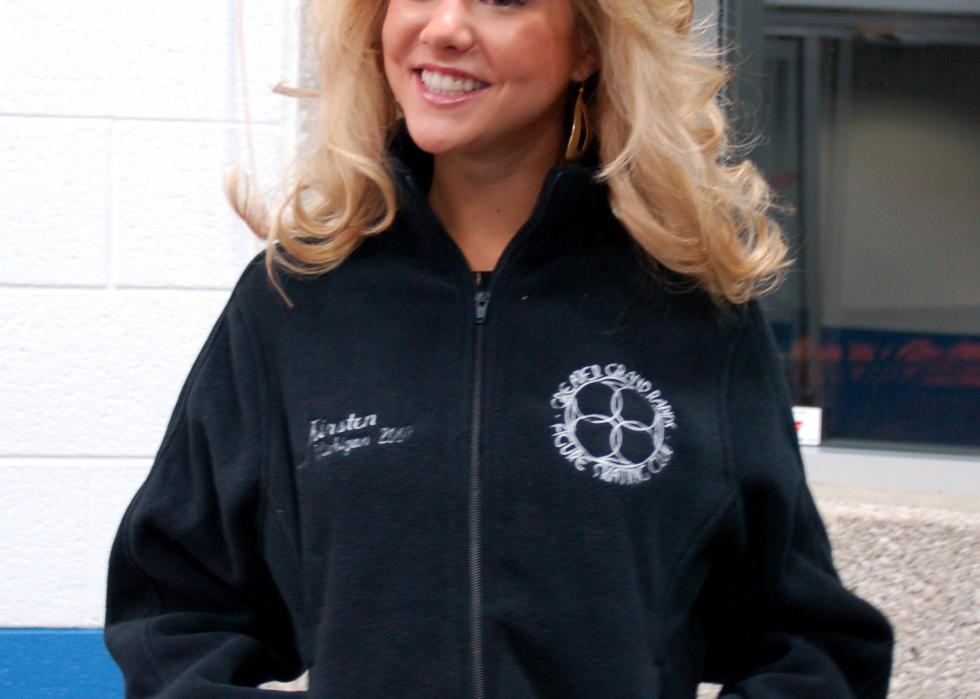 28 / 33
Kirsten Haglund, Miss America 2008—Philpottm // Wikicommons
#5 (tie): Michigan
Total Miss America winners: 5
Years won: 1939, 1961, 1970, 1988, 2008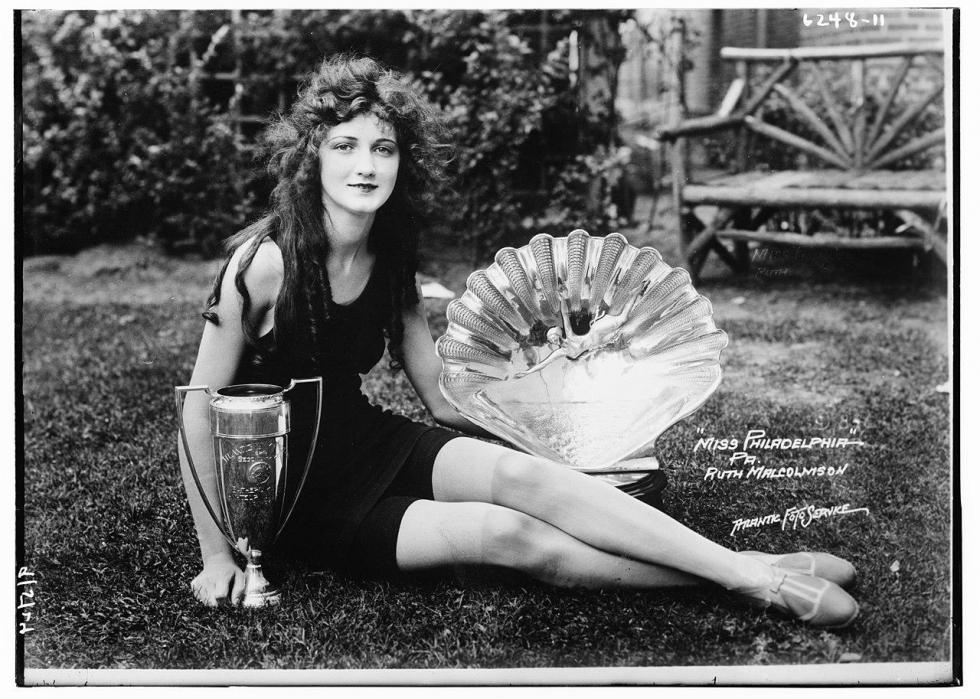 29 / 33
Ruth Malcomson, Miss America 1924—Public Domain
#5 (tie): Pennsylvania
Total Miss America winners: 5
Years won: 1924, 1935, 1936, 1940, 1954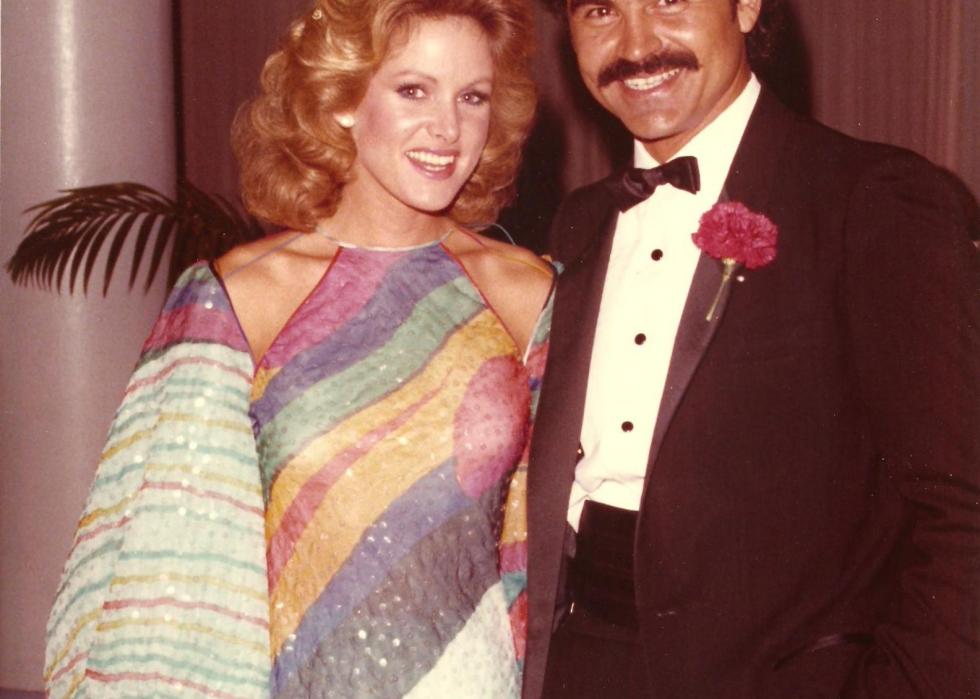 30 / 33
Debra Maffett, Miss America 1983—Ronletterman // Wikicommons
#1 (tie): California
Total Miss America winners: 6
Years won: 1925, 1941, 1943, 1946, 1955, 1983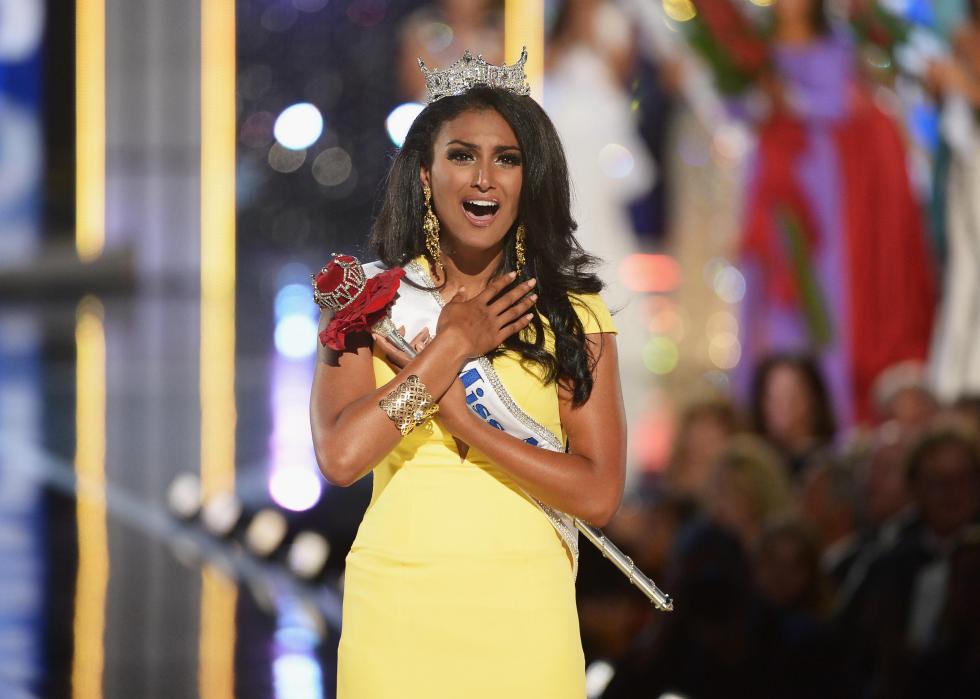 31 / 33
Nina Davuluri, Miss America 2014—Michael Loccisano // Getty Images
#1 (tie): New York
Total Miss America winners: 6
Years won: 1945, 1976, 1984, 2013, 2014, 2015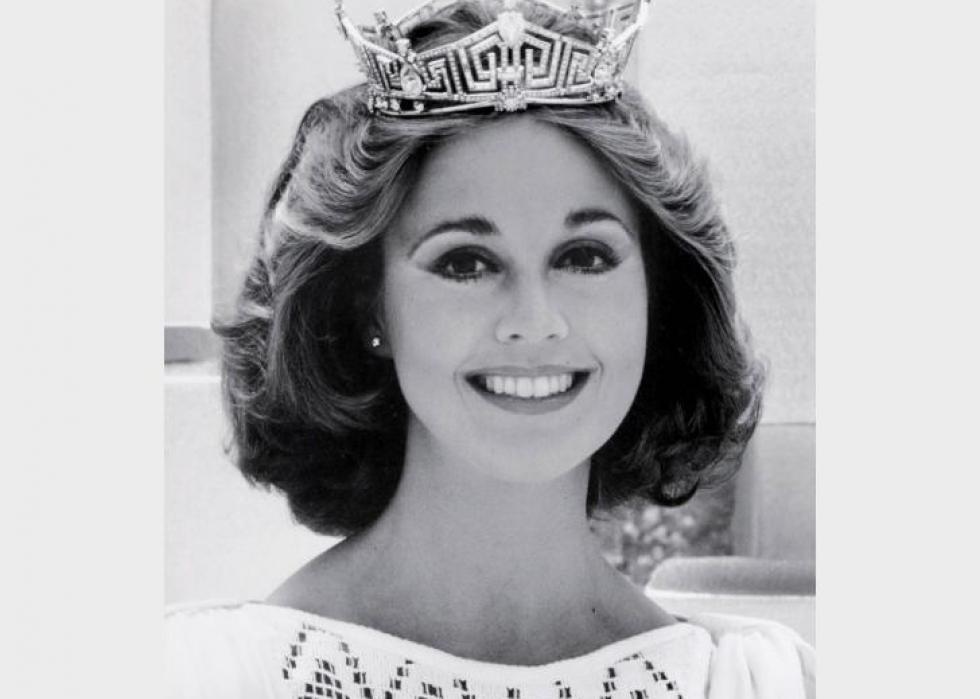 32 / 33
Susan Perkins, Miss America 1978—Jtmarlon24 // Wikicommons
#1 (tie): Ohio
Total Miss America winners: 6
Years won: 1922, 1923, 1938, 1963, 1972, 1978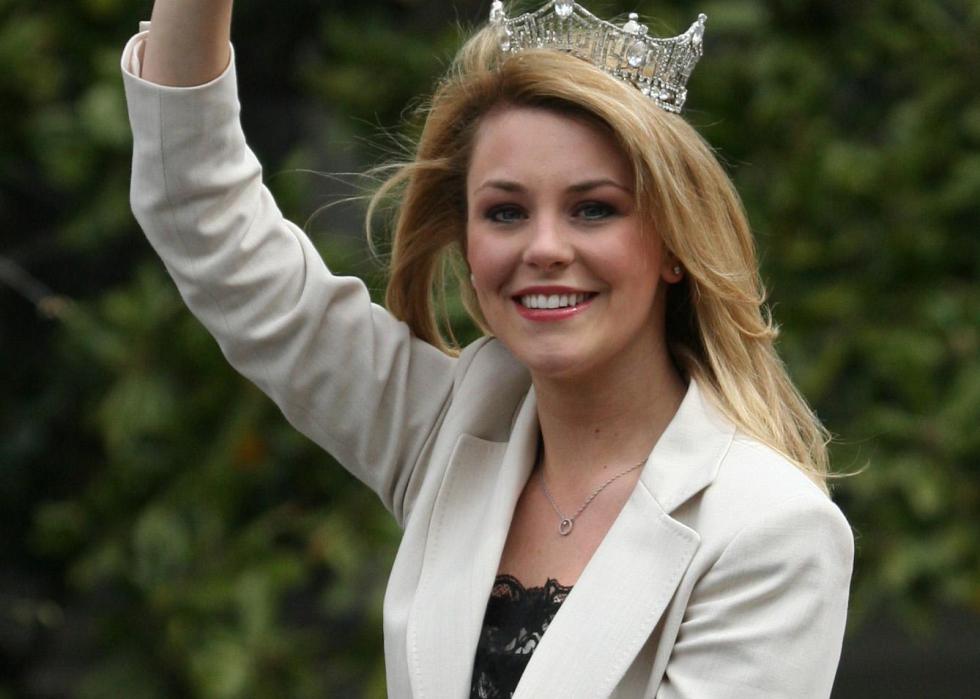 33 / 33
Lauren Nelson, Miss America 2007—David Washington, DC // Wikicommons
#1 (tie): Oklahoma
Total Miss America winners: 6
Years won: 1926, 1967, 1981, 1996, 2006, 2007