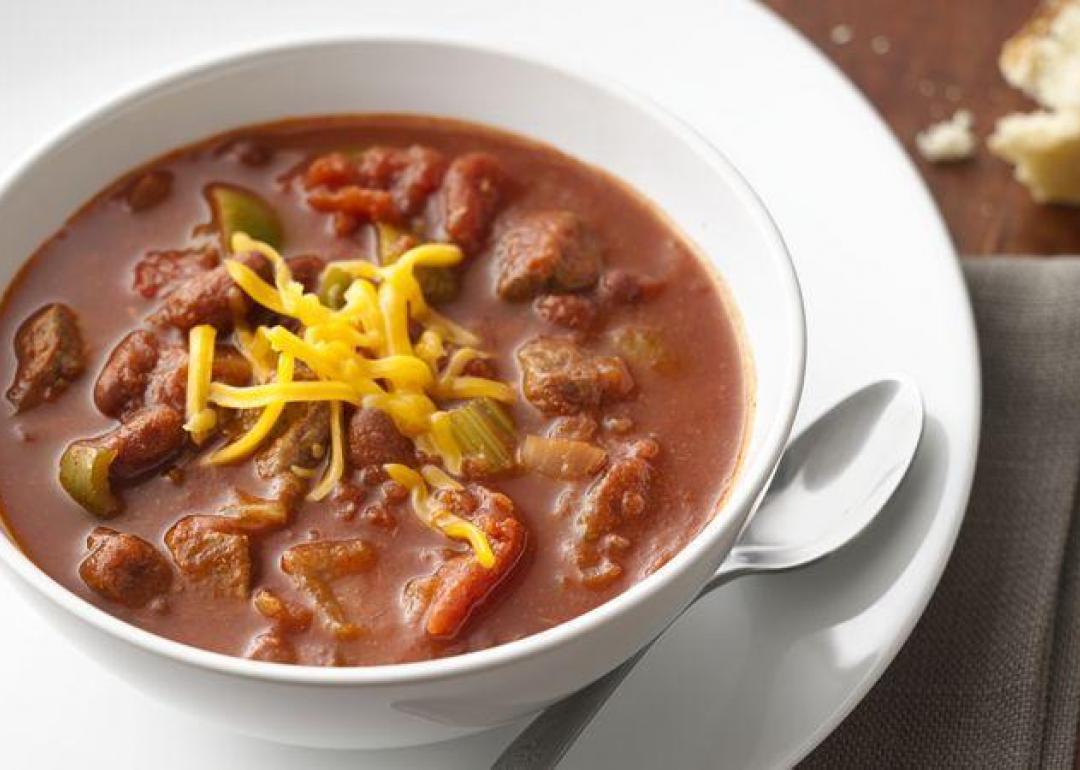 Most popular game day food in every state
Most popular game day food in every state
Football and snack food are a match made in sports-watching heaven. Americans' tradition of snacking during football games culminates on Super Bowl Sunday, a national day of snacking that fans prepare for in advance, shopping for and prepping their favorite game-day foods to turn watching the game into a certified event. Fans indulge in a wide range of fare from regional variations of chili to bacon-wrapped everything while their teams battle it out. From elaborate tailgating traditions to extravagant spreads, you don't even need to enjoy watching sports to feast on a buffet of the country's top game-day food.
On Sunday, Feb. 7, the Tampa Bay Buccaneers and the Kansas City Chiefs will duke it out in Tampa Bay, Florida. The Super Bowl LV comes after a season marked, like everything else, by the COVID-19 pandemic. The Super Bowl will have limited attendance, with more cutouts than fans filling seats at the Raymond James Stadium, making Super Bowl LV the lowest-attended Super Bowl ever. Some 25,000 fans will join some 30,000 cutouts, according Tom Pelissero of the NFL Network. Those fans will comprise in part 7,500 vaccinated health care workers, who are attending as part of an all-expenses paid on behalf of the NFL. All fans will receive a PPE kit included with their ticket, and are required to wear masks during the game.
Fans watching from home will also have a different experience than previous years. The CDC warns against the usual parties this year, encouraging viewers to watch the game with their household members or virtually with larger groups of people. If you insist on gathering, the CDC recommends masks, hosting outdoor parties, and keeping 6 feet apart. "The safest way to celebrate events is at home with the people who live with you," the CDC writes on its guidance for gatherings. "If you plan to host or attend a small gathering, there are steps you can take to reduce your risk of getting or spreading COVID-19."
With the virus infection rates still high, it's a good idea to watch the game from the safety of your own home, without inviting more people in. Isolating fans can at least take some comfort in the traditional game day snacks. Most sports fans have their tried-and-true favorites, but with novelty at a premium these days, consider looking through the following list to try some new game-day foods. 
Stacker mined three General Mills-owned food sites—BettyCrocker.com, Pillsbury.com, and Tablespoon.com—for data on the most searches for a food item in each state. Each dish is linked to its recipe, for your convenience. Some states stick to classics like wings and hearty dips, while others nosh on seafood dishes and decadents desserts. Read on to feast on the details.
You may also like: Oldest teams in the NFL