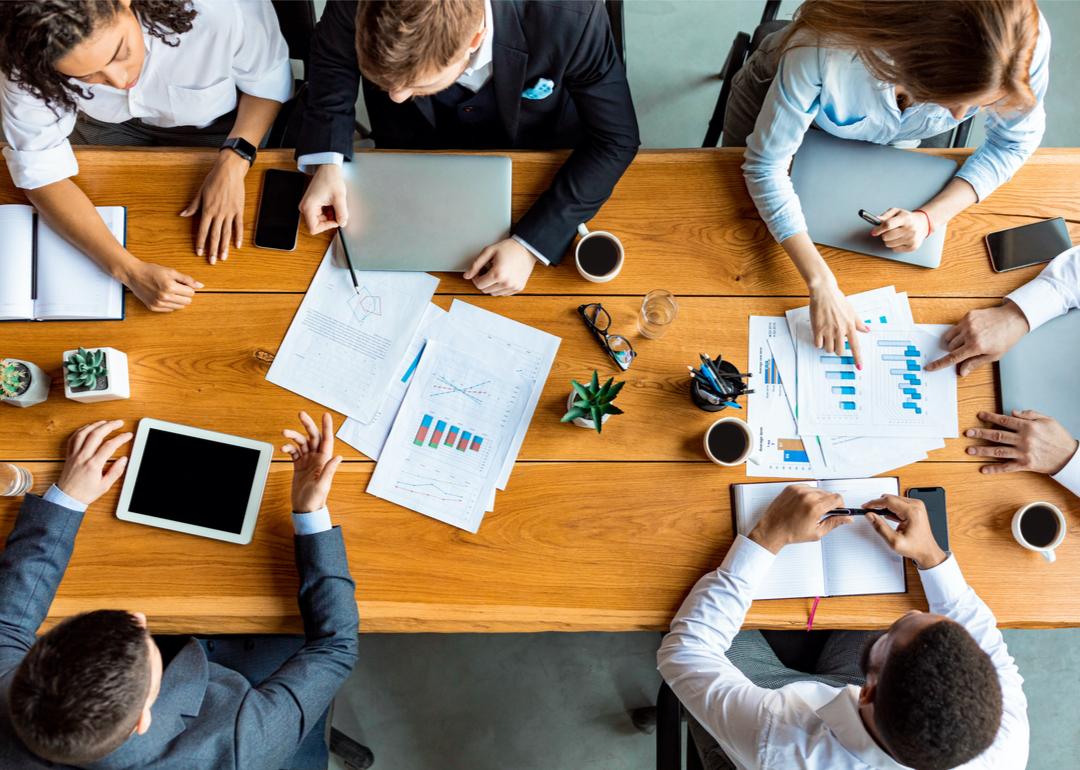 Stacker Studio
How corporate transparency has changed over time
Prostock-studio // // Shutterstock
How corporate transparency has changed over time
Corporate transparency has been shown to reduce work-related stress for employees and help with morale within a company. At its core, corporate transparency is the action of a workplace openly sharing information as a means of elevating the business and its workers. This transparency can be exercised on an individual or team level, company-wide, or even be made public.
Using news reports, studies, and expert opinion, Assemble compiled a list of 20 ways corporate transparency has changed the workplace in recent years.
Business transparency used to be a rarity, whether in terms of openness about salary bands or clarity around harassment complaints. But times are changing: Today, nearly 90% of workers hope for more transparency at their next job, according to a 2018 Future of Work study conducted by Slack. That's because corporate transparency empowers employees. The more access to information they are given, the more likely employees are to come up with big ideas to benefit the company. And this doesn't just apply to mid-level employees: Any level of employee who is given access to important information and company objectives can come up with a company's next great big idea.
What comes to mind when you think of your own workplace? Is it a rigid hierarchy, with corner offices and once-yearly reviews? Or do you think of collaborative floor plans, weekly one-on-ones with your manager, and regular reports on company financials?
Keep reading to discover how corporate transparency has changed over time.
This story originally appeared on
and was produced and distributed in partnership with Stacker Studio.