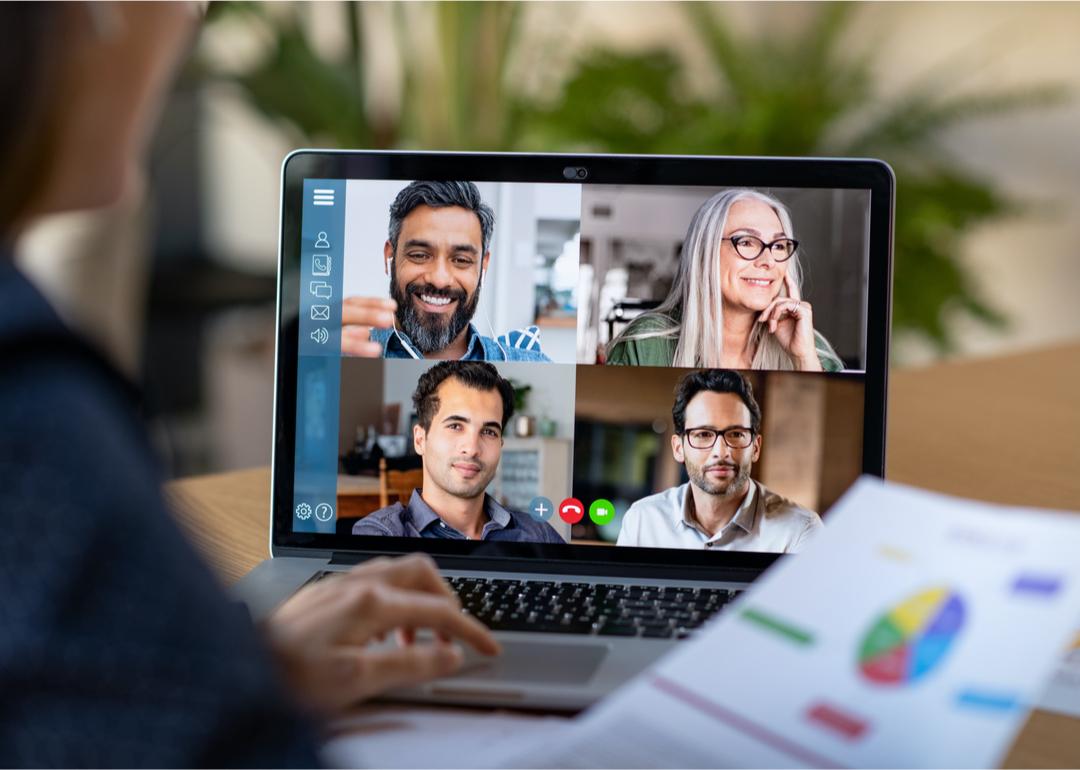 Stacker Studio
20 quotes from notable CEOs about remote work
20 quotes from notable CEOs about remote work
The global COVID-19 pandemic has had a dramatic stanching effect on the world's economies, and perhaps even more dramatically on its workforce.
As vaccination rates climbed in the U.S., companies recalibrated their work-from-home policies. Some switched to 100% remote teams, others have tried a hybrid approach, and still others have told workers to return to the office full-time. The rise of delta variant COVID-19 cases are complicating how work will look in the future, too. Employees at Apple may now work from home just two days a week; an internal letter at the company shows many workers find that work-from-home policy insufficient and would prefer "greater flexibility." It was the second such petition filed in two months at the tech company.
Unilever is testing out a more progressive approach, with an announcement in January 2021 that workers will be called to the office only occasionally for social purposes. On the employee side, many workers prefer this new normal to the status quo: 64% of professional would take a permanent work-from-home setup over a $30,000 raise, according to a May 2021 survey from professional network Blind.
To learn more about how CEOs are approaching remote work, ErgoTune sourced quotes from company heads across industries about remote work and its future. While some CEOs feel the office is an irreplaceable setting for creativity, others feel the pandemic has forever altered how we work for the better.
Which CEOs have good things to say about their workforces' pivots to remote work, and which are a little more shy about the remote-working trend? Take a look, from Apple all the way to Viacom.
This story originally appeared on
ErgoTune
and was produced and distributed in partnership with Stacker Studio.