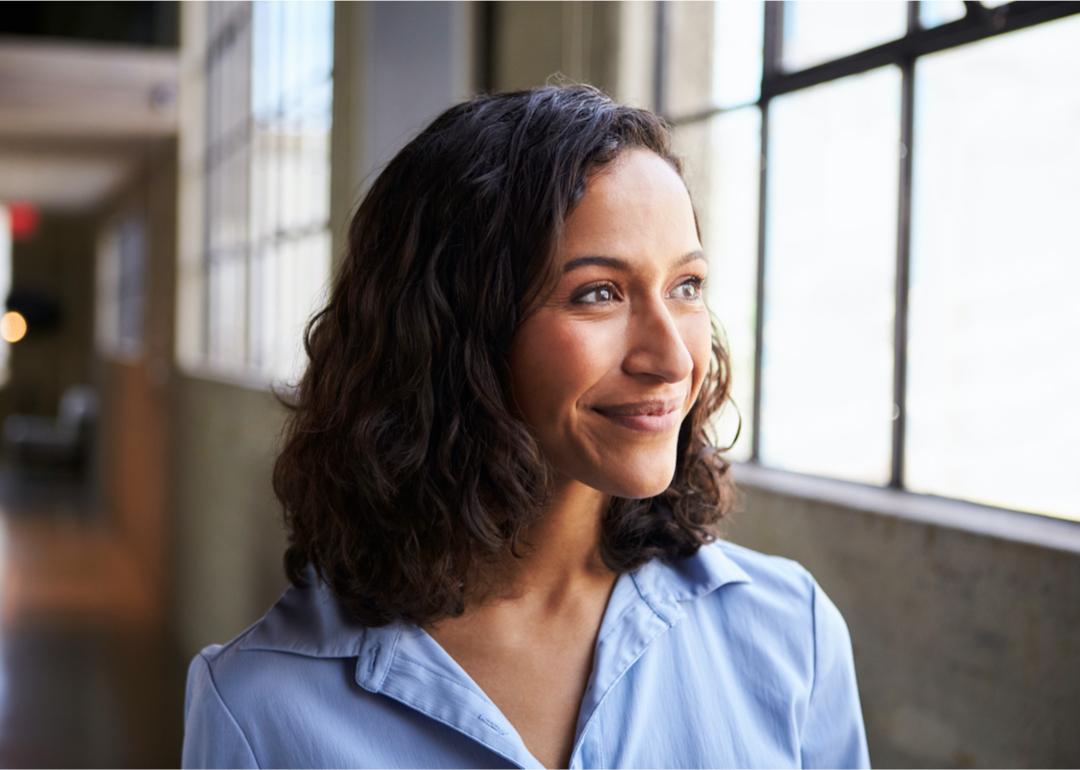 Stacker Studio
Natural light makes us better workers. Here's how
Monkey Business Images // Shutterstock
Natural light makes us better workers. Here's how
Natural light plays a big role in people's lives, both psychologically and physiologically. A growing body of research underscores how natural lighting—or lack thereof—affects our health, cognition, and happiness.
For most of human history, sunlight, moonlight, and the glow of fire were the only sources of light available. With the advent of electricity in the 19th century and the rise of screens in recent decades, our relationship to natural light has changed drastically. Our bodies and brains have evolved to respond to sunlight in a variety of ways, many of which are disrupted by electric lighting driving away night time darkness and the omnipresent glare of screens replacing time under the sun.
Sunlight plays a role in our metabolism and affects our endocrine system. It sets the rhythms of our internal clocks, which influences metabolism and almost all other cellular processes. It alters our alertness and ability to fall asleep and stay asleep. Many workers are familiar with the sensation of missing the sun, especially if they work in buildings with no windows, poor natural lighting, or blinds or curtains that diminish the sun's rays. Missing out on natural light impacts us in many ways, including our ability to work. What's more, there's no replacing real natural light: The qualities of sunlight cannot be substituted with synthetic lighting.
Here is a list of five key ways natural light makes us better workers based on scholarly articles and peer-reviewed research—such as the EVOLV Study. Read on to discover the hugely important role natural light plays, from our ability to make good decisions to getting a good night's sleep, and learn about the steps you can take to increase the amount of natural light you take in each day to up your productivity.
This story originally appeared on
View
and was produced and distributed in partnership with Stacker Studio.